** This post contains affiliate links, meaning we earn a small commission if items are purchased, it helps us to support the maintenance of the website.
About Hotter Shoes
Hotter prioritizes function and fashion so you don't have to sacrifice one for the other. Known for its comfortable footwear, this shoe brand develops designs that are both stylish and practical.
They offer sneakers, boots, slippers, and sandals for both men and women. With a steady following of over 12.7k on instagram, hotter is frequently headlined in several online magazines, such as woman & home and the sun.
Looking to parade some new kicks? Perhaps this footwear brand can provide your go-to pair.
Stay tuned, as this hotter shoes review will take an in-depth look at the company, their collection, customer ratings, promotions, and more to help you decide if they're worth checking out.
Overview of Hotter Shoes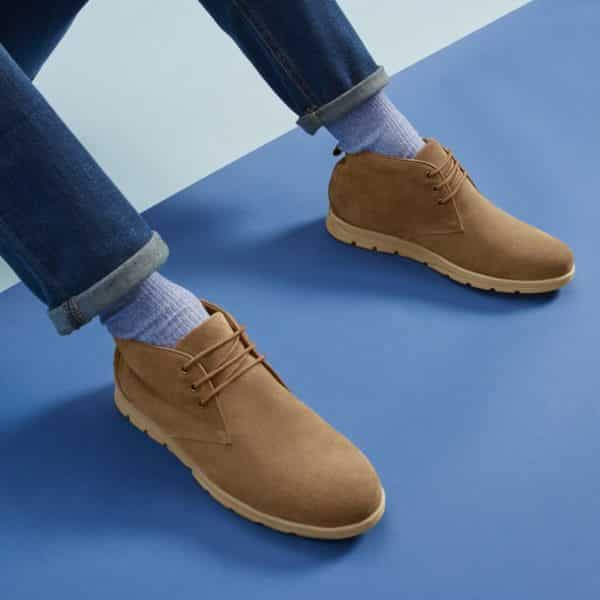 Established in skelmersdale, england, hotter first opened up shop in 1959. Founded by stewart houlgrave, this uk-based brand was formed as a branch of their parent company beaconsfield footwear.
With a mission to develop comfortable and chic sneakers and sandals, hotter quickly hit the ground running when they were named united kingdom's leading shoe manufacturer.
Now led by ceo ian watson, hotter continues to grow 'hotter' in popularity. In 2015, they won the queen's award for enterprise for international trade. Known for its cushion+ technology, this footwear brand serves over 4 million customers worldwide.
They have also partnered up with marie curie, an organization dedicated to supporting those with terminal illnesses. Via a statement made by hotter.Com:
"your feet are as individual as you are, which is why we have up to 40 fitting and size combinations to give you the perfect fit. Hotter has been creating comfortable footwear that fits perfectly for over 60 years. We have help online, fitting experts just a phone call away."
Before we get into this hotter shoes review, let's go over some of the brand's pros and cons:
Pros
A variety of comfortable and fashionable shoes to choose from
All of their shoes feature comfort tech designs to ensure stability and durability
Over 60 years of experience in the shoe industry
They support a philanthropic organization called marie curie, providing care to those who are critically ill
Many positive customer reviews on multiple online platforms
Cons
Some complaints about customer service and product quality
Are Hotter Shoes Good for your Feet?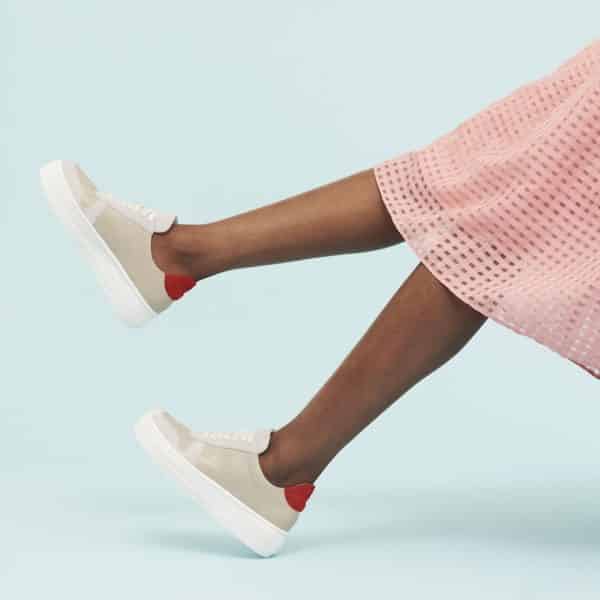 Fashion doesn't have to be all about suffering in silence, and hotter believes that trendsetters can still rock an amazing pair of kicks without sacrificing comfort.
Built with polyurethane cushioned insoles, customers can walk for miles, as their shoes are designed to be flexible and supportive. If you are diagnosed with plantar fasciitis, the brand recommends giving their sneakers and sandals a try.
Hotter also provides shoes that vary in terms of width, including slim, standard, wide, and extra-wide. The brand incorporates other award-winning features in their footwear as well, namely their cushion+ technology and stability+ for balance.
If you are looking for a different definition of the word 'good' you can also consider hotter slippers that offer the same support with added comfort and softness for indoor wear.
Not sold yet? Customers can find out if hotter shoes are a good fit by visiting their in-store 3d scanner at a few of their select locations.
Do Hotter Shoes Have Arch Support?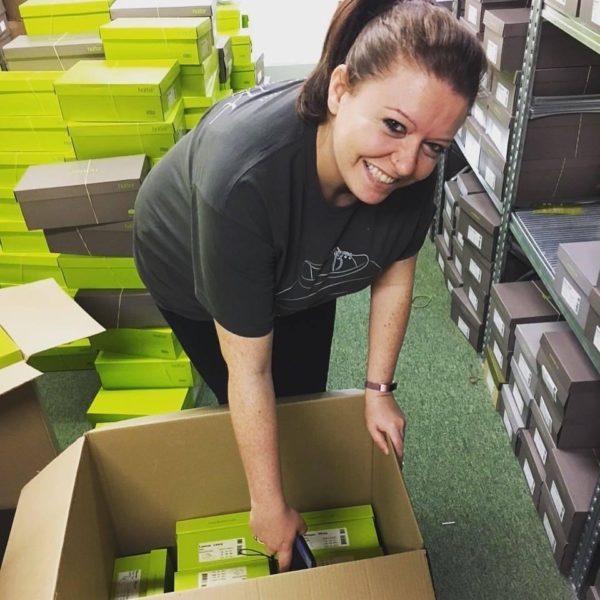 Designed to be ultra-lightweight, hotter shoes are made for long leisurely walks, cityscape treks, or even steep trail hikes.
For those diagnosed with fallen arches, the brand has specifically designed their trainers and slippers with cushion+ technology. Made to absorb shock, their insoles reportedly return 45% of energy to your feet.
Users can also experience its comfort through the tpu bar, a feature that provides excellent support to your midfoot to ensure security without shifting and repositioning. We recommend looking into the mist gtx model or the angel shoes for more information.
Ready to get back on your feet? Hotter provides a wide selection of orthopedic shoes to ensure a cloud 9-like experience.
Offering designs for both men and women, their inventory includes activewear, boots, sneakers, sandals, slippers, mary janes, and formal footwear.
Customers can also browse their comfort tech collection to get a fantastic look at their freesole, precision fit, cushion+, stability+, and infinergy models. For now, this hotter shoes review will take a brief look at their bestsellers to help you get started.
Hotter Shoes for Women Review
Whether you're a nurse, retail worker, or high-school teacher, the brand has a pair of kicks with your name on it. Designed to stay comfortable, motivated, and energized to do more, we'll go over a few of the best hotter shoes for women and customer favorites down below.
Hotter Sphere Shoes Review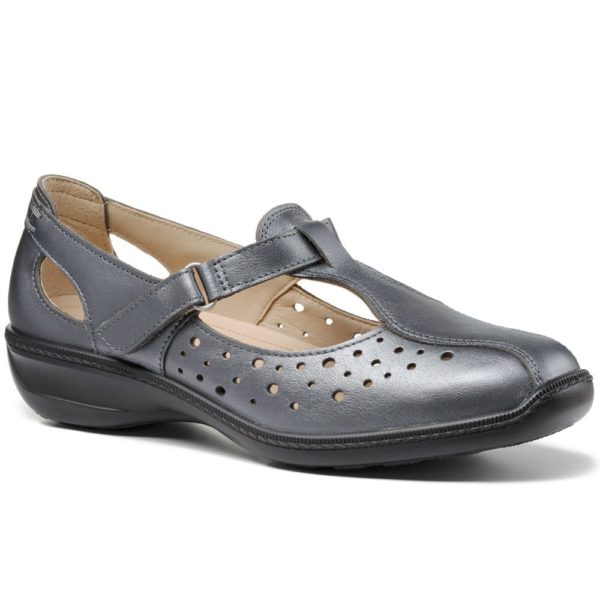 The sphere shoes by hotter showcase a mix of class and quirkiness, adding the perfect touch to any casual outfit. Featuring a t-strap design, these slide-ons come with intricate stitching around the outer sole and decorative punching details on the toe.
Close to the look of the classic hotter sandals, these are made out of cushioned leather, this modernized number is designed to be flexible, durable, and comfortable.
With a touch-fastening buckle on the side, users are saved from the annoyance of retying loose shoelaces. Offered in either tango red or creamy white, these sandals also come in a standard or wide fit.
Hotter Daisy Shoes Review
Sometimes you need a plain set of white sneakers to ground your daily ensemble. With that in mind, the daisy shoes by hotter feature a sleek and sophisticated design ideal for everyday use.
Built with cushioned insoles and collar straps, this beauty also comes with twin elastic inserts for added comfort. This pair of sneaks knocks it out of the park in terms of style, showing off intricate punching details on top of the metallic tongue.
Part of the hotter shoes ladies collection, these snazzy slide-ons would look great with a pair of straight-legged jeans, a satin button-up, and an oversized knit sweater.
Hotter Nirvana Shoes Review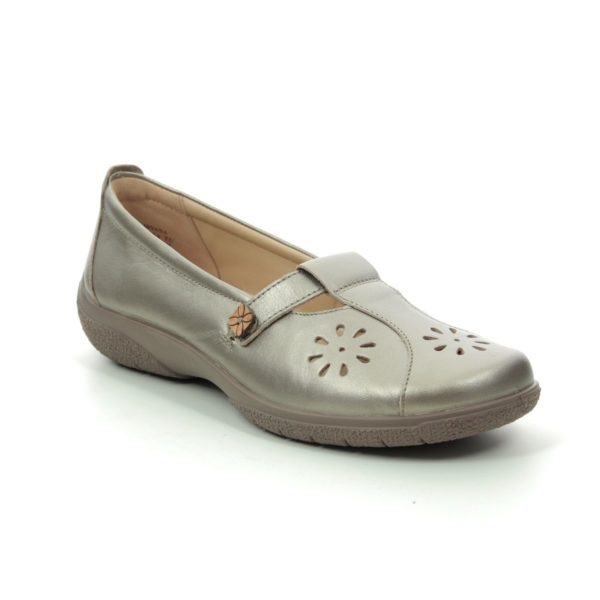 With a gorgeous flower-punch detail around the toe, the nirvana shoes by hotter definitely embody that youthful 'teen spirit.'
Perfect for springtime, these sandals are made out of soft leather or velvet nubuck. Held together by its t-bar strap, users can frolic in comfort due to the built-in elastic loop and stretch insert.
These slip-ons feature a dual button closure on the sides for added detail, showing off a stunning engraving of a petite daisy.
In terms of outfit ideas, this hotter shoes review recommends wearing a white summer dress and an adorable crochet cardigan on top
Hotter Pixie Boots Review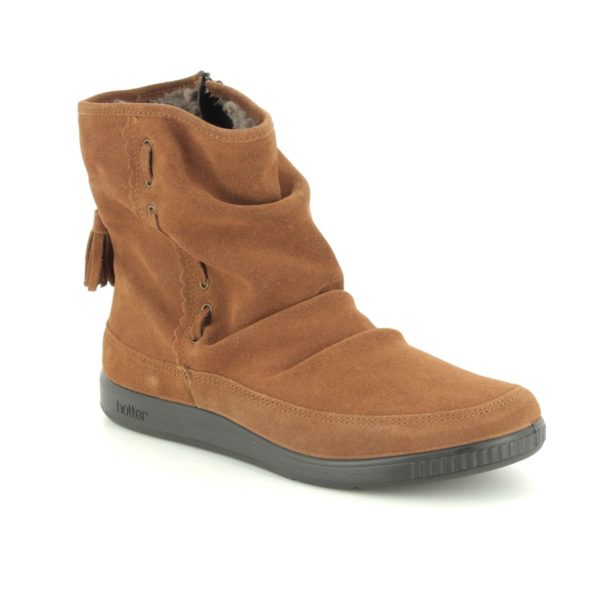 If uggs make you 'ugh,' perhaps it's time to opt for the pixie boots instead. Designed to look fashionably rugged, these stompers come with scalloped detail on the back with some added tassels for fun.
Crafted from suede, users can kick back in comfort with the luxurious faux fur lining. Made to keep your toes insulated for the cold season, these hotter wide-fit shoes are created to feel roomy and warm.
Hotter Montana Boots Review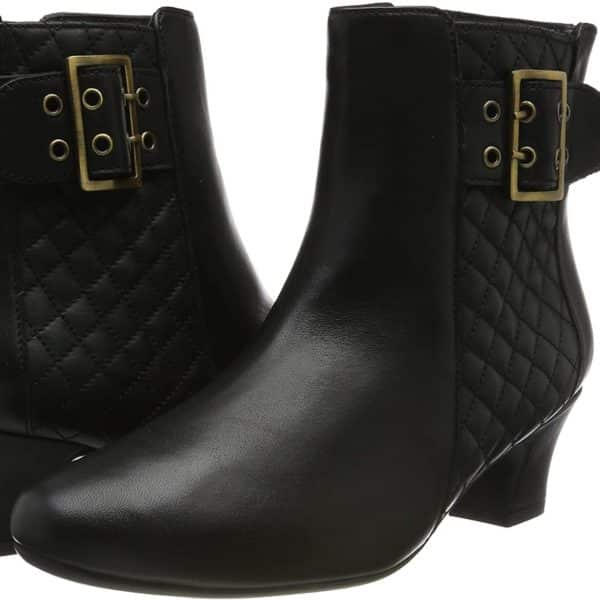 Walk like a boss babe, but do it in comfort with the montana boots by hotter. Made out of synthetic leather, these ankle-cut heels feature a classy quilted detail on the side and a fashionable golden buckle.
These boots were made for walking with a rounded toe and a nifty inside zipper for added accessibility.
Offered in black or truffle cream, the $165 montana boots are best worn with a pair of skinny jeans, a slimming turtleneck, and a faux fur coat for a bit of drama.
Hotter Switch Shoes Review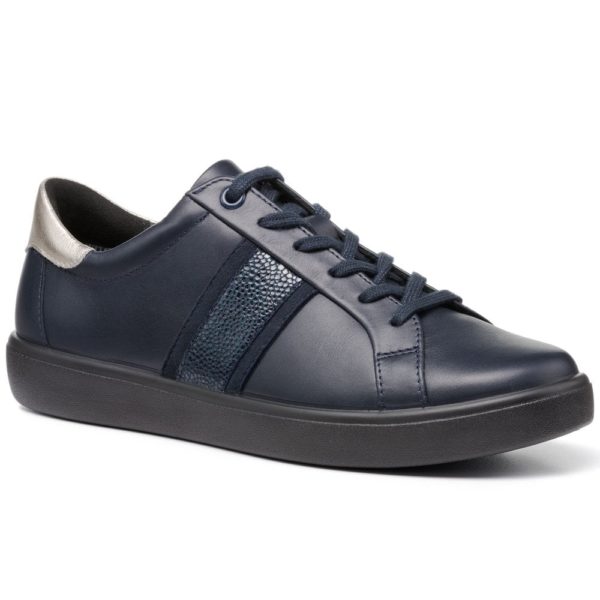 Made to be your go-to kicks, the switch shoes feature a subtle but classy design throughout each element. Part of the brand's deck collection, these trainers are reinforced with cushion+ technology, freesole mold, infinergy inserts, and ortholite insoles.
Fit with adjustable laces, these kicks are perfect for those busy, on-the-go days. If you have plantar fasciitis or fallen arches, we recommend giving these bad boys a try.
Finished off with textured stripes on the sides and a contrasting padded collar, don't be surprised if you end up being the coolest kid on the block.
Hotter Fearne Shoes Review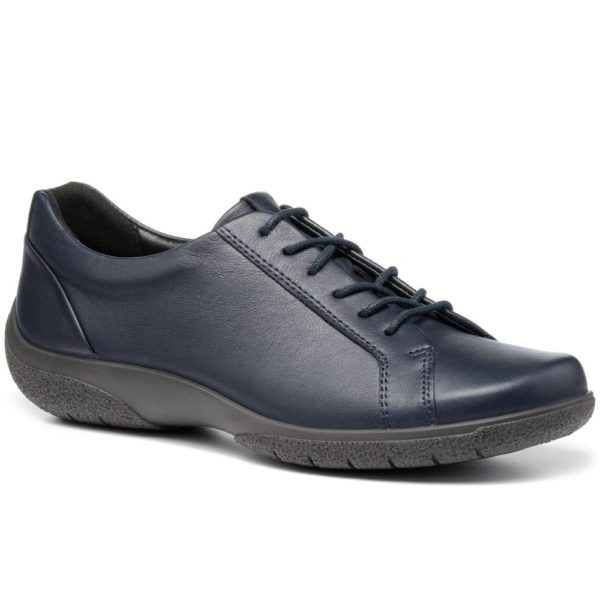 The fearne shoes by hotter feature a chic 'academia'-like aesthetic throughout their design. Made out of textured leather, these square-toed sneaks come with a lace-up detail on the tongue.
Made as an update to the brand's dew style, these trainers are improved with cushion+ technology. Complete with freesoles, infinergy inserts, and an ortholite footbed, these kicks are made to absorb pressure and shock.
Other features include a soft leather upper and padded collar to keep blisters and bruises from forming. To fit with its bookish vibe, we suggest pairing them with slim-fit flannel pants and a mock neck top.
Hotter Mens Shoes Review
Hotter also carries a great range of shoes for men. Though they have less styles available for men than women, the hotter mens shoes collection has the essentials you need with their added layer of comfort.
Let take a look at a few of the shoes hotter has available for men.
Hotter Ross Shoes Review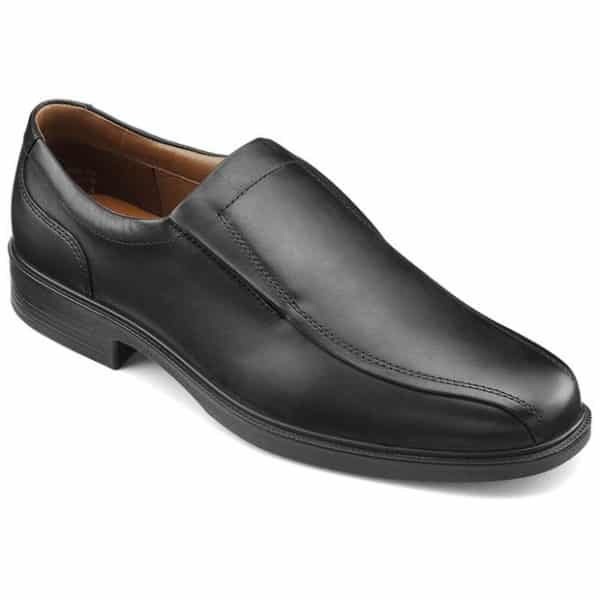 For those who like to take off their loafers while typing away at their desk job, the ross shoes can serve as a more comfortable alternative.
Designed to look elegant and formal, these slip-ons come with a padded collar, elastic inserts, and a roomy insole to ensure that 'walking on air' experience.
Complete with intricate stitching, these hotter mens shoes are both fashionable and functional.
Hotter Cuba Shoes Review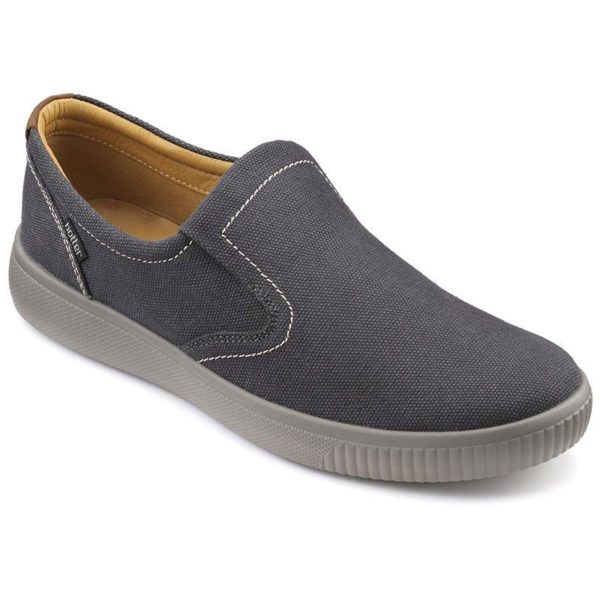 Ideal for last-minute grocery runs or casual hangouts, the cuba shoes offer a modern and sleek design. Constructed out of canvas, these hotter trainers feature a textured upper, a padded leather collar, and elastic inserts for comfort, fashion, and flexibility.
Part of the men's collection, these kicks are best paired with summer cargo shorts, a loose-fitting tee, and a kitchen apron if you want to go for the 'backyard grilling' aesthetic.
Hotter Shoes Reviews: What Do Customers Think?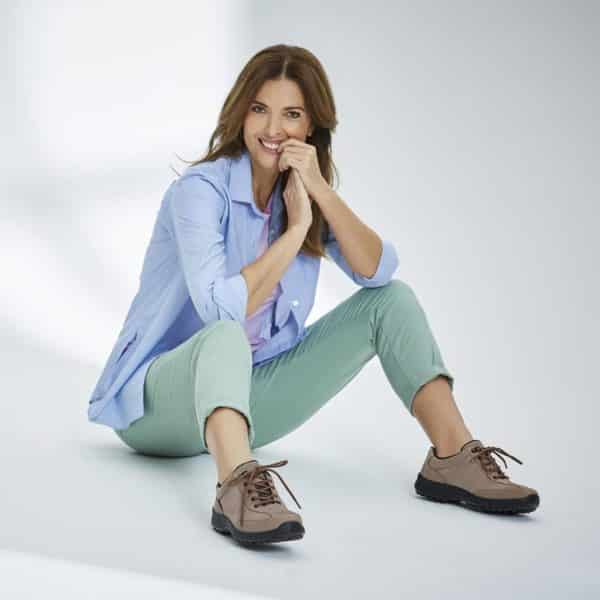 Does hotter produce the 'hottest' shoes on the internet? Based on what we've seen so far, the brand has received a lukewarm response online.
Let's focus on the positives first. On trustpilot, this footwear brand earns a total score of 4.3/5 stars based on 2,240 reviews.
Their facebook page also holds a considerable amount of positive testimonials, with a rating of 4/5 stars out of 879 comments. Customers on both websites stated that their shoes are comfortable and easy to get on.
Is Hotter Worth It?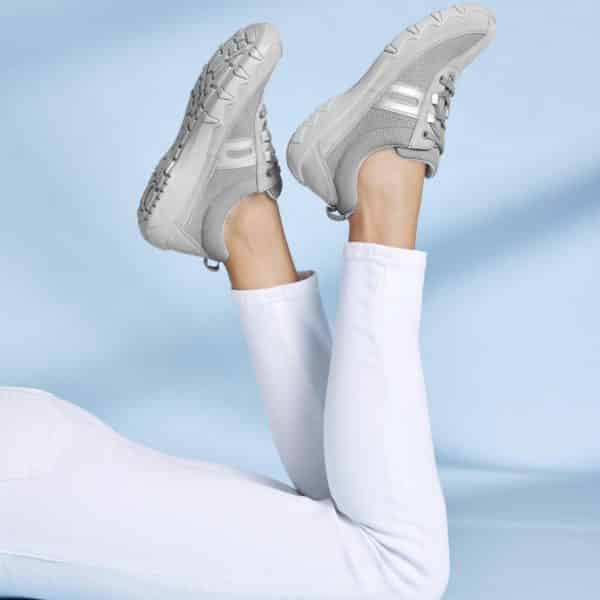 For those constantly on their feet, this hotter shoes review recommends this brand. We do advise you to be a bit skeptical due to the number of negative testimonials.
On the bright side, this company serves as a great option for people looking for orthopedic shoes.
Designed to ensure comfort, their sneakers and sandals are meant to withstand hour-long journeys. The styles are quite fashionable, especially the switch shoes and the nirvana model.
Now, let's focus on the negatives. There's a good amount of reviewers online that complained about the lack of quality of their customer service team. Some weren't happy with their delivery times or their return policy.
Others encountered the nightmarish experience of their shoes crumbling apart. With that in mind, shopping at hotter seems to be a mixed bag
Hotter Promotions & Discounts 
This hotter shoes review found a variety of ways to help you save money. Currently, the brand is hosting a hotter shoes sale, where select designs are 30% off.
Where to Buy Hotter
Customers can buy their shoes by heading over to hotter.Com. You can also find them at select retailers:
Amazon
Beggs shoes
Walmart
Zappos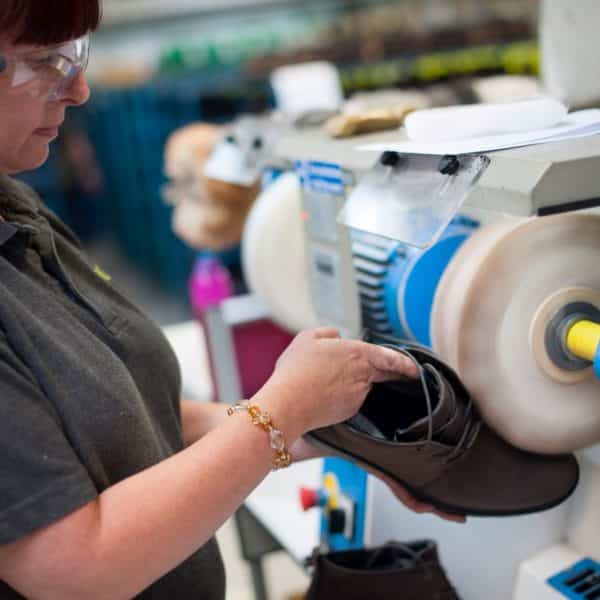 FAQ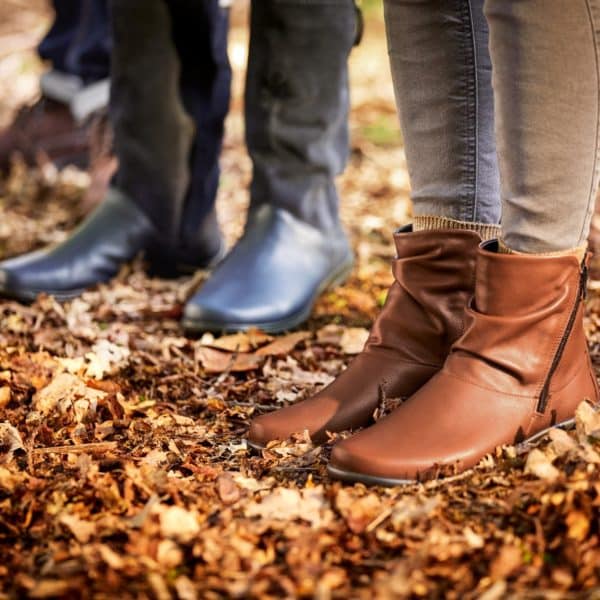 Who started Hotter shoes?
This hotter shoes review found out that the brand was originally founded by stewart houlgrave in 1959. Today, they are led by ceo ian watson.
Where are Hotter shoes manufactured?
According to our findings online, Hotter shoes are made in Lancashire, England. It is also the location of their headquarters.
Are Hotter shoes good quality?
Yes and no. Some customers state that they were happy with the quality of hotter shoes. Others reported crumbling outsoles and defective sneakers.