** This post contains affiliate links, meaning we earn a small commission if items are purchased, it helps us to support the maintenance of the website.
Allbirds, known for crafting "the world's most comfortable shoes," has established a lasting presence over the years and shows no signs of slowing down.
Founded in 2014 by Tim Brown, a native of New Zealand, Allbirds has been synonymous with minimalist design and exceptional comfort from the very beginning. Initially gaining popularity in Silicon Valley, where it aligned with its San Francisco roots, the brand has since attracted attention from a wide range of individuals, including celebrities like Jessica Alba, fashion icons such as Sarah Jessica Parker, and environmental advocates like Leonardo DiCaprio. Today, Allbirds shoes grace the feet of diverse wearers, from college students to busy parents, dancers, nurses, and anyone who spends long hours on their feet.
However, it's important to note that these internet-famous shoes come at a premium price, with most styles starting at $95. Allbirds makes various claims regarding the quality, comfort, and ease of maintenance of their shoes. That's why we've compiled all the essential information you need to know before making an investment in your own pair of Allbirds.
Are Allbirds comfortable?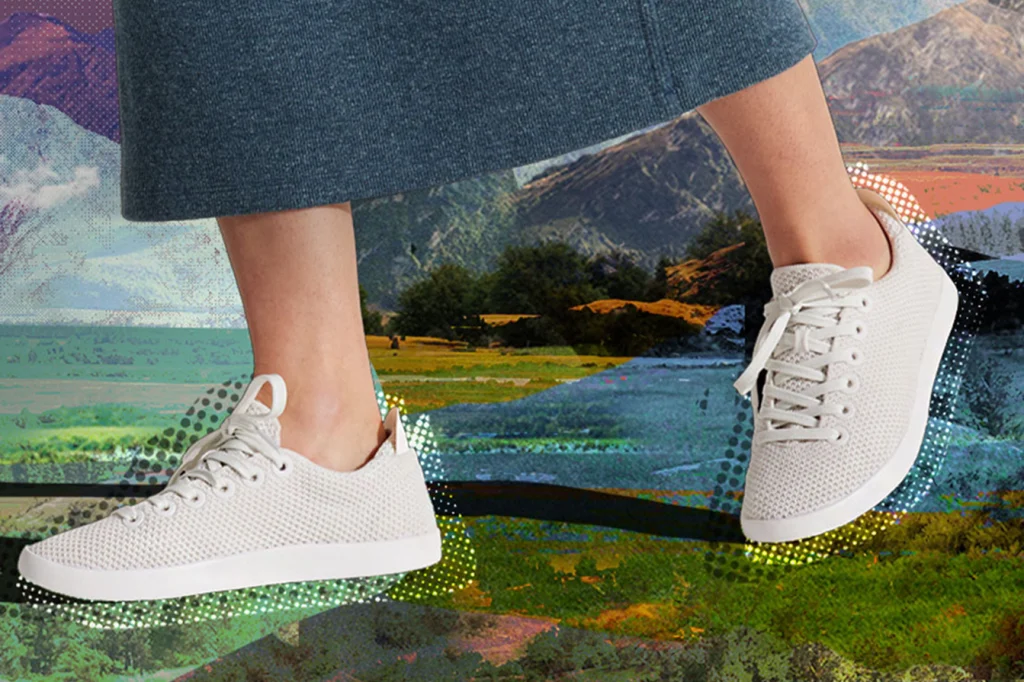 In brief, the answer is "highly." Allbirds shoes stand out for their exceptional lightweight feel, primarily attributed to their proprietary low-density foam soles. What sets them apart from conventional sneakers is this remarkable feature. Moreover, the insoles of Allbirds shoes are crafted from their exclusive merino wool fabric, providing wearers with the renowned sensation of "walking on a cloud." This wool fabric boasts moisture-wicking and odor-minimizing properties, which we'll delve into later. Additionally, it is incorporated into the design of various Allbirds models, including the Wool Runners, Wool Mizzles, and Wool Loungers.
Which Allbirds claims stack up?
In terms of the wide-ranging benefits a shoe can offer, Allbirds asserts that it delivers on numerous fronts. Here's a concise evaluation of how some of these claims measured up during our testing and experience with the Wool Runners, Tree Runners, and Tree Toppers.
So soft you can go sockless: Without a doubt, Allbirds can be comfortably worn without socks. Specifically, the Wool Runners are exceptionally soft and provide an almost slipper-like experience when worn without socks. They are effortlessly easy to slip on and off, making them our preferred choice for quick and convenient footwear, suitable for various activities like running errands, yoga sessions, or trips to the pool.
Nonetheless, if you anticipate spending an entire day on your feet, we suggest wearing socks. This recommendation is solely to preserve the soft and comfortable quality of the shoes.
Minimizes odor: When paired with socks, it was nearly impossible to detect any odors, even after extended days and even mild physical activity. The material's impressive temperature control capabilities play a role in this. Even when worn without socks, we hardly encountered any odor issues. This could be attributed to Allbirds' use of merino wool, a naturally odor-resistant material. Furthermore, merino wool effectively combats sweat and bacteria, significantly reducing the likelihood of persistent odors over time.
Temperature control: If you experience perspiration issues with your feet or intend to wear Allbirds in the summertime, it's advisable to choose one of the Tree models. They are exceptionally lightweight, offer excellent ventilation, and are well-suited for hot weather conditions. While the Wool Runners are also lightweight and suitable for warmer climates, they truly shine when it comes to providing warmth and comfort during chilly Northeastern winters.
If your plans include walking through slush or snow, it's wise to select the Wool Mizzles over the Wool Runners. The Wool Mizzles are equipped with a weather-resistant Puddle Guard to ensure your feet remain dry in inclement conditions.
How to wash Allbird shoes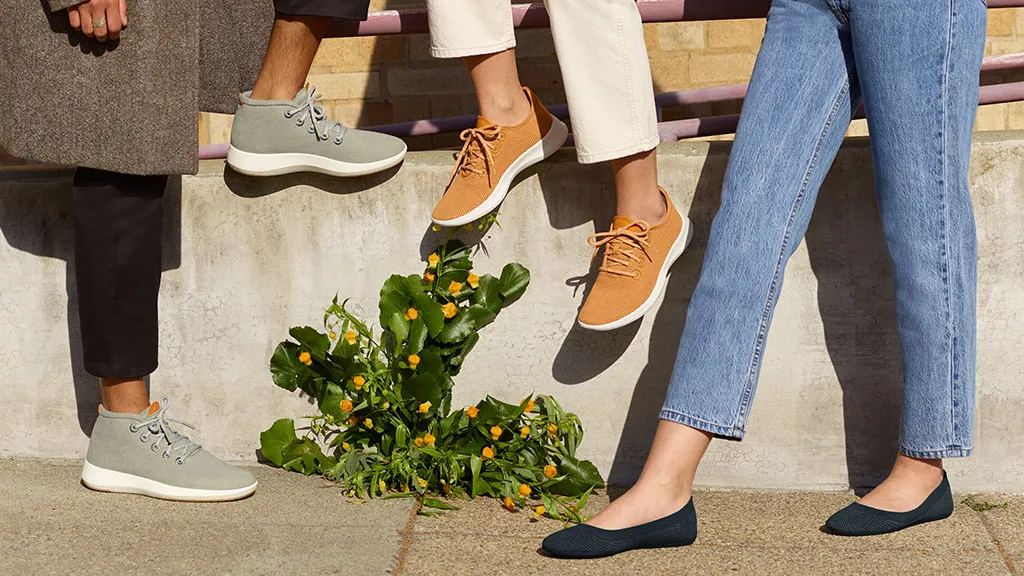 The big question: Can you simply toss them in the washing machine? Surprisingly, yes. Washing your Allbirds can be an effective way to prevent odors or stains, especially if you frequently wear them in environments where your feet encounter puddles, dirt, or other less-than-desirable elements. Allbirds provides the recommendation of removing the laces and insoles from your shoes and then washing them in cold water with a gentle detergent.
However, there's a caveat when it comes to the Wool Runners. The more you wash these shoes, the quicker the material starts to show signs of wear and tear. This effect is particularly noticeable with lighter shades. Over a span of a few months and washes, the Natural White Wool Runners, some of our top choices for white sneakers, began to exhibit stretching, especially around the toe area, and the color gradually lost its brightness, becoming less pristine white.
And one more thing: Never place your Allbirds in the dryer! While one of our editors accidentally subjected their Tree Runners to the dryer, resulting in no apparent damage, there have been unfortunate accounts of Wool Runners emerging from the dryer in a severely ruined state.
What Allbirds style and size is right for me?
The initial choice you need to consider is whether you're interested in a traditional sneaker or something with a unique twist. Allbirds offers an array of seven sneaker models, including Runners, Dashers, Toppers, Skippers, Pipers, Trail Runners, Mizzles, and Flyers. Additionally, they offer three distinct styles: Loungers, Dwellers, and Breezers.
Women's Tree Flyers 2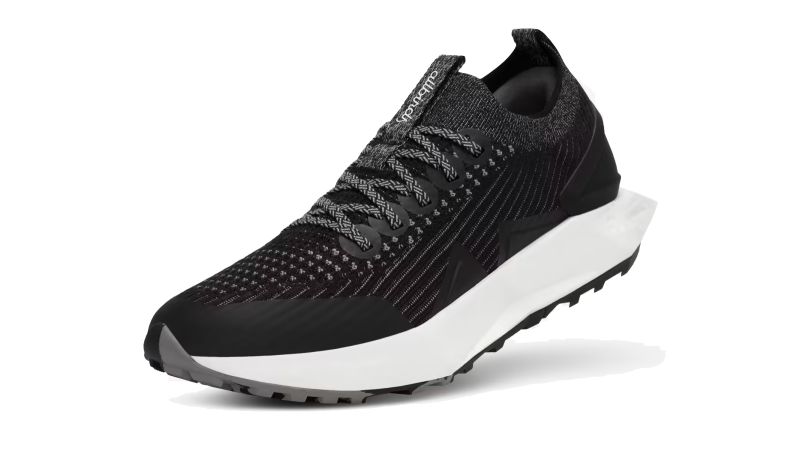 The latest iteration of Allbirds' Tree Flyer 2 boasts various enhancements compared to its predecessor, including improved traction, increased support, enhanced durability, and a reduced carbon footprint.
Women's Wool Runners & Tree Runners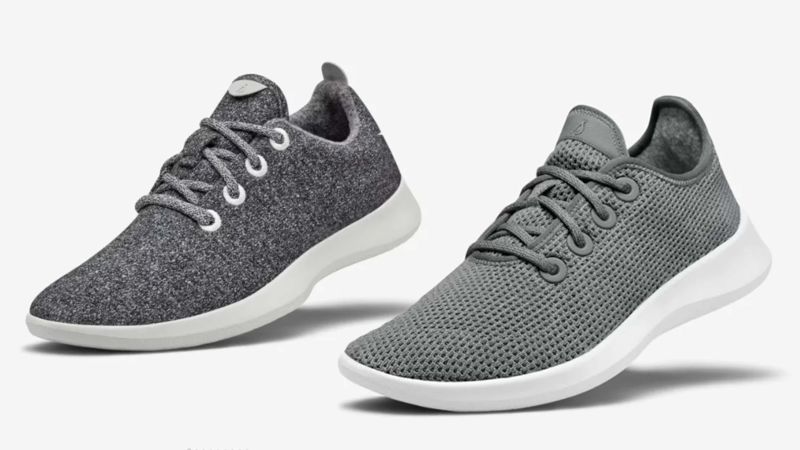 Allbirds' Wool Runners and Tree Runners represent the brand's timeless designs and are regarded as some of the most comfortable sneakers available. These sneakers offer exceptional flexibility and support, specifically designed to provide all-day comfort. They are the ideal footwear for urban explorations, day excursions, or extended strolls. If you're uncertain about which material to choose, wool provides a softer feel and is well-suited for colder environments, whereas the Tree fabric offers a more breathable and comfortable option for warmer climates.
Women's Tree Skippers & Tree Toppers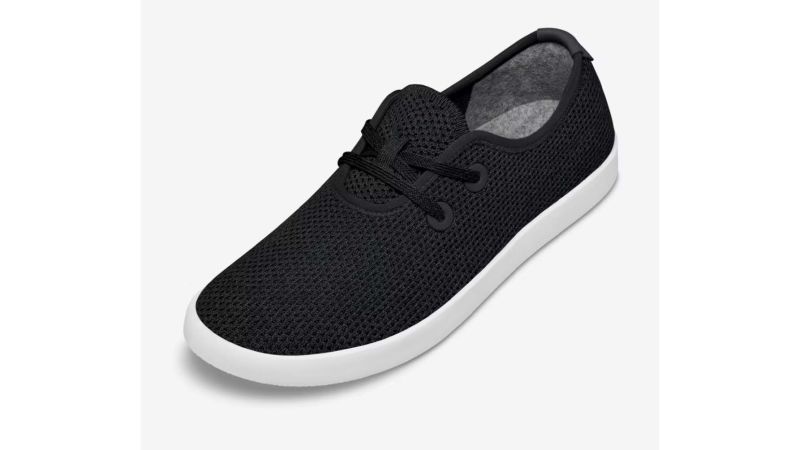 The eight sneaker variations exhibit distinct characteristics, with the primary distinguishing factor being the material used. Among them, the Tree Toppers and Tree Skippers essentially offer low-cut and high-top versions of the same sneakers. The Tree Skippers, renowned for their extreme lightweight design, are an excellent choice for the summer season. On the other hand, the Tree Toppers come at a slightly higher price point, but we hold a strong appreciation for their stylish high-top design. Both of these shoes share a somewhat flatter sole and a broader toe box, offering more room for your foot while providing slightly less support.
Women's Wool Pipers & Tree Pipers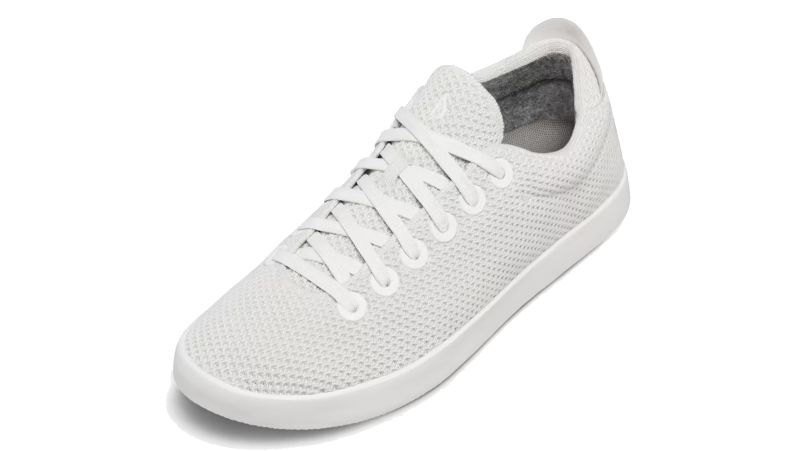 If you're seeking a low-cut shoe that's ideal for running errands in town, the Pipers are the ideal choice. These exceptionally stylish and minimalist shoes effortlessly complement any attire and make for a versatile everyday sneaker.
Women's Wool Runner-Up Mizzles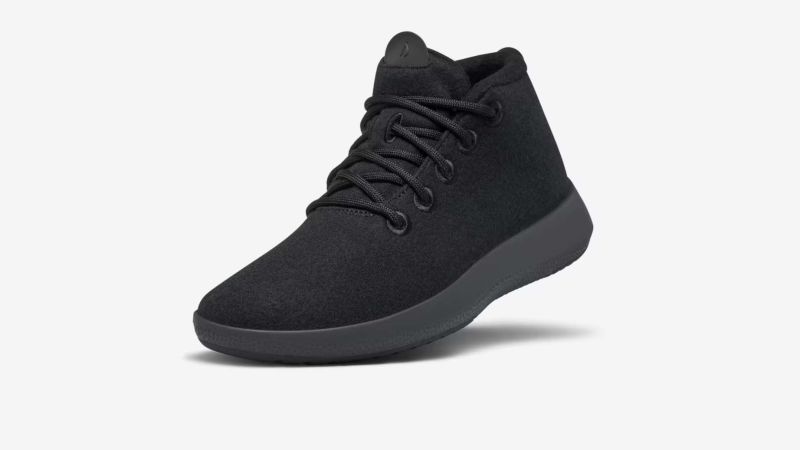 The Mizzles represent a variation of the Wool Runners, incorporating natural rubber treads and the brand's proprietary Puddle Guard technology. Offered in both standard and high-top versions, these shoes keep your feet warm thanks to the wool material, while their design offers protection against excessive moisture. It's important to note that Allbirds emphasizes that these shoes are not fully waterproof. They make an excellent choice for individuals willing to invest a bit more to extend the lifespan of their sneaker purchase or for those residing in colder, wetter climates.
Women's Tree Dasher 2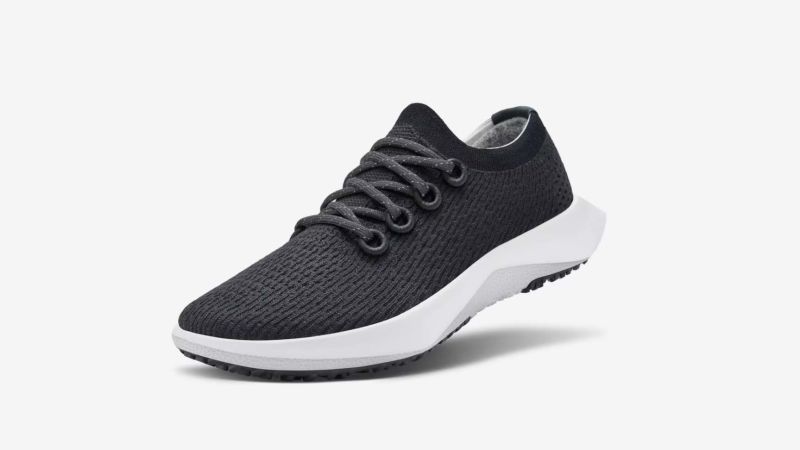 For those searching for a running shoe, Allbirds has introduced the Tree Dashers, designed to meet your needs. These shoes feature a one-piece upper crafted from FSC-certified eucalyptus tree fibers and incorporate a dual-density SweetFoam midsole. They strike an excellent balance between comfort and performance. We had the opportunity to test them when they were introduced last year and were impressed by the support and flexibility they offer.
Women's Trail Runners SWT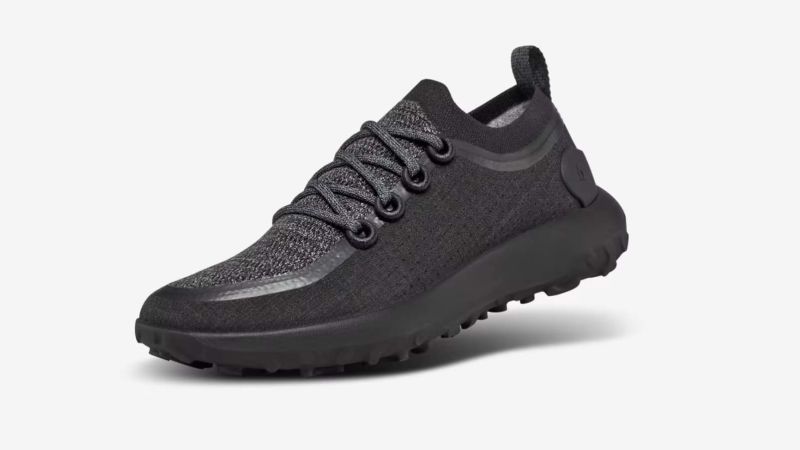 For those who prefer trail running in mountainous terrain, consider exploring Allbirds' Trail Runners. These shoes are highly resilient, offering exceptional stability and traction, allowing you to concentrate on your run. Additionally, they come equipped with a water-repellent finish to aid in keeping your feet dry.
Women's Wool Loungers & Tree Loungers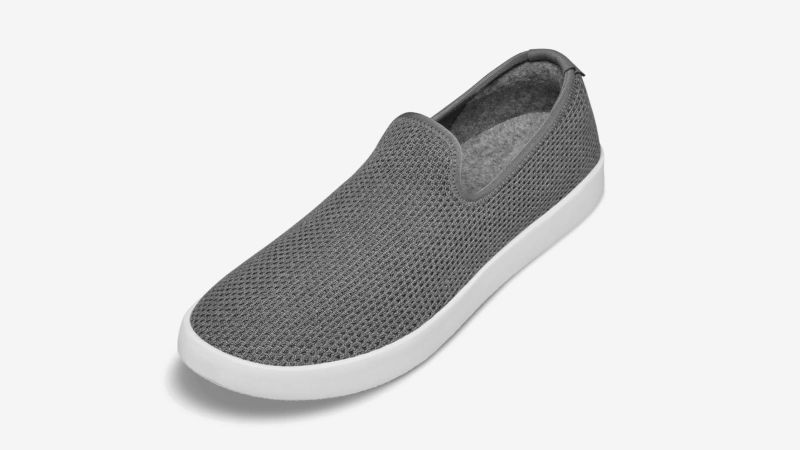 If your top priority is absolute comfort, the Loungers are the ideal choice. Offered in both men's and women's styles, these shoes are perfect for quick on-and-off wear while running errands or handling various daily tasks. It's worth noting that they provide less support compared to sneakers, so they might not be the best pick for strenuous day-long excursions or extended walks. According to reviewers, they offer a sensation akin to "wearing an exceptionally comfortable pair of socks" regardless of where you go, and they maintain their quality admirably in both hot and cold weather conditions.
Women's Tree Breezers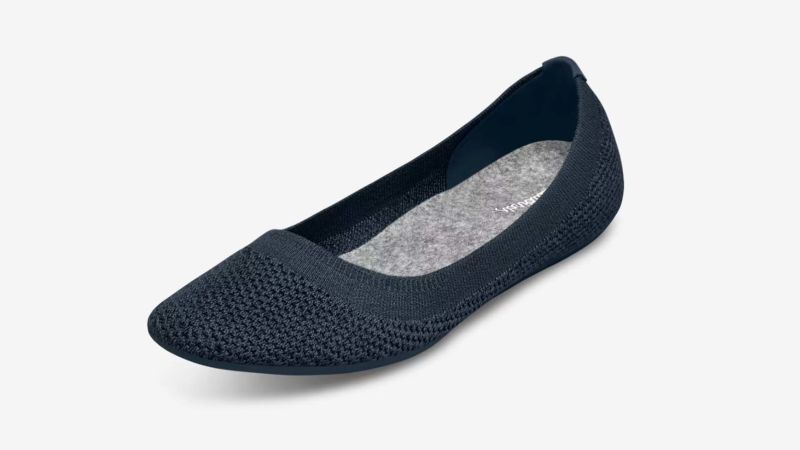 The Breezers are a timeless flat shoe offered in a single style, but they come in a variety of vibrant colors. They are an excellent choice if you're seeking footwear that's more suitable for work than sneakers.
Regarding sizing, it's advisable to select a larger size. Allbirds suggests that most customers opt for a larger size in every style, except for the Tree Runners, which we also recommend sizing up for. Fortunately, Allbirds provides a 30-day trial period with no questions asked, allowing you to return or exchange your shoes at no cost.
Are Allbirds worth it?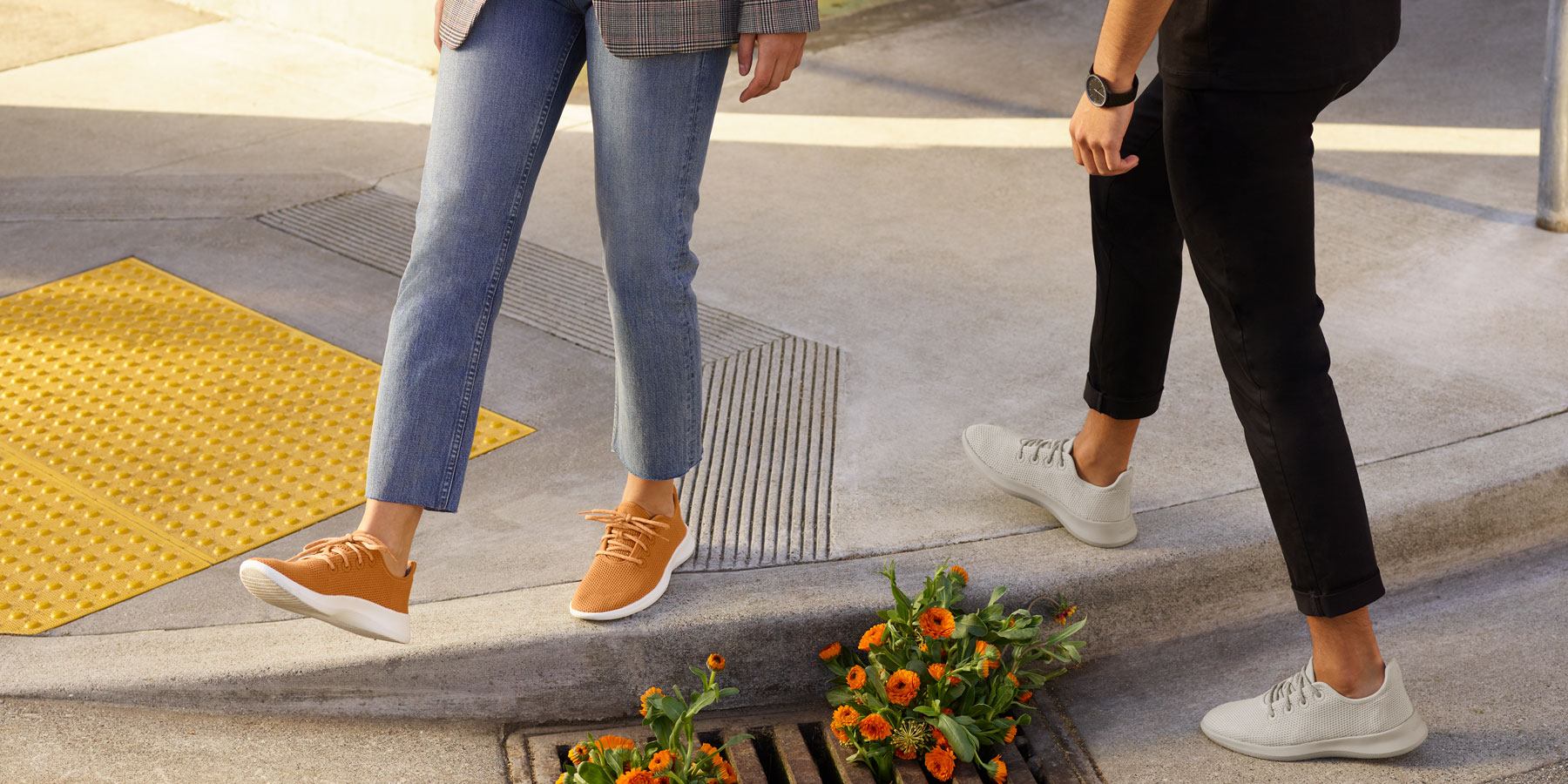 If it hasn't become evident by now, the answer is a resounding "yes." The fusion of comfort, style, and premium materials in Allbirds sets them apart from typical sneakers.
However, it's important to exercise caution, especially with the Wool Runners, as their durability over their lifespan may not match that of traditional running shoes. The wool material is more delicate, prone to staining, and begins to display signs of wear after a few weeks. One approach to mitigate this is not to use them as your sole pair of sneakers but rather as a comfortable sneaker option that complements your sturdier sneakers or running shoes. This approach will allow you to prolong your enjoyment of them.