** This post contains affiliate links, meaning we earn a small commission if items are purchased, it helps us to support the maintenance of the website.
About Callaway Golf
In 2017, the indie video game developers sidebar games invented a new style of role-playing game that combined the genre's fundamentals with a completely ludicrous new "sport" in which you swung a massive metal club at a tiny white ball to hit it as hard and as far as possible.
They called their fabricated sport "golf." wait, we're just now finding out that golf has existed since the 1400s and was invented by scotsmen.
Whoops, forgive our mistake, just like we forgive those who don't strike the greens with callaway golf's gear. They have over 1 million instagram followers and have earned the title of the world's largest golf club company.
Yeah, maybe we don't get out of the house enough. But with a solid set of these clubs, maybe we would. And maybe you would too if you like what you find out about them in our callaway golf review where we'll cover their history, their products, their discounts, and more.
Overview of Callaway Golf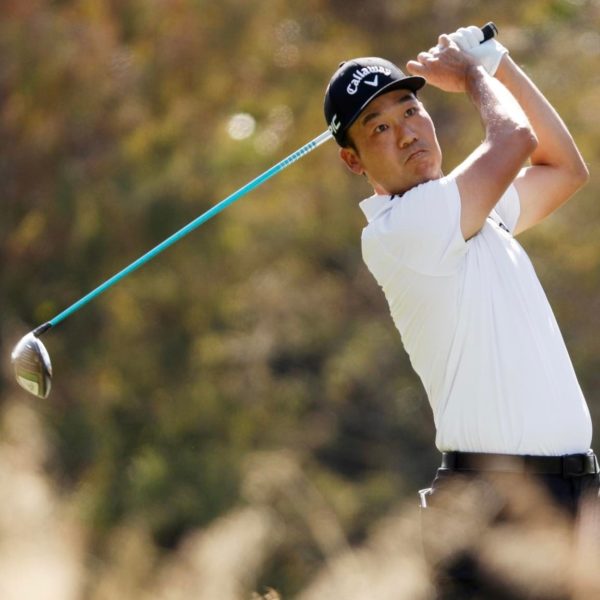 Callaway golf sprung out of ely callaway jr.'s mind and wallet in 1982, though it didn't start as his company.
The brand was originally named hickory sticks usa. Callaway took a liking to the brand, so much so that he bought half of its shares in the mid-1980s, assumed the company's presidential chair, and moved its headquarters to carlsbad, california where it remains to this day.
Callaway eventually renamed the brand callaway golf and bought out the rest of the company.
Today, scores of professional golfers work with the brand to develop new consumer products or to elevate their golf game. Phil mickelson, henrik stenson, and xander schauffele, along with recent signee jon rahm and even justin timberlake have all collaborated with callaway golf.
The brand strives to imbue their work with a consciousness towards their workers and the environment. They've implemented changes to lower their water usage and their transport truck's carbon emissions.
On the gender parity end of operations, 50% of all their new hires post-2019 have been women. Callaway golf also donated over $500k to the oscar de la hoya foundation to help the underprivileged in los angeles by creating more job and afterschool programs.
That's a lot to chew on this early in our callaway golf review. Allow all that information to digest by washing it down with some highlights about the company:
Highlights
An awe-inspiring collection of golf clubs and equipment
Custom club options available
Financing payment options
Free shipping all over the united states
30-day return policy
2-year product warranty
Trusted by professional golfers
Discounts for military members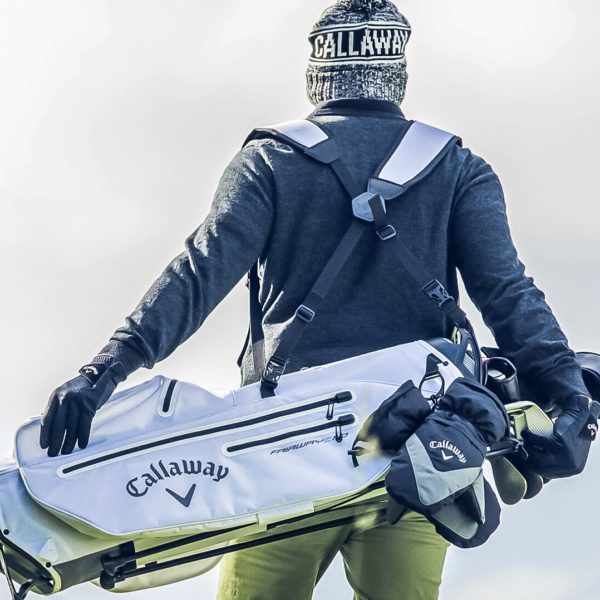 There's a huge amount of variety lining callaway golf's item roster. You'll find various clubs, wedges, drivers next to golf balls, apparel, accessories, and shoes.
Callaway Golf Balls Review
How are you going to golf without a ball? This segment will show you how important it is to select a high-quality ball like these callaway golf balls for your game.
Callaway Chrome Soft Triple Track Golf Balls Review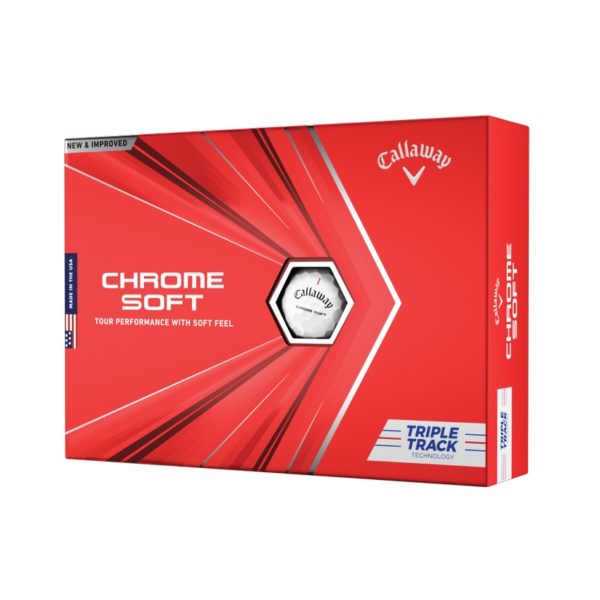 The company's mad scientists went all out in the lab when they created the callaway chrome soft triple track golf balls. They examined everything from the balls' core to its cover to help optimize your game.
These golf balls can spring off of the tee quickly and sail down the greens. They're designed to accumulate less aerial drag and spin that could potentially turn your hole-in-one into a bogie.
Callaway Supersoft Golf Balls Review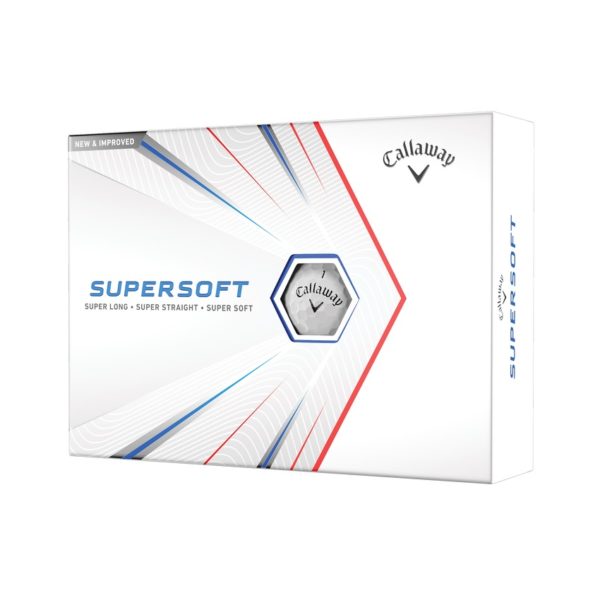 Usually, when we read the term supersoft we think of gummy bears, but the Callaway Supersoft Golf Balls are definitely not for snacking.
These balls are Callaway Golf's most popular because of their complex composition. They feature a soft compression core that retains your swing's power and can help them fly towards the hole.
They've also been specifically engineered to minimize drag and maximize a high launch with their PARALOID impact modifier.
Callaway Chrome Soft Golf Balls Review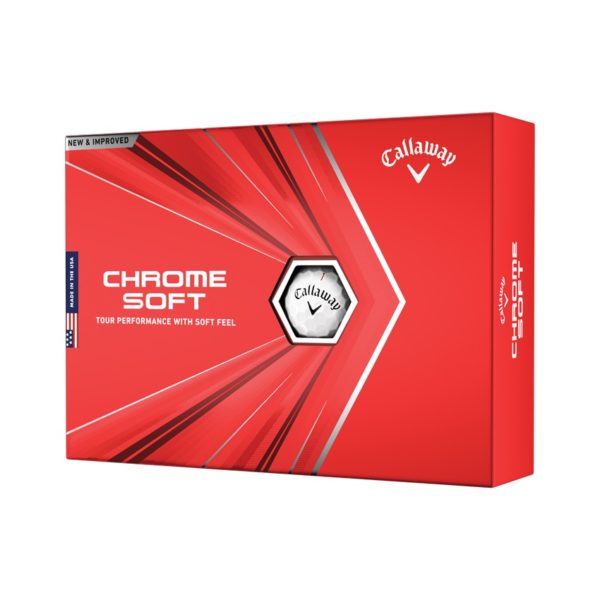 The callaway chrome soft golf balls are for people who want a consistent and reliable golf ball. The item's layered core sustains energy transfer so that you won't lose any distance due to a poorly manufactured ball.
On top of that, these balls have a thin urethane cover. Our callaway golf review found that the thin cover grants them a degree of softness and mobility.
Callaway Golf Clubs Review
You can't show off to your golf buddies without a solid club set, but you're going to want to flaunt these callaway golf clubs.
Callaway Big Bertha B21 Drivers Review
Even the name big bertha is terrifying. We can't imagine how it must feel to be a golf ball about to be struck by one of these callaway big bertha b21 drivers.
This item was built to improve the distance of your swings while limiting how much the ball will curve in the air. It's the company's first-ever high launch driver that uses a low forward-cg. That means your balls should be going exactly where you want them to go.
You can modify the callaway big bertha b21 drivers' head, shaft, and grip, but the template model costs $500.
Callaway Epic Max Callaway Customs Drivers Review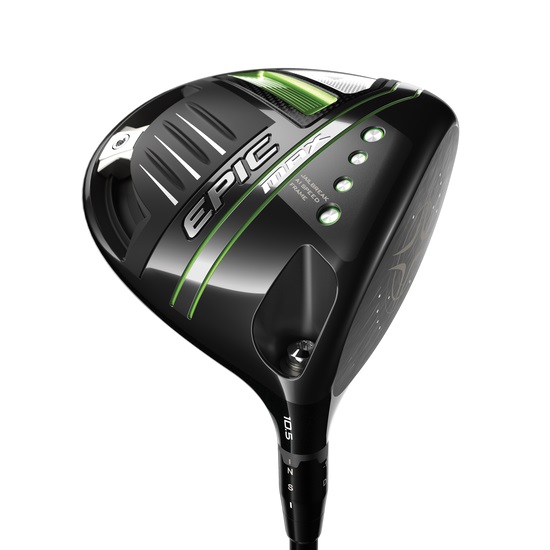 While we just mentioned customizability, nothing holds a candle to what you can modify on the callaway epic max callaway customs drivers.
You'll still be able to customize the head, shaft, and grip to your liking, but that's not what distinguishes this item. What sets it apart is how you'll have over 1 million color customization options thanks to the 12 available colors you can choose from in 6 different areas along the club.
Callaway Apex 21 Irons Review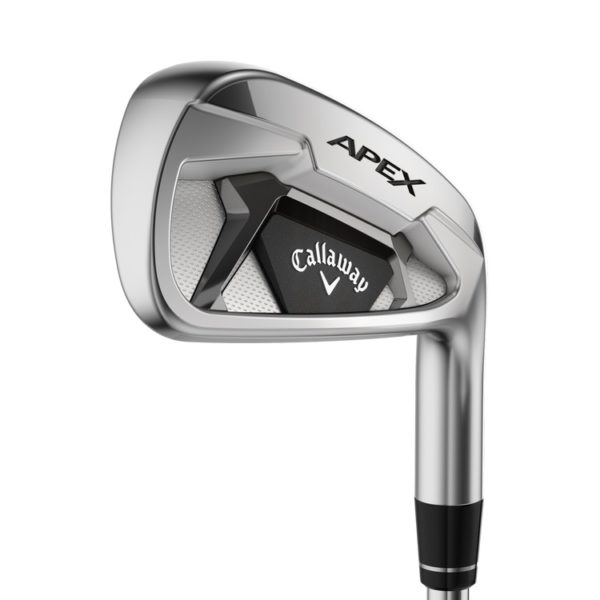 Apex refers to the peak or the highest point something can reach. That's probably how the callaway apex 21 irons earned its name as we doubt there's any iron among the callaway golf line-up that can challenge this product.
Not only do they feature a tungsten steel core to mitigate any errors in your game but these irons also include artificial intelligence to help you hone in the tiniest details of your golf game.
This item seems like the next logical step in golf club technology. We feel like we're looking at the future of golf irons. Test out what the future holds for you with one of these callaway apex irons for $1,295.
Callaway Golf Bags Review
So you've got your balls and your clubs, but are you just going to carry them in your hands? No way, josé. That's why you should also see what the callaway golf bags have in store for you.
Callaway Golf Mavrik Staff Single Strap Stand Bag Review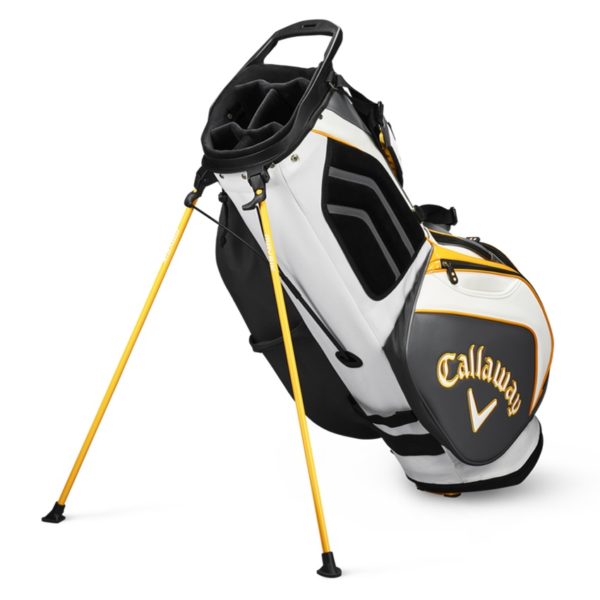 Although the callaway golf mavrik staff single strap stand bag is not currently available that doesn't mean we're not going to sing its praises.
This stylish bag can hold everything you need on the greens due to its deep 7 pocket storage. Even if you load it with 900lbs of golf goods it should still be a breeze to carry because of the comfortable and tactically-designed straps.
You can house our clubs and balls in this striking product once it becomes available again.
Who Is Callaway Golf For?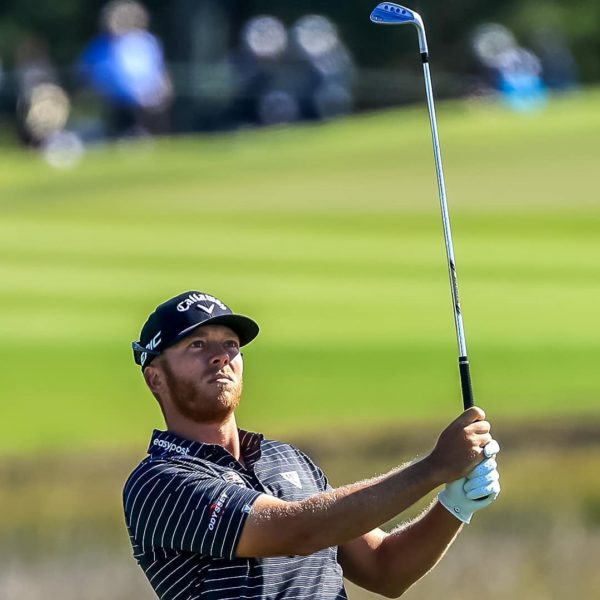 Callaway golf is for people who golf on a regular basis. Their products are backed by some of the biggest names in the golf industry so you can rely on their integrity.
Golfing is already an expensive hobby. You may as well put that money towards a set of clubs you can trust. Callaway golf is for people looking to upgrade their clubs.
Even if you're new to the sport, you could do much worse than callaway golf. The degree of control their items can afford you could help you overcome some of the learning hurdles along the path to becoming a golf course regular.
Callaway Golf Reviews: What Do Customers Think?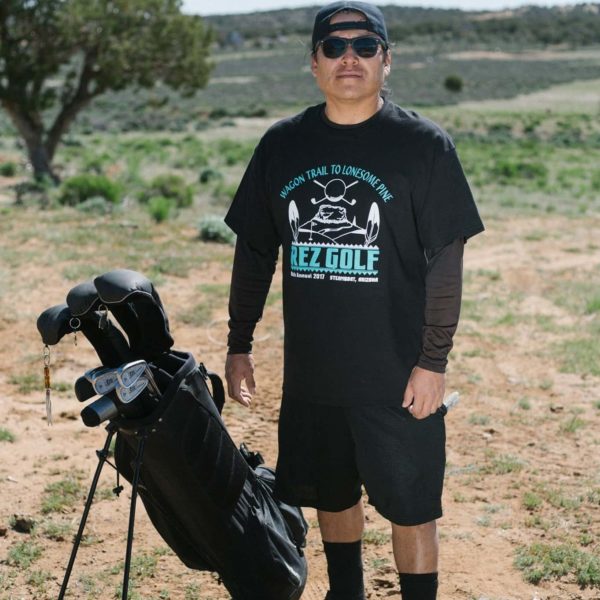 How many businesses have you seen shoot themselves in the foot by ignoring their customers? Too many to count, and we're not about to make the same mistake.
That's why this segment will cover the main customer compliments and complaints about callaway golf so you can gain a real-life perspective of what it's like to use their products on the green.
Here's a list of their best-selling products' review scores our callaway golf review writers put together as a preview of what to expect in the rest of this section:
Callaway chrome soft triple track golf balls: 4.3/5 stars
Callaway supersoft golf balls: 4.5/5 stars
Callaway chrome soft golf balls: 5/5 stars
Callaway big bertha b21 drivers: 5/5 stars
Callaway epic max callaway customs drivers: 5/5 stars
Callaway apex 21 irons: 5/5 stars
Continuing onwards, we scouted what callaway golf buyers said about the company on the brand's website.
Plenty of customers loved the callaway apex 21 irons. They couldn't stop going on about how good the clubs felt in their hands. They loved the irons' high control, tangible feedback, and excellent performance.
One 5/5 star customer review said that the item was "(callaway's) best irons ever, in my opinion! They set up great with little offset, they are very forgiving and accurate. They have an excellent "forged feel"!"
Fans also adored the callaway epic max callaway customs drivers. 100% of reviewers recommended the product.
We found that most callaway golf customers loved the product's customizability and its sublime feel. One illustrative buyer claimed that the product helped them "hit bombs."
They also added, "i absolutely love this driver. It is the first driver i have ever been able to consistently hit fairways and with great distance. I would not trade it for anything. I have had three other drivers before this one and nothing has compared. Eight stars in my book. Way to go callaway."
While that's all great to hear, you probably want to learn what customers have said about callaway golf on other sites. Let's peep at what amazon customers said about the callaway golf men's x series n15 irons set.
Fans raved about the item's price for their quality, claiming that this product was, "the best bang-4-buck."
If you're a golf jargon-head then this 5/5 star review has plenty to offer:
"the long irons are extremely smooth and provide the player with a great deal of control that helps you get to the greens faster than ever. The approach and pitching wedges have been a great addition to my short game. With the use of these new clubs i was finally able to shoot under 100 with occasional games in the low 90s."
Our staff found that plenty of golf instructors trusted callaway golf by looking through the brand's facebook page. Many coaches advised that their clients use the company's product in order to improve their game.
The informed masses have spoken. They have deemed that callaway golf is the brand to go to if you're looking for clubs that will up your game and help you smash bombs all the way down the greens.
Is Callaway Golf Worth It?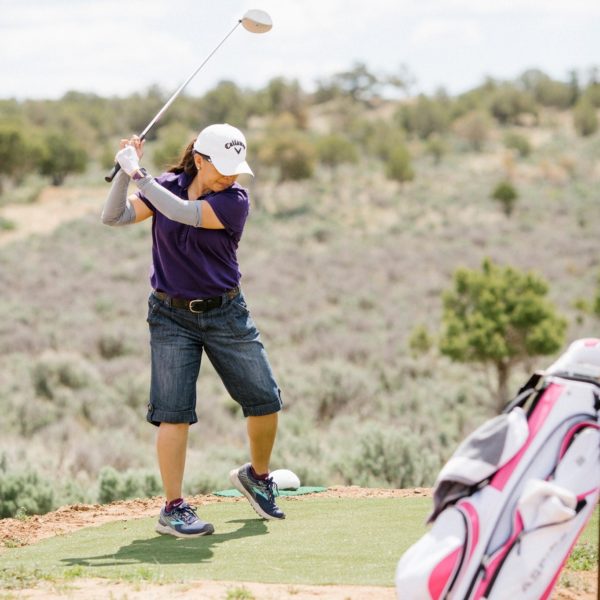 If you're already in the market for a new golf club set then you should invest in a product that'll last you for years. You don't want to waste your money on a rusty pair of bruised clubs courtesy of the facebook marketplace.
That's why our callaway golf review writers believe that the company is worth checking out based on how their products have improved their customer's golf game.
Callaway Golf Promotions & Discounts 
Our callaway golf review team found that the company offers free shipping to anywhere in the united states, even remote golf-less places like north dakota, tecumseth valley, and yoknapatawpha county.
All of their products are kept safe by callaway golf's two-year warranty.
Furthermore, if you can't pay the full product price at one time, callaway golf can lend you a helping hand. They offer financing plans where you'll pay over three months, six months, or year-long intervals.
The last discount we'll mention in this segment of our callaway golf review is for the few lucky enough to call themselves active military service members or veterans. Callaway golf offers a 15% on all their products for those who served in the united states military.
Where to Buy Callaway Golf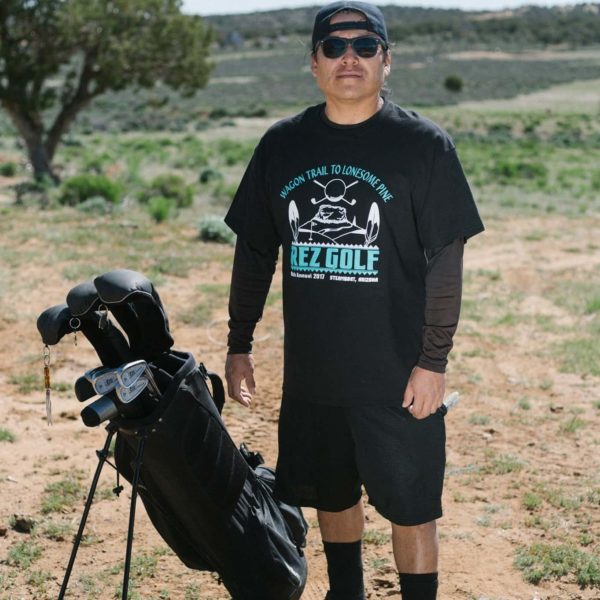 There are plenty of locations where you can purchase callaway golf products. The best way to find out which retailer in your area carries their products is by giving their store locator function on callawaygolf.Com a spin.
Our callaway golf review staff also spotted a few company products lining amazon.
FAQ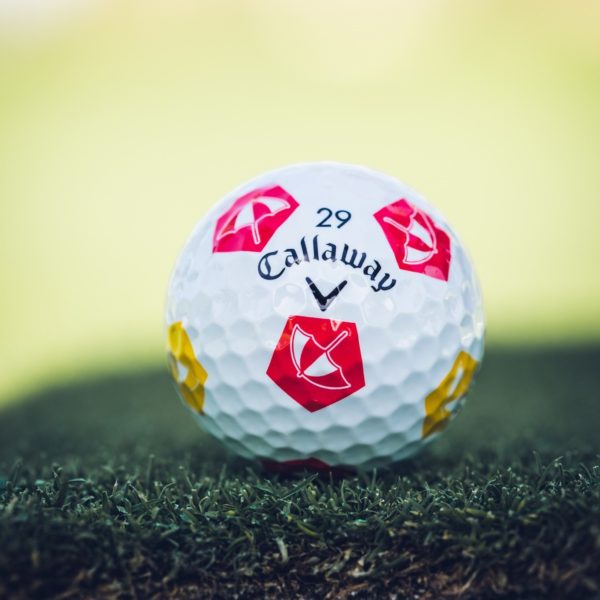 Who owns Callaway Golf?
Through our research necessary for this review we found that the brand's CEO is Chip Brewer. Now that's a name with a story behind it.
Does Callaway Golf ship internationally?
Although our callaway golf review writers have plenty of good things to say about the brand, we come to you know with a tinge of melancholic news. Callaway golf does not ship internationally.
Our shoulders are free to be cried upon if need be.
However, you can still buy callaway golf products outside of the united states through one of their retail locations or other participating stores that carry the brand.
What is Callaway Golf's Shipping Policy?
Even though golf was created by non-americans, callaway golf does not ship outside of the united states.
With that being said, our writers found that the brand makes up for this slight by offering free shipping on all orders. They ship their products up to 4 to 5 business days after the translation is completed.
What is Callaway Golf's Return Policy?
Callaway golf's return policy is much like their shipping policy – free as a bird!
You can send back any callaway golf product, so long as it remains in good condition, and receive a full refund up to 30 days after you bought it.
The only items that you can't send back to the company are custom orders, probably because nobody wants to buy a used club with your name inscribed on it.