** This post contains affiliate links, meaning we earn a small commission if items are purchased, it helps us to support the maintenance of the website.
Helly Hansen Newport is the only Helly Hansen independently owned brand store in the United States that has been in business for over fifteen years. Situated on Narragansett Bay in picturesque Newport, RI, the sailing capital of the world, our store was born in parallel to the world class outdoor activities in which you participate. We are committed to quality products and delivering an excellent customer experience.Our friendly staff are always available to assist you with your purchase decisions and offer you expert advice on selecting the best gear for your next outdoor adventure. All of our team members are outdoor enthusiasts and use Helly Hansen gear for skiing, sailing, hiking expeditions and more.As a result, we can offer first hand experience to help you select the best gear for your next trip to the slopes, trails or offshore.
About Helly Hansen
Helly Hansen was founded in 1877 and they are a producer of textiles and gear for sports and work on the ocean and in the mountains. So with that said, you know they deal with extreme environments.
Working outside you know how tough it can be to dress right and find the proper clothing. While there are a ton of companies who produce workwear, very few produce quality workwear. Either the clothes don't provide the right protection or you can't move around without feeling like you have a monkey on your back.
Helly Hansen is a little different. Now I can't speak for all their clothing, I can only speak for the Chelsea Lined jacket we are reviewing today. I can tell you that this jacket is quality, allows me to move freely and keeps me warm. So really what else could I ask for in a jacket?
Helly Hansen Features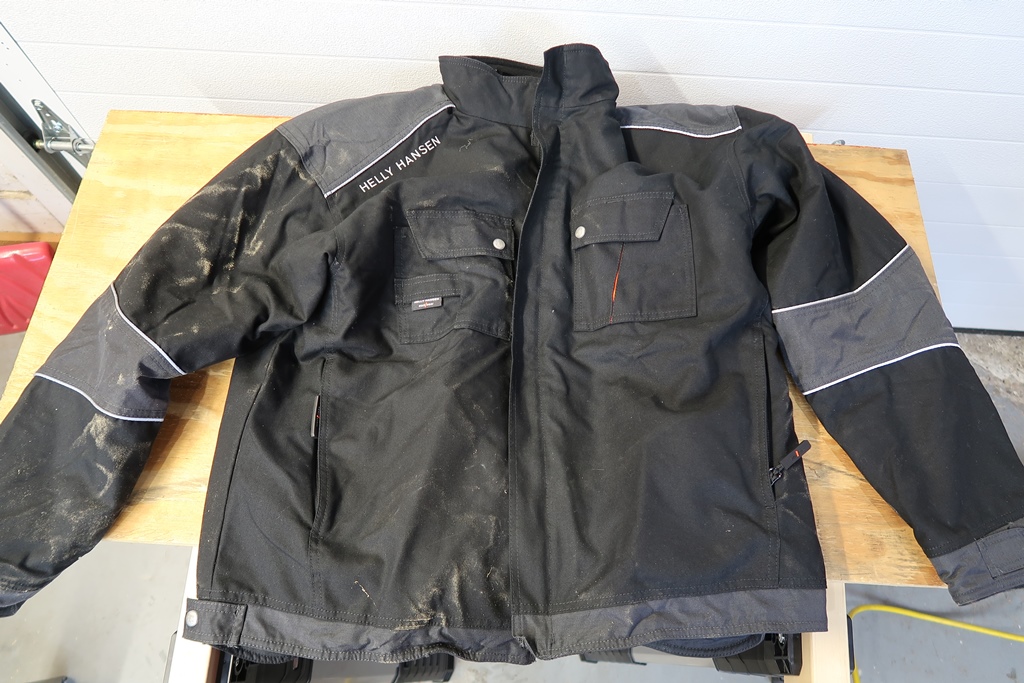 The Helly Hansen Chelsea Jacket comes in a variety of sizes from Small to XXXXL so no matter what size you are, you can find a jacket that fits you.
Helly Hansen added extra insulation at the shoulders and did away with shoulder seams which allows free movements and more comfort.
The jacket also features plastic covered buttons so you still get the durability of metal buttons, but since they are covered in a plastic case, you get the protection from rubbing up against something and ruining the finish.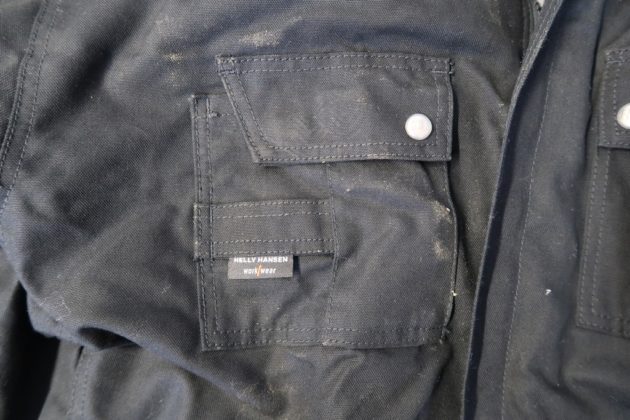 The jacket features two chest pockets, two side pockets and a single inside pocket.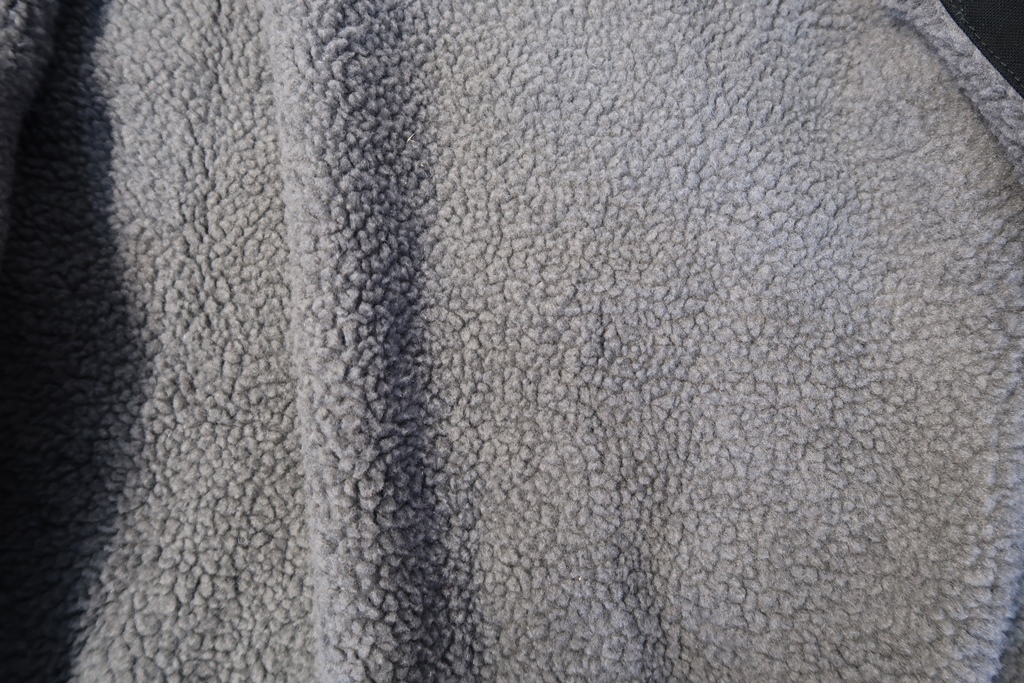 The inside of the jacket is lined with a 100% Polyester to help keep you warm.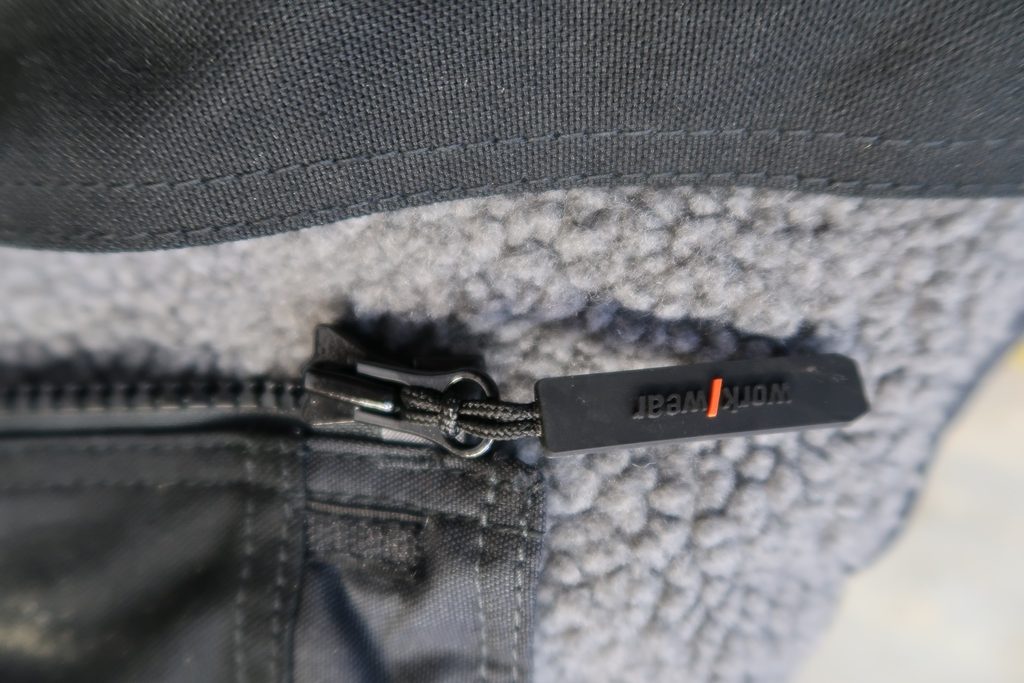 The jacket uses a YKK Vislon center front zipper. YKK is considered to be one of the leading zipper manufacturers which means this should last. I love how big and easy the zipper is to operate, even when wearing gloves.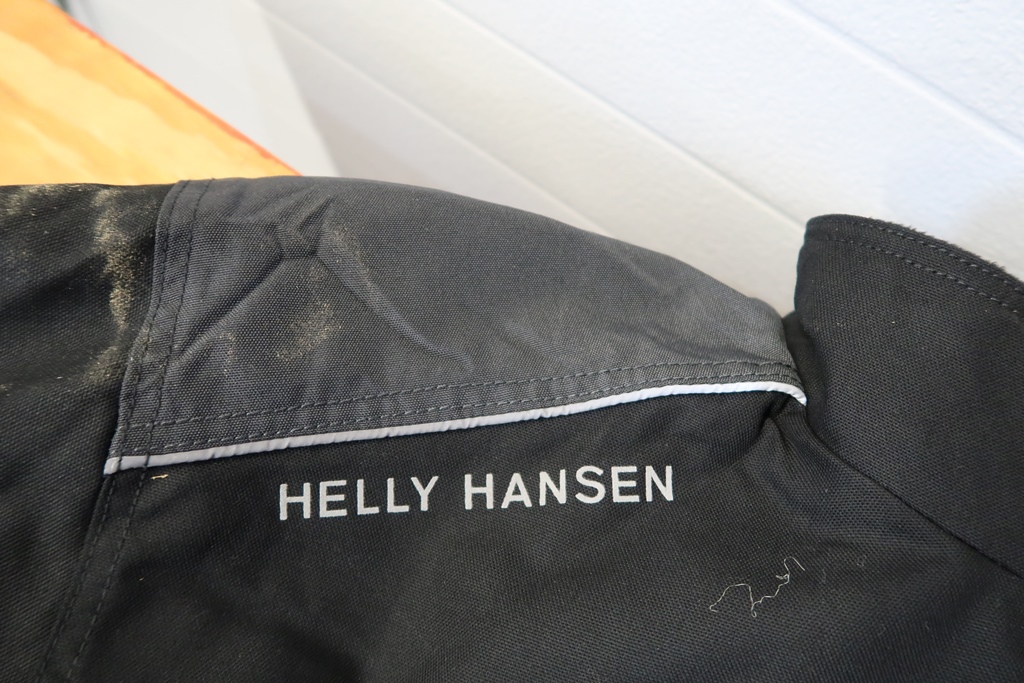 The jacket features reflective material which offers obvious safety advantages.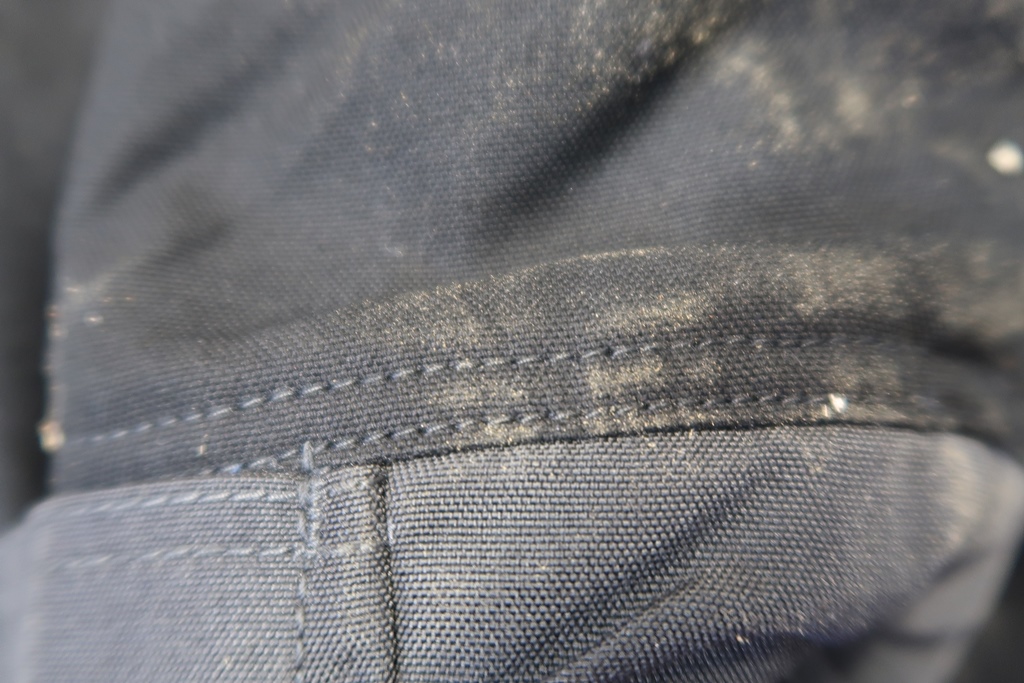 All the stitching on the jacket seems like quality stitching. I have seen other workwear where the stitching is crooked or missed in areas. With the Chelsea jacket, that's not the case. Very nice stitching job.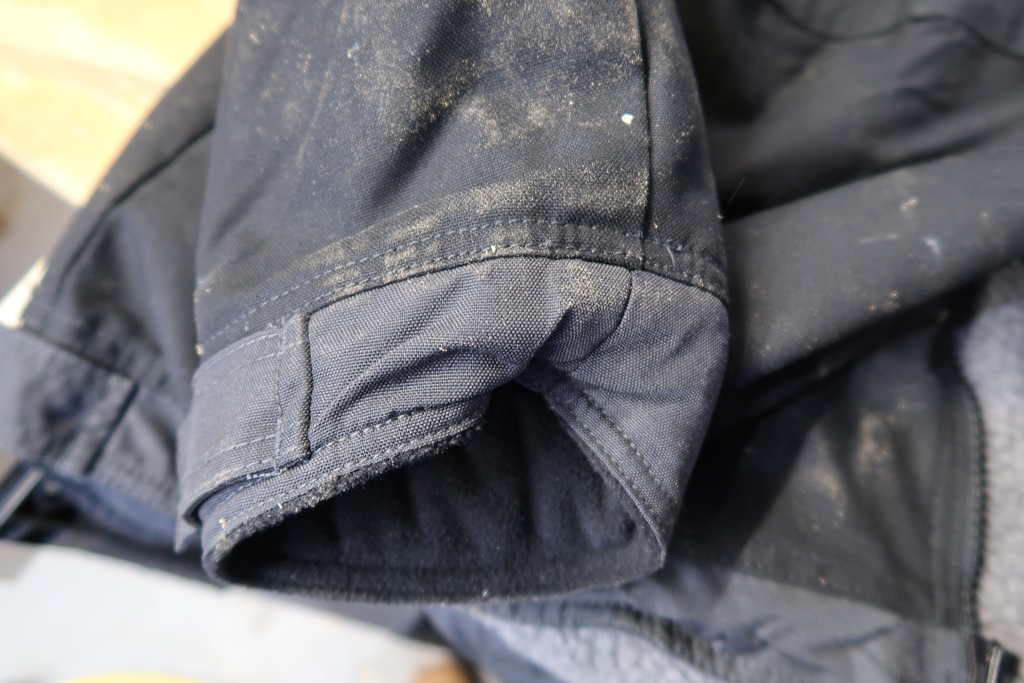 One item to note is the sleeves. I haven't seen sleeves like this before. Usually, the sleeves are just round and wrap around your wrist. With this jacket, while they are round, there is a little indent which means you don't get it covering your palm when trying to perform certain tasks. For me, this is awesome and I love the thought that went into this design.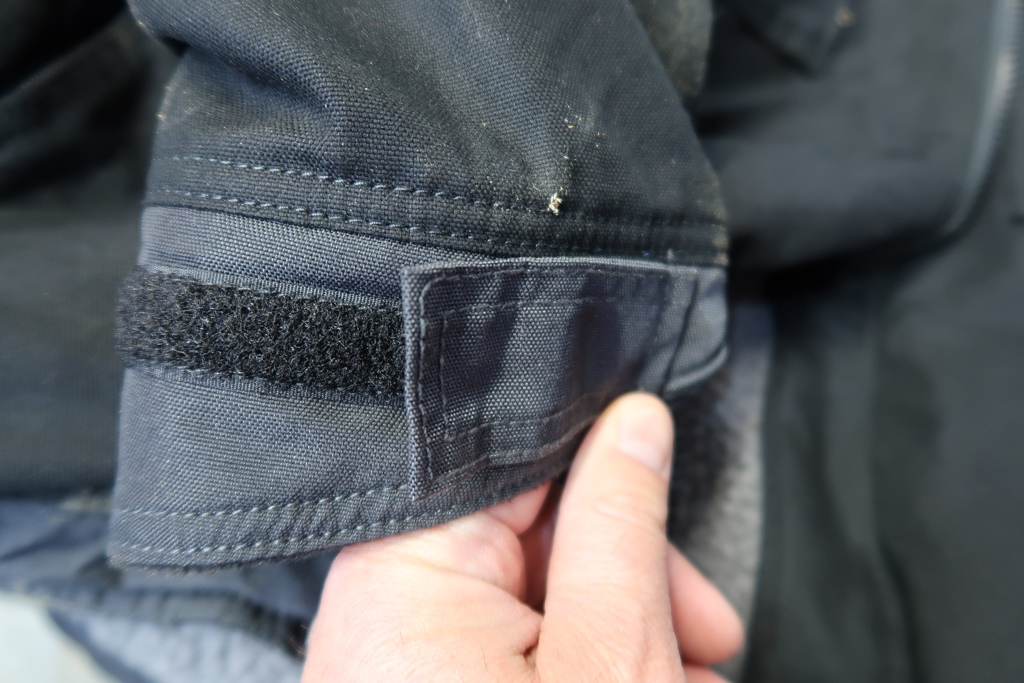 The sleeves feature a velcro strap so you can either have the sleeves tight around your wrist or you can loosen them up for added comfort.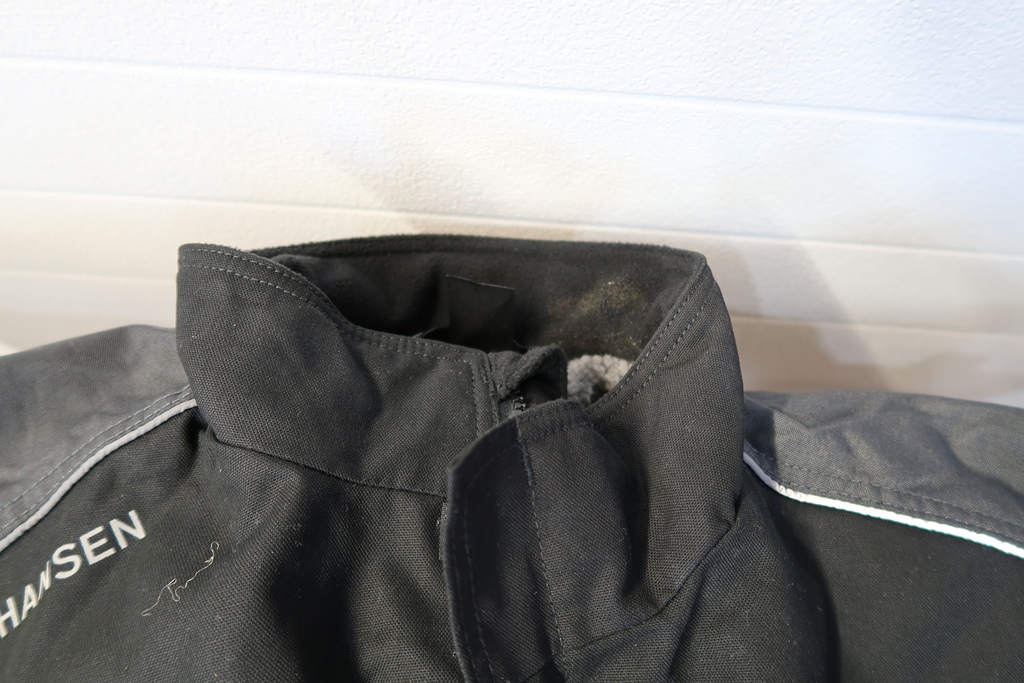 The collar is high and wraps nicely around you protecting you from those unwanted drafts. Even the collar is lined with a microfleece for comfort.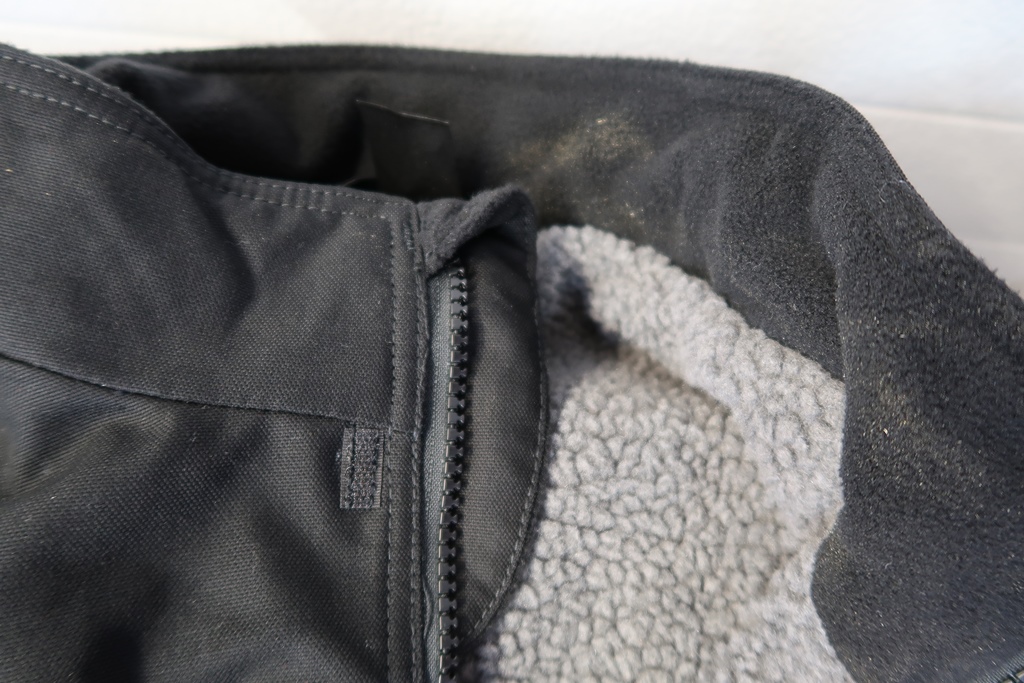 The front zipper comes fully to the top which helps eliminate drafts from the wind.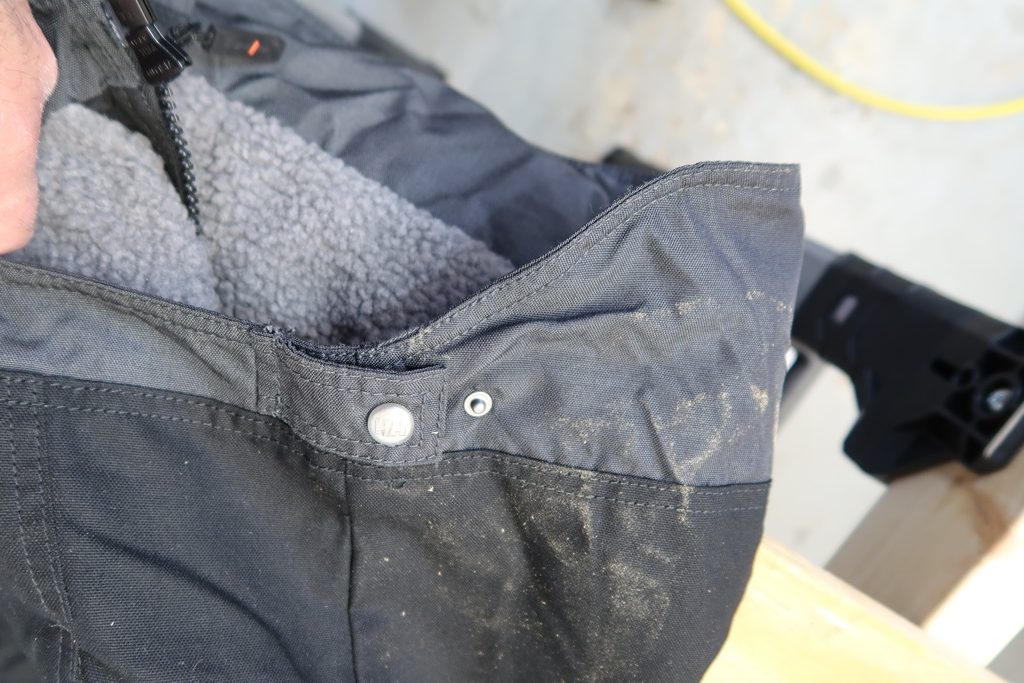 One cool feature of this jacket is the tail. No more bending over and feeling that rush of cold air. With the tail, it pretty much stops the drafts and keeps you warm.
Helly Hansen Performance
The jacket is warm, lightweight, comfortable to move around in and is cool looking. I know with reviews we always try to find things to improve on, but I can honestly say that I can't come up with any recommendations for things I don't like about this jacket. Really what else could you ask for in a jacket?
Helly Hansen Value
The jacket retails for about $130. For me, I am pretty cheap when I buy clothing. However I know workwear is very expensive, so $130 isn't a good deal compared to other manufacturers on the market.
Another aspect is the quality. This is one of the highest quality work jackets we have tested, so now considering the jacket is $130, this jacket is a steal. The jacket is warm and allows you to move, so $130 is a great bargain.
Helly Hansen Review Final Thoughts
Helly Hansen has a history that is well over 100 years old. When it comes to staying warm, they know how to make a jacket designed for the coldest conditions on earth. Now add in a jacket built for the tradesman, and you have an incredible work jacket that will keep you warm, protect you and last a long time.
Helly Hansen created a superior work jacket that is quality, fits nice and has a cool look.