** This post contains affiliate links, meaning we earn a small commission if items are purchased, it helps us to support the maintenance of the website.
About TOMS
Started in 2006 by Blake Mycoskie, TOMS Shoes was inspired during his trip through Argentina where he was affected by the sight of children without shoes. When he got back home to the states, Mycoskie started the blueprints for what is now TOMS Shoes as a company — with footwear as the star and his One for One charity as its bottom line.
Nowadays, it's hard to find good footwear that won't a) break the bank, or b) destroy the environment. There are so many brands out there trying to grab your attention that you may be missing out on a phenomenal label — one that embodies comfort and doing the right thing — right under your nose. Well, that's TOMS Shoes for you.
A footwear company with a grand mission, TOMS Shoes has accumulated fans all over the world, including A-list celebs like Anne Hathaway, Charlize Theron, Jessica Alba, and Jennifer Garner, to name a few.
But can shoes and charity really mix? This TOMS Shoes review will take you through a catalog of TOMS products, their company policies, important FAQs, and some customer feedback so you can decide for yourself if you'd like to invest in TOMS shoes, and their charity or not.
If you've been looking at your shoes and wondering how it's possible to combine footwear with charity, then keep reading this TOMS Shoes review. We'll unpack all the info, along with their shoes, and see if it aligns with your own values.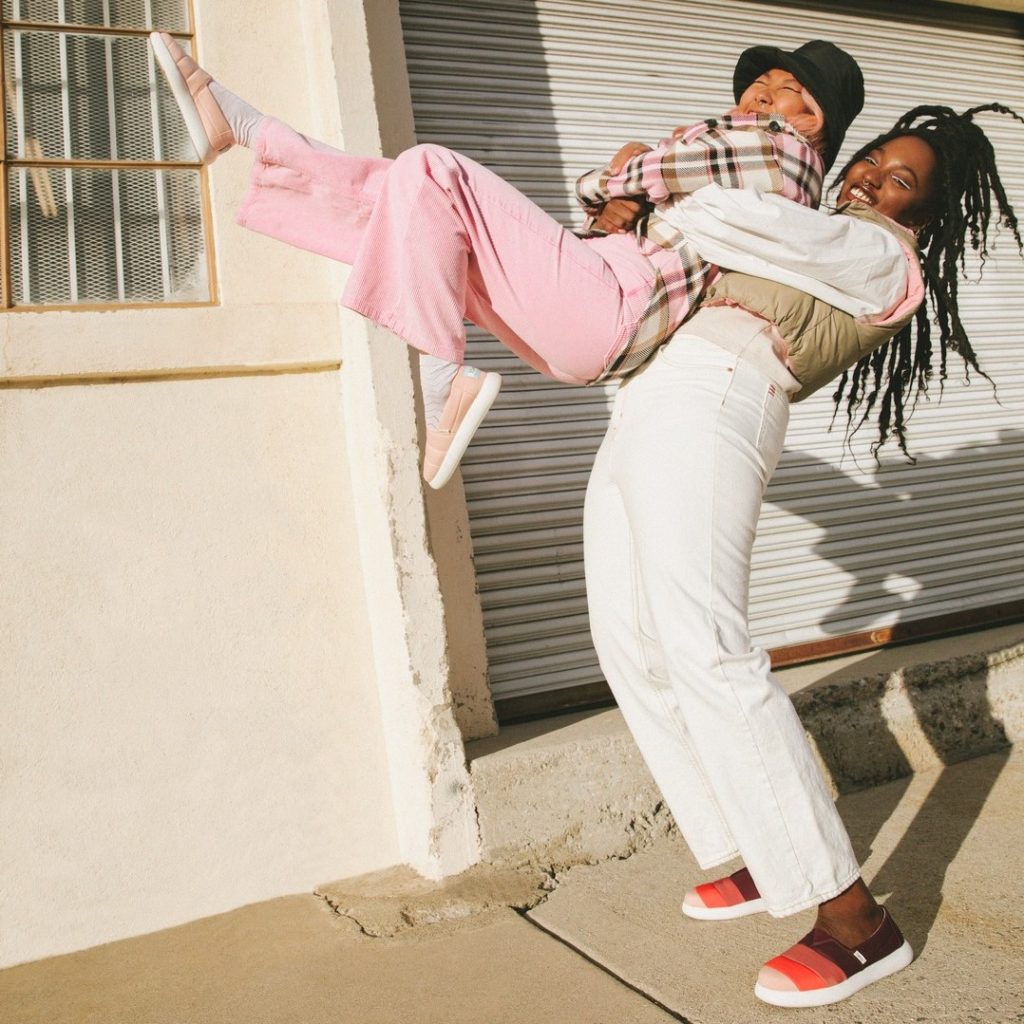 TOMS Women's Shoes Review
If we're going to get serious about this TOMS Shoes review, we have to take a look at some of their best-selling ladies' footwear. So, here's a peek at what customers love best about TOMS Shoes, including their Everly Boot, Alpargata Heritage Canvas shoe, and their Majorca Cutout Sandal. You might love what you see!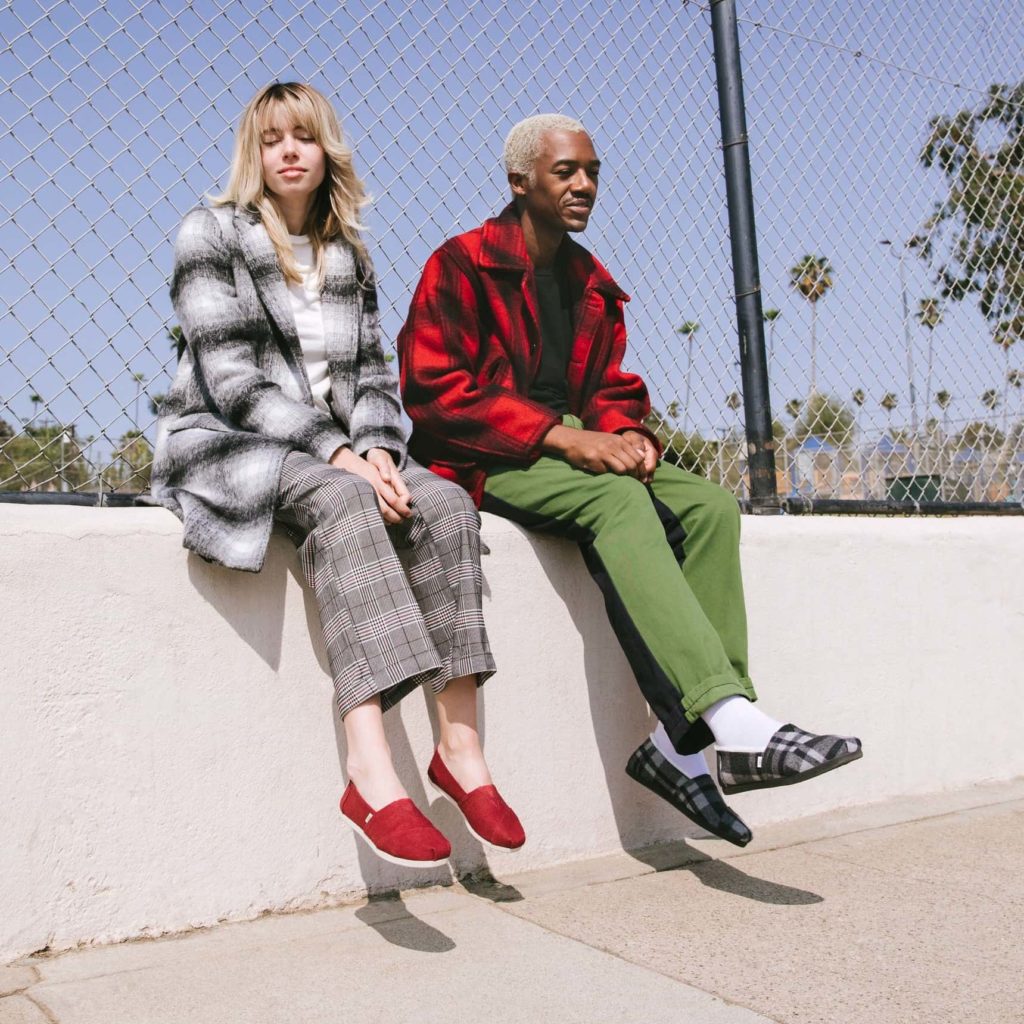 TOMS Men's Shoes Review
There're two sides to every story, and if you're lucky, two sides to every brand. In this case, TOMS Shoes makes both men's and women's shoes, so this TOMS Shoes review is going to feature their best-selling men's footwear. Up next, we'll be looking at their Baja Slip On, TRVL Lite Sneaker, and Alpargata Rover.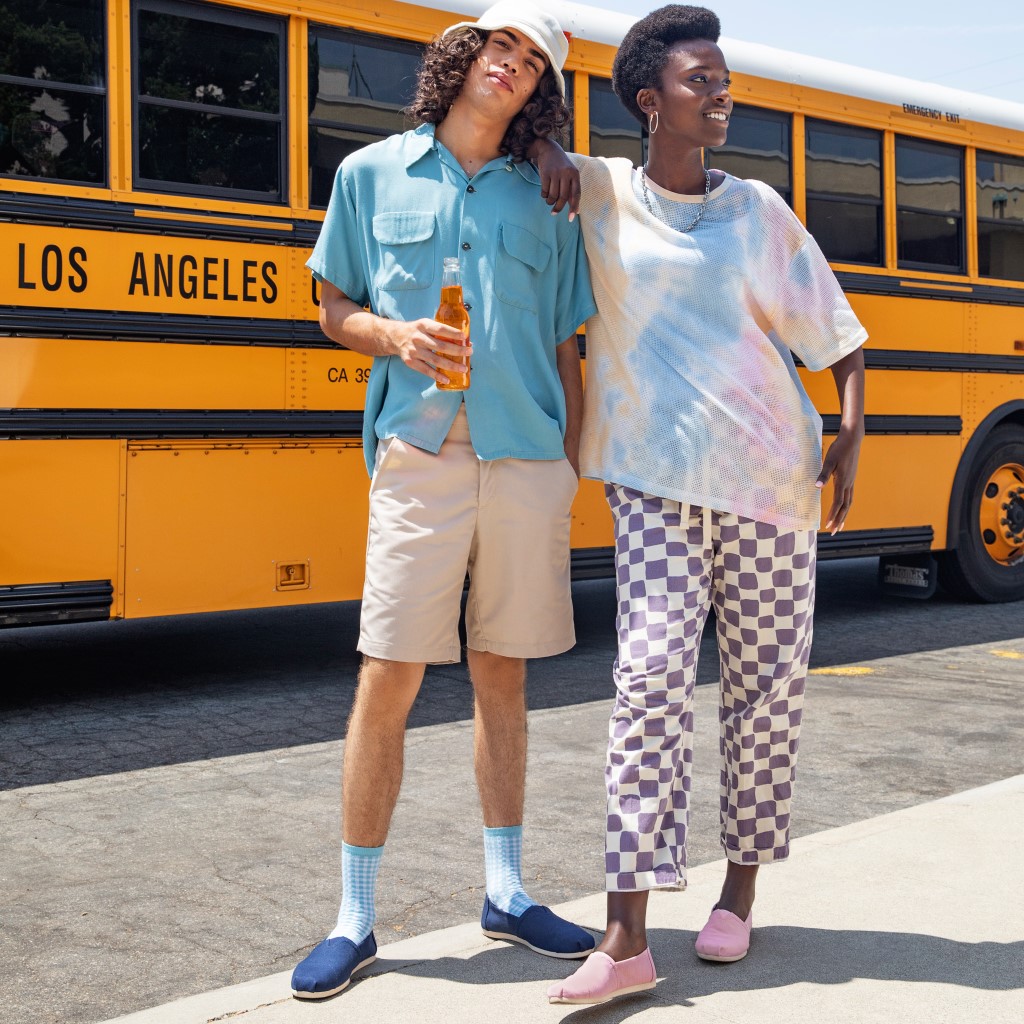 Who Are TOMS Shoes For?
Honestly, TOMS Shoes is such an accessible and fairly-priced casual footwear company that it's hard to say who wouldn't wear these shoes. Since their beginning, they've been making a shoe that will benefit everyone, not only in terms of support but the world as well.
And while their shoes are suited to everyone, TOMS Shoes has decided to branch out and start manufacturing goods beyond shoes, such as eyewear, beanies, socks, blankets, and other accessories.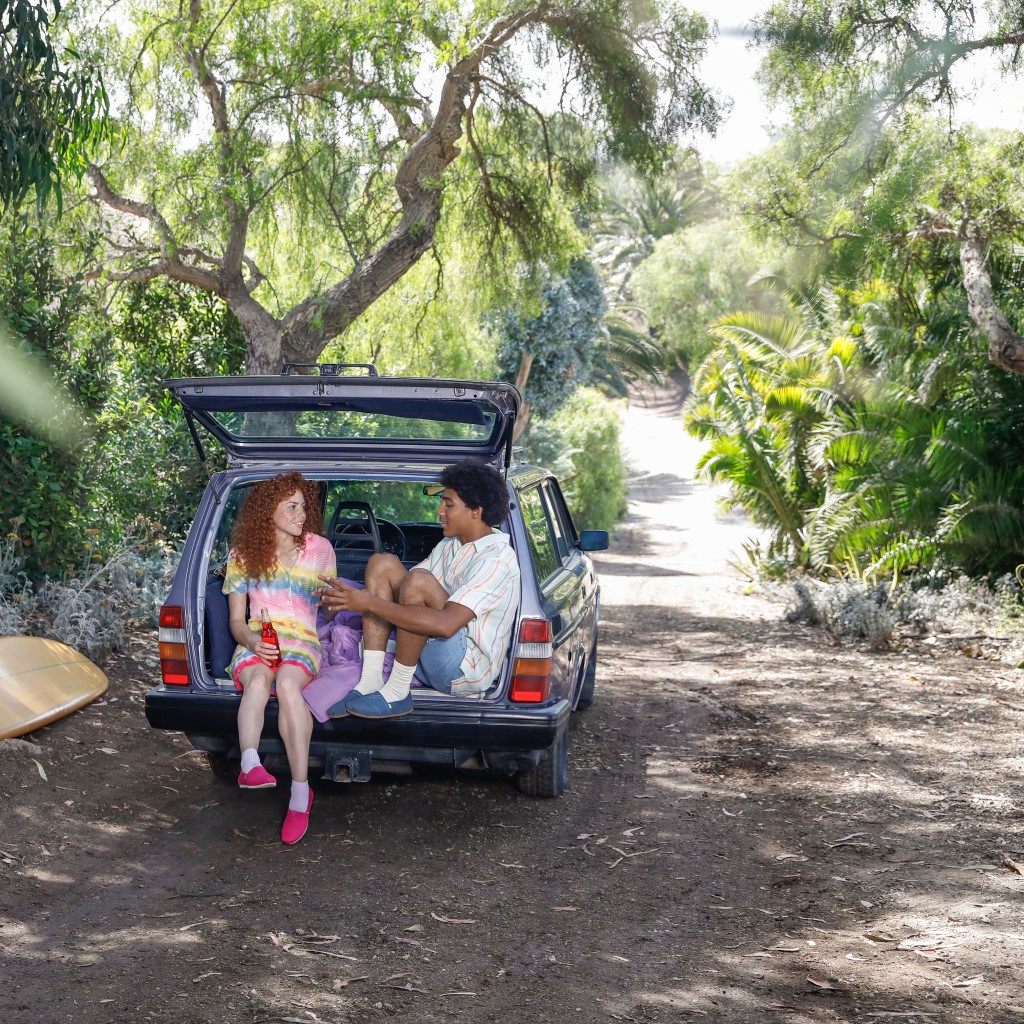 Does TOMS Shoes Really Give A Pair of Shoes Away?
When TOMS Shoes was launched in 2006, their top mission was to sell shoes that allowed them to give a pair away to a child in need as a committed exchange. TOMS' cost of footwear has always reflected that. You can get a similar shoe at a lesser price, but TOMS Shoes were not only quality-crafted but also used partial profits to make donations to the needy.
Up until 2019, TOMS Shoes maintained a "One for One" policy, so, yes! They did give pairs of shoes away to children in developing countries for all the shoes they sold in-store, reaching over 200 countries with their generosity and multiple charity programs.
However, since 2019, TOMS Shoes has changed their model. They now use 1/3 of their profits to change the world in other ways, not just with shoes. TOMS' shareholders felt this would be a bigger way to impact the world. Their efforts include a focus on mental health, gun control, and increasing equal opportunities for all.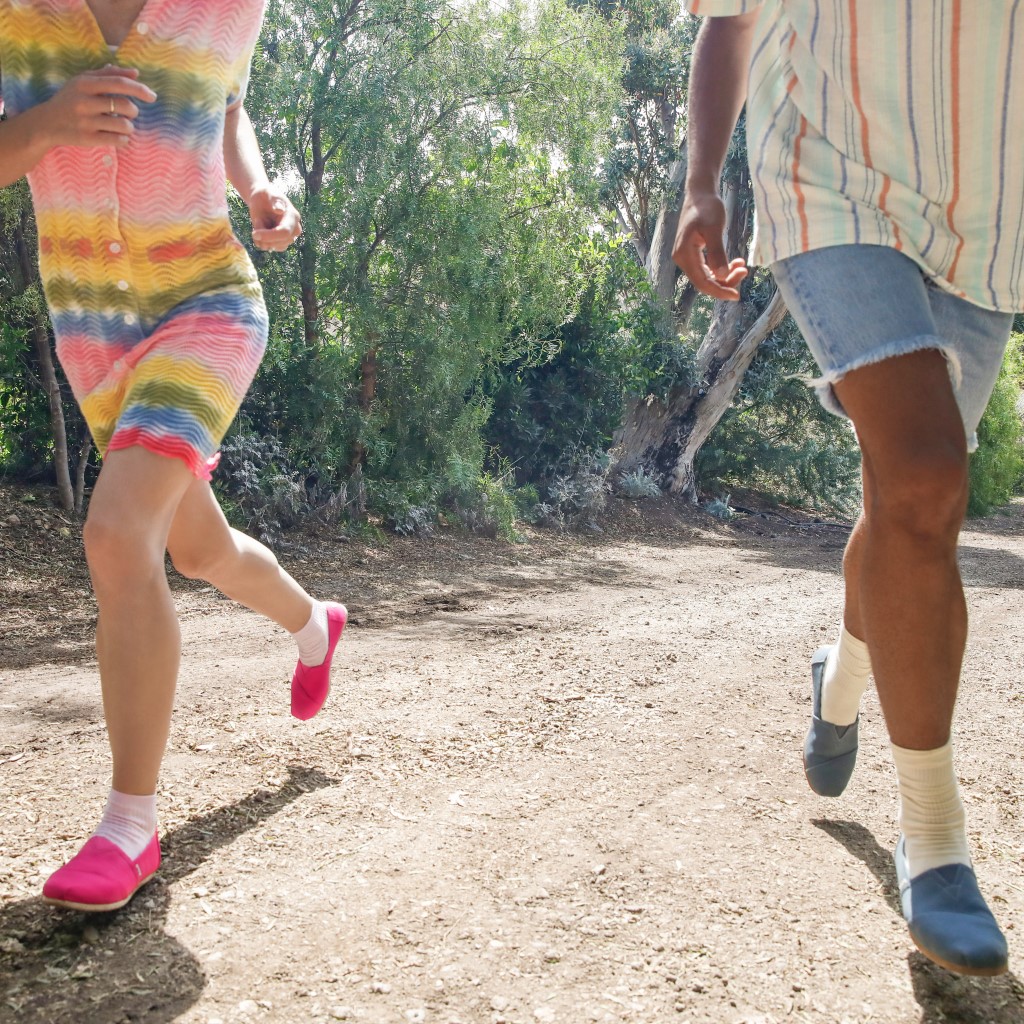 Are TOMS Shoes Worth It?
There's plenty of footwear out there similar to what TOMS Shoes offers in appearance. But it's safe to say that no look-alike competition maintains the same commitment to charity, environmentally friendly practices, or the same ethos that TOMS does. The price might differ but it reflects the company's approach to integrity.
If you're looking for some quality footwear geared towards comfort, simplicity, and good deeds, look no further. With a no-frills approach, TOMS maintain transparency to their customers, something not many brands do today, and it's something they've done since they first launched in 2006 until now.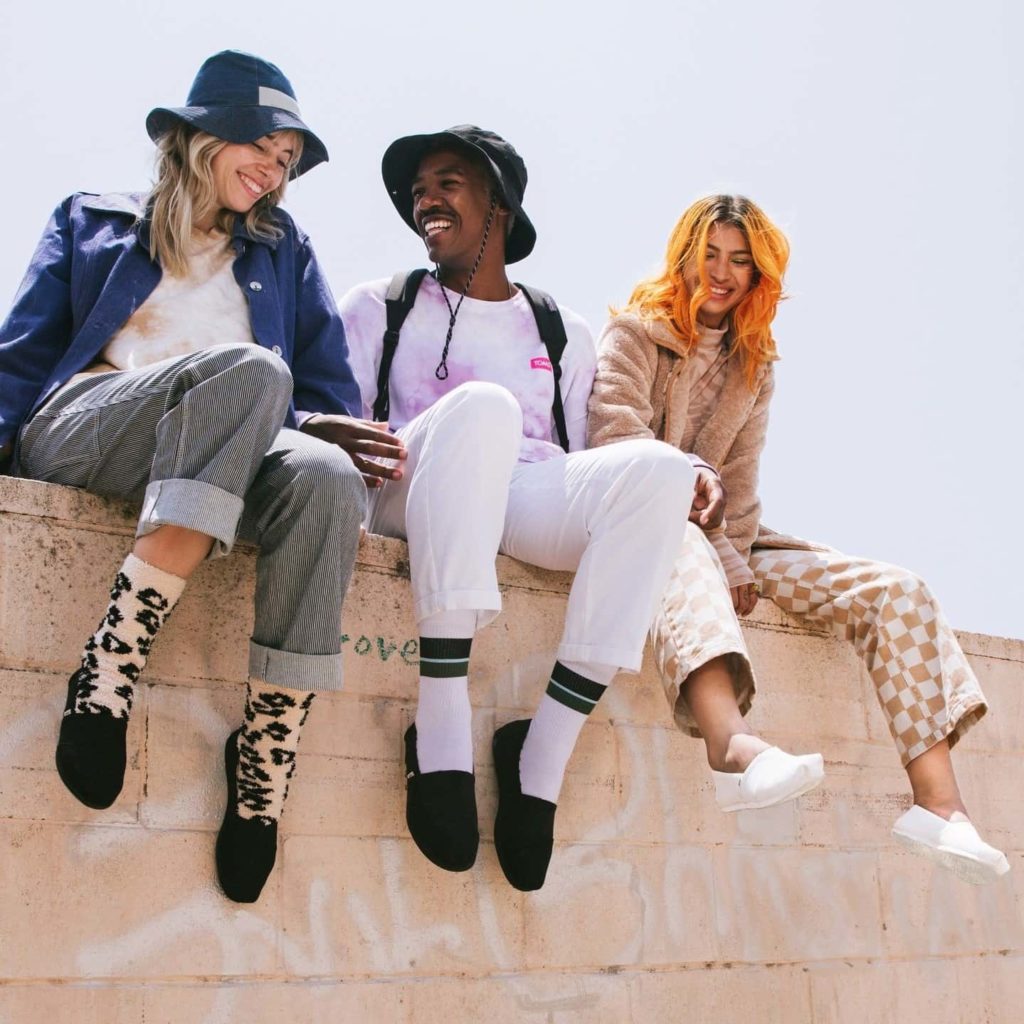 TOMS Shoes Promotions & Discounts
TOMS Shoes offers frequent sales and discounts, including a rewards program, outlined below:
Refer a friend: You and a friend get $20 off
Specific sales section with great deals
Student discount through Student Beans: Get 10% off
Currently, there aren't any specific TOMS promo codes or coupons available, but they have a newsletter you can sign up for that lets you stay in the loop on great deals and discounts.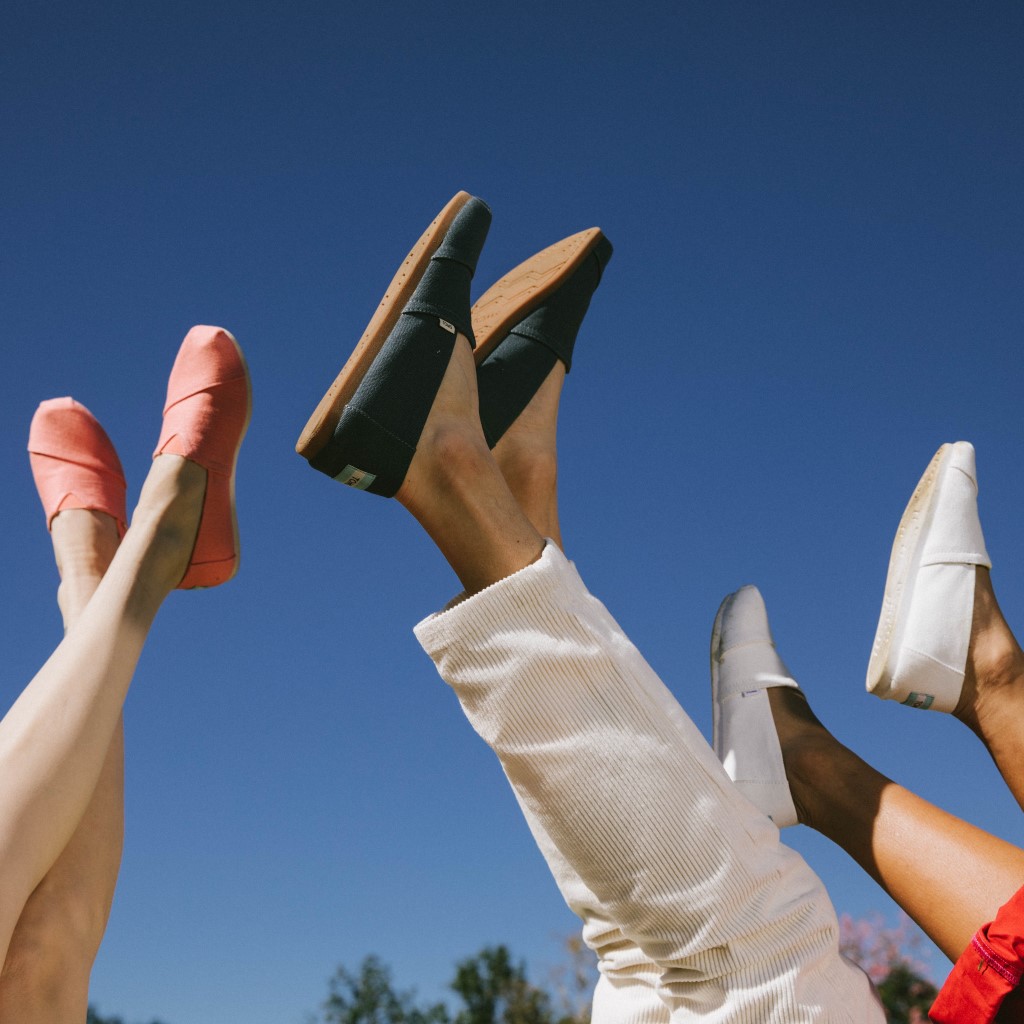 Where to Buy TOMS Shoes
TOMS Shoes are easy to find because they're just so versatile and stylish. Although the biggest portfolio of TOMS shoes can be found on their website, you can also visit the following sites (or stores in person) to get your hands on some TOMS gear: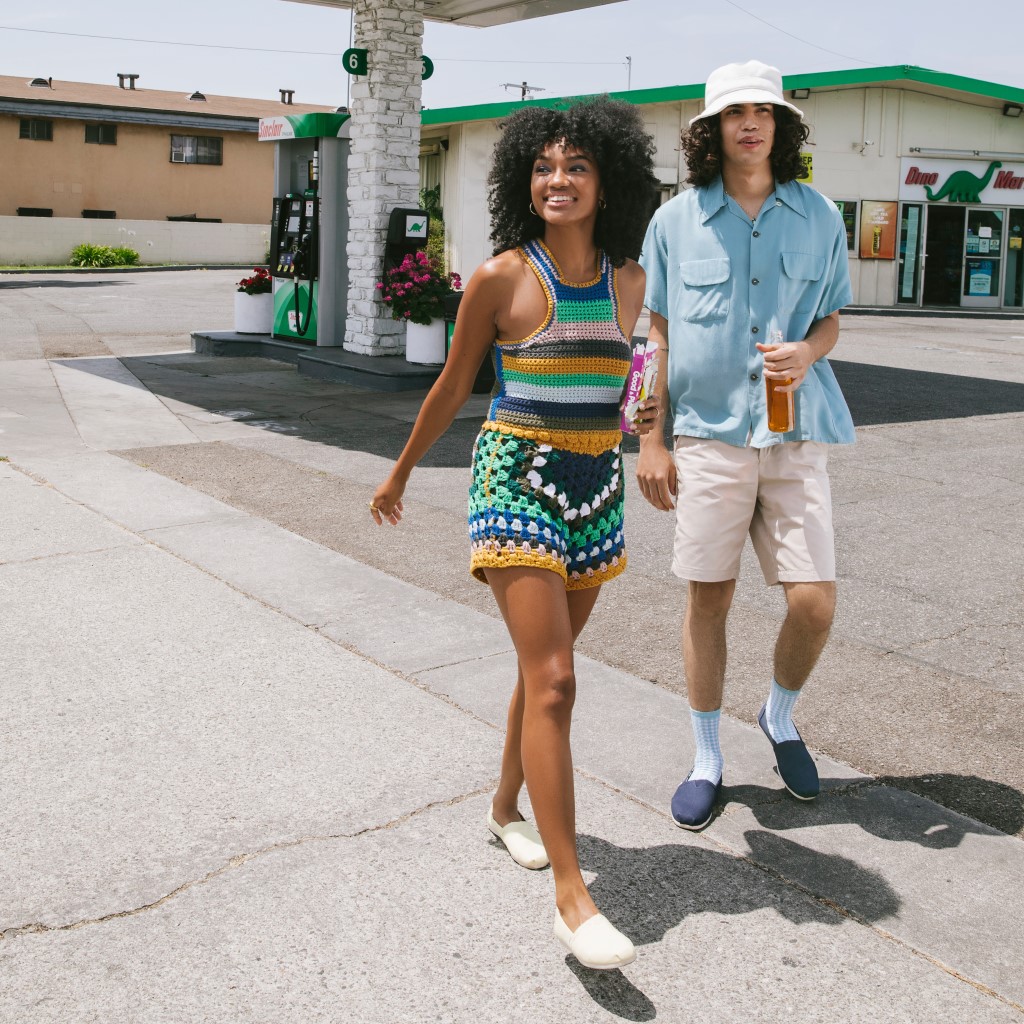 FAQ
Who owns TOMS Shoes?
Originally founded by Blake Mycoskie in 2006, the company was taken over by a trio of previously invested companies, including the Jefferies Financial Group, Nexus Capital Management LP, and Brookfield Asset Management in 2019.
What makes TOMS Shoes so special?
TOMS Shoes was uniquely developed with charity as one of its company pillars. The founder, Blake Mycoskie, was influenced by his time in Argentina, and wanted to make a difference by starting a company that gave back to those in need. TOMS shoes were born with the mission to give a pair of shoes to a child with every pair purchased, creating the "One for One" policy.
Is TOMS Shoes sustainable?
TOMS Shoes is indeed a sustainable company. As they've grown, they've become increasingly more environmentally friendly, using low-impact earth practices and ethically sourced materials. This includes a smaller environmental footprint and green packaging, as well as using sustainable cotton, recycled polyester, and plant dyes to create their products.
Does TOMS Shoes ship internationally?
Currently, TOMS Shoes does not ship to international addresses from its US site. However, they do have individual international websites! Canada, France, Germany, Australia, Greece, the Netherlands, and the UK have their own TOMS platform, so each country can order the company's products in their own currency.
What is TOMS' Shipping Policy?
Since TOMS Shoes has a number of different countries it operates in, and has constant sales and deals, shipping policies vary from place to place. Depending on the amount of items in your cart as well as where you live, the shipping costs will be different. Right now TOMS offers free shipping to the US on orders over $74 and free shipping to Canada on orders over $79.
We know you want to get your shoes as soon as possible, so once your order is processed, the company estimates it may take up to 3 business days to arrive.
What is TOMS' Return Policy?
If you're unhappy with your TOMS Shoes, don't worry. You have a 30-day window from your purchase date to return the item(s), unworn and unused, of course. Plus, if you live within the continental US, returns are free.
To start a return, you'll need to do the following:
Head to their Returns Portal.
Check out the instructions they've laid out so you can print off your return shipping label. If you live outside of the continental US, you'll need to pay for your own shipping.
Put the return form into your packaged shoes and drop it off at the authorized carrier.
After the company has received your return, it will take up to 10 business days for them to refund you.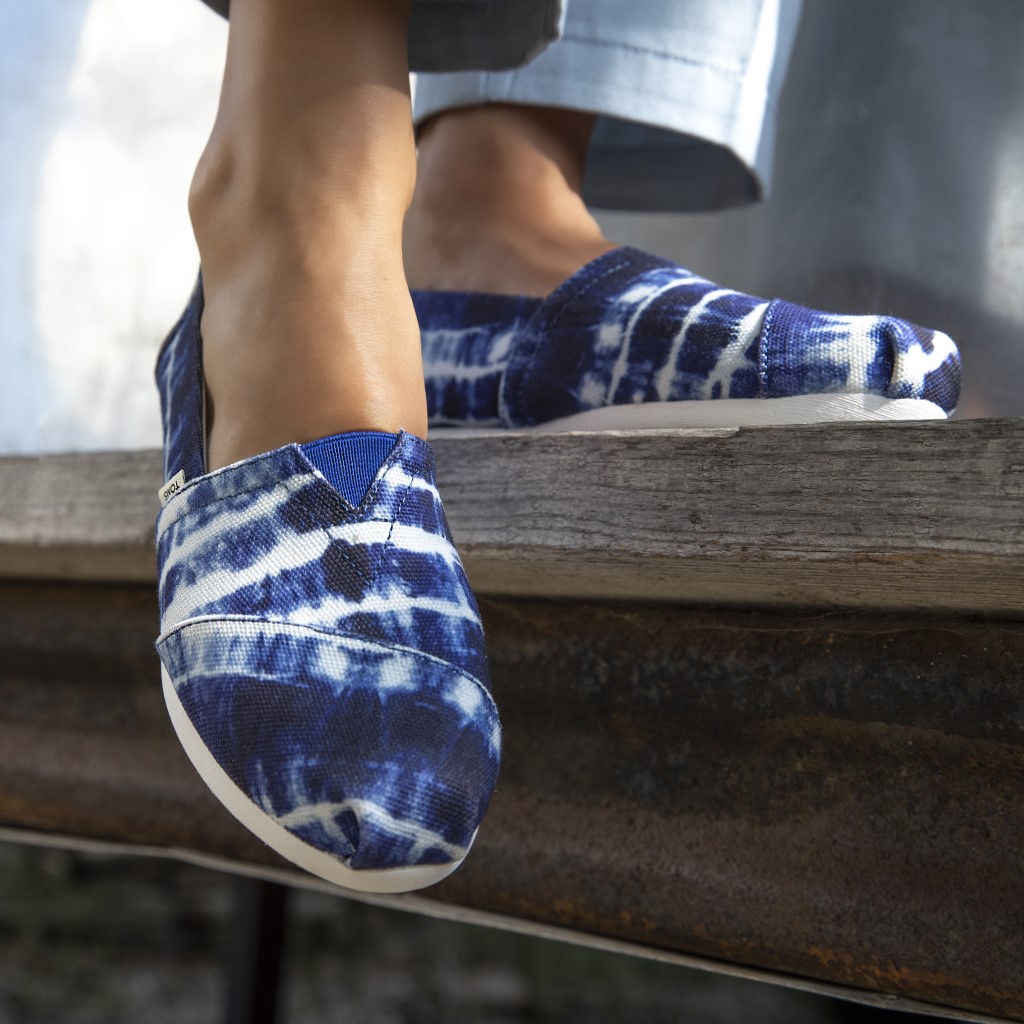 How to Contact TOMS Shoes
If you still have some burning questions this TOMS Shoes review didn't answer, you can reach out to the brand in the following ways:
Phone: 1-800-975-8667
Live chat
Their customer service time is available to help you out from Monday to Friday, between 8 am to 5 pm PST.