** This post contains affiliate links, meaning we earn a small commission if items are purchased, it helps us to support the maintenance of the website.
About Origins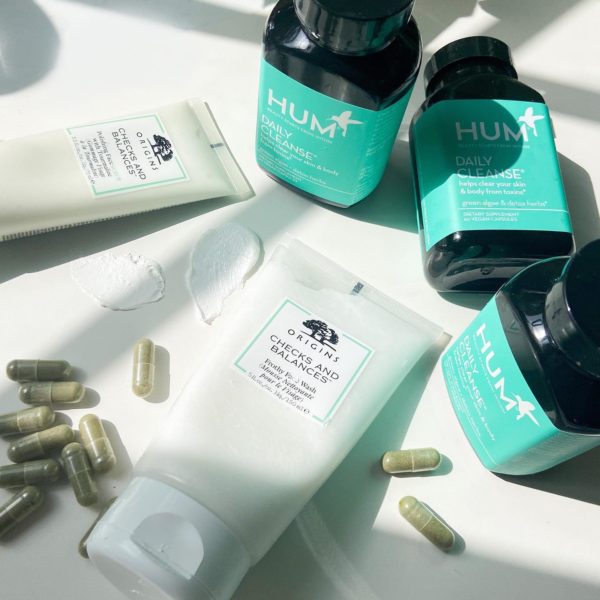 Origins is a clean skincare and cosmetics brand founded on the belief that "outer beauty is a reflection of our inner well-being." it is known for its meticulously researched and clinically proven plant-based formulas, and emphasizes sustainability and environmental awareness in all aspects of its business.
The brand has been featured in such media outlets as cosmopolitan, allure, fast company, and forbes, and it has a strong following of 569k on instagram. We can also dish that major celebs such as britney spears and khloé kardashian swear by these products' cleansing and detoxifying effects—and if you can't trust celebrities, who can you trust?
Looking for natural skincare solutions with a squishy, feel-good tree-hugging philosophy? This could be your match made in heaven, but just to make sure, this origins review will give you an in-depth look at the brand, its bestselling products, customer reviews, and more to help you decide if origins skin care products are worth your hard-earned dollars.
Overview of Origins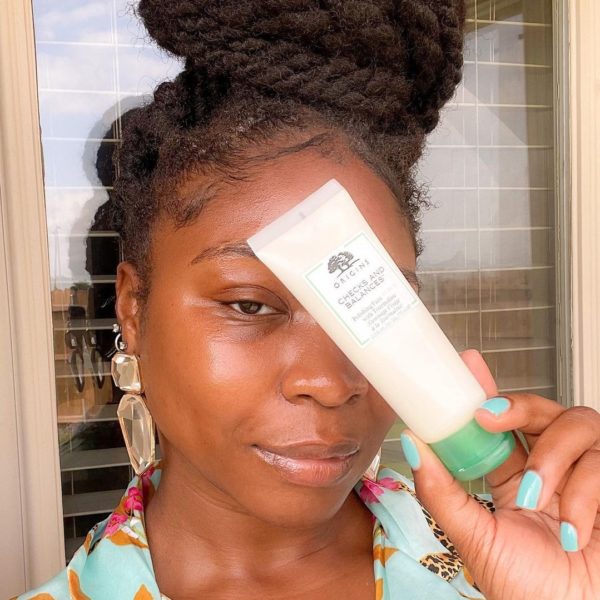 Origins may have a new-age perspective, but its own origins are found in one of the oldest and most respected names in the skincare game. It was founded in 1990 by leonard lauder, son of beauty icon estée lauder, and was the first brand launched by the lauder company as it began transforming into an enormous, multidivisional conglomerate.
Debuting with the clear improvement active charcoal mask, origins quickly established itself as the most prominent natural skincare brand on market, blazing the trail for the swing toward clean beauty in the 2000s. It has continued to improve its formulas and increase their percentage of clean, organic ingredients, and has dedicated itself to sustainability efforts.
Over the past three decades, the new york-based brand has grown its product line exponentially. Origins now offers several collections and hundreds of individual products that are sold both online and in over 1,400 store locations worldwide. Also, origins makeup became available again in 2018 when the brand got back into cosmetics after a three-year hiatus.
So that's the story on the company, but what's the story on its products? This origins review will dig into the details of some of the bestselling individual items below, but let's kick things off with some of the most notable highlights of this brand.
Highlights
Wide variety of clean, naturally based skincare products
Committed to ethical manufacturing and sustainability in all aspects
Transparent about ingredients
Website offers helpful skincare tips and virtual consultations
Subscription service available
Instalment payment plans available via afterpay for $35+ orders
Free standard shipping on orders of $35+
Free returns on all orders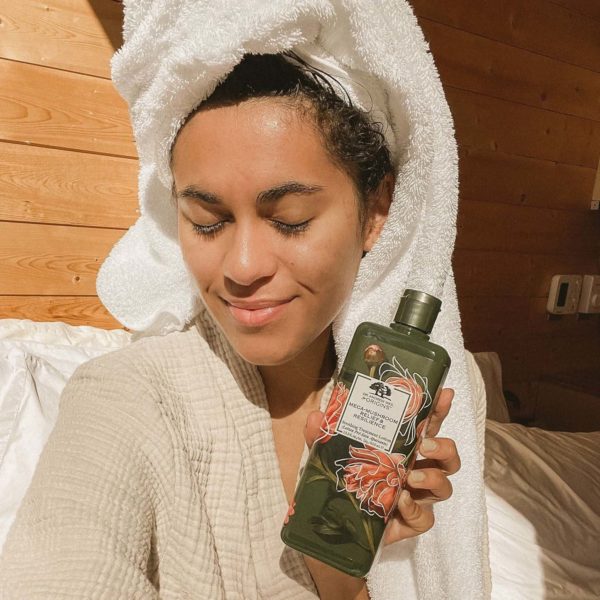 Looking to get rid of redness and irritation, reduce dryness, or plump out fine lines and wrinkles? There are a range of origins serums, moisturizers, cleansers, lotions, masks, and lip and eye care treatments to address virtually any skin problem. Stick with this origins review as we spotlight some of the brand's top clinically proven products.
Origins Skin Care Review
As this origins review noted above, the brand offers literally hundreds of products for face, body, eyes, and lips—not to mention a whole line of origins cosmetics! So we've taken the liberty of pulling out five of the brand's top sellers to give you an idea of the kind of quality you can expect from this company.
Note that our origins review focuses mostly on the face with the featured products below, but the brand also has a wide selection of bath and body items, such as the signature origins ginger souffle body cream and ginger gloss body oil. Go to the "bath & body" section of the brand website to peruse what's on offer in this category.
Origins Ginzing Oil-Free Energy-Boosting Gel Moisturizer Review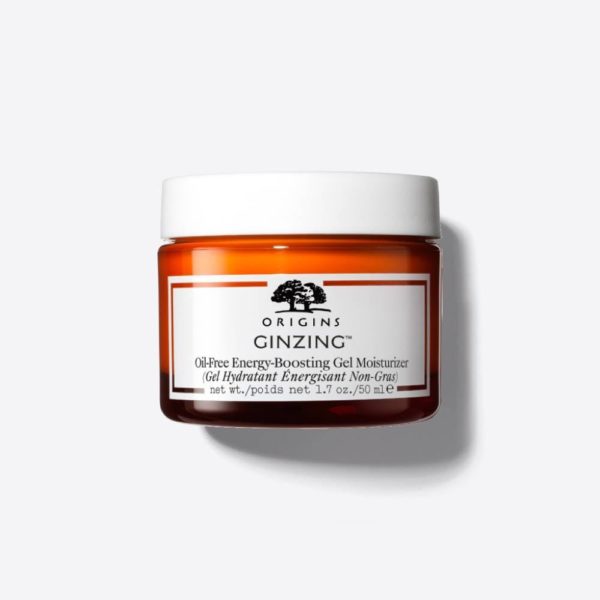 The ginzing oil-free energy-boosting gel moisturizer (try saying that one five times fast) does for your skin what your afternoon cup of coffee does for your brain—with the added perk that it won't make you crash. This caffeine-based, 100% vegan origins moisturizer delivers 72 hours of hydration to brighten your skin and give you that fresh, wide-awake look.
In addition to precious, precious coffee, this cream is formulated with such energizing ingredients as ginseng and essential oils from citrus and spearmint, as well as hydration-retaining hyaluronic acid. Apply a small amount morning and night for optimal results. The ginzing oil-free energy-boosting gel moisturizer is $32.
Origins Overnight Hydrating Mask With Avocado & Glacier Water Review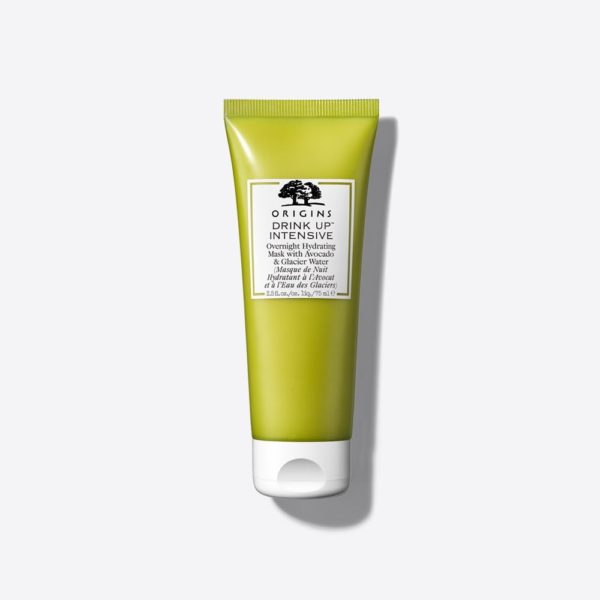 Get ready for another mouthful of a name [deep breath]—the drink up intensive overnight hydrating mask with avocado & glacier water [phew!] provides 72 hours of hydration to parched skin with its creamy, dreamy mixture of refreshing glacier water, nourishing avocado, apricot, moisture-attracting sugar cane and moisture-preserving hyaluronic acid.
This guilt-free origins overnight mask is one of the brand's 100% vegan products, so no need to shed tears for all creatures great and small as you slather it on. Use twice a week or as much as you deem necessary—and don't forget that you can apply this to dry, chapped hands as well as your face!
Fight dryness while you doze with the origins drink up intensive overnight mask (we shortened it a little for you this time) for $28.
Origins Checks and Balances Frothy Face Wash Review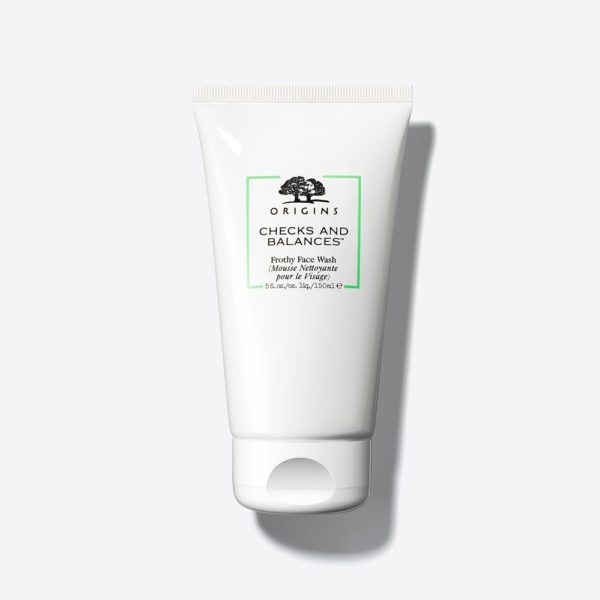 Keep your skin on the straight and narrow with the origins checks and balances frothy face wash. Made from refreshing and rejuvenating spearmint essential oil and detoxifying tourmaline, this frothing cleanser will rinse away excess oil, makeup, and other impurities (including the cheeto dust from last night's movie marathon).
Like all of the brand's products, this origins face wash is made without parabens, phthalates, petrolatum, paraffin, or many of the other nasty "p-" things you don't want anywhere near your skin (as well as ones that start with other letters). It's super-gentle, so feel free to use it daily. Formulated for all skin types the checks and balances face wash retails for $25.
Origins Ginzing Refreshing Eye Cream To Brighten And Depuff Review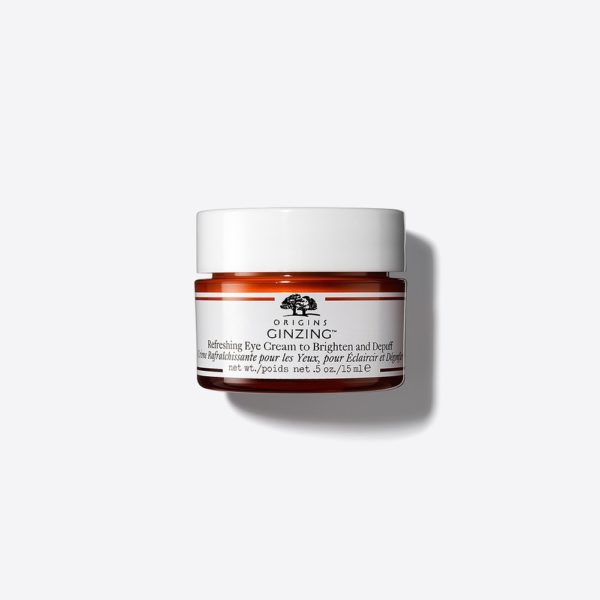 One of the big winners in the 2019 allure readers' choice awards, the origins ginzing eye cream (hailing from the same family as the moisturizer above) uses caffeine, ginseng, and hyaluronic acid to refresh and revitalize the skin around your eyes. Use this in the morning to create a refreshed base for your eye makeup, or just let those peepers shine on their own.
The best thing is that the vegan, gluten-free formula is gentle enough to use more than once a day, in case the daily grind starts getting to you in the form of dark circles.
Origins Clear Improvement Active Charcoal Mask To Clear Pores Review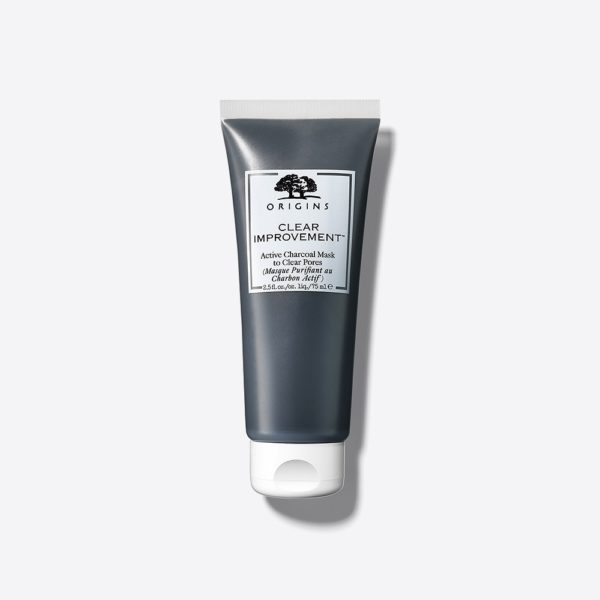 For years, charcoal has been a staple in beauty regimens due to its powerful cleansing and detoxifying properties. The clear improvement active charcoal mask to clear pores does… well, just what the name says. When applied to freshly cleansed skin, the powdered bamboo charcoal pulls pollution out of your pores, leaving your face purified and refreshed.
Is Origins a Clean Brand?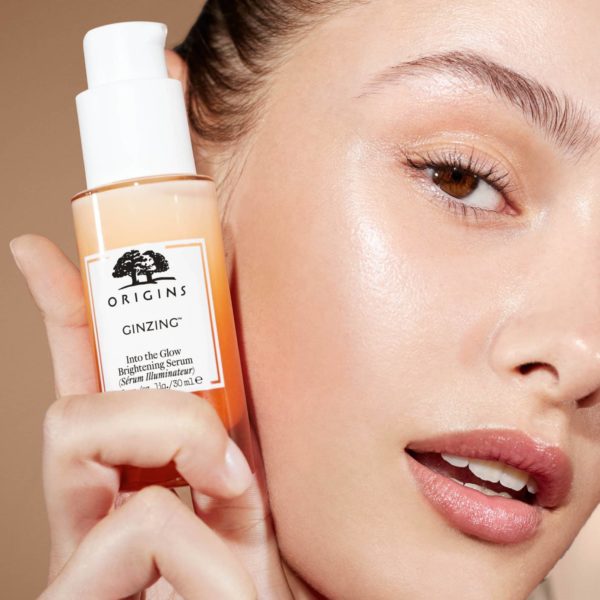 As this origins review detailed above, the brand prides itself on using as many natural ingredients as possible in its products. But as the asterisk on the word "clean" on the "about us" page of the brand's website indicates, that claim should be taken with a grain of (all-natural) salt.
Origins does not claim to not use synthetic ingredients in its products, and the easily accessible ingredient lists for every product shows a certain commitment to transparency.
So to answer the immediate question, this origins review has to conclude that, no, origins is not really a clean brand. As the company does make its ingredient lists available, though, we advise you to consult these carefully, and it doesn't hurt to ask a medical professional (or the company itself) about what the possible effects of these ingredients could be.
Who Is Origins For?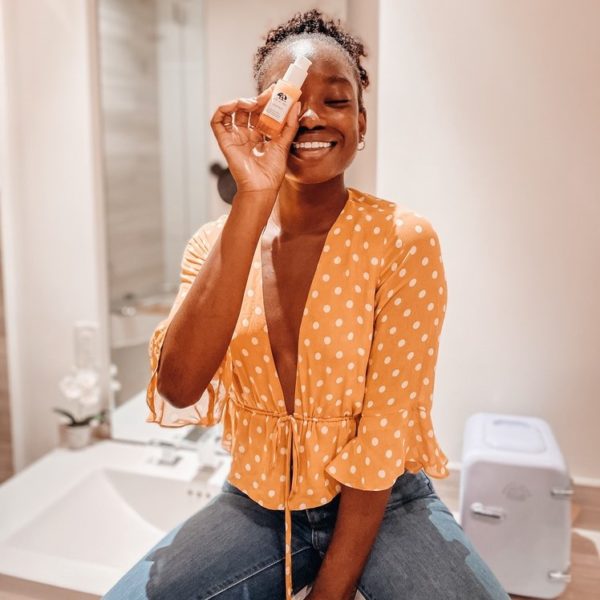 Origins displays its customer orientation by breaking up its expansive product line in a number of different ways—by product category (moisturizers, serums, lip care, eye care, etc.), by specific skin concerns (acne and oil control, redness and sensitivity, dryness, etc.), and by collection.
The brand website also helpfully includes a line on every product page that details the skin types that the product is ideal for (normal, oily, dry, combination, etc.). This makes it easier to determine which products you could potentially gain the most benefit from.
That said, when starting a new skincare regimen it's always best to consult a dermatologist or healthcare professional to determine whether any of the products' ingredients could activate allergies or cause other adverse reactions.
Comparison: Origins vs. Gleamin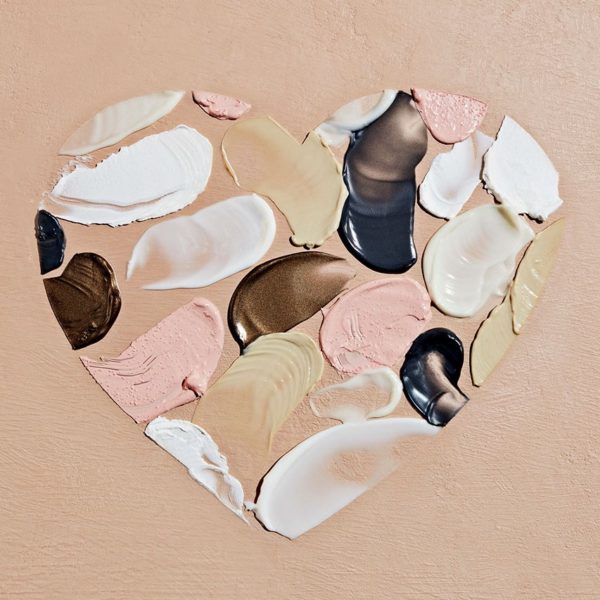 Given the explosion in clean (or "clean"), naturally based skincare over the last years, this origins review thought it would be instructive to stack up our spotlighted brand against another one in the same field. We chose gleamin, which creates superfood-fuelled skincare essentials and presents itself as a voice for "diversity, authenticity and transparency."
The primary differences between the two brands are history and size. Origins has existed for more than 30 years, and as it is a division of estée lauder, it creates hundreds of products that are available around the world. By contrast, gleamin was founded in 2019, its sole point of sale is the brand website, and at present it only offers a single product, the vitamin c clay mask.
So in terms of product line and choice, origins has gleamin beat by miles. Where gleamin has an edge, though, is in the area of ethical manufacturing. As a small company with a smaller customer reach and manufacturing base than origins, gleamin is far more capable of holding true to its principles of sustainability and all-natural ingredients.
The company also runs an informative blog where it provides tips about how to determine if a brand truly is "cruelty-free" and vegan, which adds even greater credence to its claim of transparency. You might be
Origins Reviews: What Do Customers Think?
Time for this origins review to find out what customers really have to say about the brand and its products. Luckily for us, as the brand is so widely available it wasn't hard to get a broad sampling of buyer feedback.
On the website, the ginzing moisturizer scores 4/5 stars based on 809 reviews. Customers of all skin types said that this product worked for them exactly as it said it would.
"i have an oily t-zone with very dry cheeks," reads one five-star review. "this moisturizer hydrates my skin and keeps the oil under control. I already drink coffee everyday, so i thought why not give my skin the same love. I can definitely see a difference in my skin when i use it."
"i have combination skin and i'm usually never without a pimple or two or three. But, my skin has been so good since i've been using this moisturizer," said another satisfied customer. "it's super light-weight which is awesome if you tend to get oily, yet moisturizing enough for my 'normal' areas like my cheeks…. It smells wonderful as well – if you like citrusy scents!"
Over at sephora, the ginzing refreshing eye cream also scores 4/5 stars from nearly 4,400 reviews. "i've been using this eye cream for several years and really like it. I like that it has a bit of shimmer to it, so i feel like i instantly look more refreshed when i put it on. I feel like it has helped keep me from getting more wrinkles," one five-star reviewer attested.
But in the opinion of another buyer, that shimmer was all sizzle and no steak: "brightens but does not depuff," this skeptical reviewer wrote. "gives the illusion of brightening due to the glitter-like texture. Peels like crazy. If you have dry under eyes, stay away!! Does not work well under makeup."
So take that under advisement, but also note that the overwhelming majority of reviews for this product are highly positive. That's democracy, folks.
But never let it be said that this origins review is not thorough: we sought out the other side of the story at trustpilot, where the brand is rated a dismal 1.8/5 stars from 68 reviews. Most of the complaints here, though, have to do with customer service rather than specific products.
So generally, the products get a "yay" while there are some concentrated voices saying "nay" to the brand's customer service. Keep in mind though that that trustpilot customer sampling is pretty darn small—this seems to be one of the frequent occasions where sites like this and the better business bureau become magnets for those with an ax to grind against a brand.
Is Origins Worth It?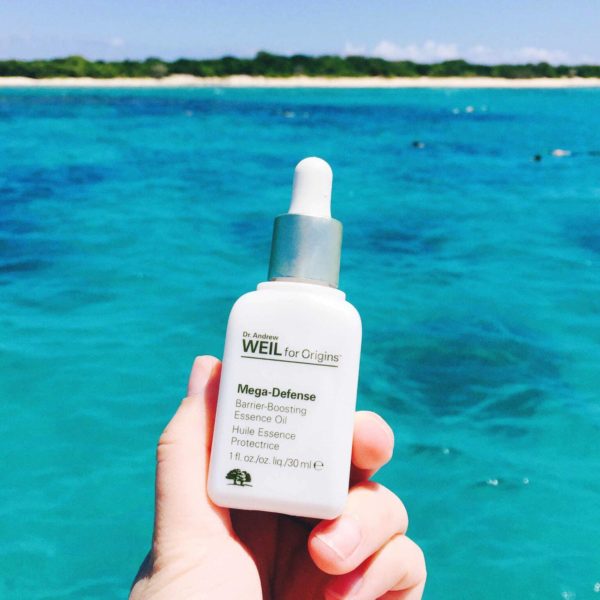 After weighing everything up, this origins review must conclude that this brand is worth checking out. The skincare line carries a variety of clean, researched products for a number of concerns, and there is a healthy amount of ingredient transparency.
Plus, those who are new to the skincare scene can use origins' virtual consultations and peruse some helpful tips on the website. Stay tuned to learn more about ways to save money while shopping!
Origins Promotions & Discounts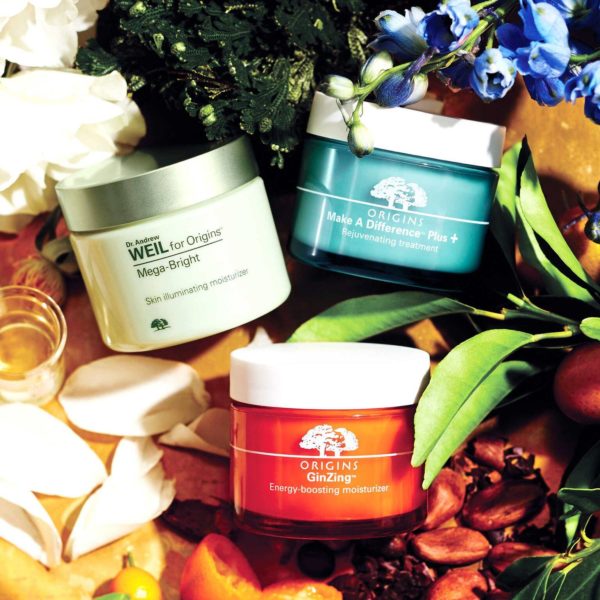 You can easily find all current promotions and discounts on the brand website under the 'offers' link in the top navigation bar. At the time of writing of this origins review, you can get a free "glow-boosting kit" (which includes the checks and balances cleanser and ginzing moisturizer) with any purchase of $55 or more.
Where to Buy Origins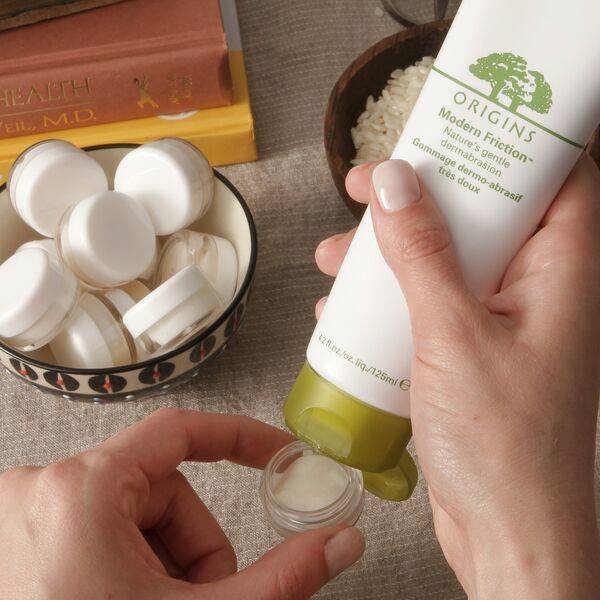 You can easily find all current promotions and discounts on the brand website under the 'offers' link in the top navigation bar. At the time of writing of this origins review, you can get a free "glow-boosting kit" (which includes the checks and balances cleanser and ginzing moisturizer) with any purchase of $55 or more.Origins skincare is available directly from origins.Com or at any one of the more than 1,400 origins locations. You can use the "find a store" tool on the brand website to see if there's a brick-and-mortar setup near you.
You can also purchase these products from such retailers as:
Walmart
Ulta
Sephora
Amazon
Hudson's bay
FAQ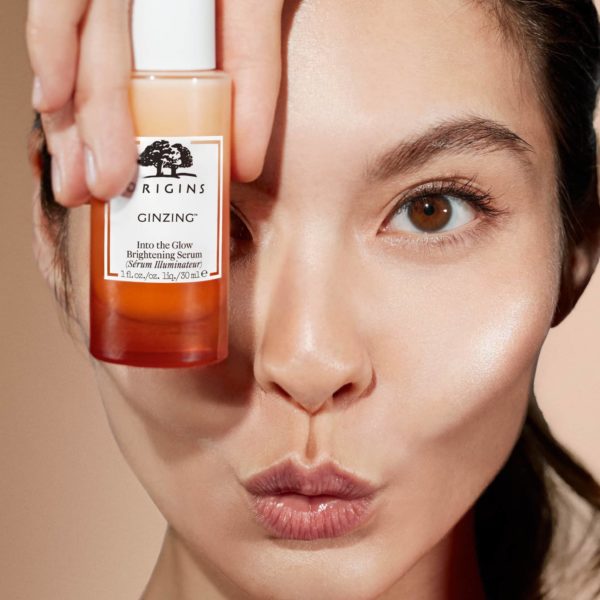 What company owns Origins? 
Origins was the first original brand of the beauty megacorporation the estée lauder companies. The parent company has also launched or acquired numerous other brands, including mac cosmetics, clinique, and aveda.
Where is Origins made? 
It is unclear from either the brand website where specifically origins products are manufactured. A wider search centered on estée lauder itself found that the brand maintains manufacturing facilities in the us, canada, belgium, the uk, and switzerland, each of which focuses on turning out specific products for the parent company's various sub-brands.
Is Origins vegan and cruelty-free?
Origins claims that its products are 100% vegetarian, but not completely vegan. As to being cruelty-free, origins (like its parent company) sells its products in some countries (e.G., china) where animal testing is mandatory. The brand does claim that it is doing everything it can to stop this practice.
What is Origins' Shipping Policy?
Origins ships throughout the world, and maintains separate websites for different regions. For the us and canada, standard shipping (3-5 business days) is free for orders of $35 and above. There is no indication of the cost of shipping for orders below that amount, but we assume that it will be calculated based on location.
In terms of expedited shipping options, 2nd day shipping (2 business days) is $10-$15, while overnight (1 business day) is $15-$20—exact charges will be calculated at checkout based on order total.
What is Origins' Return Policy?
If you are unsatisfied with your purchase, you can return the unused portions of your origins product at any time for free. Just follow these steps:
Message the customer service team for return shipping instructions and shipping address
Print the return label from the email sent to you by customer service
Carefully pack the items and affix the return label to the outside of the box
Drop the package off at your nearest ups location