** This post contains affiliate links, meaning we earn a small commission if items are purchased, it helps us to support the maintenance of the website.
Western Union offers 550,000 locations in over 200 countries and territories to safely send and receive money. Unlike many providers, Western Union offers both domestic and international transfers; the ability to fund a transfer with cash or receive cash funds quickly overseas is its specialty.
But Western Union has a complicated pricing structure and the company has fallen short in the past in protecting consumers. It acknowledged its misconduct and agreed to pay $586 million in a settlement in 2017 with the Department of Justice and other government agencies for failing to prevent wire fraud on its platform. With this resolution, Western Union said it was committed to protecting clients by enhancing its compliance programs to prevent fraudulent activity.
To use its service, you must register with Western Union and take several steps to validate your identity. The information you provide online is encrypted in order to prevent fraudulent activity.
This overview of Western Union is for U.S.-based audiences sending money within the U.S. and abroad only.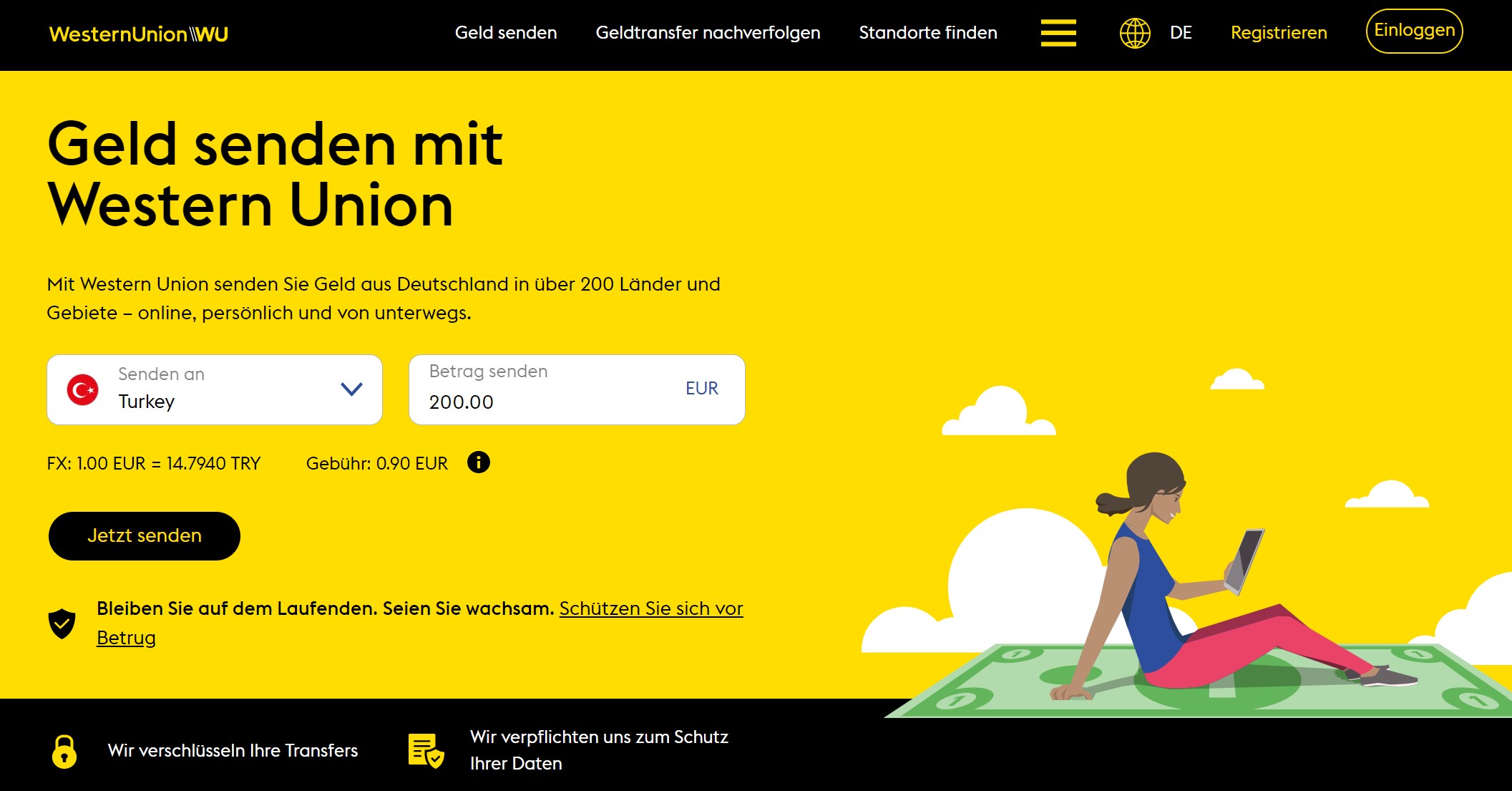 Best for:
People who need to send or receive physical cash.
People sending to places not widely covered by other providers, such as prisons and U.S. military bases overseas.
Pros
Fast transfers are available. Cash- and debit card-funded transfers can arrive within minutes to destinations in the U.S. and abroad. The recipient would pick up the cash at a physical location, such as a supermarket or bank.
You can fund a transfer with cash. This isn't an option for most nonbank money transfer providers.
Cons
Not the cheapest. Depending on the destination, you can find cheaper transfers both in terms of fees and rates. For example, sending $500 to Mexico online funding with a bank account and delivering to a recipient's bank account costs a $2 fee while the same transfer scenario to the United Kingdom has a fee of about $12. To send money to developing countries, compare costs with Remitly and WorldRemit. For developed countries, look at what Wise (formerly known as TransferWise) and OFX offer.
Difficult to compare costs because the fee and exchange rate can vary significantly by how you pay, how your recipient receives money and other factors.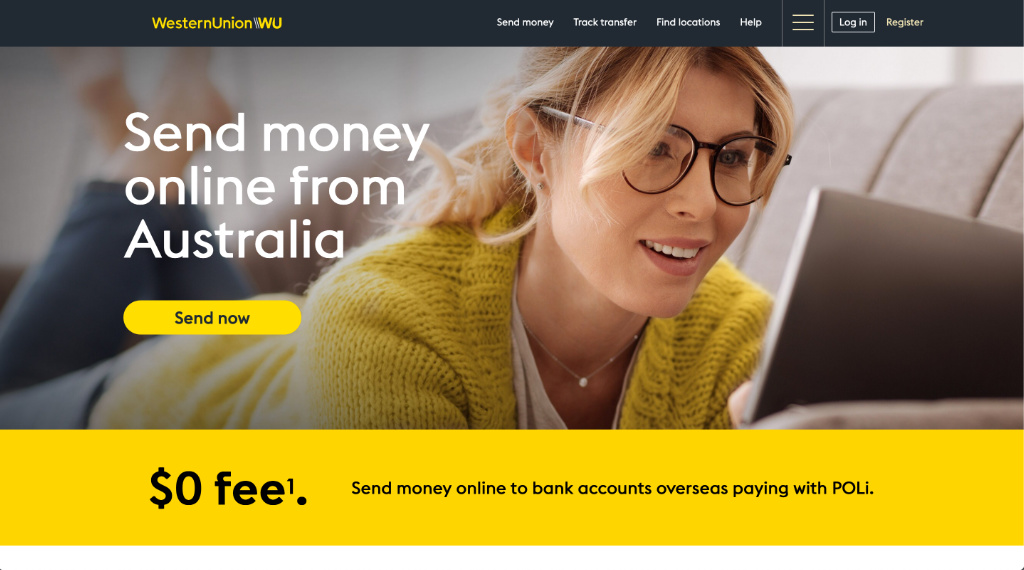 Western Union transfer methods and options
Fees and exchange rates vary by which combination of these options you pick, and by country.
Sending channels: Website, mobile app, by phone and in person at U.S locations.
Payment options: U.S. bank accounts; Visa, Mastercard and Discover credit and debit cards; and cash at in-person locations only.
Delivery options: Bank deposits into a bank account and cash for pickup at a location such as a retail store or bank.
Per-transfer limits: Varies on many factors, including destination country, your transfer history, the delivery speed you choose, your payment method, and agent location limits.

General advice for international money transfers
1. Compare transfer costs across multiple providers. There are two types of costs: upfront fee and exchange rate markup. Find the provider that has the cheapest combination of a low fee amount and the best exchange rate you can get. Usually, online nonbank providers offer cheaper transfers than banks.
Wait, what's the exchange rate markup?
To understand the exchange rate markup, you first have to understand the midmarket rate. The mid-market rate also called the interbank rate or interbank exchange rate, is the exchange rate that big banks use to swap currencies among one another. Most providers use an exchange rate markup: They give customers an exchange rate that's the mid-market rate plus an additional percentage, or markup, to make a profit on the transfer.
Example: If the mid-market rate for U.S. dollars to Mexican pesos is 20 pesos per dollar, then a 2% markup means the provider is giving you 19.6 pesos per dollar. For a $500 transfer, that's the difference between 10,000 pesos from the midmarket rate and 9,800 pesos from the rate with the markup. The higher the markup, the less your recipient gets in their currency.
2. Know how exchange rates work (and how to find the best). An exchange rate is the price of one currency in relation to another currency. For example, if you want to convert U.S. dollars to euros, you would check what one U.S. dollar is worth in euros. Most transfer providers won't give you the exchange rate you'd find on a currency exchange platform at sites such as Bloomberg.com or Reuters.com, but a currency platform can be a helpful starting point to know what the best rate looks like this minute. When you check the exchange rate for an international transfer with services like Western Union, focus on the foreign currency amount. The higher it is, the more money your recipient receives.
3. Avoid paying with a credit card. It's an option for some providers, but there might be a higher upfront fee and your credit card issuer may tack on costs such as interest and cash advance fees. If you need money delivered quickly, use a debit card instead. A transfer paid by a bank account directly tends to be a much slower transfer.