** This post contains affiliate links, meaning we earn a small commission if items are purchased, it helps us to support the maintenance of the website.
Toms Shoes Review
Toms shoes are one of the latest in a long list of the best on the market. Inspired by the sight of children without shoes on a trip to Argentina, the founder created the company in 2006. Although the company has its headquarters in the United States, it has global dealers and websites specific to countries.
Toms focuses on a delicate balance of style and comfort, making their shoes some of the most sought-after by many. Toms are quite trendy and reasonably priced, so almost anyone can wear them. Until 2019, Toms gave out a shoe to a less privileged child for every shoe they sold. After 2019 when the company had new owners, the policy changed to giving out a third of their profits. This policy means you enjoy premium shoes when you buy a Toms and have a hand in changing the world.
Besides making quality shoes and giving to charity, Toms offer many friendly policies. For example, the brand offers free shipping in the United States and Canada. In addition, they offer free returns (the continental US only), AfterPay and Klarna payment plans, and student discounts.
Popular Styles
Toms have several shoe styles, including some classic designs that have stayed trendy for a long time. Below are five of the most popular Toms shoe styles for men and women.
1. Toms Alpargata Heritage Canvas Shoes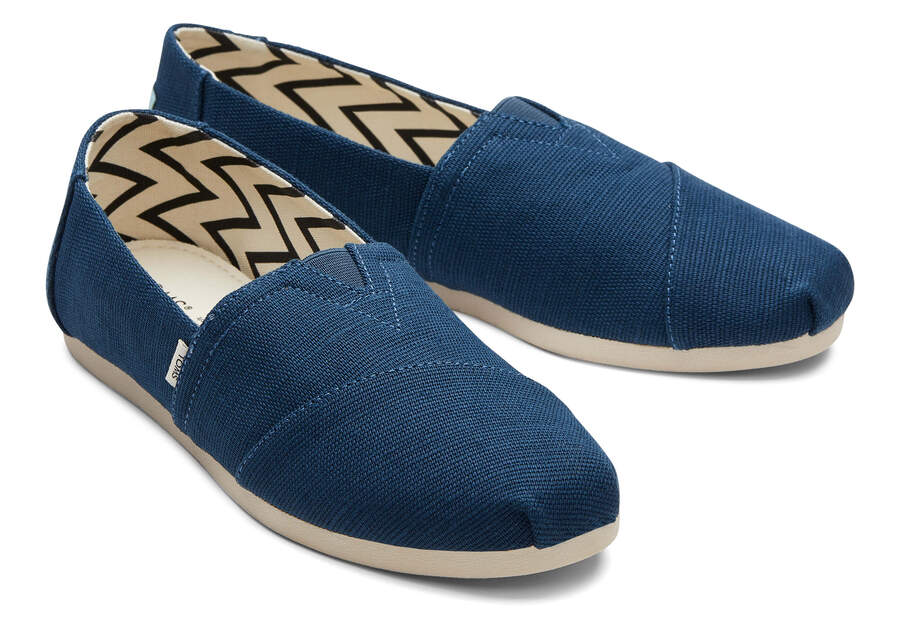 These canvas shoes are the pair that kicked off the brand, and they fit well with almost any casual outfit. The soles use a flexible recycled material, and the insides have a soft padding, making them comfy. Furthermore, the classic pair has a stylish canvas design and comes in several unique colors. The canvas shoes are unisex, and many famous people have several in their wardrobes.
2. Toms Baja Slip-On
Nothing says simple like one of Toms' originals, with its canvas body and thick rubber soles. The sneakers have a classic slip-on design with elastic edges that make them easy to put on or off. A unique thing about the shoes is that they are vegan, using only organic materials.
3. TRVL Lite Sneakers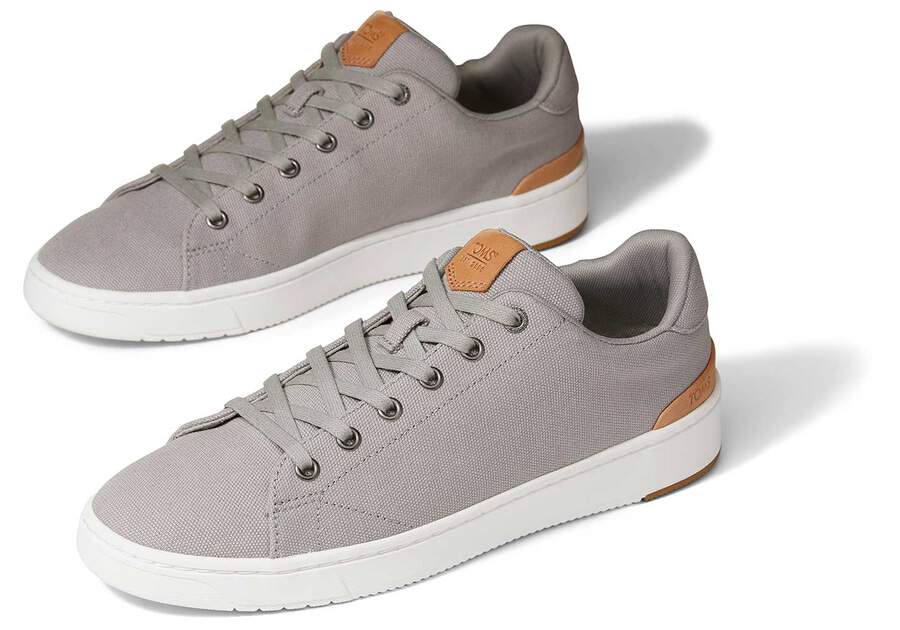 These Toms TRVL lite sneakers rank among the most comfortable sneakers currently available. The shoes sport thick rubber soles and canvas bodies with laces for good fitting. With orthopedic support and a light build, you can travel light with Toms TRVL lite- yes, we saw what Toms did there. The extra support means you can sport these classic sneakers for long periods and on any occasion.
4. Toms Everly Boots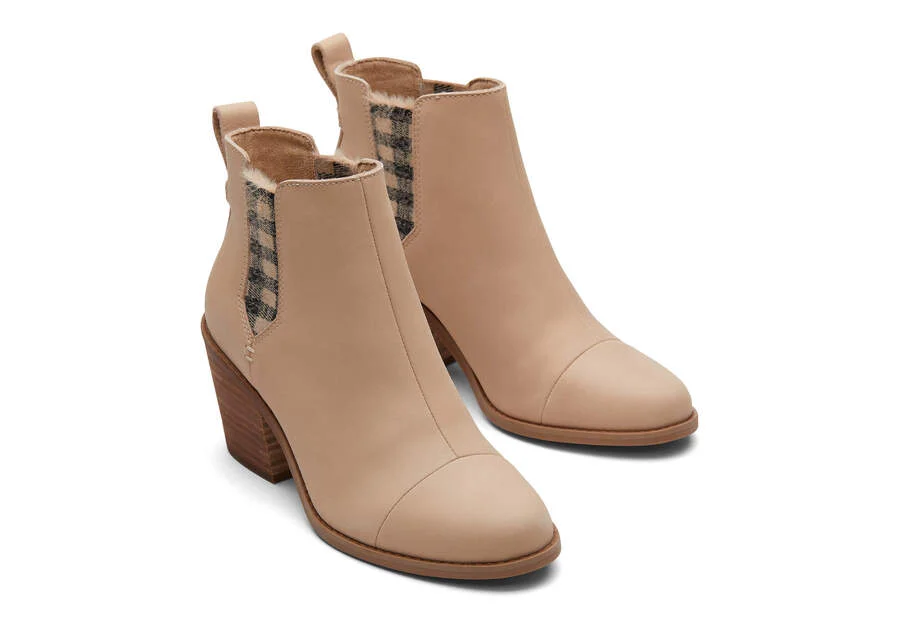 Toms Everly boots are well-designed and excellent for winter. These ankle boots fit almost any occasion, and you can wear them with skirts, jeans, or a dress. In addition, the boots sport block heels for support and adequate padding for extra comfort.
5. Majorca Cutout Sandal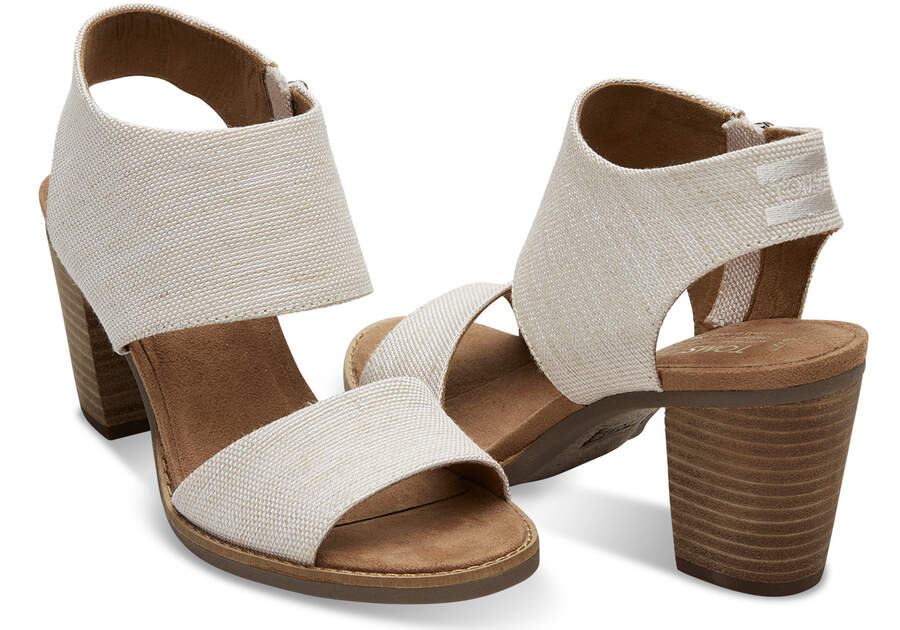 Toms Majorca sandals are a comfy pair of classic cuteness. The shoes are excellent for casual outings; however, they will also look great with business suits. The medium-height block heels are more for comfort than style yet, retain a trendy look. The textile body comes in canvas or a fun-looking cheetah print design.
Sizing
Toms shoes usually run true to size, meaning that the size is according to US standards. The shoes do not fit larger or smaller than standard sizes, and they only come in medium width. However, Toms shoes for females come in US sizes 5 – 12, while the male shoes come sized 7 – 14. If you are in-between sizes, it is advisable to go for the smaller size as the shoe stretches slightly after a few days. Otherwise, Toms shoes fit snuggly no matter the style or design you choose.
Reviews
Users rate Toms shoes very highly, with an average rating of 4 out of 5 stars. Most users praised the quality of the materials, saying that they aged well with heavy use. In addition, users praised the prices and premium designs, and most were happy with the charity policies.
How to Clean Toms Shoes
Toms shoes are easy to clean, and many designs only require wiping with a damp cloth or soft brush. Depending on the material, you can machine-wash some Toms shoes.
Can You Wash Toms Shoes?
To keep Toms clean, hand wash them in cold water with a mild detergent. Furthermore, it recommends letting them air dry as opposed to placing them in a dryer.
Where to Buy Toms Shoes
You can buy Toms shoes from their official website toms.com. In addition, you can buy Toms from stores such as Macy's, DSW, The Shoe Company, Altitude Sports, and Zappos.