** This post contains affiliate links, meaning we earn a small commission if items are purchased, it helps us to support the maintenance of the website.
The Internet has become entwined with the everyday lives of people across the world. Right from facilitating them to connect with friends and family via social media or for making on-the-spur online purchases, the Internet abounds with websites that enable this hyper-connectedness. Businesses across the world need to therefore ensure that they have an online presence, especially owing to the fact that the Internet is, most often the first point of contact with prospective customers. Websites and web applications are becoming the essential for organizations of all sizes. This leads to questions on technical requirements and suitable options for hosting a website for businesses of various sizes. Web hosting is the service of providing a hosting space for websites in the Internet, usually by storing website files on high-powered computers called web servers. With the advancement of technology, web hosting services have evolved and several modes of web hosting have appeared. Here we give you the essential features of the most popular options for hosting a website.
Dedicated Hosting: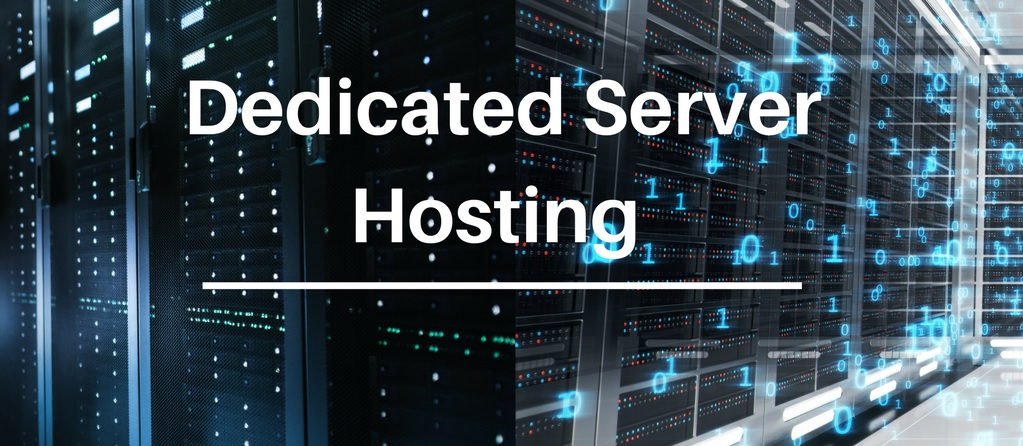 This type of hosting is when a company is given a dedicated server along with the required resources, with dedicated bandwidth, complete control, and high-quality performance. Dedicated hosting ensures that the website has a consistent availability of computing infrastructure that does not shrink due to traffic on another site. Though this type of hosting is more expensive, it ensures that there is not only a higher capacity to cater to high traffic but also advanced levels of security. SSD Hosting: Solid State Drive (SSD) hosting is used to describe a hosting plan in which the web server has SSD drives for operating system and storing files instead of the traditional hard disks. Web Servers with SSD drives enable faster computing speeds and responsiveness. This is highly useful in case of sites that have a high amount of traffic, as the visitors will see a superior performance experience.
Shared Hosting: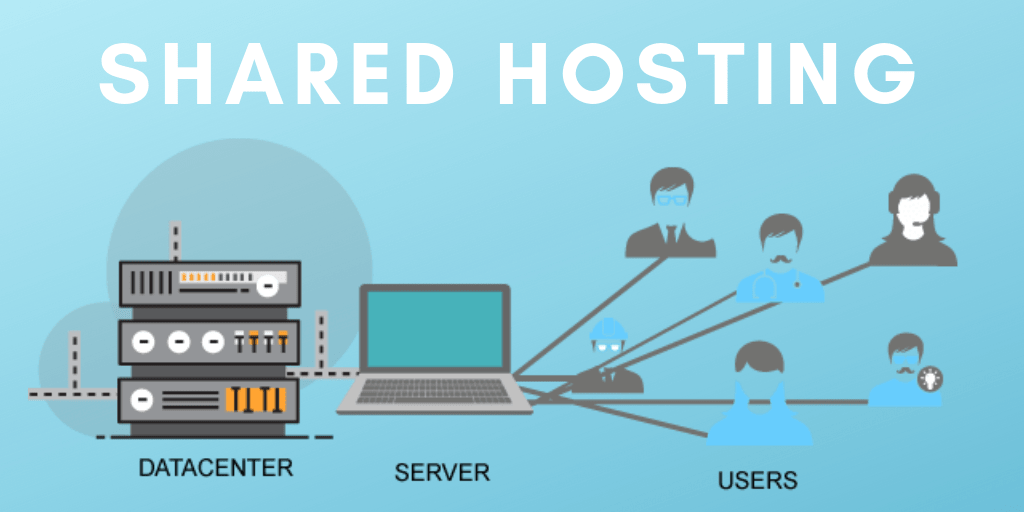 When more than one customer shares a common server space, it is called shared hosting. In this environment, each customer is allocated a server space and has a shared bandwidth. Often, the shared hosting is a much cheaper option, which is employed by websites that do not have enough budget to go for an individual server space. However, the performance of websites hosted on shared servers could be hindered owing to the limited capabilities, especially if the website traffic tends to get high.
Cloud Hosting: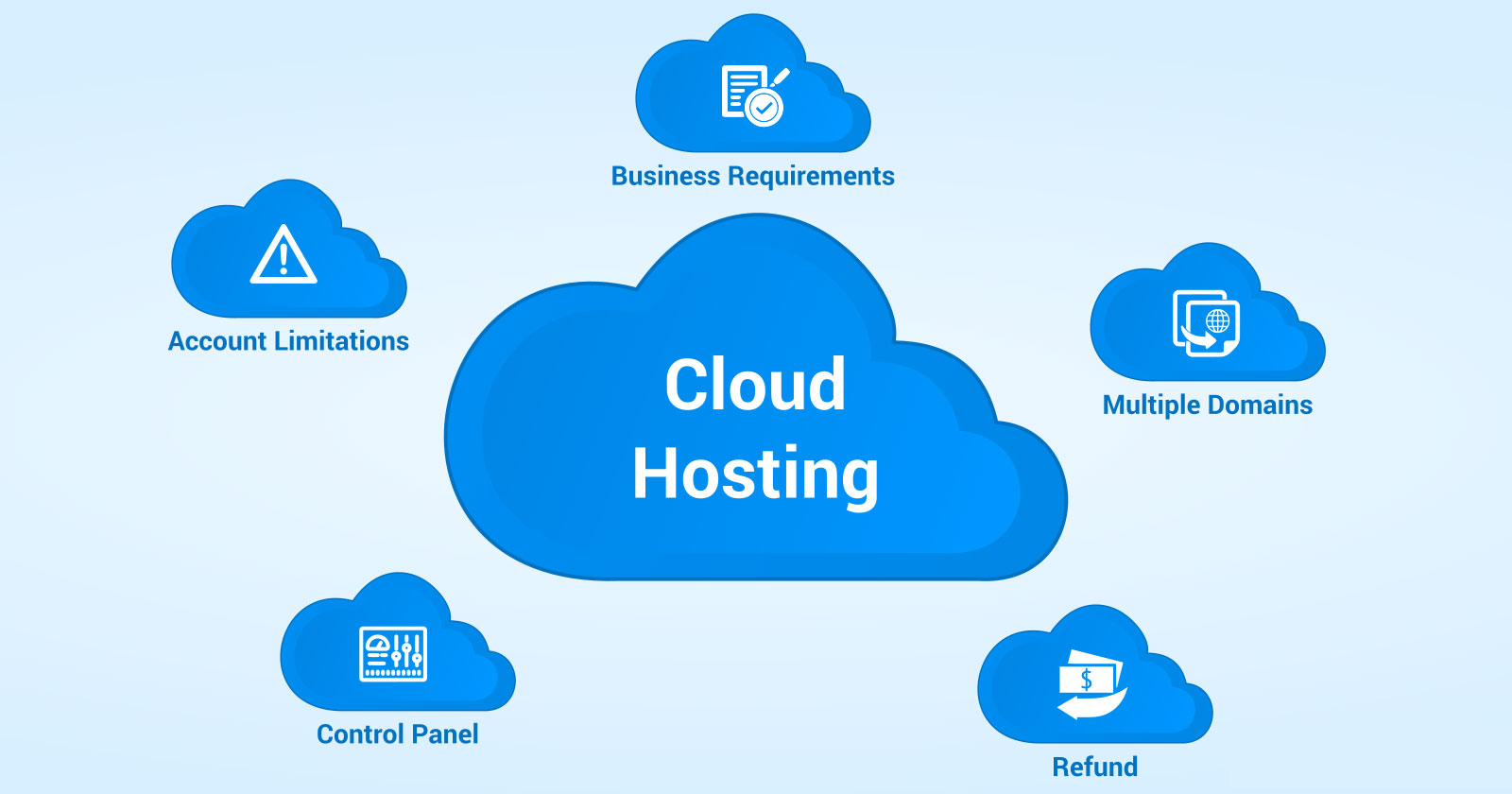 Cloud hosting is a relatively newer form of computing that is also used for web hosting. The essential difference being instead of single server hardware that was typically used for hosting earlier, cloud computing using a network of computers as the web server. Here, each website has its own dedicated computing resources with specified configuration that is located on the network of cloud computing. This type of server is currently one of the more popular options for hosting a website, given its ability to perform well even at peak traffic times.
Choosing The Right Hosting Plan: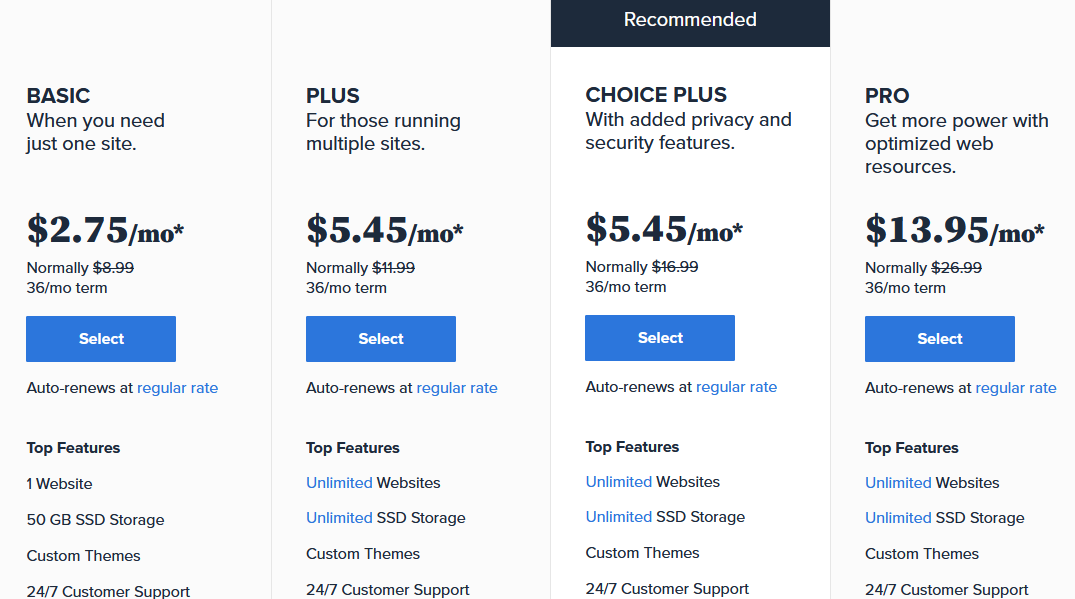 Businesses need to choose the right hosting plan for a website. The most suitable option for a particular business will be dependent on the requirements of that business.
Further, as over 81% of users tend to research online and take a deep-dive into a website before making any purchase decision, it is imperative that a commercial website is monitored regularly for up time and performance. This will not just ensure the objectives from the site are met but also to figure out how the website can be redesigned to cater to the specific needs of the customers. Based on monitoring the web server and depending on the website traffic and the performance standards established by the site, the hosting of the website can be upgraded to ensure the visitors have better experience on the site.