** This post contains affiliate links, meaning we earn a small commission if items are purchased, it helps us to support the maintenance of the website.
About Biotherm
Biotherm is known for its collection of skincare and body care products that are not only proven to be effective, but are also made with ethical, earth-friendly ingredients. The brand focuses on using naturally occurring ingredients, su ch as mineral water, to transform and rejuvenate the skin with a minimal impact on the environment.
Backed by over 70 years in business, biotherm has amassed an impressive following of 343k on instagram and 1.68 million on facebook. The company has also made headlines in popular media outlets such as elle, refinery29, and best health mag for its innovative formulations.
Ready to transform your skin with sustainable and effective ingredients? Below, this biotherm review will give you the rundown of the brand, its best selling skincare products, highlights from customer reviews, answers to important faqs, and more, to help you decide if it deserves a spot in your routine.
Overview of Biotherm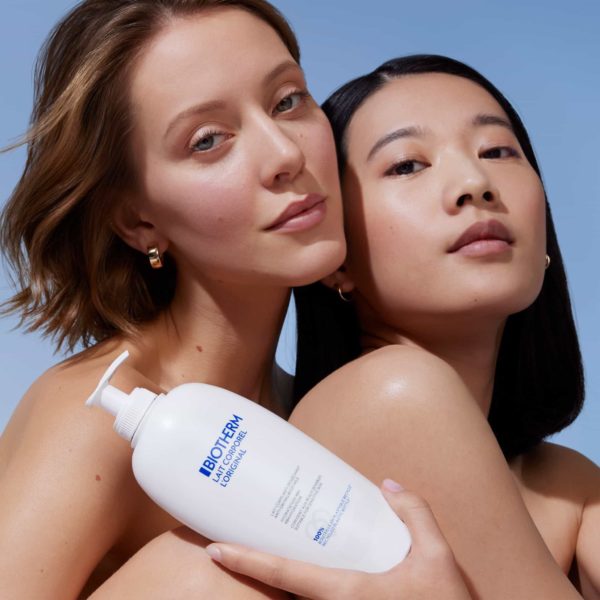 The story of biotherm dates back to 1970 when french doctor jos jullien discovered mineral thermal spring waters in the southern part of france. But, it was the thermal plankton in the spring waters that mattered the most as it is said to promote healthy, glowing skin.
Today, thermal plankton is the key ingredient in every biotherm product. With that in mind, the brand offers a variety of products dedicated to renewing and hydrating the skin, featuring key ingredients that tackle a number of skincare concerns.
Biotherm is also dedicated to the blue beauty and water lovers programs, meaning the products are "powered by science, water-efficient, eco-designed and safe." the brand also focuses on using renewable ingredients and formulas that are both effective and sustainable.
Founded in france and now owned by french company l'oreal, all biotherm products are conceptualized and made in france, just as they always have been. That being said, they're available worldwide, online and in popular drugstores.
Now that we have presented the deets of the brand and its origins, this biotherm review will jump into some highlights to keep in mind.
Highlights
Wide collection of skincare and body care products, as well as men's grooming products and gift sets
Options for all different skin types and concerns
95% bio based ingredients and 9% biodegradable formulas
Renewable ingredients and sustainable formulas and design solutions
Satisfaction guaranteed
Free samples with every order
Promos and discounts
Free shipping on all orders over $49
Biotherm offers a variety of skincare products for every step of the skincare routine, as well as body care products. There is an option for all different skin types and concerns, such as aging skin, acne, dehydration, dullness, and more.
The brand also carries a number of different lines to target specific concerns. Below, we'll cover some products from a few of the different categories to give you an idea of what all the hype is about.
Biotherm Homme Review
The top-selling Biotherm Homme collection is specifically designed for men's grooming and skincare needs, with options for soothing dry and dehydrated skin after a shave, anti-aging, or tackling oily complexions.
Biotherm Aquapower Gel Moisturizer Review
Biotherm Aquapower Gel Moisturizer
Even if you have oily skin, dehydration is a key issue for many. Fortunately, the aquapower gel moisturizer has a lightweight, silky texture that hydrates and firms the skin without soaking it in a heavy or greasy layer.
As the name suggests, water is the key ingredient alongside life plankton, working to rehydrate and add a little bounce and life back to dull skin. It also tones and quenches irritated skin, making it ideal for acne or freshly shaven cheeks.
For soft and supple skin, opt for the breathable and comfortable aquapower gel moisturizer, which retails for $25-$43.
Biotherm Aquapower Facial Cleanser Review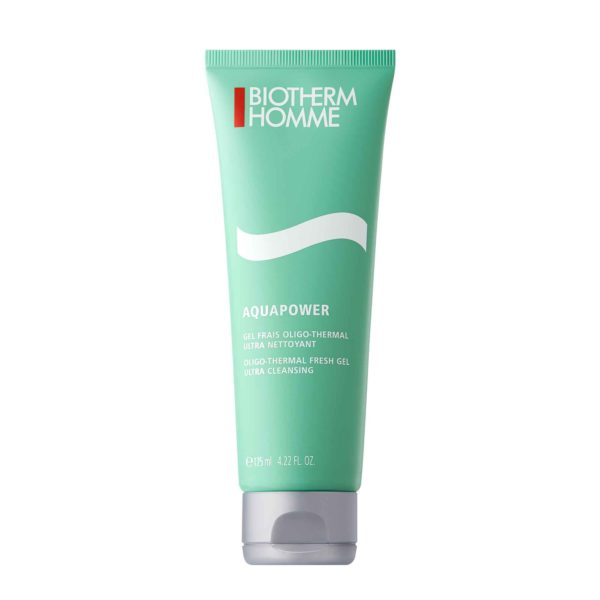 Whether they're too harsh and drying or oily and gentle, finding the perfect cleanser can be difficult. Fortunately, your search ends with the aquapower facial cleanser, designed to effectively clean the skin and hydrate it at the same time.
This foaming gel cleanser is ideal for freshly shaved or bearded faces, never stripping or irritating the skin and hair. The life plankton effectively rehydrates, alongside glycerin and other moisturizing ingredients.
Whether you prefer to wash in the shower or at the sink, the aquapower facial cleanser will clean your skin with ease for $32.
Biotherm Blue Therapy Review
The best selling biotherm blue therapy collection specifically targets aging skin, repairing damage and protecting the skin from further visible signs of aging. The range features the brand's signature ingredient, life plankton™, which hydrates, smooths wrinkles, and strengthens the skin.
Biotherm Blue Therapy Revitalize Anti-Aging Night Cream Review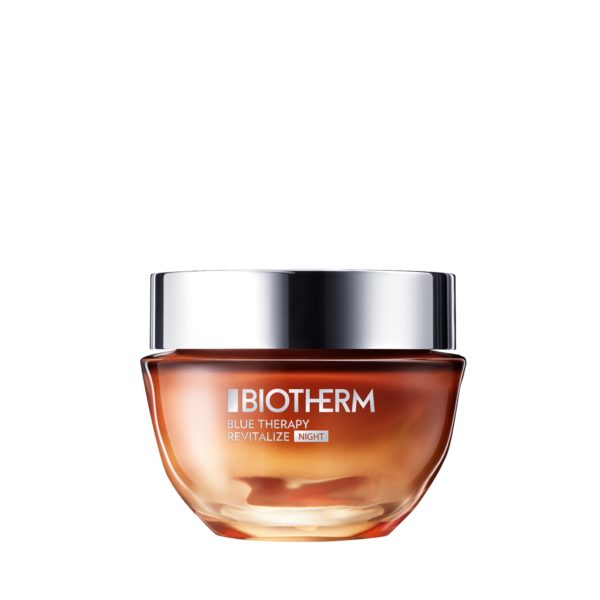 Fine lines and wrinkles are usually the result of dehydration and dryness, and thus a good night cream is a must have. Enter the blue therapy revitalize anti-aging night cream, designed to be ultra nourishing to breathe a little life back into dull and aged skin.
The main ingredient in this creamy moisturizer is amber algae, which is said to hydrate, revitalize, and tone the skin while reducing the appearance of wrinkles. Of course, there's also the signature life plankton, which hydrates and smooths for a refreshed complexion.
Wake up with youthful and glowy skin with the blue therapy revitalize anti-aging night cream, which retails for $84.
Biotherm Blue Therapy Revitalize Moisturizing Day Cream Review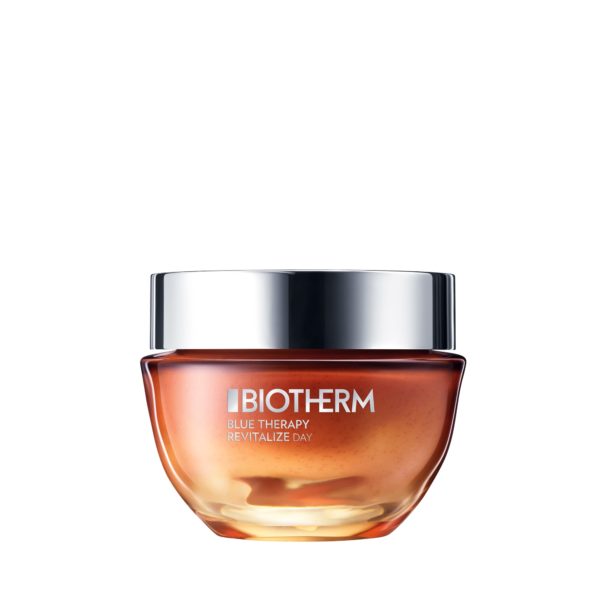 Now that you've got your night cream picked out, it only makes sense to choose a high quality day cream to match. Say hello to the blue therapy revitalize moisturizing day cream, which is lightweight and illuminating—ideal for everyday use.
This product also features amber algae for firmer, more youthful looking skin. But the real cherry on top is the illuminating micro-pearls, which add a dewy, glowy effect to the skin with a rosy and refreshed hue.
Made for early mornings and tired skin, the blue therapy revitalize moisturizing day cream retails for $77
Biotherm Skincare Review
Biotherm skincare falls under a broad spectrum of categories, from body lotions and scrubs to face serums, masks, and eye and lip care. Below, we'll cover some of the most popular options from a couple of the different subcategories.
Biotherm Body Lotion Review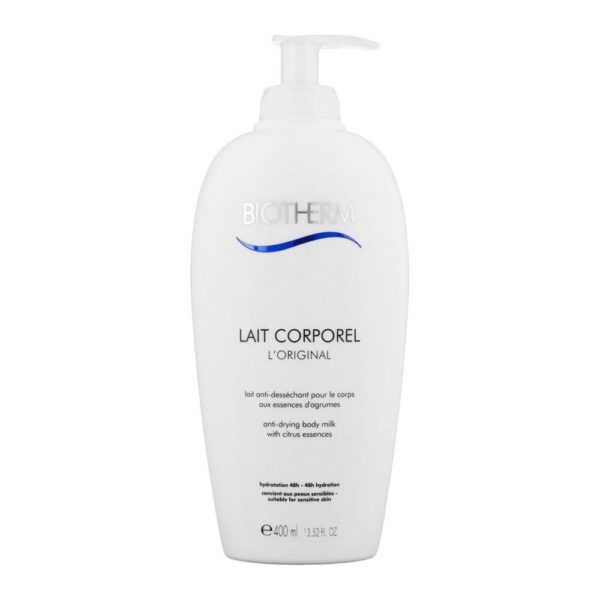 Ashy skin or flaky patches can be uncomfortable. But, a thick greasy layer of lotion isn't exactly the best alternative. Fortunately, the biotherm body lotion is a lightweight body milk that helps skin feel fresh and soft.
Nourishing oils, vitamin e, life plankton, and glycerin all blend together to create a hydrating, nourishing, and silky smooth formula to bring your skin back to life. The citrus aroma is fresh and comforting, ideal for waking up in the morning.
On top of all that, it comes in 100% recycled and recyclable packaging, so you can feel good about what you're putting onto your skin and into the planet.
For a daily skin refresh, the body lotion retails for $36.
Biotherm Life Plankton Essence Review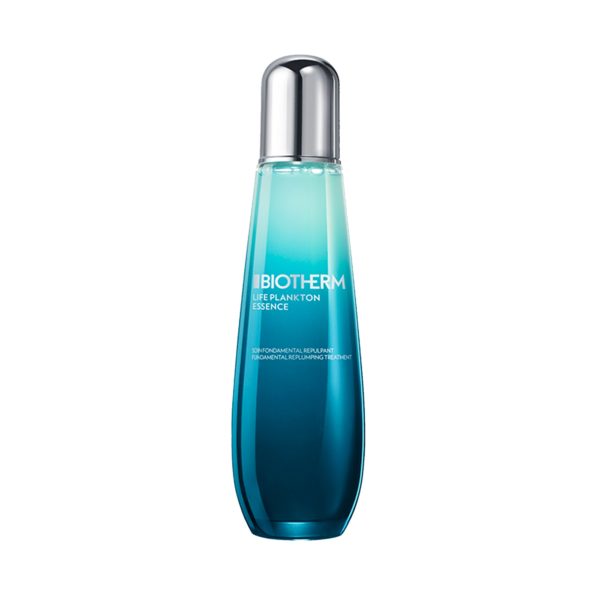 Give us the formula mr. Krabs! The life plankton essence really is a formula worth stealing, featuring a lightweight, watery consistency that has the same efficacy as a serum.
Practically taken from the fountain of youth itself, this essence turns the skin into a canvas, ready to soak up every product, while the life plankton hydrates at the same time. To use, follow these simple steps:
Cleanse the skin
Use 3 drops
Warm the product up in your hands
Press it into your skin each morning and evening
For soft and supple skin, the biotherm life plankton essence retails for $72.
Who Is Biotherm For?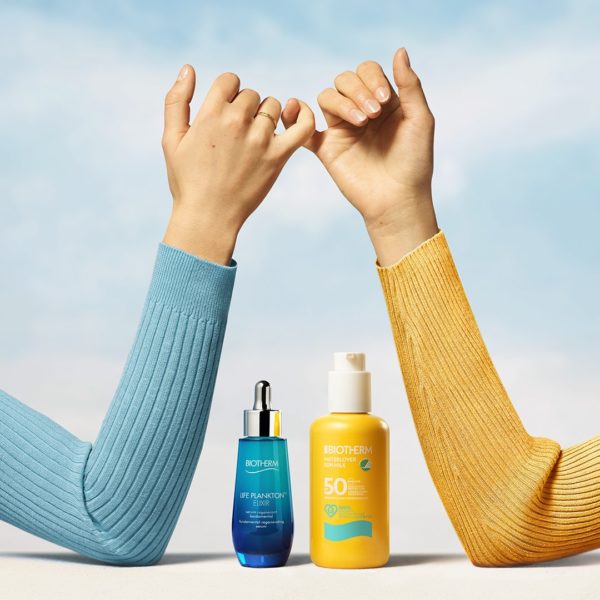 If you're tired of testing every skincare product on the market just to find out they have no effect on your skin, come with an expensive price tag, and aren't transparent about manufacturing, sourcing, and distributing processes? Biotherm is literally made for you.
The brand is most well known for its anti-aging line, though it also carries a lot of hydrating and rejuvenating products. All in all, if you're looking for some skin restoration or a plump and dewy complexion, this brand is your one-stop shop.
Is Biotherm Natural?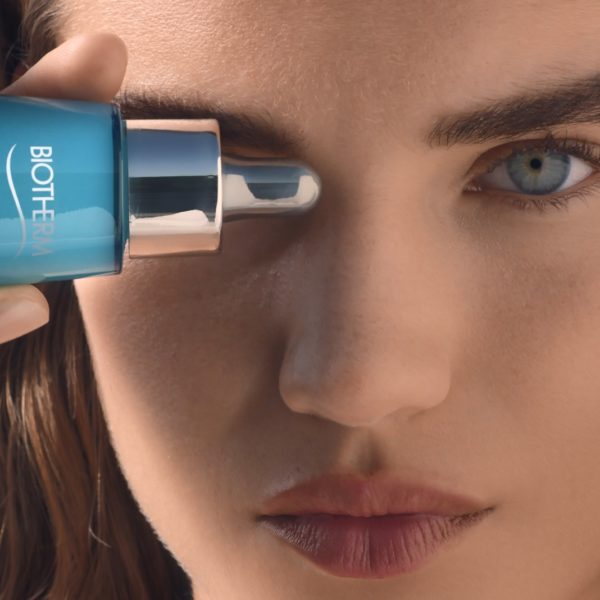 While biotherm's interests are rooted in nature and the main ingredient in all the products comes from the natural world, the products are not 100% natural. But if we're talking percentages, the company does clarify that it uses 95% bio-based ingredients.
Biotherm Reviews: What Do Customers Think?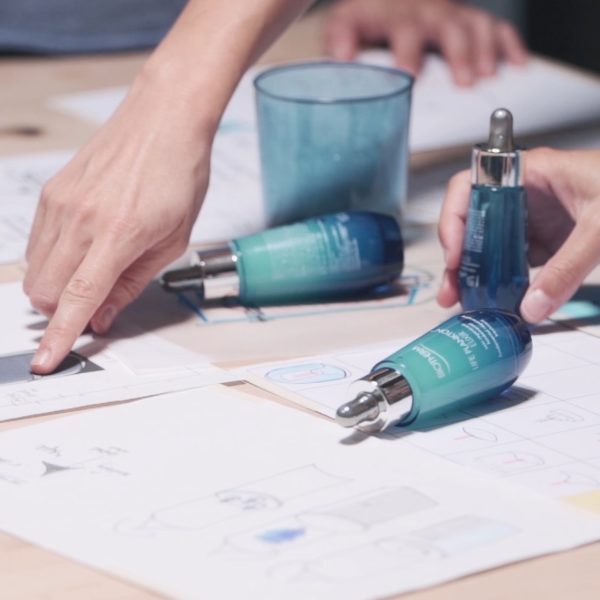 At this point, we love what this brand offers and all that it stands for. But, are the products truly effective? And what do customers have to say?
We scoured the internet for biotherm reviews and have gathered some highlights from the brand's website, amazon, and makeup alley to paint an accurate picture of the company and its products. First, let's take a look at how some of the top sellers are rated:
Life plankton essence: 4.7/5 stars out of 166 reviews
Body lotion: 4.9/5 stars out of 566 reviews
Blue therapy revitalize moisturizing day cream: 4.3/5 stars out of 851 reviews
One happy shopper describes the life plankton essence as an amazing treatment that helps their other products perform better:
"my skin is more balanced, soothed after shaving, softer and refined. As a result my men's products (either age fitness or total recharge) absorb better into my skin with a greater effect than using the products alone."
Another customer notes that the body lotion is lightweight and smells great, but also performs as a heavy duty moisturizer, writing, "you don't have to keep reapplying constantly, and with regular use, you actually improve the complexion and condition of your skin!"
A reviewer of the blue therapy revitalize moisturizing day cream states that the product truly lives up to the hype, effectively hydrating their skin and reducing the appearance of wrinkles:
"this beautiful glass amber jar holds magic. I have been using this lightly scented day cream for a couple weeks and my wrinkles have noticeably decreased. My skin is much softer and not as dry."
3,200 amazon reviewers rate the brand an impressive 4.7/5 stars. One patron shares that they have consistently returned to the brand for the same great results and products:
"i have bought this product for many years and it's the best! You can not go wrong with it and it smells good, the texture is awesome and i feel totally moisturized!"
Another customer deems the brand a keeper for its quality formulas, writing, "no other moisturizer has suited my skin like this one. Every other moisturizer has either left a greasy residue or left my skin still feeling dry through the day. Biotherm has suited my combination skin so well."
On makeup alley, the company boasts 3.7/5 stars out of 3,604 reviews. One happy shopper writes that their biotherm cleanser feels great and tackles their concerns, stating, "my skin feels refreshed and radiant. I don't have any problems with oiliness and my breakouts are improving! This might even be an hg product!"
Overall, biotherm products seem to be universally effective, which is rare among skincare brands. It seems that the focus on hydration and tackling specific skin concerns, as well as the thermal plankton, provides a strong formulation that works for all skin types.
Is Biotherm Legit?
Our biotherm review knows that when a company claims to be sustainable and manufacture effective products, it's important to decipher if that's really true or not. That being said, one thing is for sure about this brand: it is the real deal.
Biotherm is backed by 70 years in business and a strong social media presence, meaning it is established in the world of business. Plus, it's also sold in plenty of drugstores and thousands upon thousands of customers attest to the efficacy of the products.
Is Biotherm Worth It?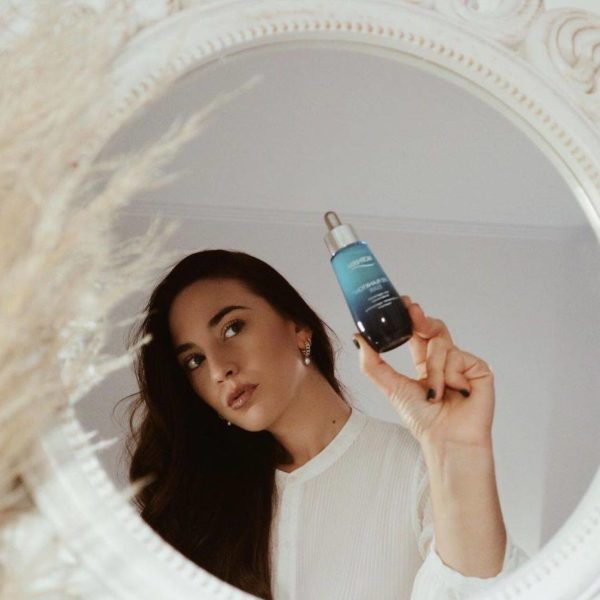 Not all skincare brands can blend sustainability and efficacy as seamlessly as biotherm has–not to mention it has done so for 70 years. The company has made multiple commitments to the environment and the people, proving it cares about what's being put onto your skin and into the world.
This biotherm review also applauds the brand's ability to maintain an honest and transparent relationship with its customers, not only when it comes to sustainability, but with impressive and quality service.
That being said, there is no question that biotherm is worth the buy. The prices fall between luxury and affordable, which is fair considering its sustainable packaging and ethical mission. Plus, there are plenty of promos and deals, which our biotherm review will cover down below.
Biotherm Promotions & Discounts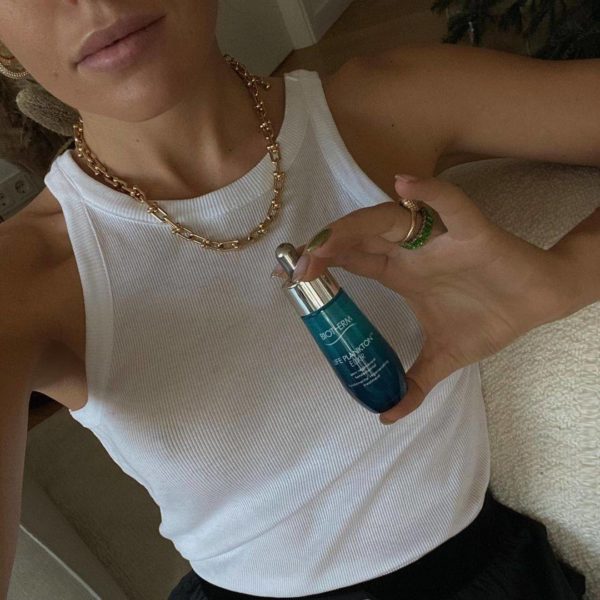 While skin is an investment, it doesn't have to break the bank. To help you save a little cash and your skin, we have compiled all the biotherm coupons and discounts on the website:
Save $30 on orders over $100
Save $45 on orders over $150
Receive a free gift with orders over $150 (after discount)
Save 40% on the sale selection
Receive free samples with every order
Free shipping on all orders over $49
Where to Buy Biotherm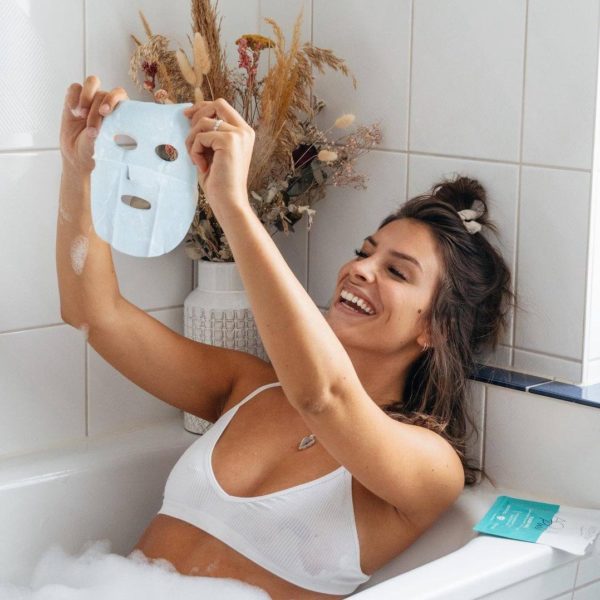 Did something in our biotherm review appeal to your skincare needs? Fortunately, the products are all available on biotherm.Com. We also found a few other retailers:
Sephora
Walmart
Amazon
Drugstores
FAQ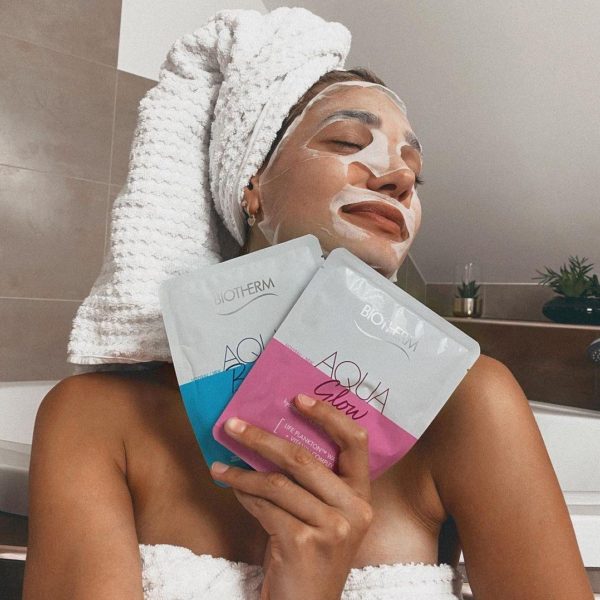 Who owns Biotherm?
At the time of this biotherm review, the company is owned by l'oreal, which is on a mission to offer "all women and men worldwide the best of cosmetics innovation in terms of quality, efficacy and safety."
Is Biotherm a French brand?
Since before it was owned by l'oreal, biotherm has been a french brand, originally created in the southern part of france and still made in france today.
Does Biotherm ship internationally?
As this biotherm review mentioned above, the products are carefully designed in france. That being said, all of the skincare lines are available internationally so shoppers everywhere can experience the wonderful effects.
To view your country, scroll to the bottom of the page and select your destination. Shipping estimates and costs are calculated at checkout based on location.
What is Biotherm's Shipping Policy?
When it comes to shipping, this biotherm review found that the brand likes to keep things simple. Ground shipping is sent through usps with an estimated delivery window of 7-12 days and is free on orders over $49. Otherwise, costs and estimates are calculated at checkout.
What is Biotherm's Return Policy?
If you aren't sure which product from our biotherm review is right for you, you can return them within 30 days of delivery. It's also important to note that all promotional products, including free samples, must be returned.
To start a return, first contact the brand and follow the instructions from there. Either a store credit or refund should be arranged, with a refund appearing within 30 days.
How to Contact Biotherm
We hope you enjoyed our biotherm review. If you have any further questions about the brand or its products, you can contact them by:
Phone: 1-888-biotherm (246-8437)