** This post contains affiliate links, meaning we earn a small commission if items are purchased, it helps us to support the maintenance of the website.
If you're a frequent traveler, having a durable and comfortable pair of shoes is essential for your adventures. That's why I decided to try out the highly-touted Allbirds sneakers, which are marketed as both sustainable and the "most comfortable shoe in the world."
I am a firm believer in investing in high-quality shoes, even if they come at a higher price. So, when I came across Allbirds and their popular Wool Runners and Tree Runners, I was intrigued.
However, I had doubts about the durability of sustainable materials and whether the shoes were truly worth the cost.
With the increasing focus on the environment and reducing carbon footprint, the concept of sustainability has become more important than ever. So, how do Allbirds measure up as a sustainable brand? And how do they compare to their competitors, like Vessi?
Keep reading to find out if Allbirds live up to their claim of being the most comfortable shoe on the market, as well as their environmental impact and how they stack up against other brands.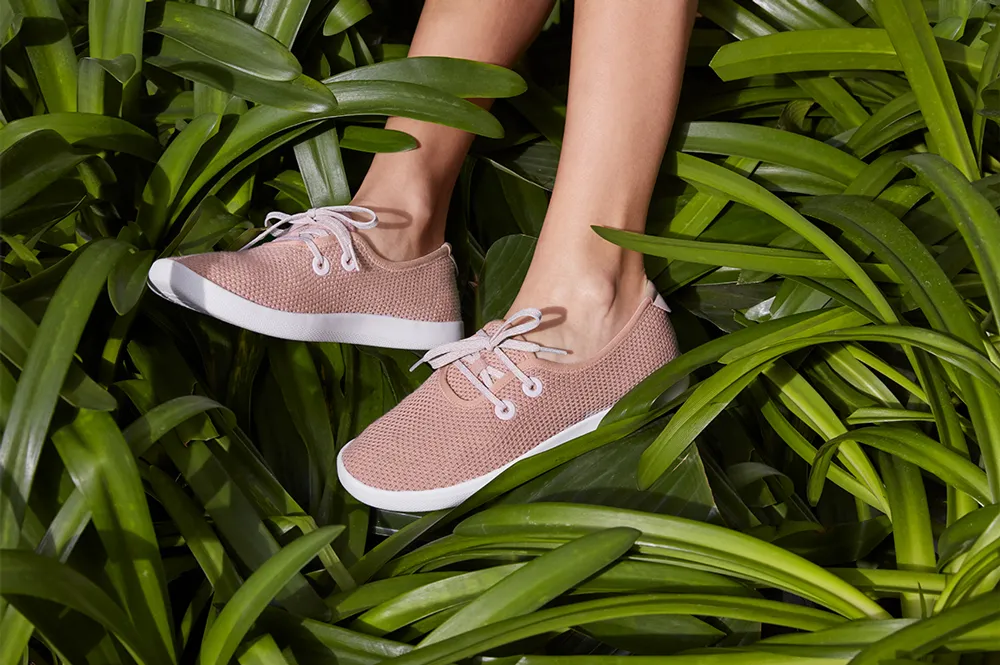 What is Allbirds?
Allbirds is a footwear and apparel brand based in San Francisco, California. The company was founded in 2016 and is known for its comfortable and sustainable products made from natural materials such as merino wool and eucalyptus tree fiber. AllBirds shoes are popular among customers for their lightweight and breathable design, and are often recommended for their comfort and eco-friendly features. The company has also expanded its collection to include apparel, all made with the same level of sustainability and comfort in mind.
Being heavily committed in sustainability, Allbirds is a certified B-Corporation, which we'll cover on a bit more later.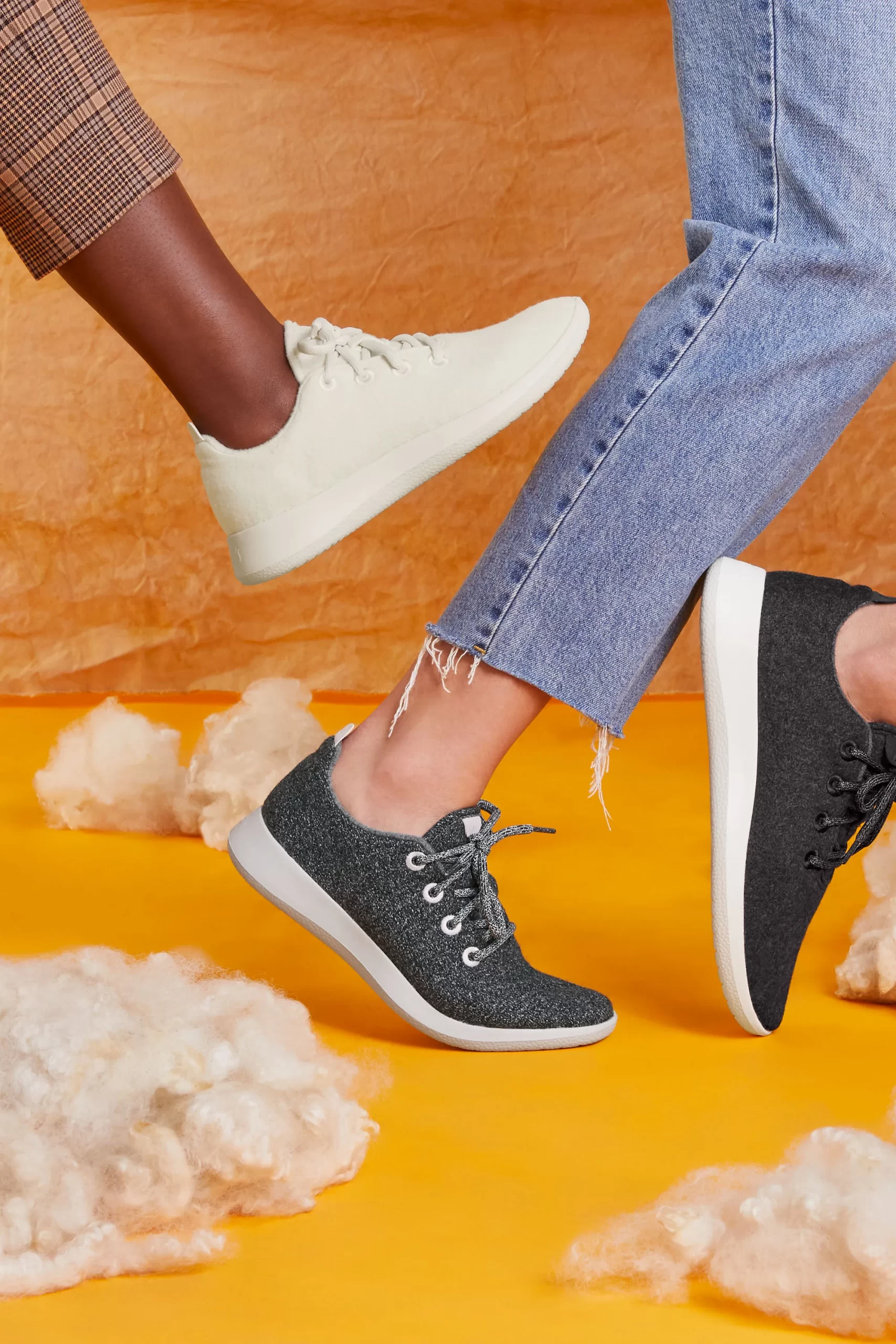 Who created Allbirds?
Allbirds was founded in 2016 by Tim Brown, a former professional soccer player from New Zealand, and Joey Zwillinger, a biotech engineer. Brown, being from New Zealand, was inspired by the softness and durability of merino wool, which is native to the country, and he teamed up with Zwillinger to create Allbirds, a sustainable footwear brand.
Allbirds is known for its use of eco-friendly materials in its shoes, such as merino wool and eucalyptus tree fiber, while still maintaining the high quality and comfort of their products. As a pioneer in sustainable footwear, the company has made it its mission to reduce its environmental impact and create shoes that are both comfortable and earth-friendly. They also have been transparent in their production process and materials used in their products.
Are they the "World's most comfortable shoe"?
Allbirds are known for their lightweight soles, which give the sensation of walking on clouds. The sneakers do not offer much arch support, but they are perfect for walking and light jogging. For those looking for more support, many travelers have found that switching out the insoles with a pair that provides more arch support works well. This allows you to take advantage of Allbirds' sustainable and breathable features without compromising your workout performance.
One of the unique features of Allbirds is that they were designed to be worn without socks. The breathability of the shoes is like wearing gloves on your feet, keeping your feet cool and dry. The merino wool used in the shoes contributes to the sneakers' moisture-wicking and temperature regulating properties, making them ideal for people with sweaty feet.
How about Allbirds socks?
Allbirds also offers a line of socks that are specifically designed to complement their breathable shoes, so you can still wear socks if you prefer.
The company offers a wide range of shoes that feature flexible toe-boxes and mold-to-fit technology, ensuring that your feet stay comfortable in every aspect. They even have a line of water-resistant sneakers, which are perfect for outdoor adventures and wet conditions.
When choosing your Allbirds size, it is recommended to choose the size that fits you best. Allbirds' sizing generally runs true to size, but if you're unsure of the fit, it's best to size up. These shoes are designed to fit like a glove, and they have added flexibility to accommodate those with wider feet.
Top Picks: My Favorite Allbirds shoes!
With so many options to choose from, it can be difficult to decide which pair of Allbirds shoes is the best fit for you. Many customers have even reported owning multiple pairs of Allbirds shoes because of their unbeatable comfort.
One added bonus is that Allbirds shoes are easy to clean, you can simply toss them in the washing machine on a cold cycle, but be sure not to put them in a dryer, air dry is the best way to go as it will preserve the integrity of the materials, although it may take a bit longer.
Here are some of the most popular and best-selling Allbirds shoes:
Wool Runners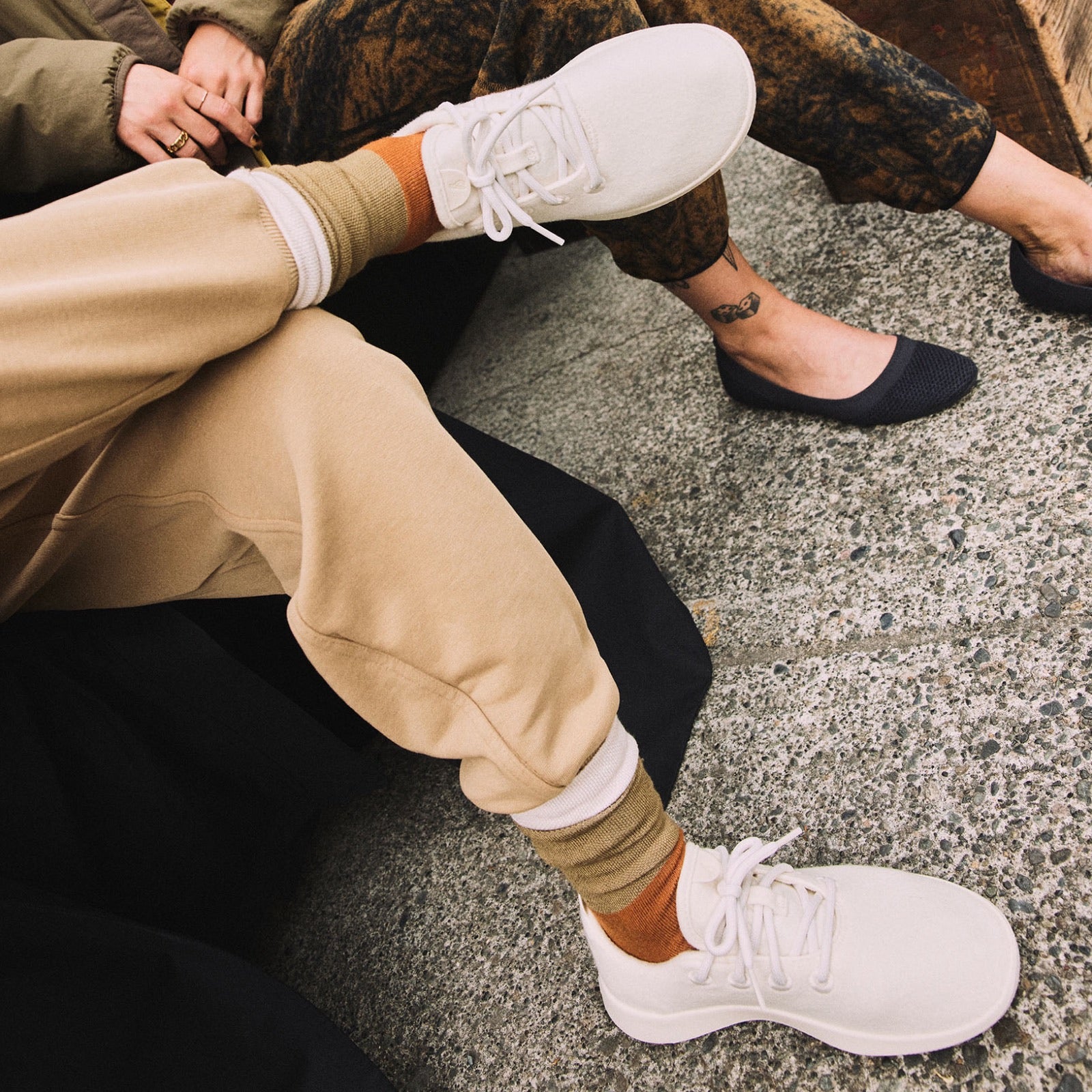 These are the original Allbirds shoes made with soft merino wool and a natural rubber outsole. They are popular for their comfort and sustainability.
Tree Runners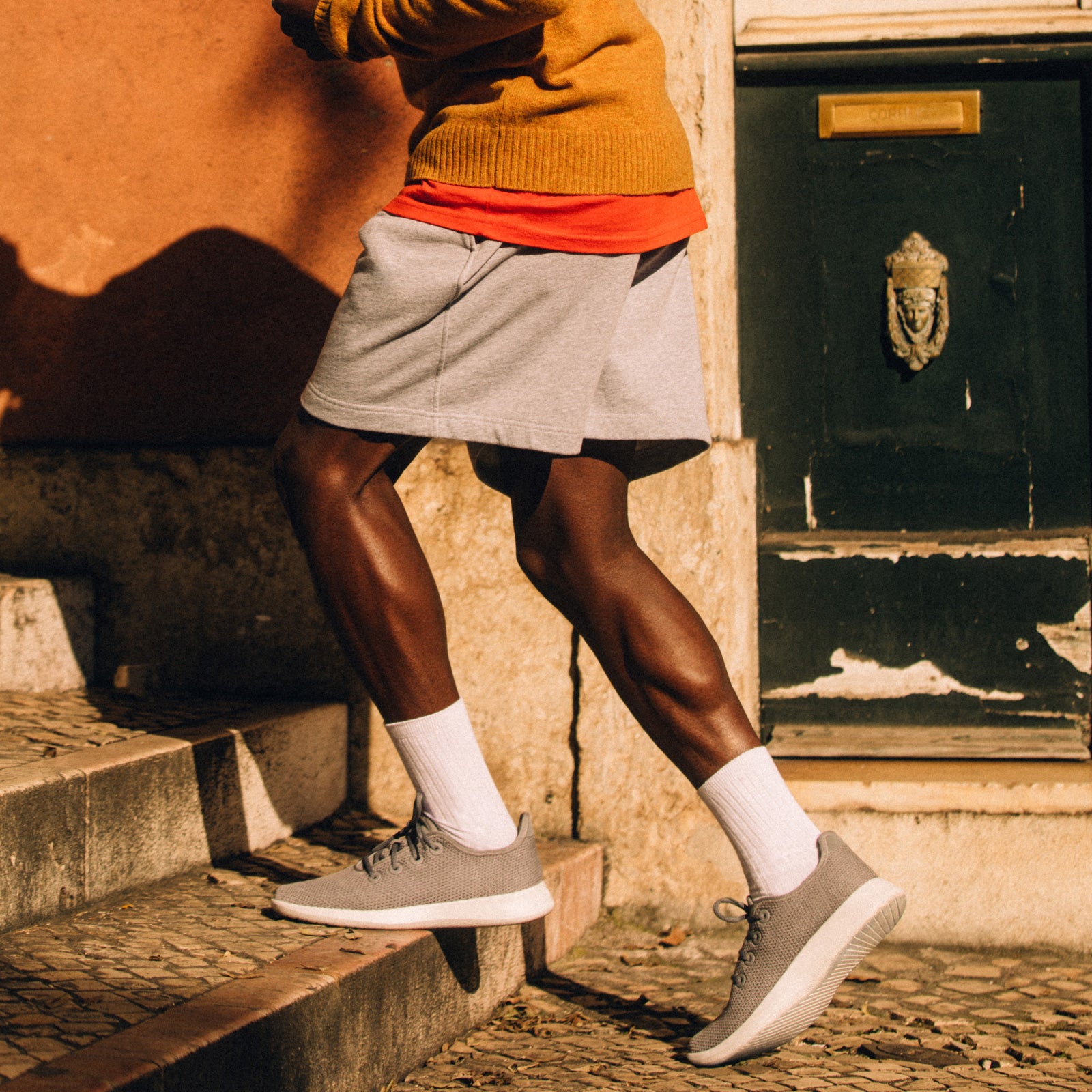 These shoes are made with eucalyptus tree fiber and a natural rubber outsole. They are lightweight and breathable, making them perfect for warm weather.
Tree Dashers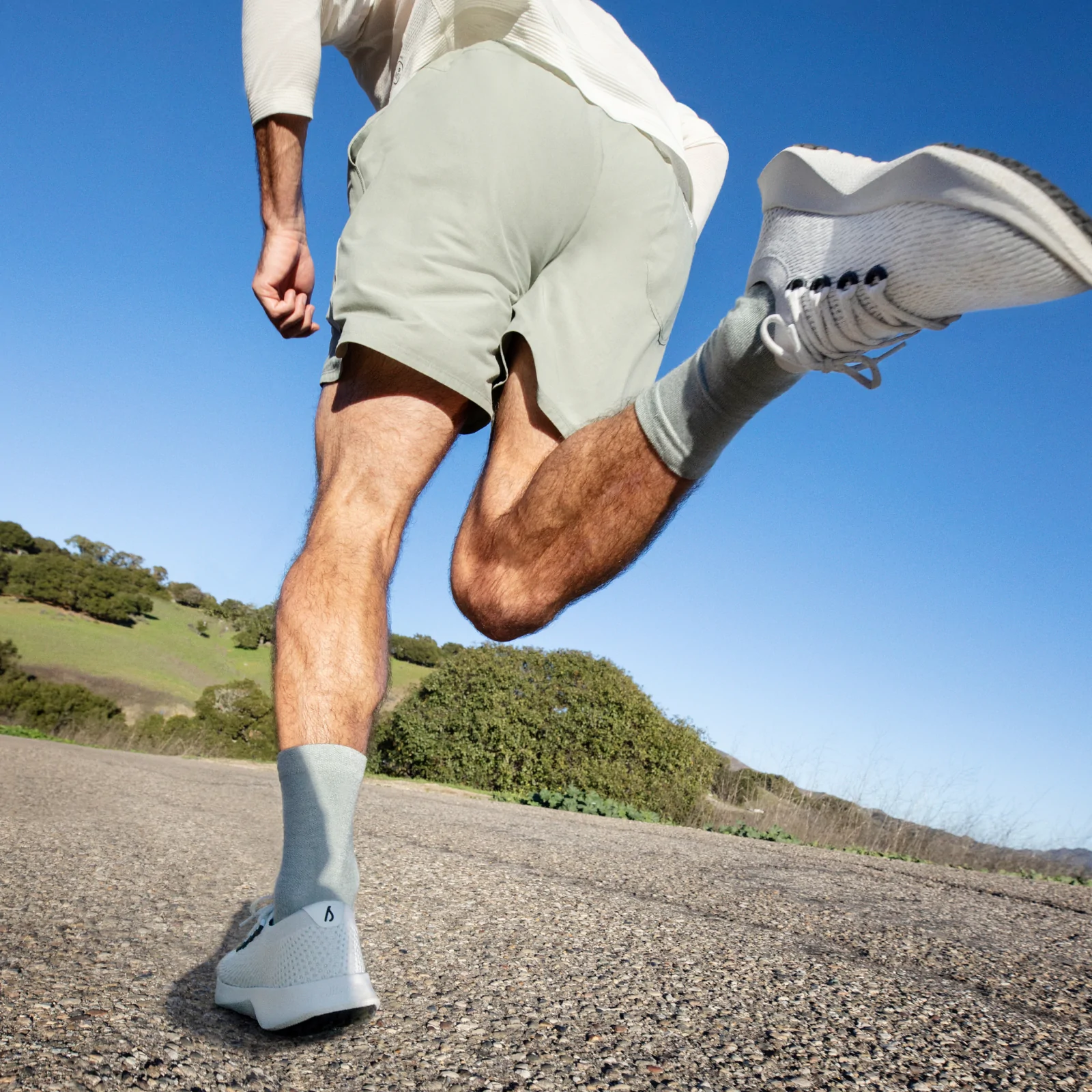 The Allbirds Tree Dashers are a new addition to the Allbirds shoe collection. They are designed for running and are made with eucalyptus tree fiber upper, and a natural rubber outsole.
Skipper
This shoe is made with a combination of merino wool and recycled plastic bottles, making it both comfortable and eco-friendly.
Mizzle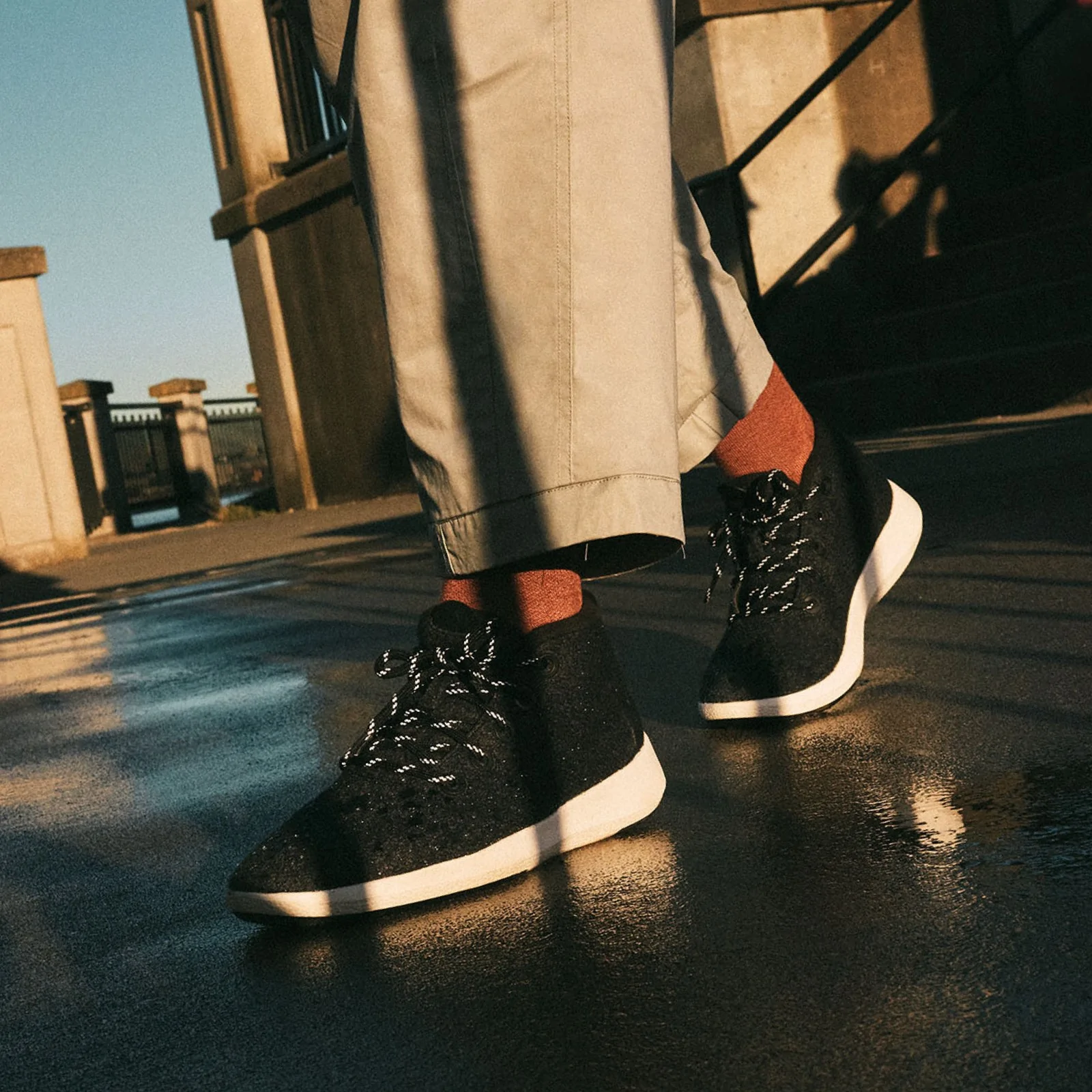 This shoe is the latest addition to the Allbirds collection, it is a water-resistant shoe made with a recycled foam sole and merino wool. They are perfect for wet weather or outdoor adventures.
Keep in mind that prices may fluctuate and it's always best to check on Allbirds website for the most updated prices.
Sustainability at Allbirds
Many companies, like Allbirds, claim to be heavily committed to sustainability and sourcing eco-friendly materials to build their products.
However, most companies usually just do a lot of greenwashing instead of being actually sustainable.
Is Allbirds greenwashing?
Greenwashing is a marketing tactic used by companies to promote their brand as environmentally friendly without actually making sustainable efforts. This practice has become prevalent in the consumer industry as companies try to pivot towards sustainable processes without incurring additional costs or reducing profits.
When it comes to Allbirds, it appears that the company is not engaging in greenwashing. Allbirds is a certified B-Corporation, which means that it is a for-profit company that has been assessed for its social and environmental performance. Additionally, Allbirds is committed to using regenerative agriculture, renewable resources, reducing energy consumption in production, and being transparent about their sustainability journey.
Moreover, Allbirds is focused on sourcing materials sustainably, such as using regenerative agriculture for its merino wool, which helps improve soil health and sequester carbon, and using eucalyptus tree fibers as a more sustainable alternative to traditional cotton. Allbirds also maintains transparency in their materials sourcing, process, and certifications which can help consumers to make informed decisions.
In conclusion, Allbirds has taken significant steps to ensure that their practices are sustainable, transparent and not engaging in greenwashing.
Sustainable Materials
Allbirds' shoes are known for their use of Trino, which is a combination of merino wool and Tencel lyocell. Merino wool is a natural fiber that Allbirds has made significant efforts to ethically source, while Tencel lyocell is a tree fiber that uses 95% less water to process than cotton. The SweetFoam soles of Allbirds shoes are made from sugarcane and each pair of shoelaces is made from recycled water bottles. Allbirds shoes are also made with a blend of recycled polyester from the laces and even their packaging is 90% recycled cardboard. This shows that Allbirds is taking steps towards becoming a carbon-neutral company.
While there is still room for improvement in terms of brand transparency, Allbirds is on the right track and making significant strides in sustainable fashion. If you are interested in learning more about Allbirds' sustainability claims, you can refer to the article by ecocult which provides a detailed analysis of the brand's environmental contributions.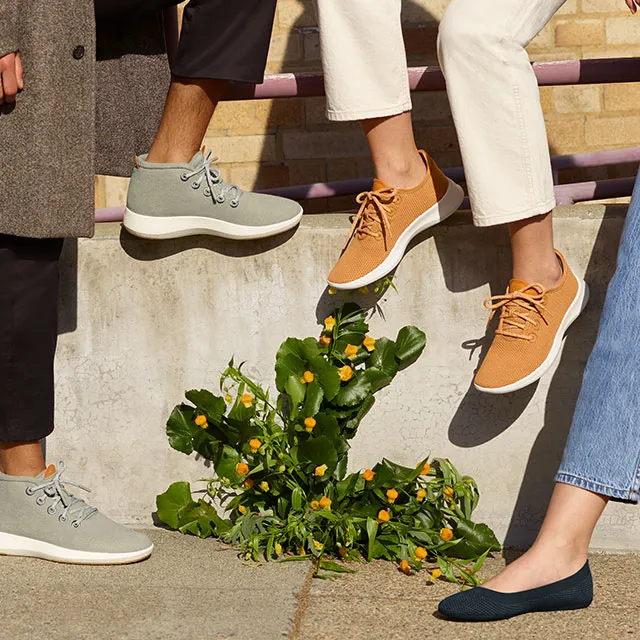 Allbirds refund policy
Allbirds offers a 30-day trial period for their shoes, during which customers can try them on and return or exchange them for free, with no questions asked. This policy applies to all shoes purchased directly from Allbirds. During the holiday season, the company is even more generous with their returns policy, allowing customers to return shoes up to 3 months past the purchasing date.
It's always a good idea to check the company's FAQ section on returns and exchanges to see if your purchase applies and to be aware of any specific guidelines or instructions for returning or exchanging your shoes.
Where to buy Allbirds Shoes
Allbirds is a company that began as an online retailer, selling shoes exclusively online. However, over time the company has established physical storefronts around the world to offer customers an in-store shopping experience. If you are near an Allbirds store, you may want to visit the store to check the sizing and experience the comfort of the shoes before making a purchase.
Despite the availability of physical stores, many customers still choose to purchase Allbirds shoes online, as it is more convenient for them. Allbirds currently offers international shipping to New Zealand, Australia, Canada, China, South Korea, Japan, the UK, Europe, and the US. This means that customers in these countries can have their shoes delivered to their front door.
Is Allbirds worth it?
Overall, Allbirds is a reputable brand that produces comfortable shoes that are worth the investment. The brand's commitment to sustainability and the use of eco-friendly materials adds to the appeal of their products.
Allbirds shoes are great for daily wear and light travel. They offer a high level of comfort and are ideal for those who are looking for shoes that have a lower environmental impact. However, they may not be the best choice for high-intensity workouts or those who need extra arch support. For those needs, customers should consider other brands or the Allbirds Runner shoes or their new Pacers.
When it comes to packing for travel, Allbirds sneakers are a must-have item for your list. If you're looking for alternatives, you can check out brands such as Vessi and their waterproof sneakers to find the best pair of shoes for your needs and type of travel or wear.
Our Rating: 4.4/5
Pros:
Sustainable products and practices
Reliable comfort
Great for day-to-day walking
Variety of shoe styles
Machine washable
Cons:
Pricey cost
Little arch support
Limited international shipping