** This post contains affiliate links, meaning we earn a small commission if items are purchased, it helps us to support the maintenance of the website.
Second-hand and vintage have been in nearly every fashionista's closet! Shopping vintage is not only the cheapest way to buy luxury designer stuff like Chanel and Dior but also a way to advance your style and everyday fashions in a trendy yet unique mode! So that's why I wanted to make a Vestiaire Collective review, the best store for second-hand and vintage luxury shopping!!
I actually have stated this once more, however, have you ever questioned why most of Kylie Jenner's bags are vintage? For certain it's not because the young generation can't afford brand new bags! Vintage bags and other items are unique and different and so they make your looks different as well!
You aren't the rich woman with all the brand-new Gucci handbags but you are the fashionable girl who really loves fashion and style!
So, on our way to find this vintage treasure that will rock our style, we stop at Vestiaire Collective and that's what this Vestiaire Collective review is for! Also, you will read it is Vestiaire Collective legit?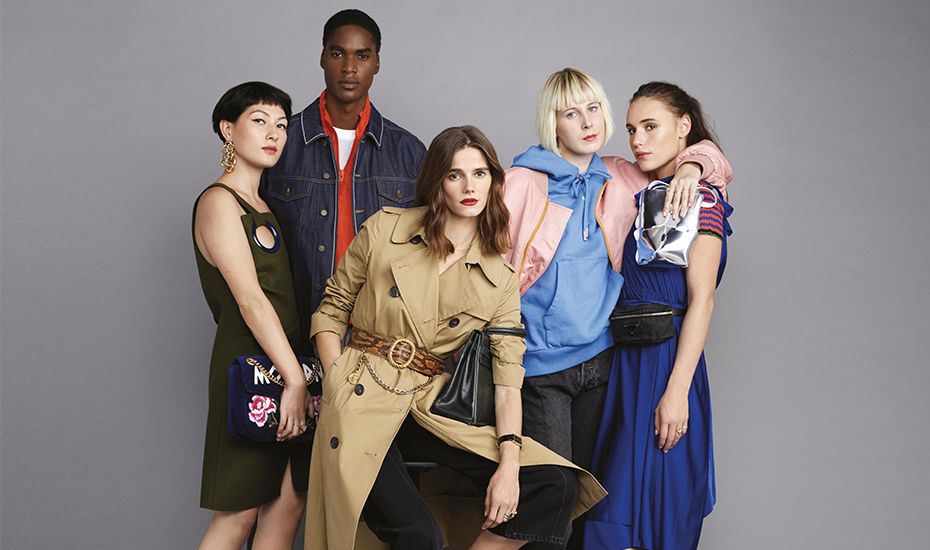 -What is Vestiaire Collective?
Vestiaire Collective is an online fashion store where you can buy and sell preowned luxury designer handbags, clothing, shoes, and accessories!
It's not exactly like a usual vintage online store because the selling and buying are based on its users! So, that sounds to you like eBay or Depop or something, right?
Well, there's a difference that made this platform so famous among the fashionistas around the world so quickly! All the items are checked and authenticity guaranteed by Vestiaire Collective's team of in-house experts.
They also check that the stuff that will come to you is the same stuff that you ordered and that the condition of the items is matching the one indicated by the seller on the website! But lately, Vestiaire Collective gives you the option to pass all these control things so you will not be charged the authentication fees and the extra transfer money. This is only for their trusted seller's products.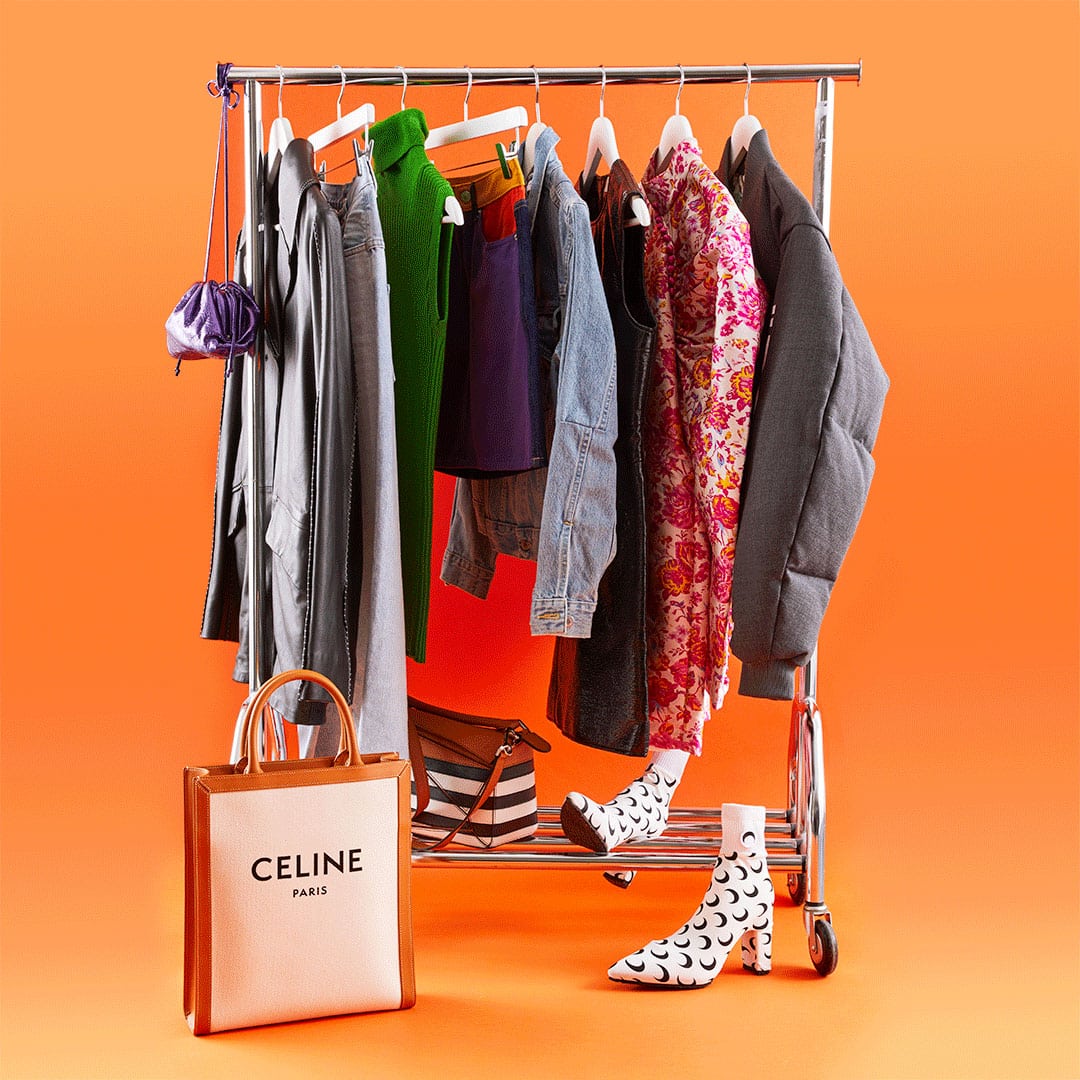 -Is Vestiaire Collective legit?
Vestiaire Collective is legit. It's a shopping platform where you can sell and buy second-hand and vintage pieces. With an extra charge (around $15), vestiaire's expert team can authenticate your product before arrive to you. Therefore, you will be sure that the product you bought is not a scam.
-What can I buy from Vestiaire Collective?
Literally everything! From women's, men's, kid's fashion, jewelry, home wear and so many other categories I can't even think about!
Maybe you believe that Vestiaire Collective is all about vintage 2.55 channel bags but it's far more!
From vintage Dior wedding dresses, and 5ct diamond engagement rings to very rare channel figurines, Vestiaire collective is all about finding luxury rare items!! So now you see the Vestiaire collective review importance and why you really need to know about this online paradise!!!!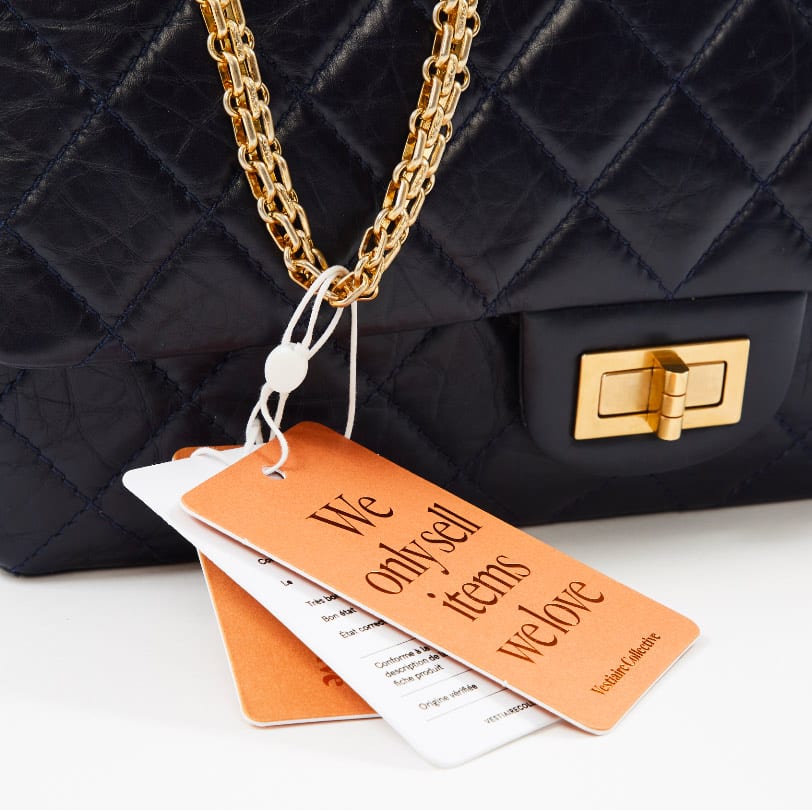 -Why shop from Vestiaire Collective?
From my own experience, this platform offers a huge range of preloved luxury items.
For example, you can find the new Gucci bag that's right now in Gucci's new bond street window and a very rare Chanel bag, things that are either sold out everywhere else or are extremely expensive and you can find them for a better price! You can choose among hundreds of thousands of luxury items!
The platform claims that most of the items are 70 % off their original prices!
Well, from my personal shopping experience, that's mostly true! Vestiaire Collective gives you the opportunity to buy your dreamy luxury items at truly lower prices!
You have the option to get your item under Vestiaire Collective's expert team check control.
The quality and especially the authentication will be checked by its experts! Nowadays after all the scandals, we have heard about famous second-hand retailers and fake bags, we have to be careful! And Vestiaire collective provides us with this guarantee.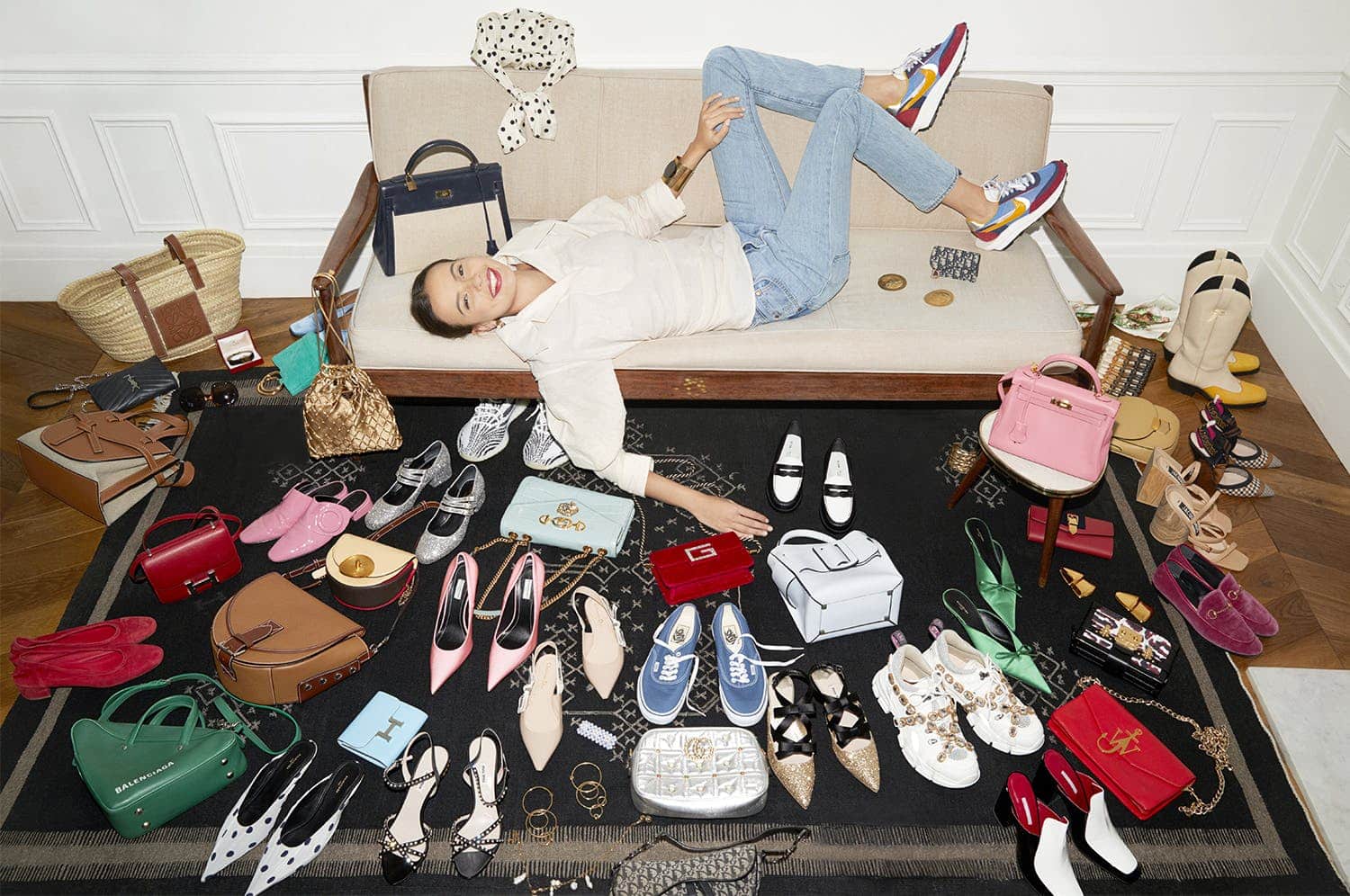 -Why not shop from Vestiaire Collective?
First, it takes time, sometimes a lot. You need to know this. It will take about 10-15 days to receive your item from Vestiaire Collective. Why is this happening? Because the item is not shipped directly to you, first stop in Paris at Vestiaire Collective's headquarters to pass through quality control! So, you have to be really patient and wait for the seller to send the item to Vestiaire collective, then for the site to check the item, and then for them to ship it to you!
The photos aren't taken by professionals with studio lighting but with in-home light with smartphones! So, there may be differences mostly in the colors of the products. It's not a big deal of course, but it may cause some misunderstandings. Dark brown sometimes looks like black or burgundy, well most of the sellers write down the exact color in the description but it's a thing! Also, you may not notice some little scratches or discolorations, or loss of shape, but you can always ask the seller for further details or close-up pictures. Nonetheless, Vestiaire collective is still the best for online preowned and vintage luxury shopping regarding the very good bargains you may strike if you're lucky or fast!!! So, in this Vestiaire collective review, you also read the downsides, and then it's up to you whether you want to try this experience or not.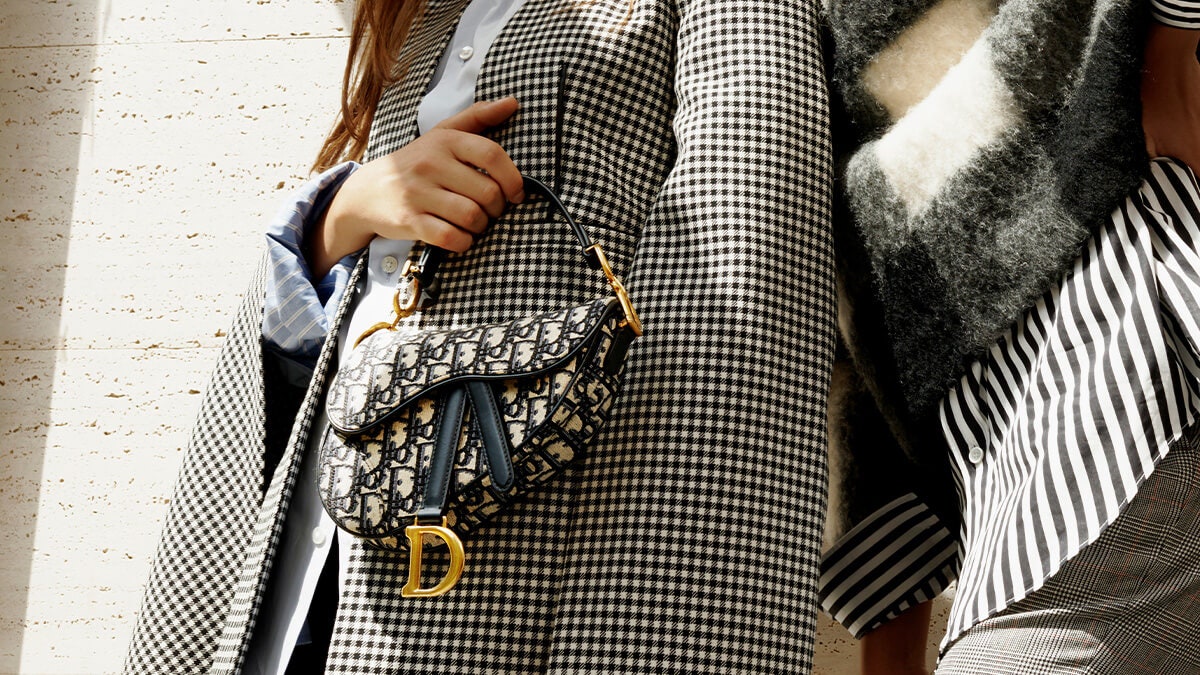 -How to start shopping from Vestiaire Collective?
First of all, to start shopping at Vestiaire, you have to register as a member, it's totally free!
You can shop via their site or their app. I prefer the app, I find it so much easier to use!
Then you start searching! You have also three options to save the items you really like. You can either favorite an item (the red heart <3), put it on your Wishlist, or add it to the basket! I usually use the favorites because it's just a small heart in the upper corner of all products' pictures.
Also, you have the opportunity to negotiate the product's price with the seller. How cool is this right!!!
You just need to touch the make an offer button! The lowest price you can offer is 30 % off the product's price indicated by the seller, and I recommend you start with that!
You have up to three times to make different offers per negotiation and 24 hours to buy the product if any of your offers have been accepted by the seller! Plus, you can comment above any product and ask directly the seller any question!
The basket process is simple enough and it also contains an ''add a coupon code section. It sounds pretty classic to me!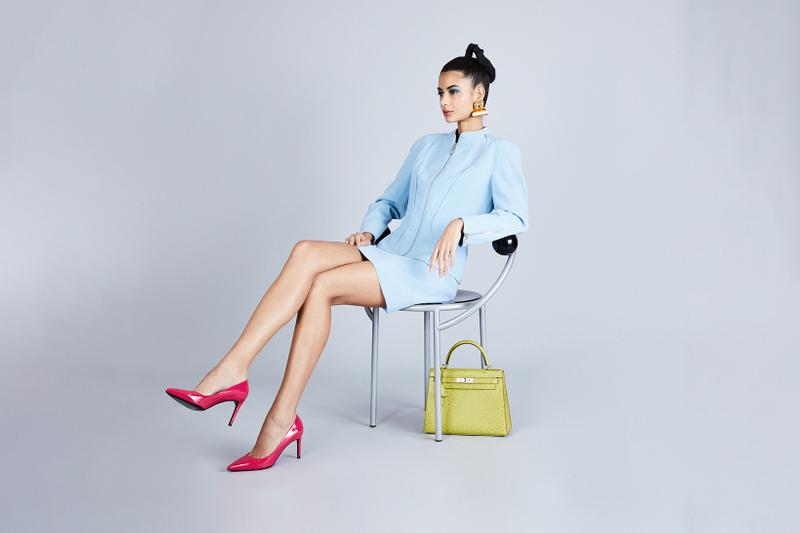 Does Vestiaire Collective make sales?
Well, a lot of them! Vestiaire Collective is designed to offer you the lowest price possible!
I mean the '' make an offer '' option, the coupon codes and all the sales are meant to do this! If there's something I absolutely adore at Vestiaire Collective is the sales and prices in general!
You can get a reduced price all the time of the year!
And the coupon codes, I absolutely love them! But how do you find them? Well most of them will come into your inbox in a vestiaire's mail but you must also search for them on Google! To help you out I have the best vestiaire's coupon codes right here in this post! See!! This Vestiaire collective review also helps you get some good deals!!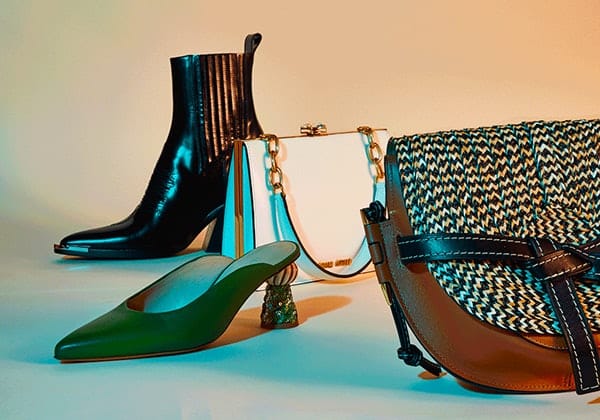 -Is Vestiaire collective worth the hype?
Vestiaire Collective is one of the biggest second-hand shopping platforms in the fashion industry right now. So, it must somehow be worth the hype, right?
Personally, I have trusted Vestiaire so many times and I will definitely shop again and again.
I love all these sales and the bargains, the fact that you can find super unique stuff at very low prices and the control pass makes me feel "safe"!
No one wants to spend 2000 euros in a fake channel bag! So, yes Vestiaire Collective is worth the hype!
I really hope this Vestiaire Collective review was helpful to you and I wish to have the best shopping!!!