** This post contains affiliate links, meaning we earn a small commission if items are purchased, it helps us to support the maintenance of the website.
Knix wear was started in 2013 by Joanna Griffiths, who set out to solve women's postnatal problems of "little leaks." She didn't realize that women who give birth are often left to deal with leaks when they sneeze, laugh, and jump. She saw this as a problem that deserved a solution – and I couldn't agree more!
Today, Knixwear has a whole line of products designed to keep pregnant and postpartum women looking and feeling their best during such a vulnerable time.
Knixwear's mission from their website: "We believe it's time that all women lived totally, unapologetically free. Free from judgment. Free from self-doubt. And free to be yourself."
I love reviewing apparel brands and products for women! Knix Wear's mission is certainly one that the women here at Fit Healthy Momma can stand behind, but do the products deliver on that promise? Let's dive in and take a look.
I ordered several pieces from this line to try out for myself. This review is based on my personal experience with the clothing and my time spent researching the brand and their reviews. If you want to see some of the clothing in action, follow me on Instagram where I post apparel try-ons and more!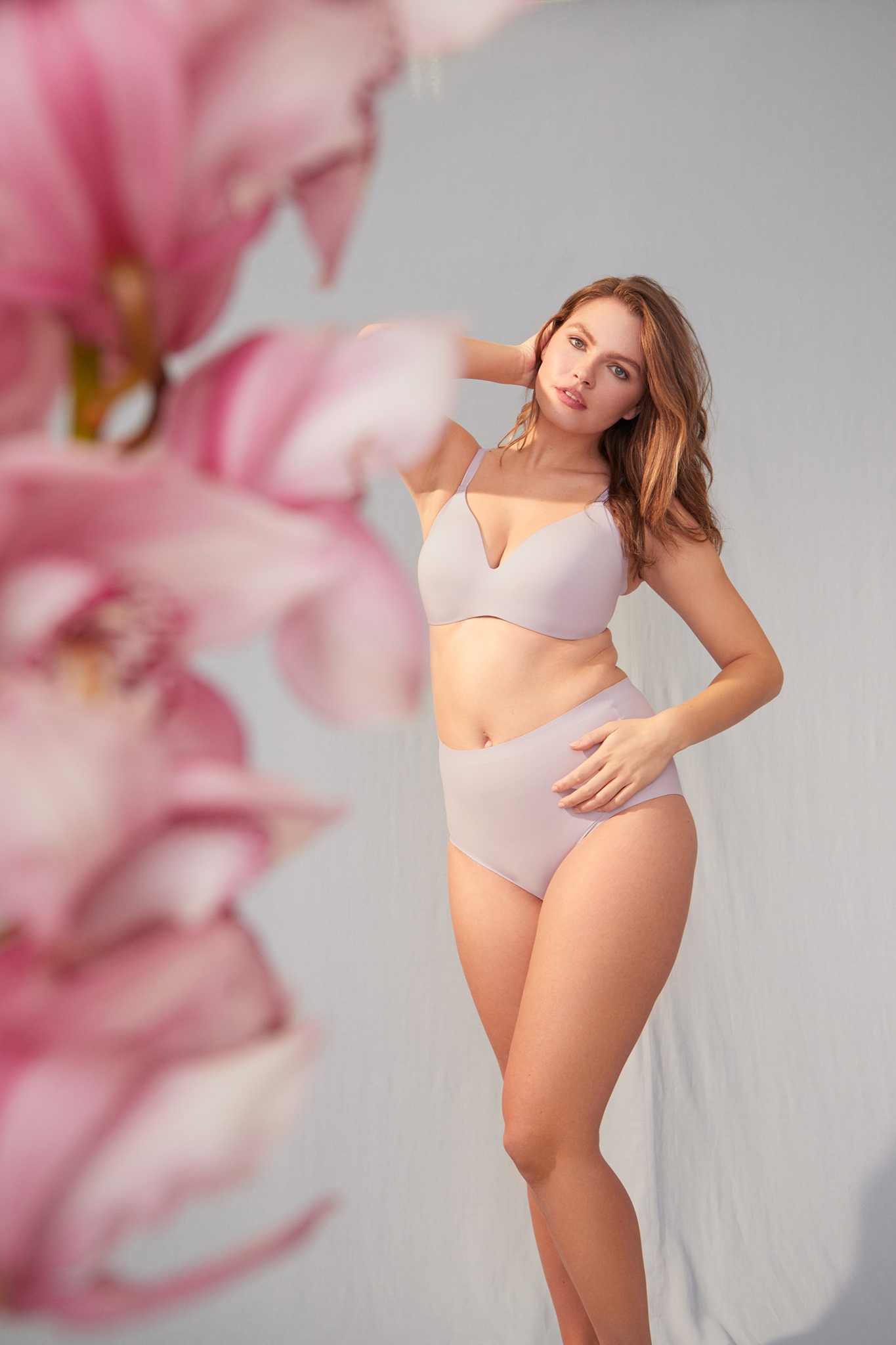 Quick Summary of Knixwear Review
| | |
| --- | --- |
| Products: | Activewear, leakproof underwear, sports bras, leggings, and more |
| Brand: | Knix |
| Founder: | Joanna Griffiths |
| Shop: | knix.com |
| Best for: | Leakproof underwear and comfortable sports bras |
| Pricing: | $$ |
Knixwear Underwear Lineup
Let's begin with their underwear line. Knixwear's underwear has been dubbed "the world's most comfortable underwear" by the company. Each of their underwear features seamless construction, no bulky stitching, and technology that prevents bunching, pinching, and rolling—three things we never want our underwear to do.
These underwear are touted as so seamless that they're even invisible under white riding pants in the equestrian community. If you're like us and you love wearing leggings, seamless underwear that doesn't roll and the bunch is a must. These are my all-time favorite, though.
Knixwear underwear comes in a few different varieties: leakproof, athletic, essential underwear, and thigh saver. Next, we'll break each of these down for you to review.
Leakproof underwear
This wouldn't be a very good review if we didn't take a look at their most popular product and the one that started it all, their leakproof underwear.
Their leakproof underwear is designed from top-of-the-line Italian textiles. There's a built-in panty liner that promised to absorb 1-3 tsp of liquid without adding any bulk to the underwear. Additionally, there's a quick-dry, moisture-wicking gusset that dries two to three times faster than the regular cotton used in traditional underwear.
This line has a total of seven different styles to choose from. Let's take a look at each of them:
All of their leakproof underwear are great options for postpartum underwear for moms who have more going on down there in their postpartum phase. We also adore these high-waisted postpartum recovery panties from Kindred Bravely.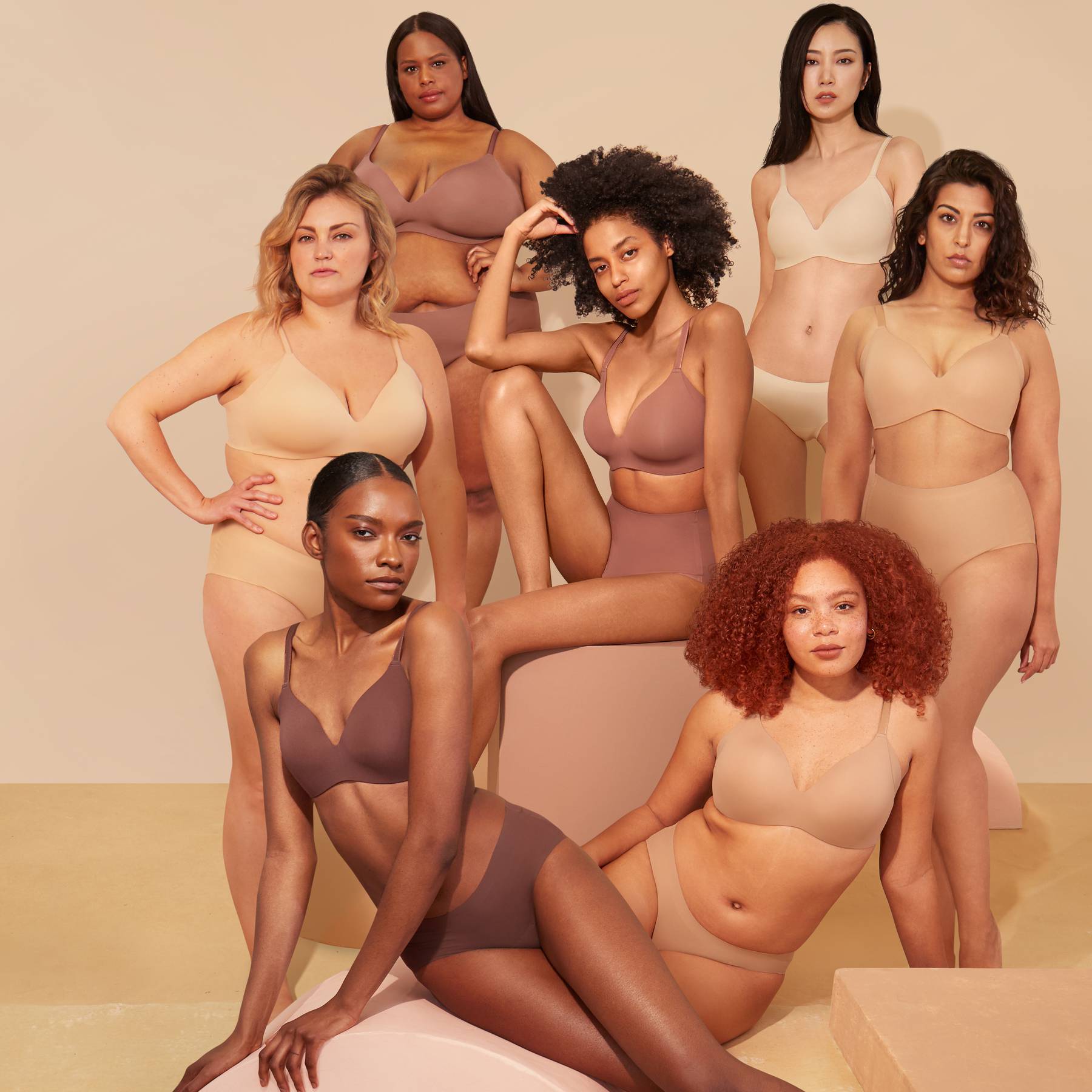 Athletic Underwear
Next up is Knix Wear's Athletic underwear line. This line is characterized by its seamless, moisture-wicking technology, and stretchability. These are designed to "maximize movement and comfort during your most intense workouts." The fit of the athletic line is a bit more relaxed than the Everyday line.
These are designed to keep you dry, fresh, and odor-free through sweaty, intense workouts. Let's be honest, it can get uncomfortable when we're wet and sweaty during a workout. This line features four styles, including:
Bikini: mid-rise, medium coverage
Boyshort: high-rise, extra coverage through the hips and butt
Thong: mid-rise, minimal coverage
Cheeky: low-rise, light coverage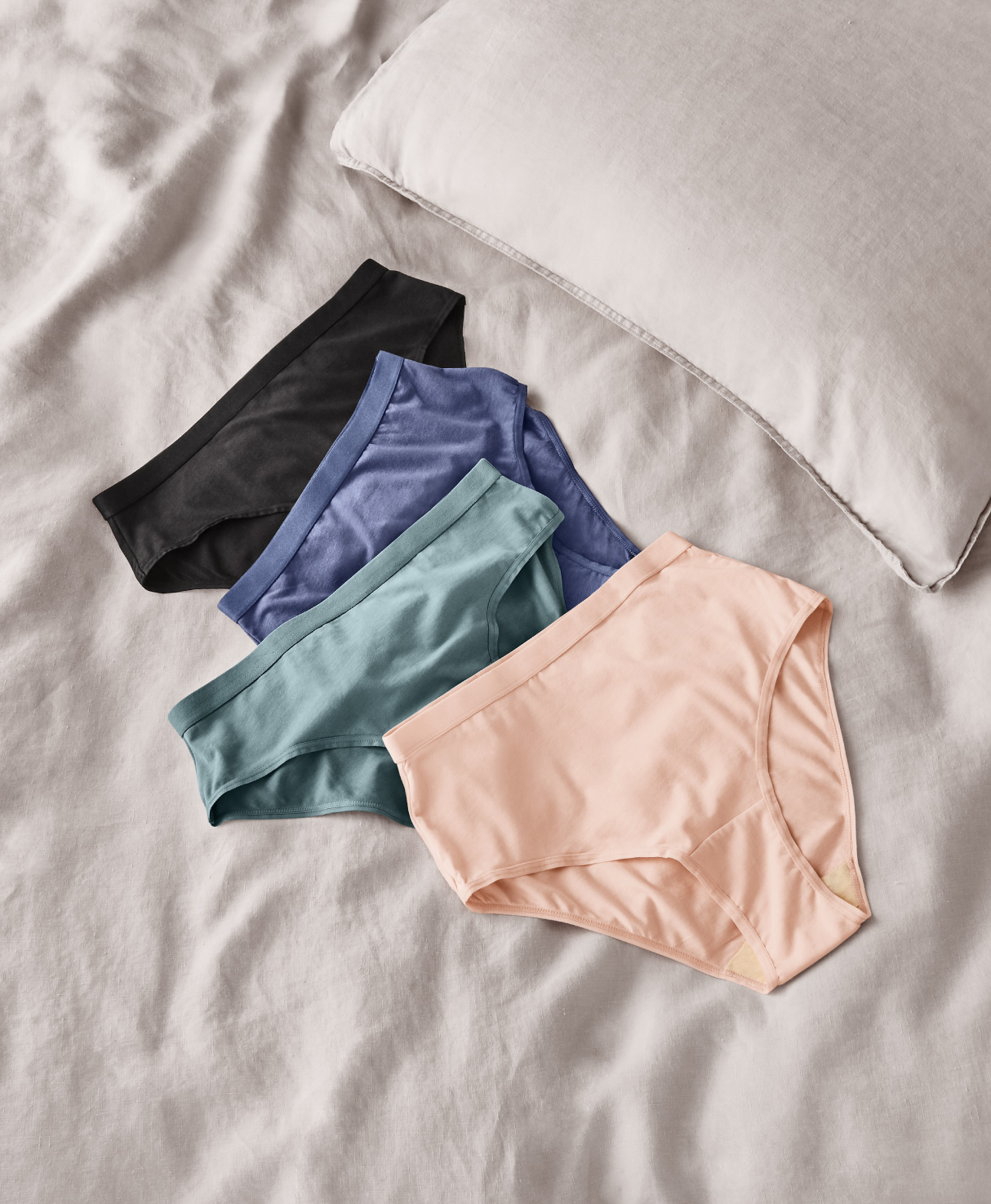 Everyday Performance Underwear
The Everyday Performance line features "light-as-air fabric and gives you that naked-but-better feel, while soft velvet flocking hug your curves." Similar to their other lines, these are seamless under clothes but feature a closer, snugger fit than the Athletic line.
The Knix Wear Everyday Performance underwear comes in the same four options as the Athletic line, allowing you to choose which style and coverage suit your body and style best.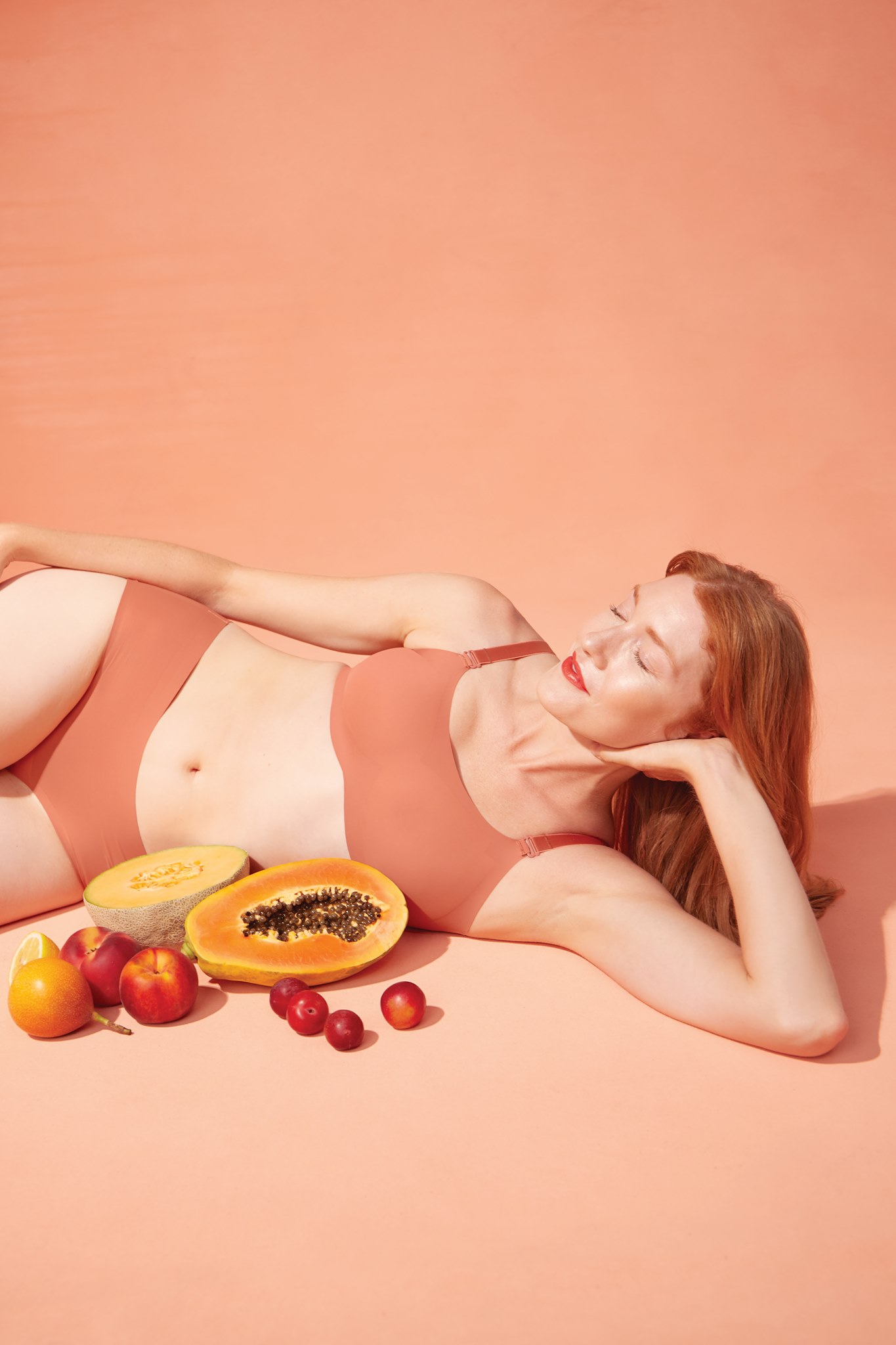 Knixwear Thigh Saver Essentials
The last style of underwear in our Knixwear review is the Thigh Saver Essentials. These are long-leg underwear that features the same seamless design and built-in gusset, but with additional design features that help prevent uncomfortable chafing. These are a great option for wearing underwear and flowy outfits that may encourage your thighs to get close.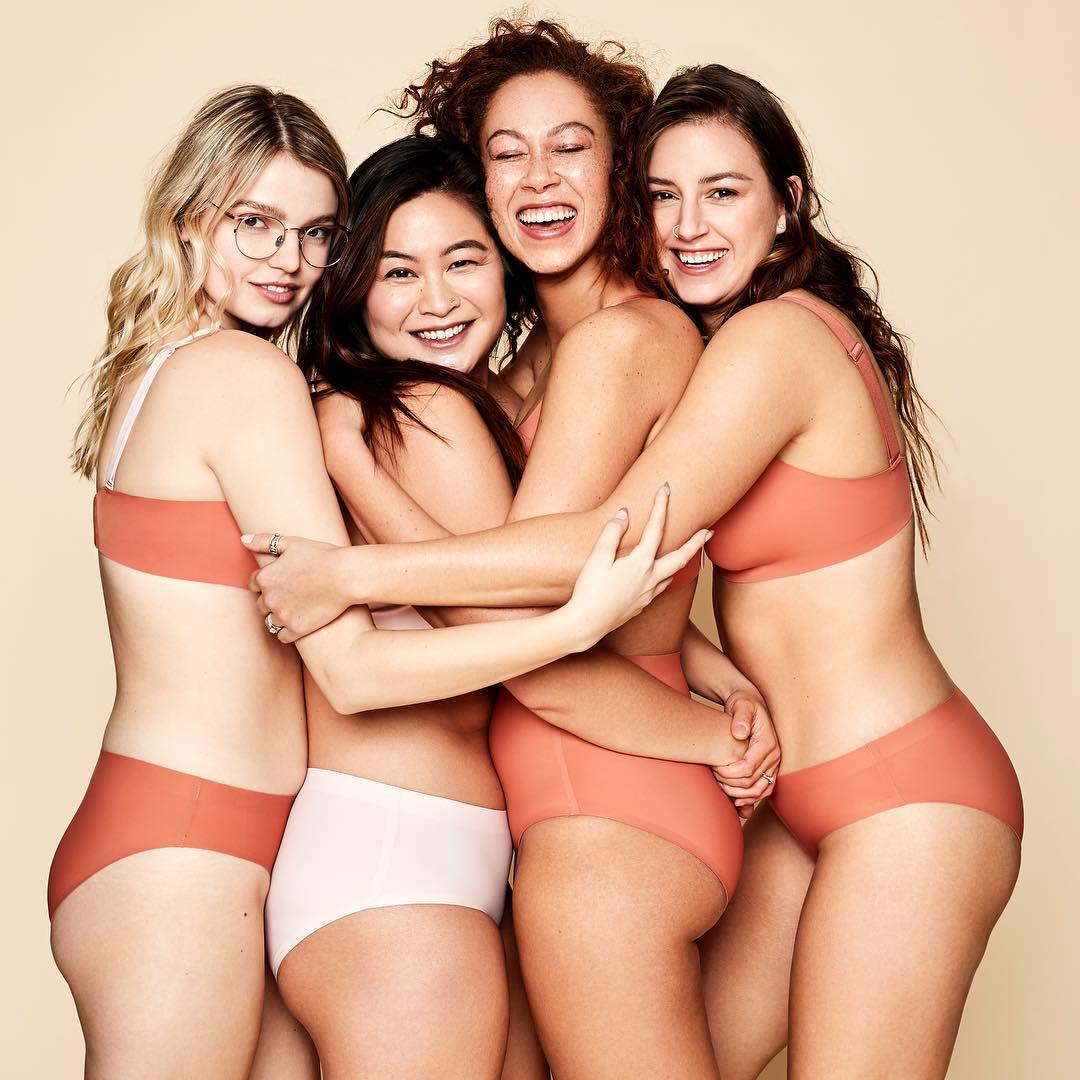 Knixwear Bra Lineup
Next up in our series of Knixwear reviews is their bras. Keeping with their desire to provide women, both postpartum and otherwise, comfortable and fresh, all their bras are underwire-free and come in a full range of sizes from an A to a G cup. According to their website, their bras are, "comfortable performance fabrics that evolve with your day."
If you're a pregnant or nursing momma, you can't beat the level of comfort, style, and functionality you'll get with this bra.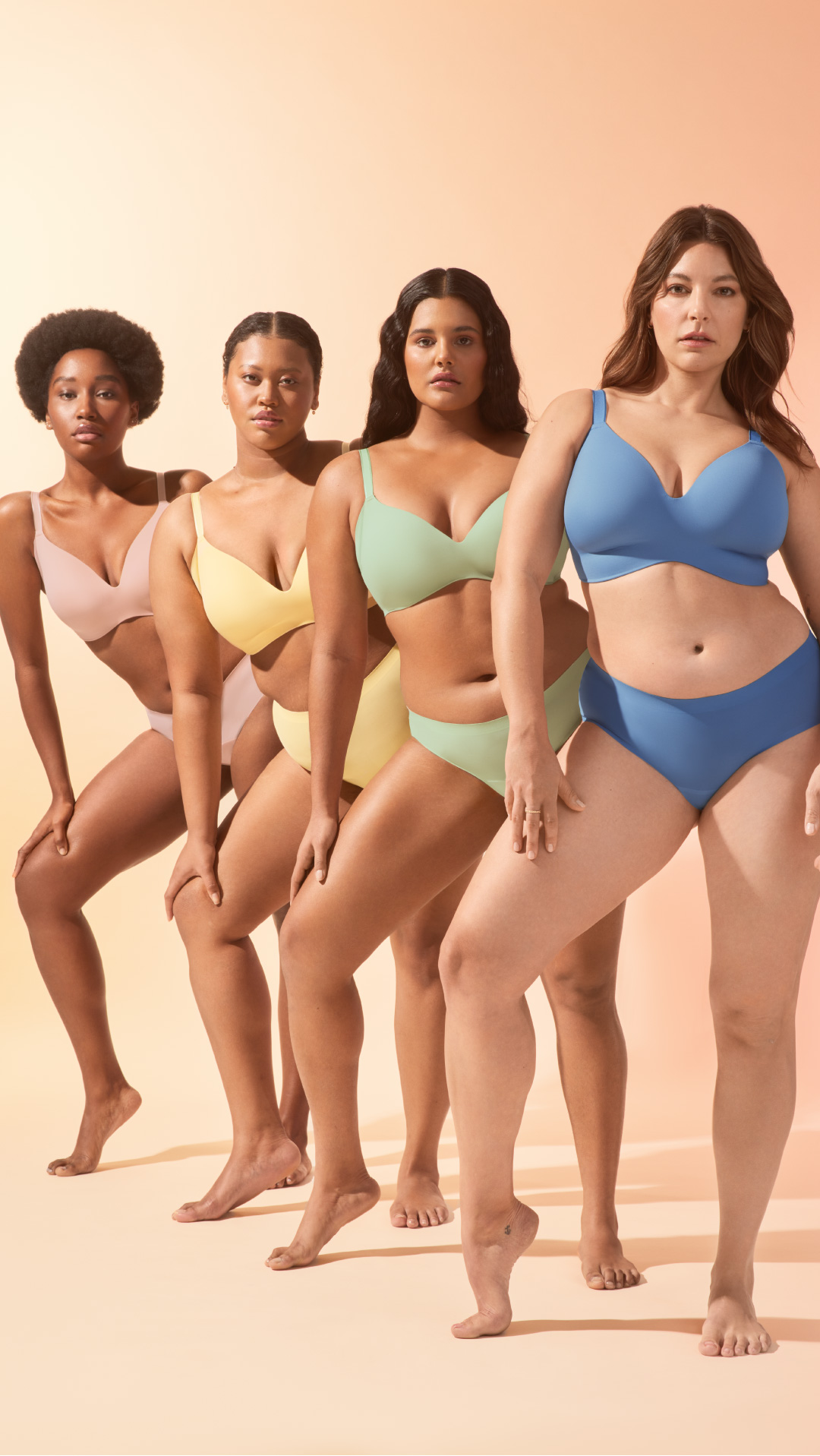 8-in-1 Evolution Bra Review
Perhaps their most popular and famous bra is their 8-in-1 Evolution bra. This style comes in a padded and unpadded option, two sets of detachable straps, and reversible colors to allow the user to choose from eight different wearing options.
The padded option is subtle, adding "an extra layer of modesty, without volume." This may not be your everyday bra due to its complexities, but we love having a bra handy for those tops that require a unique strap set up in order for us to pull it off.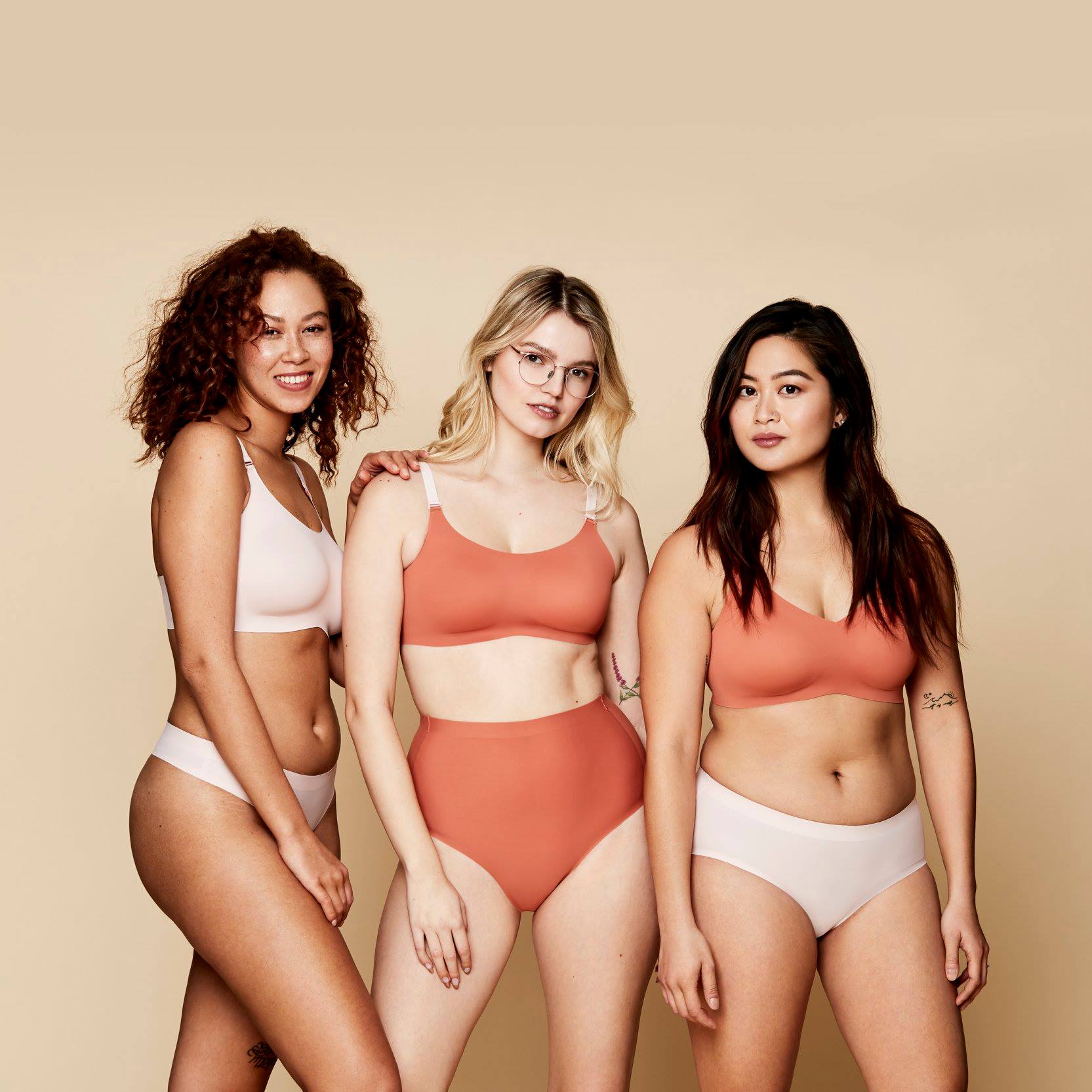 Padded V-Neck Bra
This lightly padded bra features a low-cut neckline, supportive straps, and a style that's perfect for everything from working out to a night on the town. There's no wiring, making it incredibly comfortable.
The WingWoman Contour Bra
The WingWoman Contour Bra is designed to eliminate that pesky side and back spillage that we get with some bras that pinch and squeeze our breasts into unflattering positions. This bra provides "natural, underwire-free lift and separation."
If you need one that's nursing-friendly, check out this option – one of my go-to's to this day, and my nursing journey ended months ago.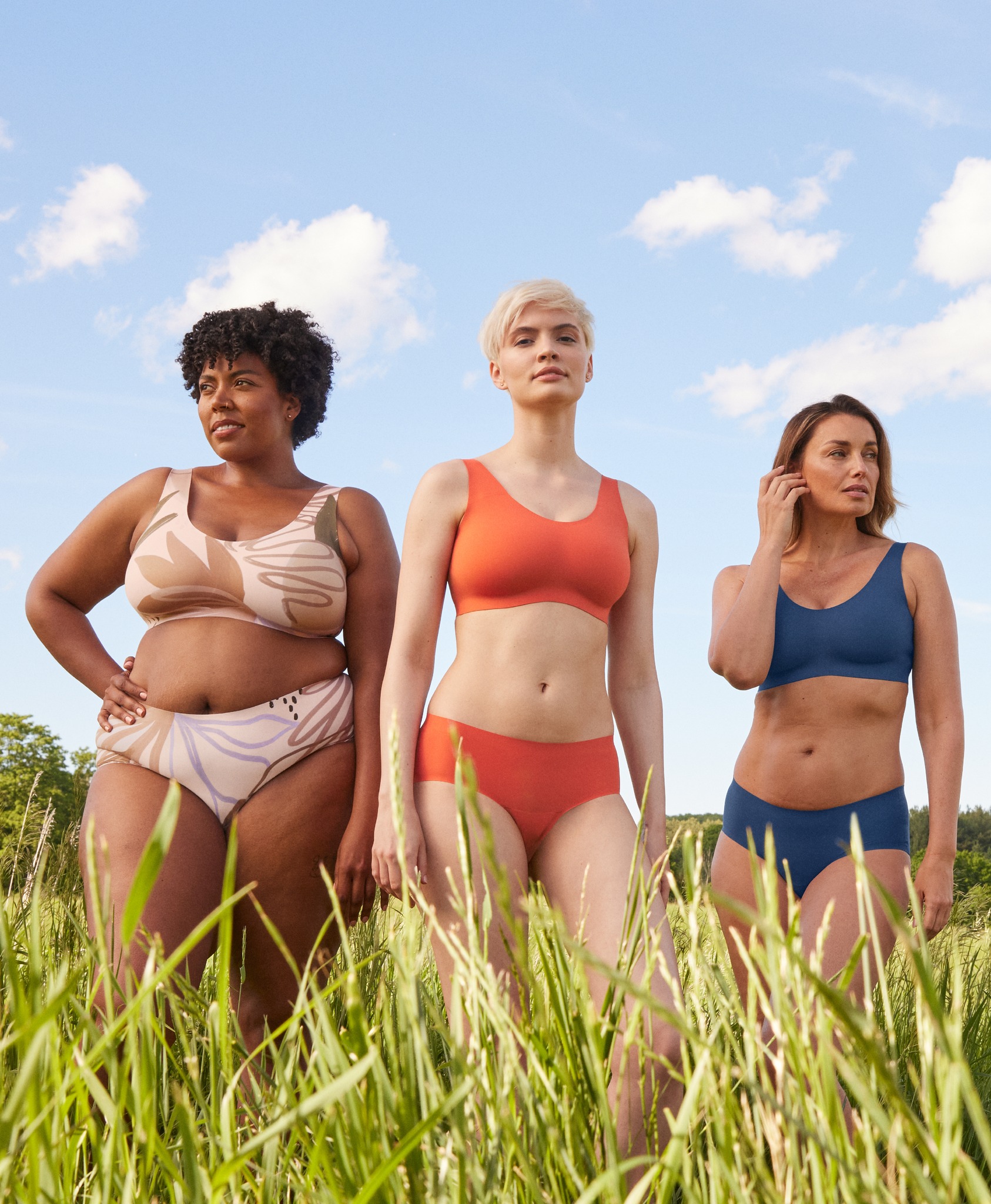 Knix Sports Bras
Knix wear claims that all their bras are comfortable enough for working out, however, they also have a whole line of Knix wear sports bras that are designed to power you through the most intense workouts with a thought about your bra and comfort. These bras are "comfortable and supportive for large breasts too, with no wires and no distractions."
There are three different Knix sports bras to choose from: Catalyst Sports Bra, Racerback Evolution Bra, and Longevity Bra. Each of these styles provides comfort and support for even the toughest workouts. We love that Knix wear caters to women with all different breast shapes and sizes.
I personally wore this bra throughout my entire pregnancy and nursing journey and can't say enough good things about it.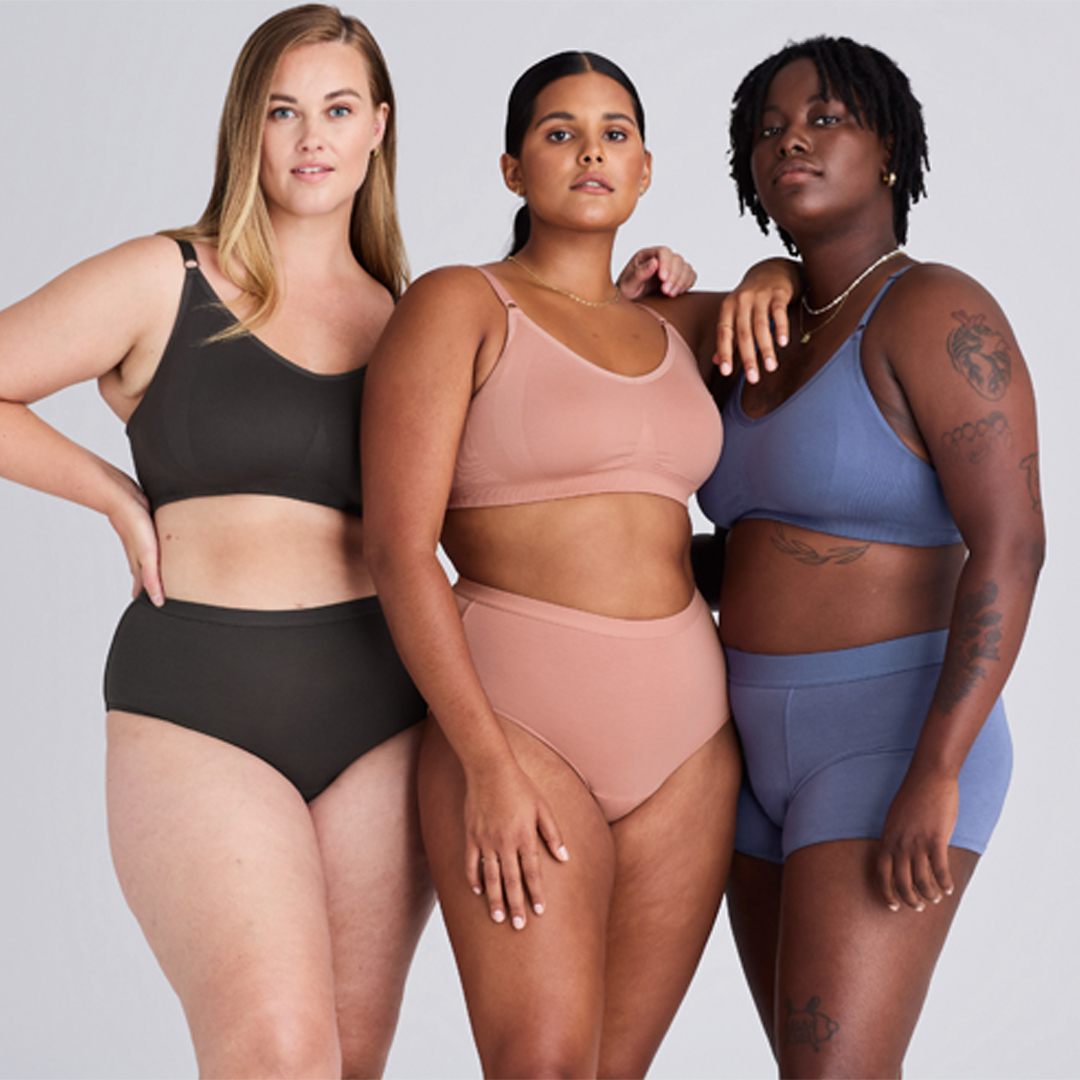 How Much Does Knixwear Cost?
The price for Knixwear undergarments is pretty comparable to other specialty underwear retailers, which all tend to be a bit more expensive than more mainstream options.
You can expect to pay the following:
Knixwear Leakproof Underwear: $23-$38 per pair
Knixwear Bras: $55-$60 each
Postpartum Underwear: $36-$38 per pair
Postpartum Bras: $40-$55 each
How Do These Clothes Hold Up?
The people who bought these garments and liked them, they seemed to be quite impressed with their quality and longevity. Many women reported that they held up and maintained their integrity through multiple washes and dry's. I personally found this to be the case, too. I've washed and worn my garments many times now and have no complaints.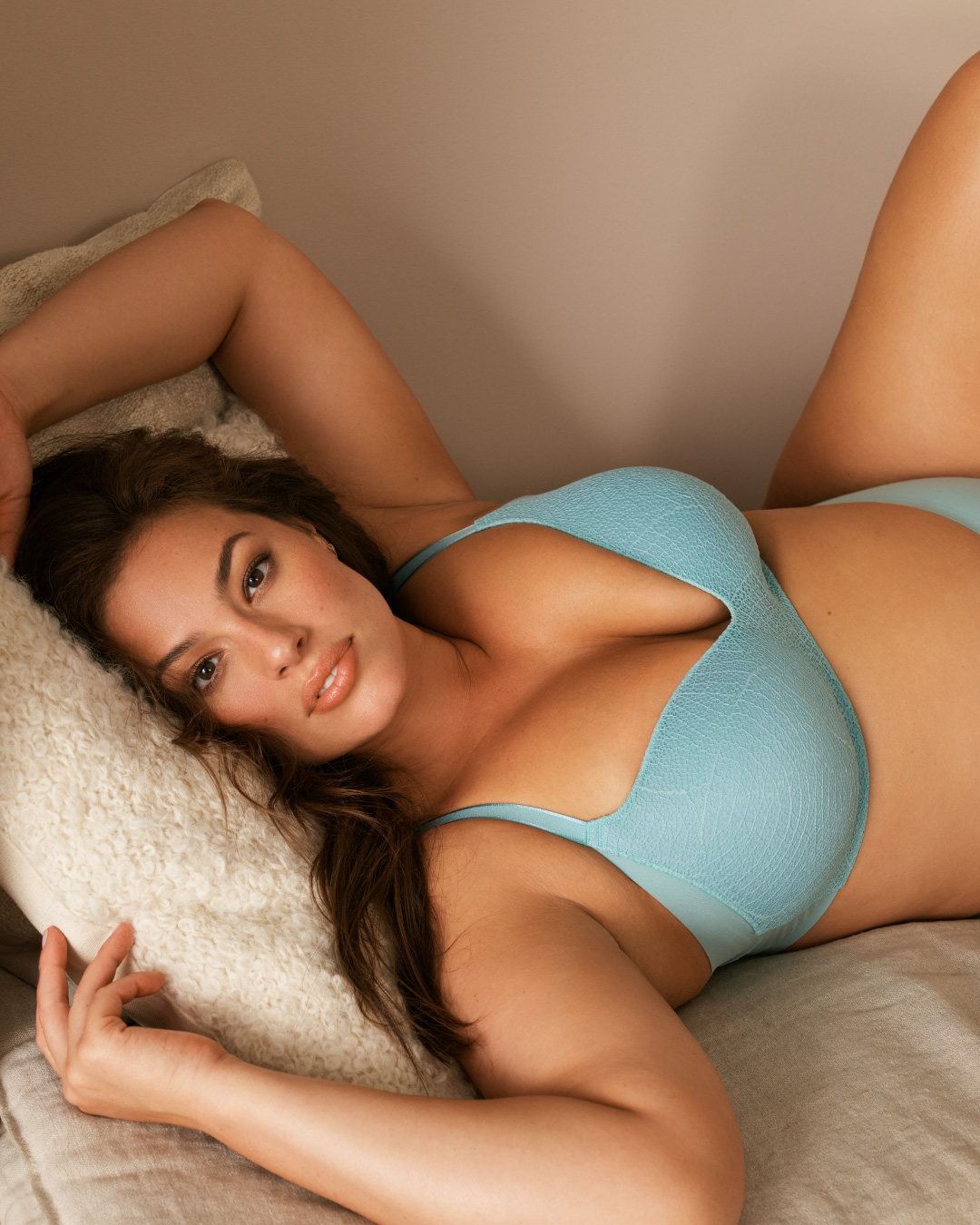 Does Knix Fit True To Size?
Knix Wear's sizing is supposed to be true to size, their sizing chart indicates measurements and recommendations. However, many women complained that the garments did not fit the way they were supposed to.
Some reviewers left comments saying that they complained to Knixwear and were told that the fabrics aren't cut evenly, explaining the sizing discrepancies. However, Knix is always quick to resolve these issues and there should be no worries going forward.
Return Policy
Their bras, tanks, and bodysuit are eligible for returns within 30 days of delivery. Underwear and swimwear are in final sales. I was a bit hesitant to purchase underwear based on the lack of a return policy, but once I received them, I didn't even consider returning them! Not to mention, it makes complete sense…no one wants used underwear, right?
Shipping
According to Knixwear's website, they fulfill orders within 1-2 days after you place your order and you can expect to receive your order within 10 business days. I think I received mine in about 7 days.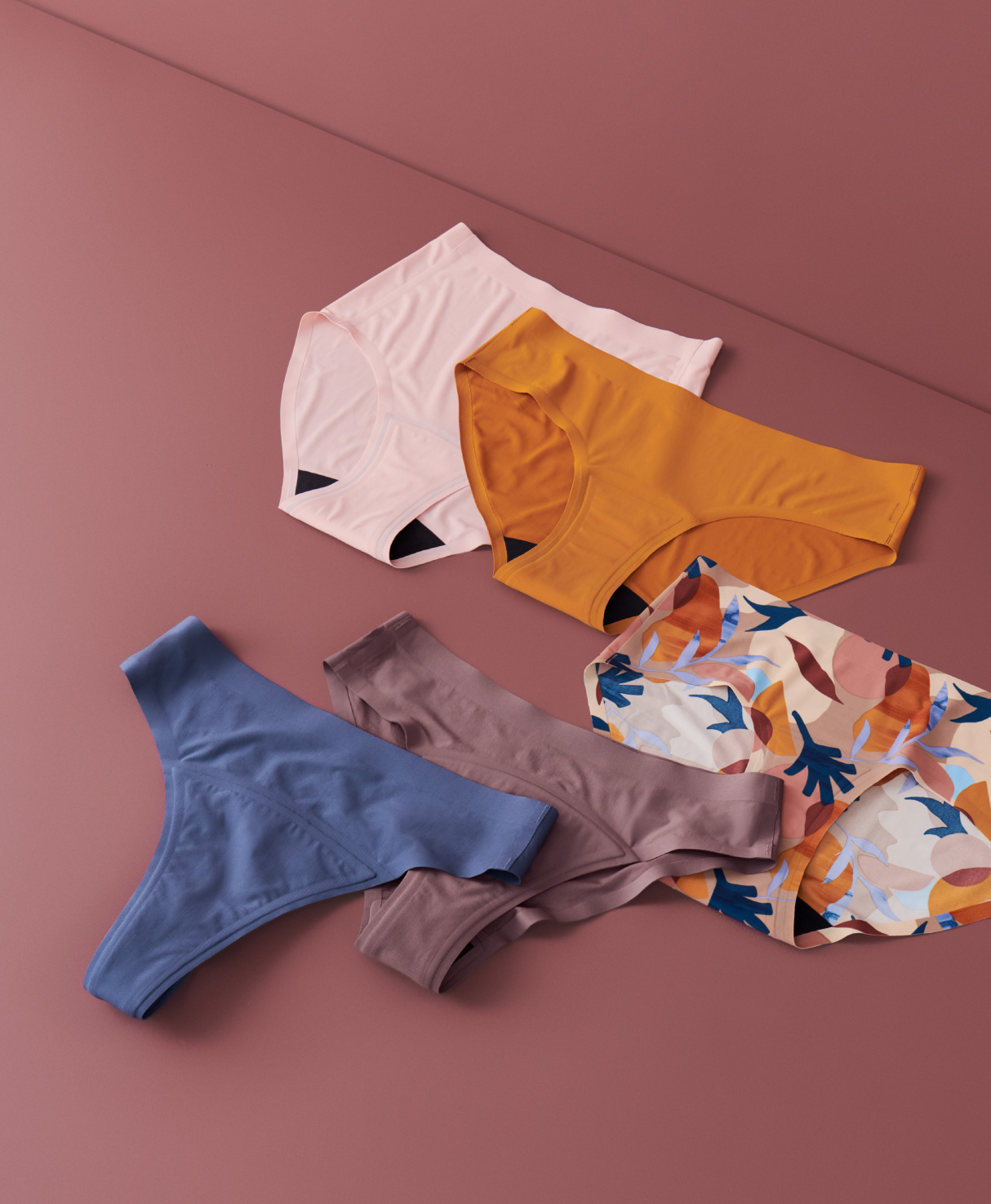 Worth It? My recommendation
When I became alert to the Knixwear brand, I was excited to start digging in and seeing what they're all about. Between my personal experience with the brand and my research into Knixwear customer reviews, this brand is outstanding with high-quality material and excellent customer service.
After reading all the negative reviews, I found that they all had to do with people not being able to get in touch with the company after something went wrong with the order. However, they were quick to respond and always seemed to "make it right." That's a sign of great leadership and a brand that cares about its customers.
That said, I think we, as women and moms, need more companies that promote real women, their real bodies, and issues. Knix is that company and I cannot say enough good things about them. I say, go for it and feel confident that you're getting great clothing at a great price.
I recommend KNIX AND Kindred Bravely. But, before you go to their website and start shopping around, you can check out my full analysis of Kindred Bravely's clothing. Their clothing is cute, comfortable, and functional – what more could a momma ask for?