** This post contains affiliate links, meaning we earn a small commission if items are purchased, it helps us to support the maintenance of the website.
Eileen Fisher is a women's fashion brand that focuses on creating timeless, elegant, and comfortable clothing pieces that are designed to last. The brand was founded in 1984 by Eileen Fisher, who sought to create clothing that was both stylish and sustainable.
Eileen Fisher's designs are known for their simplicity, clean lines, and minimalist aesthetic. The brand uses natural and eco-friendly materials such as organic cotton, linen, silk, and Tencel, and implements sustainable production processes such as dyeing and finishing techniques that minimize environmental impact.
Eileen Fisher offers a wide range of clothing items, including tops, dresses, pants, skirts, and jackets, as well as shoes and accessories such as scarves, hats, and bags. The brand's collections feature neutral colors such as black, white, gray, and beige, as well as some seasonal pops of color.
The brand is committed to social and environmental responsibility and has implemented a number of sustainability initiatives, such as a take-back program that allows customers to donate or recycle their used Eileen Fisher clothing, and a circular design program that reuses and repurposes unsold clothing items.
Eileen Fisher New Arrivals Women's Fashion
Organic Linen Délavé Bateau Neck Top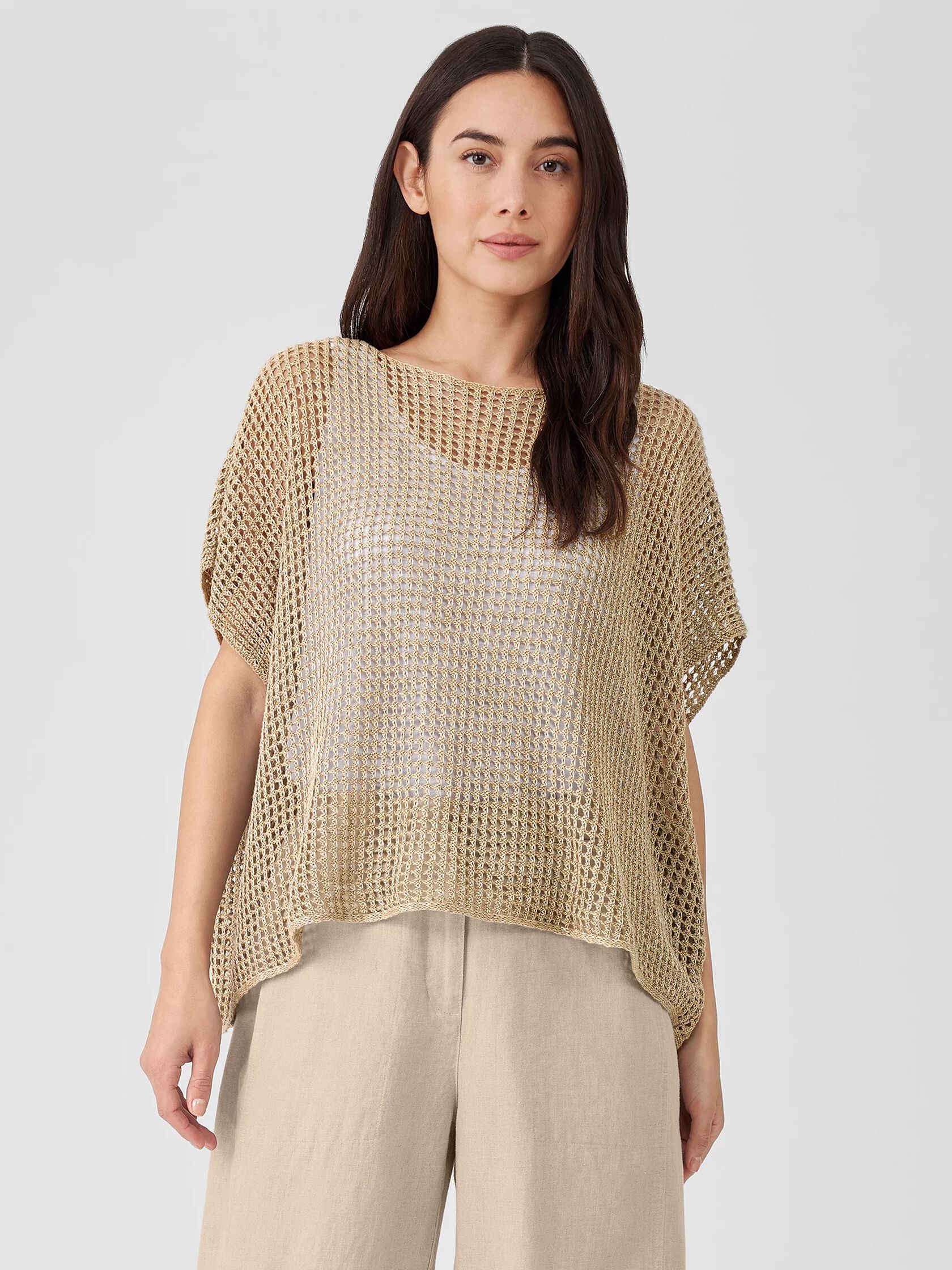 A textural crochet stitch adds intrigue to a simple bateau neck top. Layer it over tanks or tees, in airy organic linen.
Organic Linen Wide-Leg Pant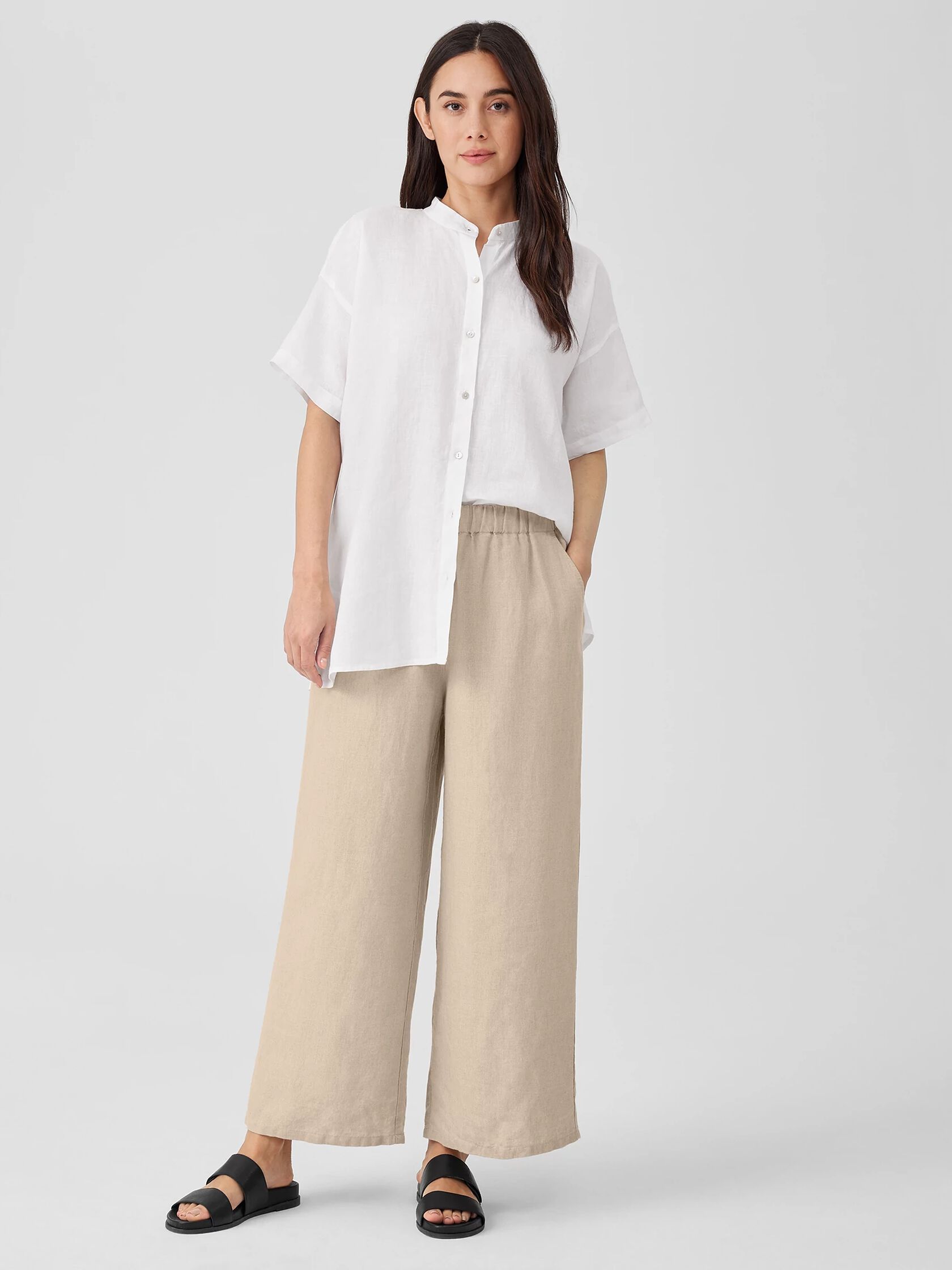 Cool and crisp. The wide-leg pant, a warm-weather essential in our organic linen that's not too heavy, not too light.
Washed Organic Linen Délavé Short-Sleeve Shirt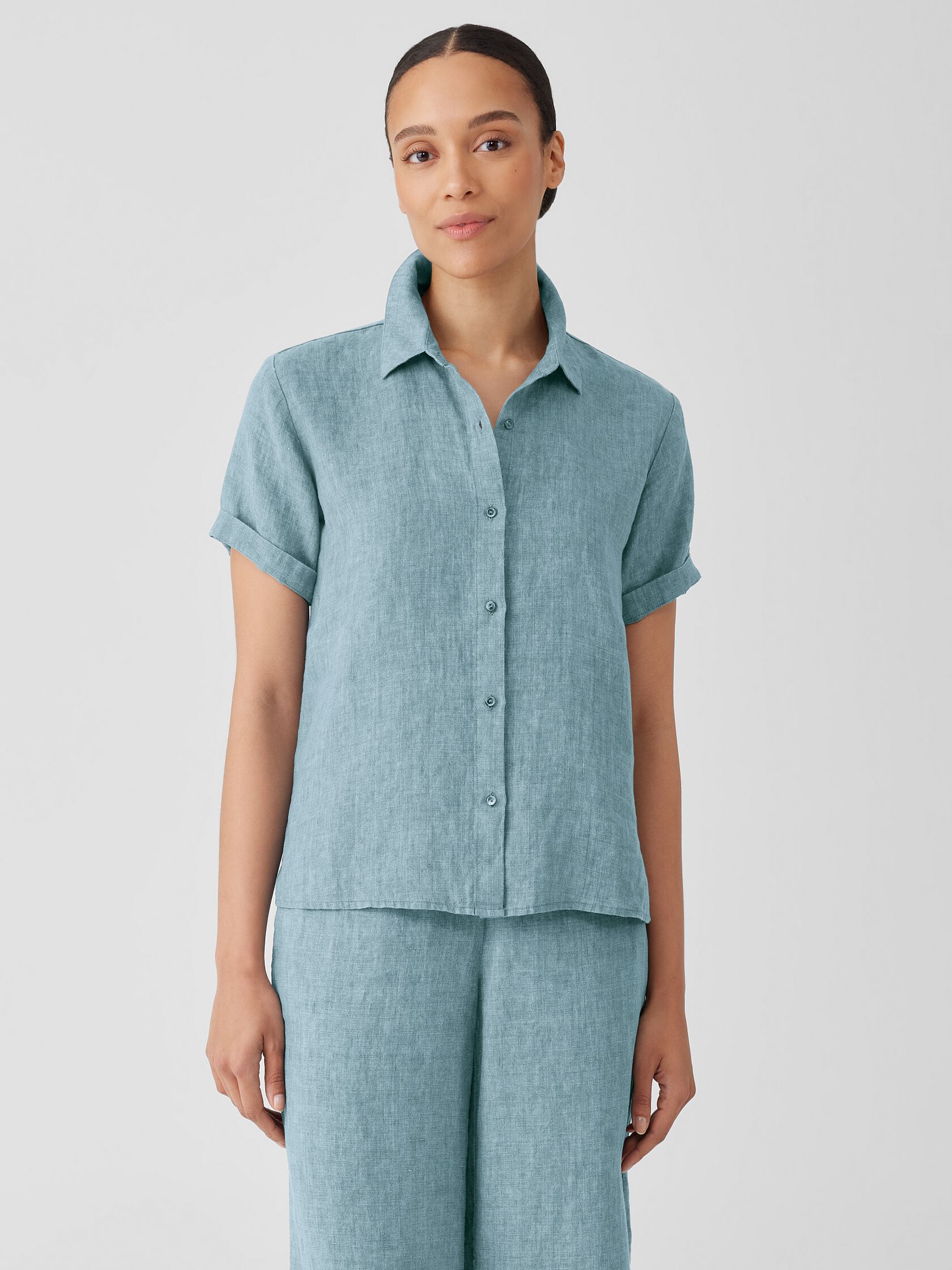 Our quintessential warm-weather shirt with a classic collar and short sleeves. Délavé dyed for nuanced color—pair it with our matching pant to make it a set.
Washed Organic Linen Délavé Wide-Leg Pant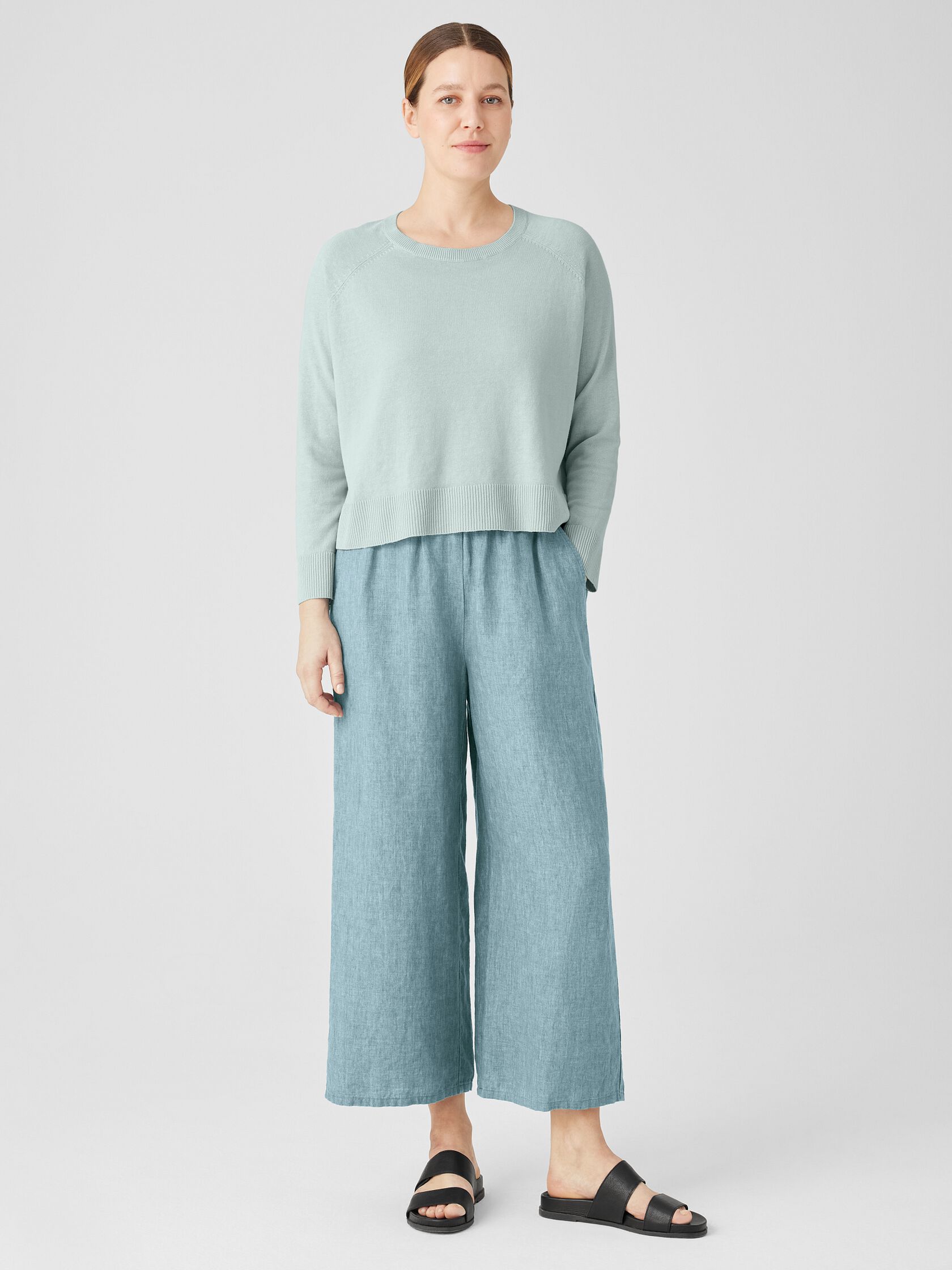 The wide-leg pant. A classic shape, updated for warmer weather in our délavé-dyed organic linen weave. Pair it with one of our matching tops to make it a set.
Organic Linen Mandarin Collar Dress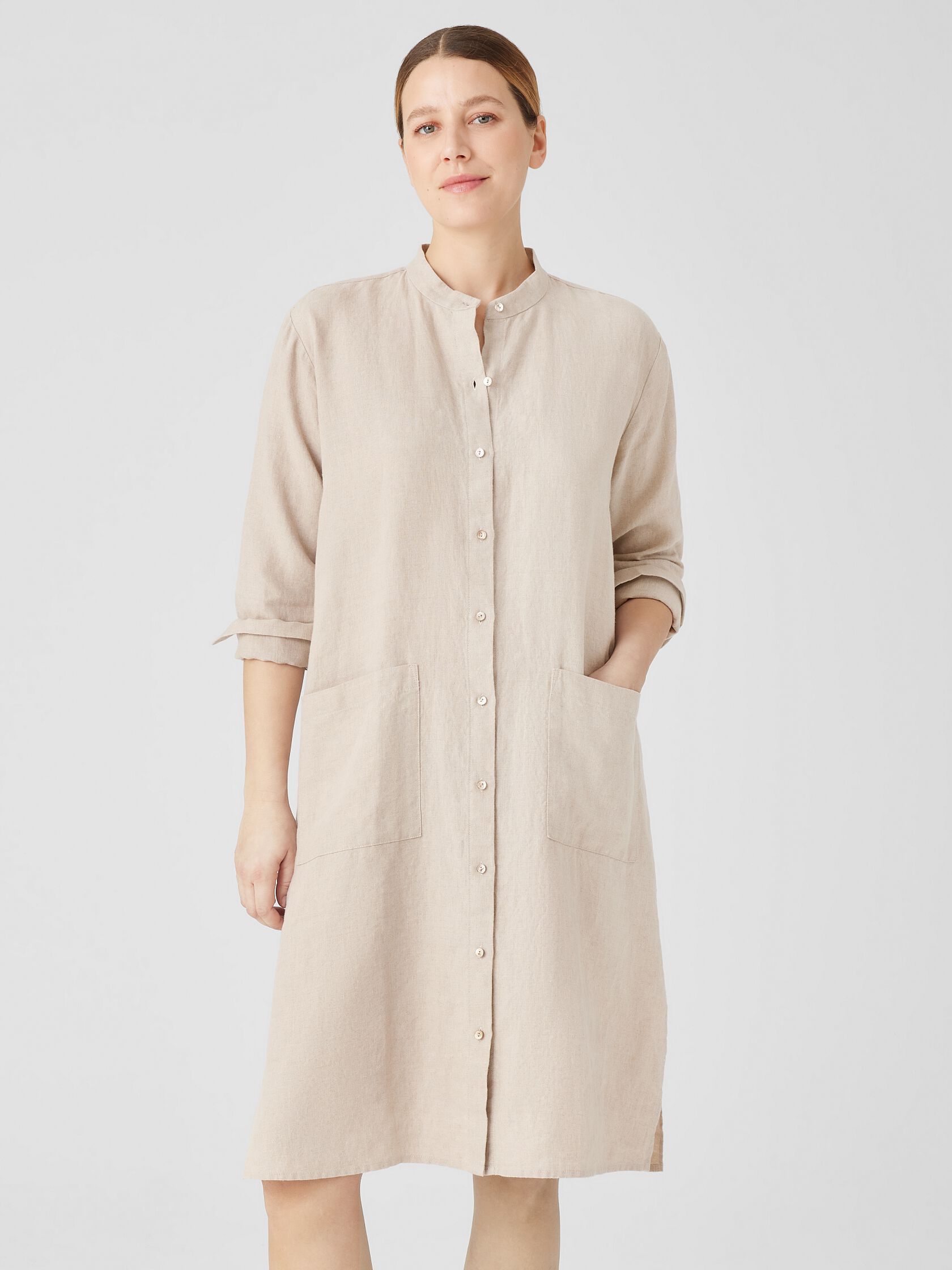 A breezy dress that loves to layer. The mandarin collar dress with patch pockets and side slits. In our signature Organic Linen that's not too heavy, not too light.
Organic Linen Lantern Pant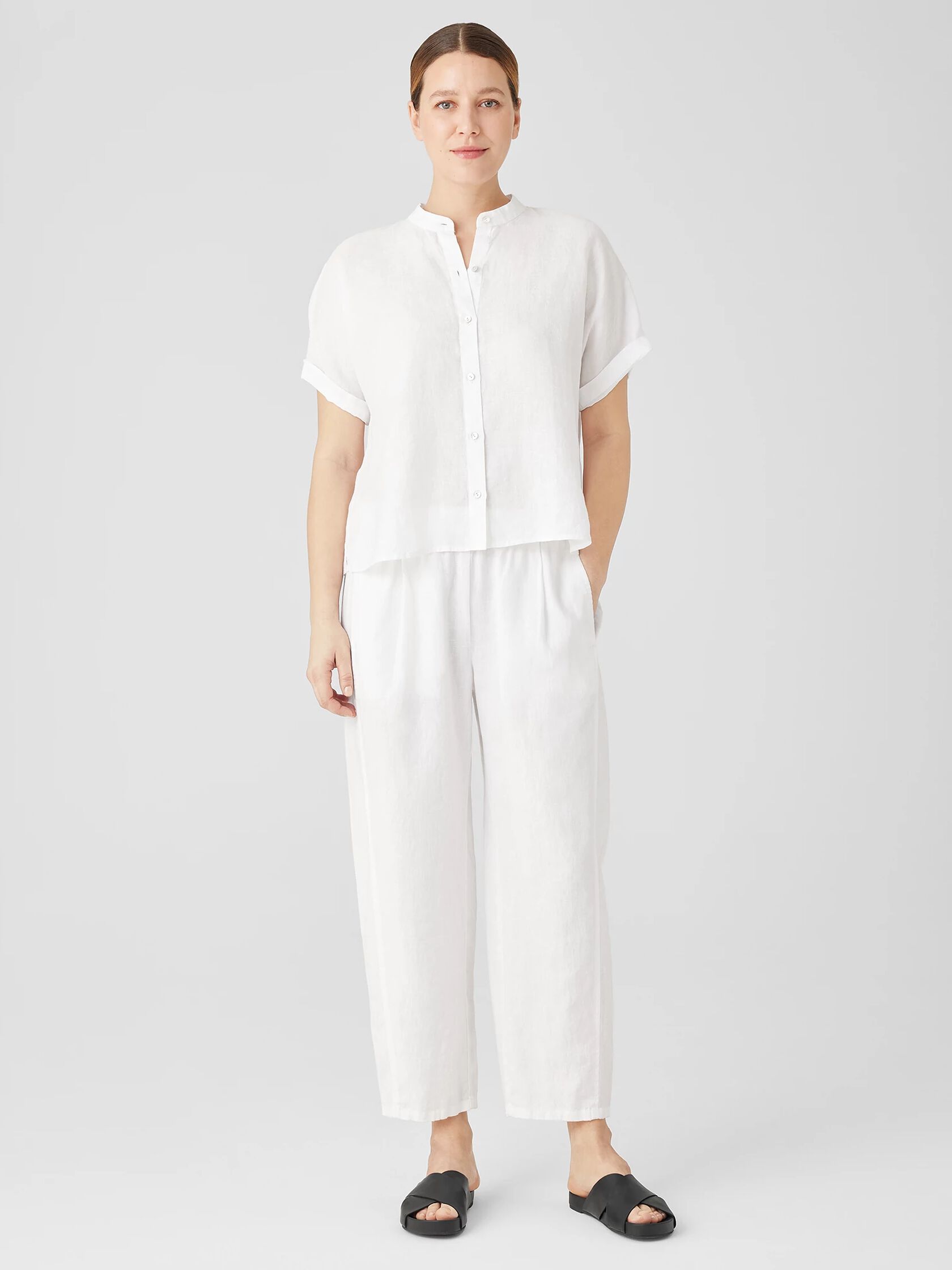 The lantern pant. A modern shape, updated for warmer weather in organic linen that's not too heavy, not too light.
Organic Linen Cotton Seed Square Top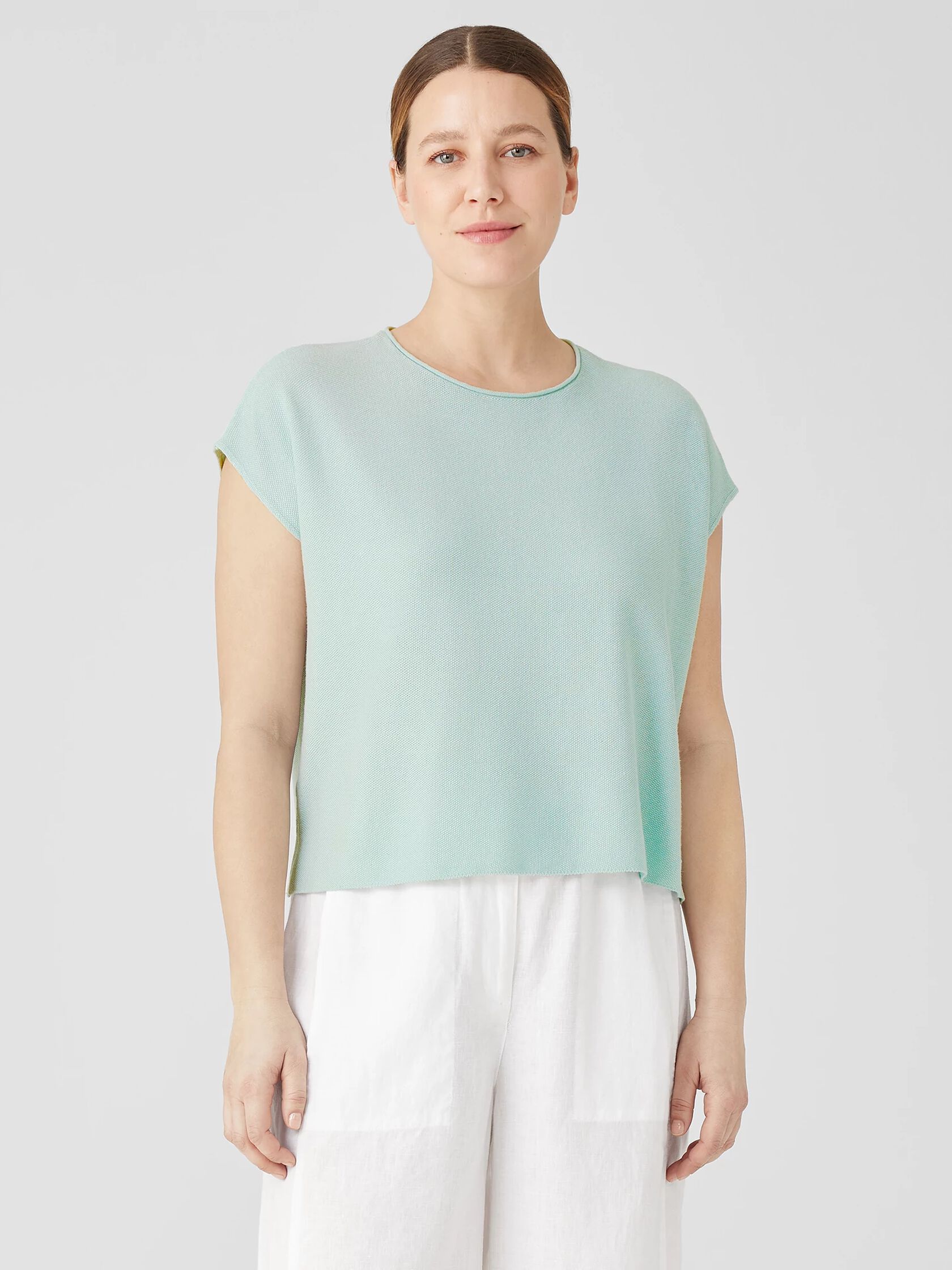 A dimensional stitch adds depth to a simple square top. In a blend of organic linen and organic cotton with nuanced texture.
Organic Linen Square Neck Dress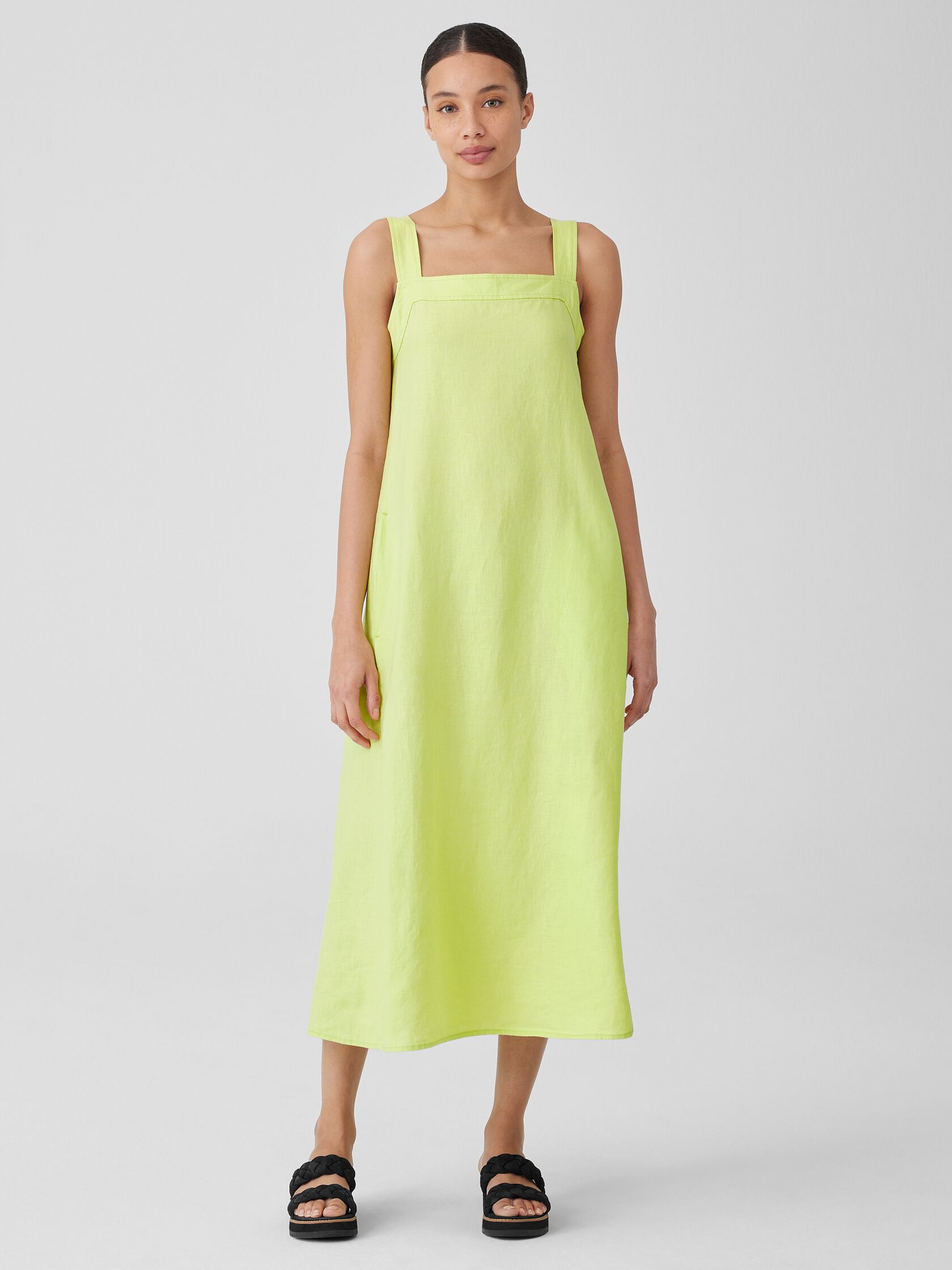 The square neck dress—a silhouette with clean lines and pockets. Cool and crisp, in organic linen that's not too heavy, not too light.
Organic Cotton Slub V-Neck Top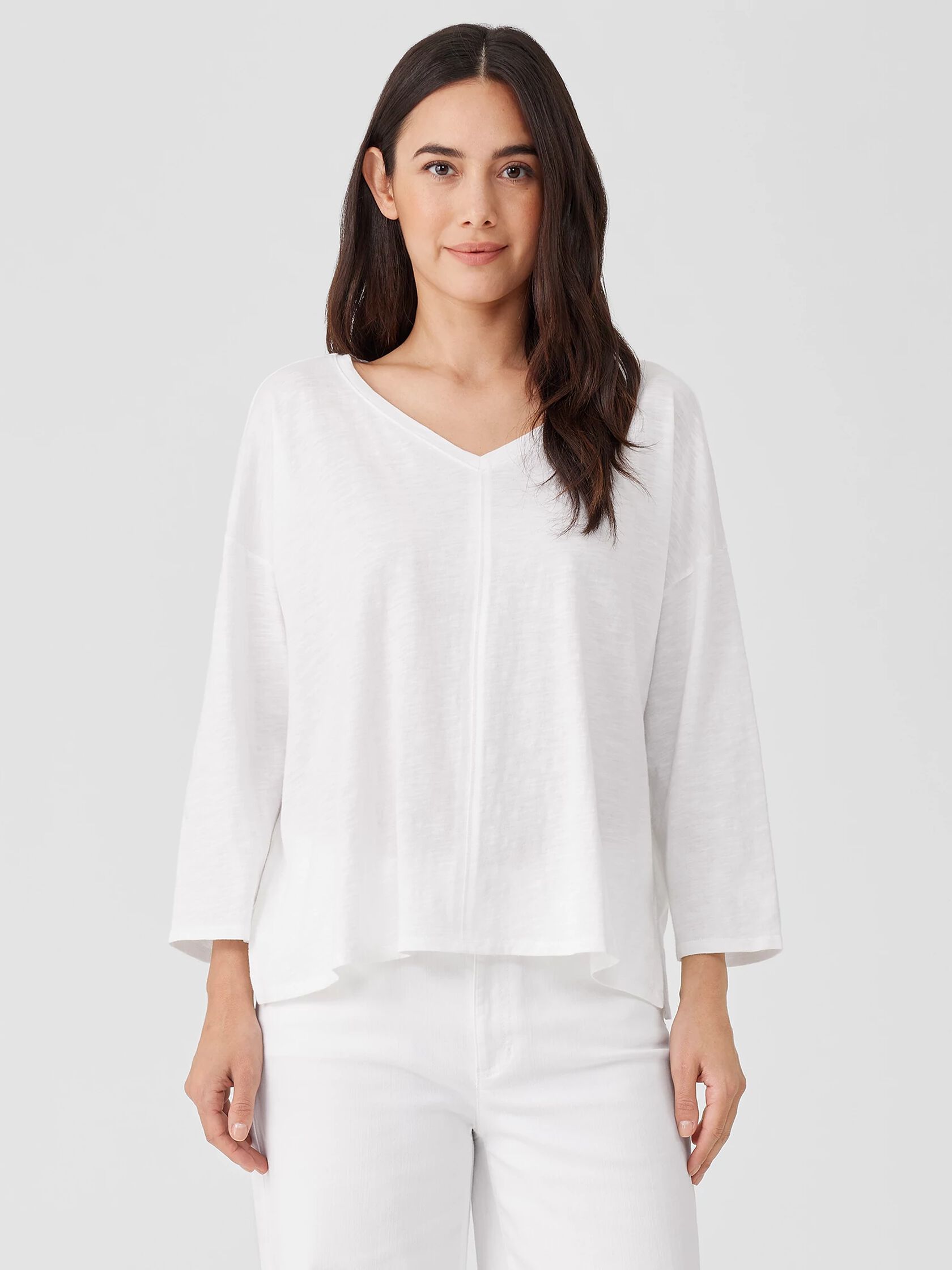 A simple essential. The V-neck top with 3/4 sleeves and side slits. In organic cotton jersey with refined texture.
Undyed Organic Cotton Denim Straight Jean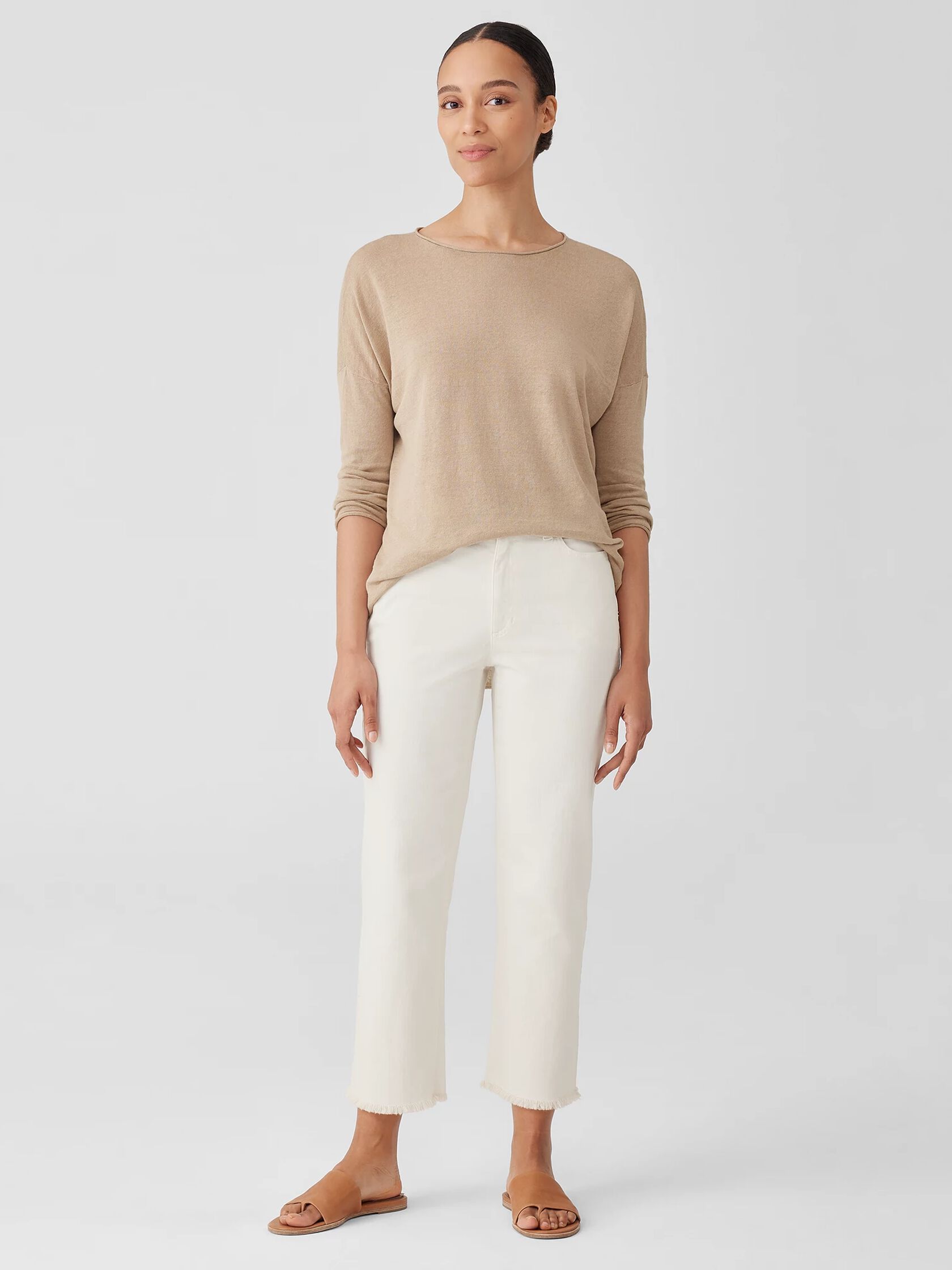 The classic fit of our straight jean, with a high waist and raw edge hem. In organic cotton that's dyed for natural color.
Organic Linen Cotton Airy Tuck Cropped Cardigan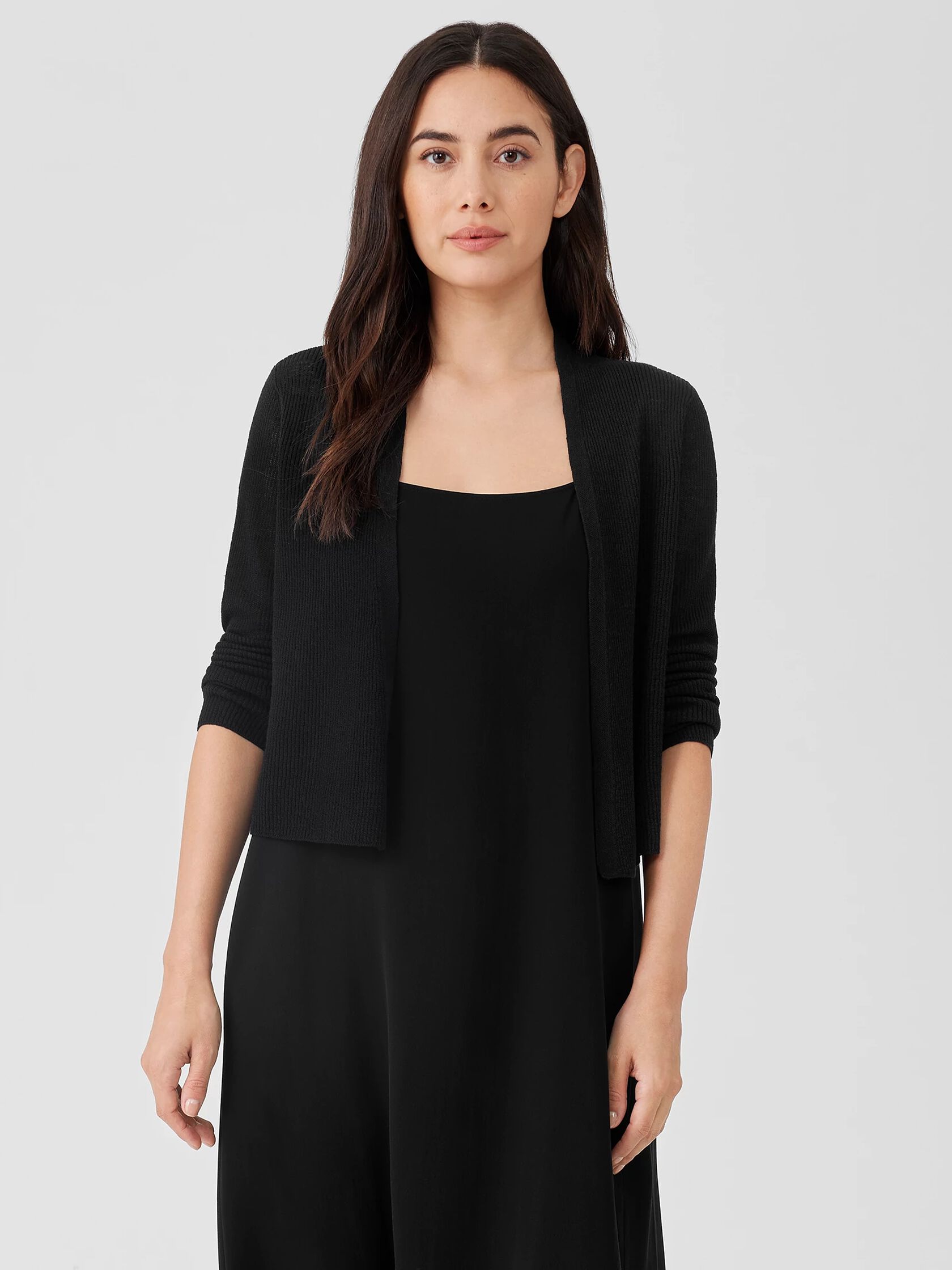 An airy cardigan you can wear season after season. Designed with an open front and a cropped length that layers effortlessly. In an organic linen cotton blend set apart by a tuck stitch with texture and body.
Sheer Silk Georgette Poncho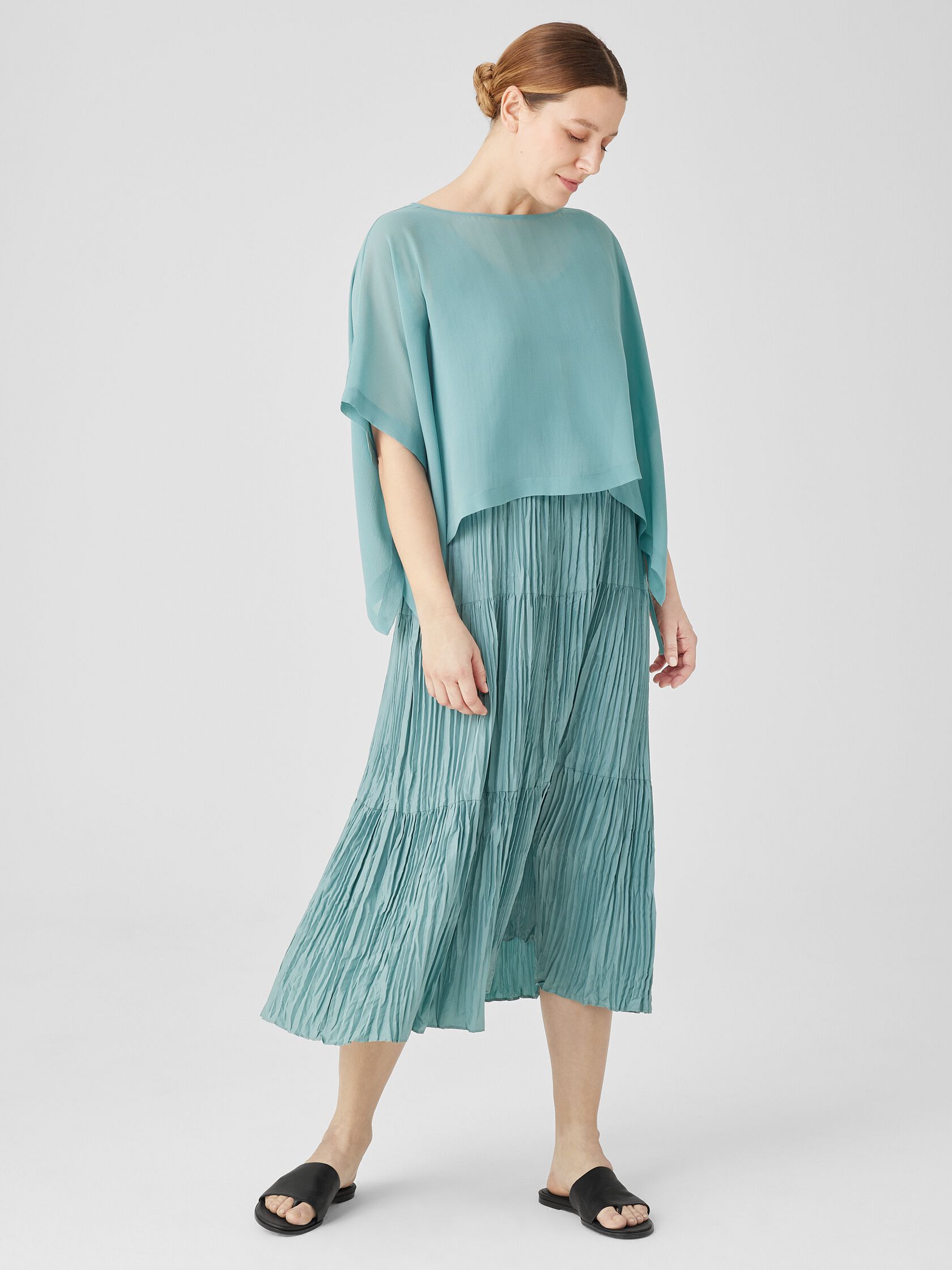 The poncho, an effortless layer with a bateau neck and subtly curved hem. Open at the sides with ties. Ethereal and light in our responsibly dyed Sheer Silk Georgette.