** This post contains affiliate links, meaning we earn a small commission if items are purchased, it helps us to support the maintenance of the website.
Cotton On is a popular fashion retailer that offers a wide range of clothing and accessories for women, including a variety of dress styles. The brand's dress collection features various designs, lengths, and materials, catering to different occasions and preferences.
Here's an overview of some of the women's dress styles available at Cotton On:
Midi dresses: These dresses fall between the knee and ankle and are available in various materials such as cotton, linen, and denim. They can be worn casually or dressed up for a more formal occasion.
Maxi dresses: These dresses typically reach the ankle or floor and are often made of flowy fabrics such as chiffon and silk. They are ideal for special events such as weddings or formal parties.
Bodycon dresses: These dresses are tight-fitting and emphasize the curves of the body. They are typically made of stretchy materials such as spandex or polyester.
Wrap dresses: These dresses feature a wrap-around design that flatters the waistline and provides a comfortable and versatile fit. They come in a variety of prints and fabrics such as floral, polka dot, and solid colors.
T-shirt dresses: These dresses are made of soft cotton material and have a relaxed fit similar to a t-shirt. They are comfortable and versatile and can be dressed up or down depending on the occasion.
Cotton On Trending Women's Dresses
Organic Summer Tiered Mini Dress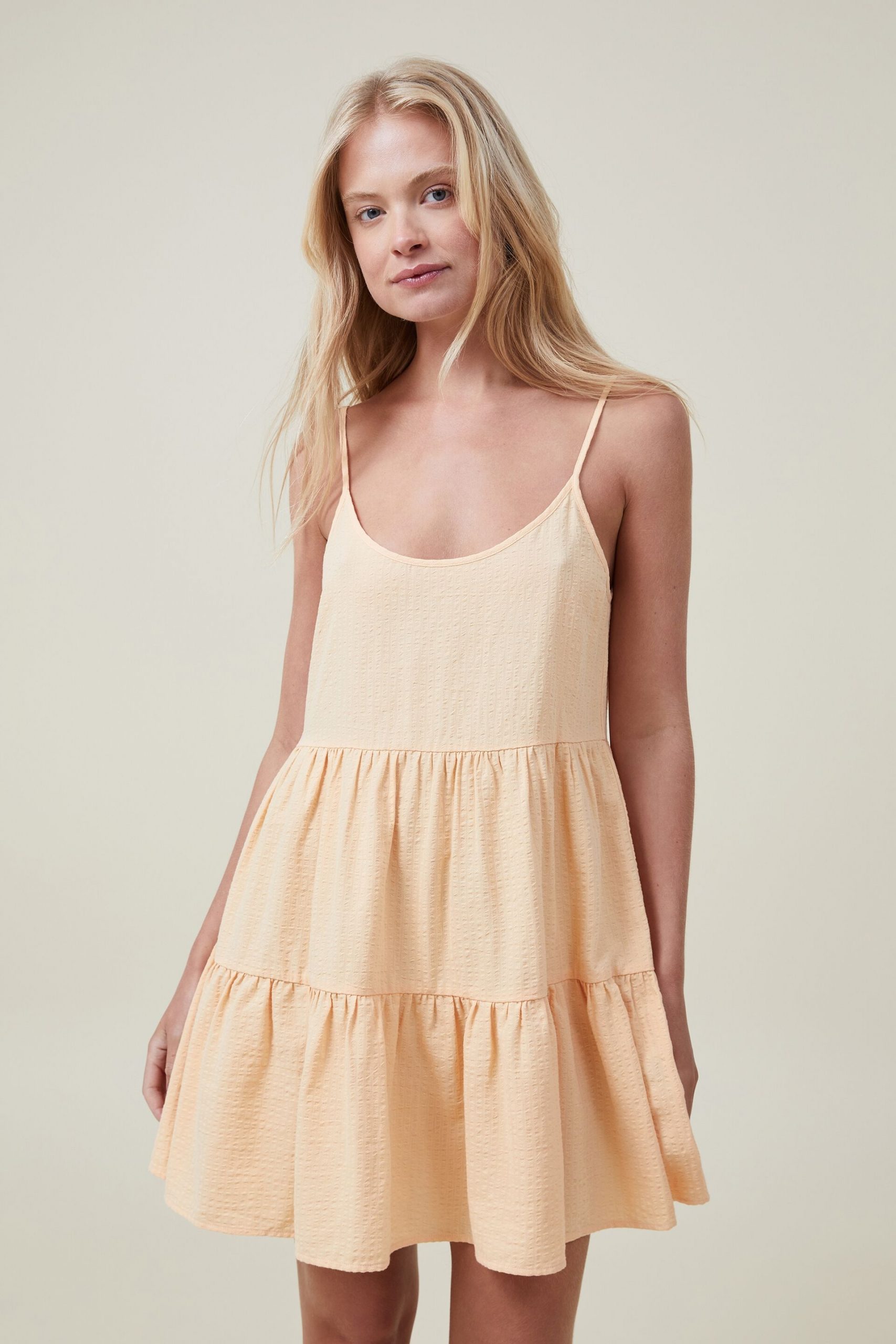 Features
Thin Straps with Metal Adjusters
Scoop Neckline
Gathered Tiers
Mini Length
Organic Cotton
Using Organic Cotton
Reece Midi Slip Dress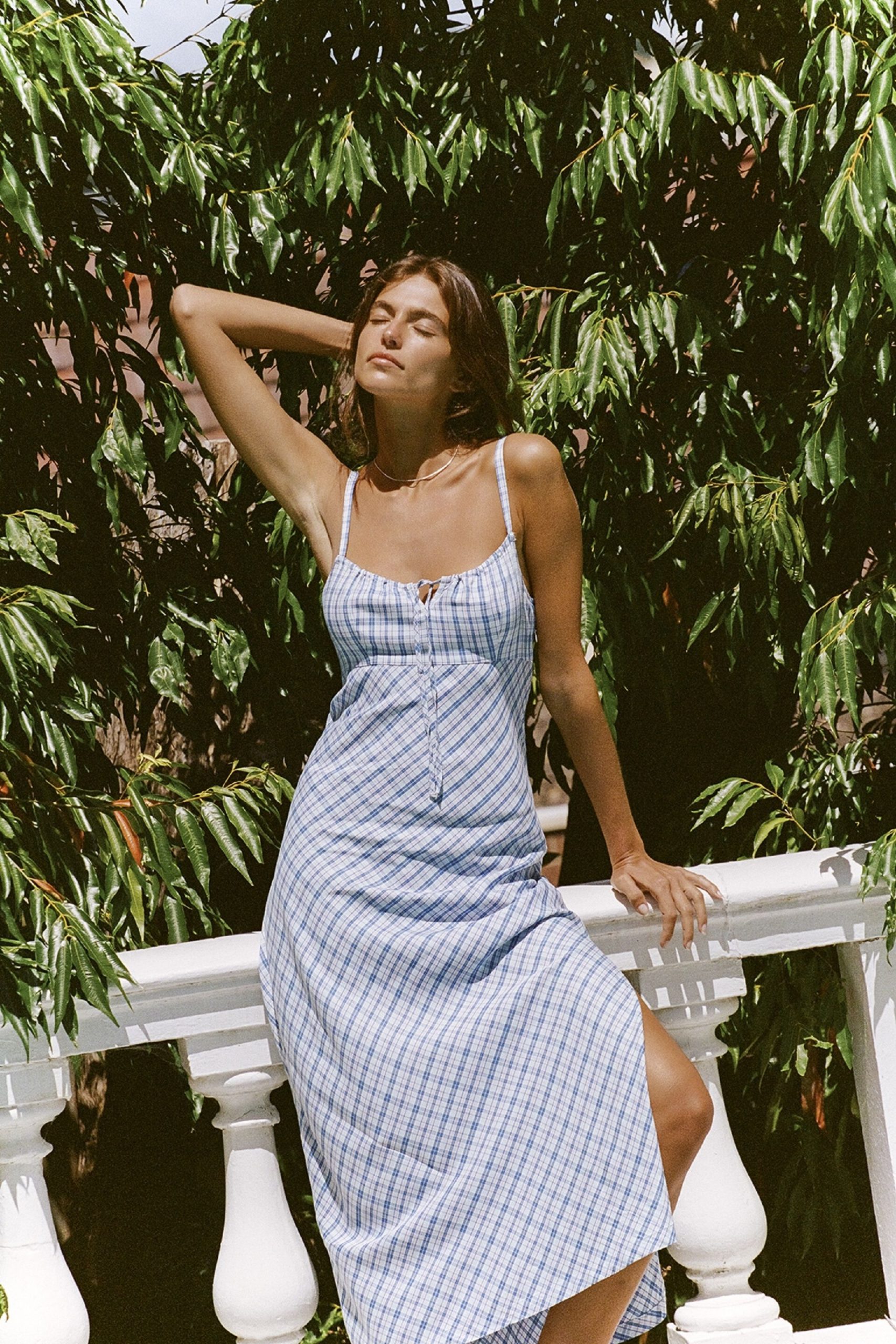 Features
Thin Adjustable Straps
Functional Front Tie
Underbust Seam Design
Body is Bias Cut for Easy Wear
Side Split
Midi Length
Using Responsibly Sourced Viscose
Staple 90S Slip Maxi Dress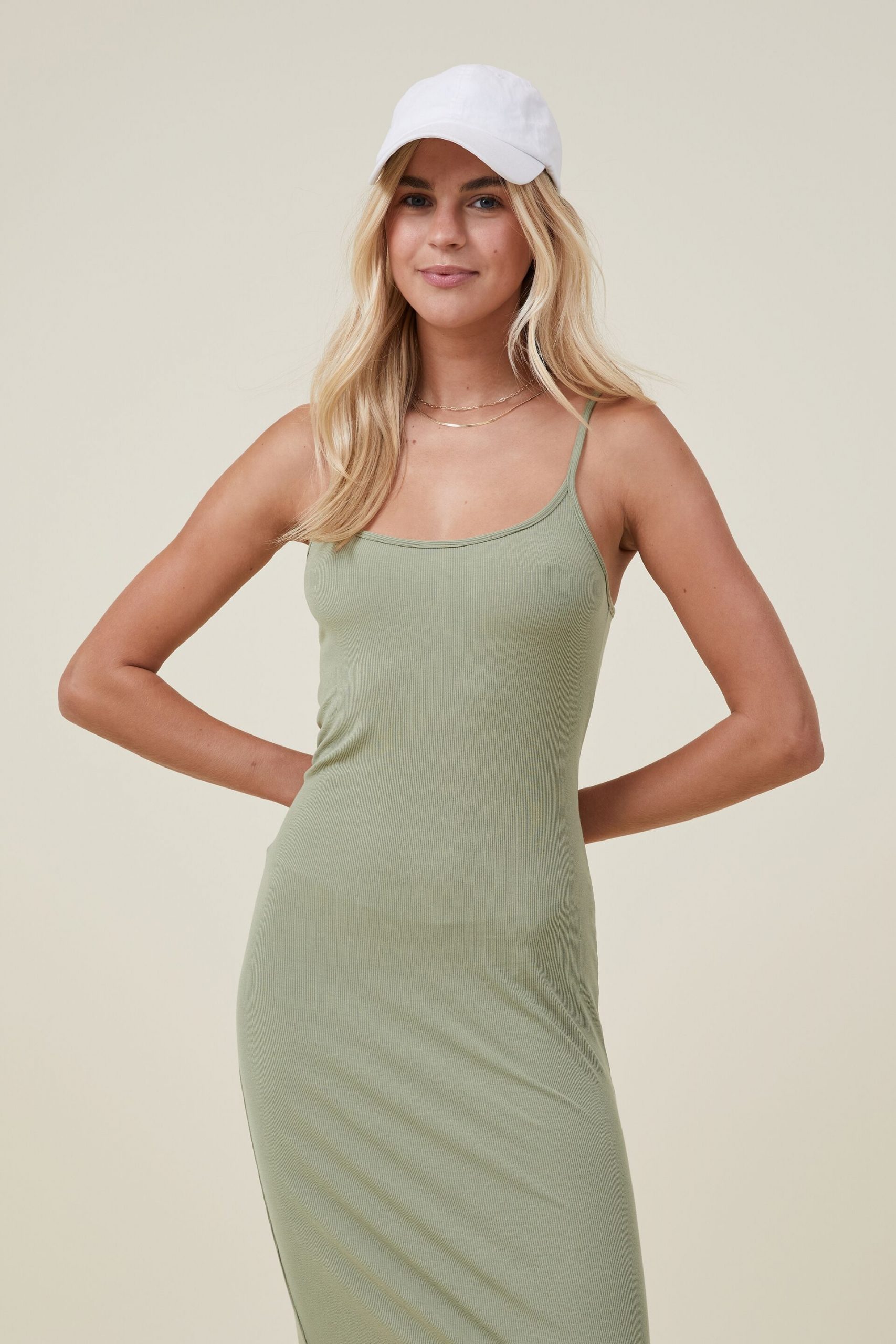 Features
Maxi length
Scooped Neckline
Adjustable straps with Metal sliders
Soft Stretchy Rib Fabric for Comfort Wear
Using Responsibly Sourced Viscose
Naomi Utility Romper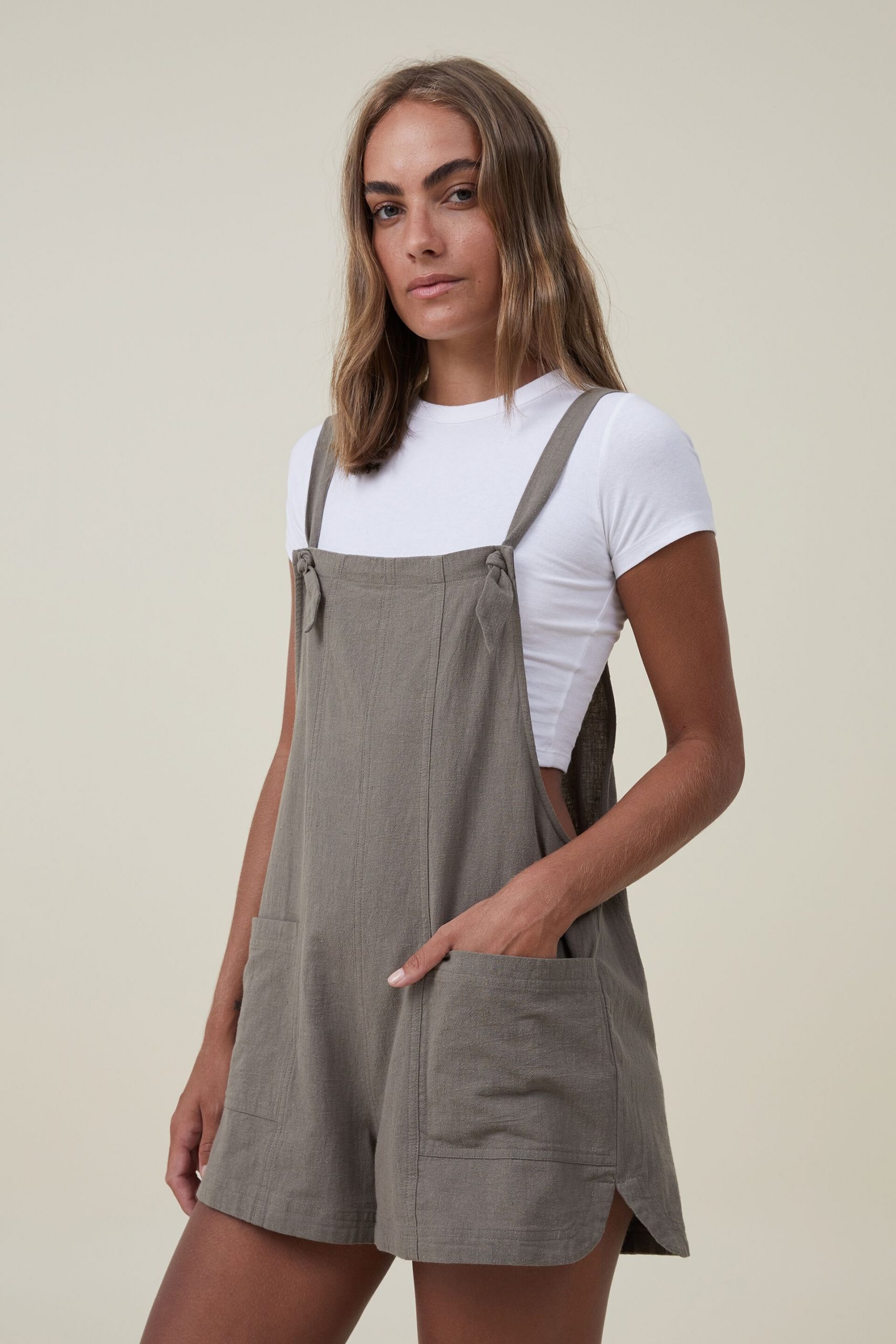 Features
Strappy Romper
Button Through Adjustable Straps
Utility Style Pockets
Curved Hem Shape
Textured Fabric Quality
Drew Mini Slip Dress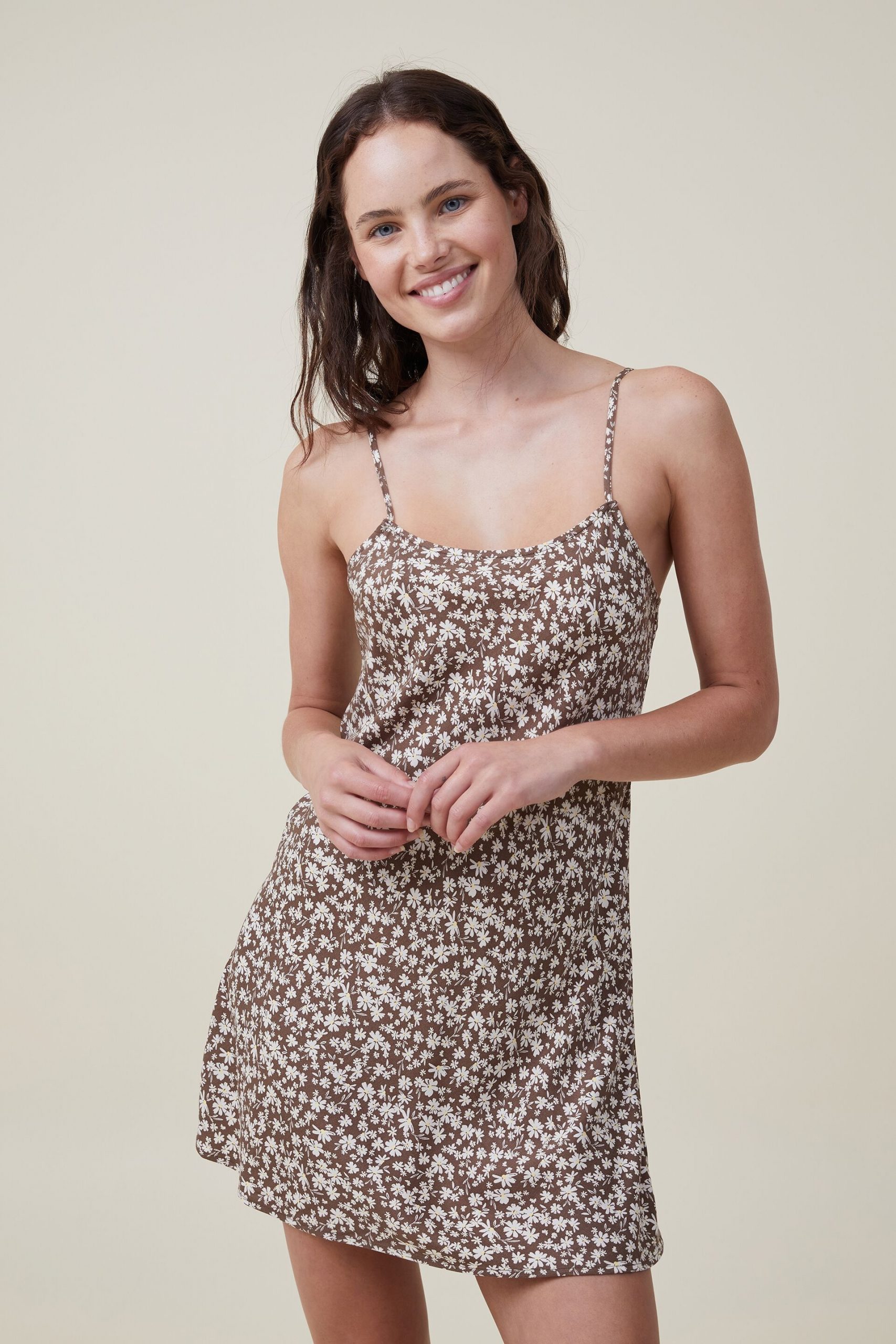 Features
Slip Dress
Straight Neck Line
Fine Straps with Metal Adjusters
Waist Tie
Body is Bias Cut for Easy Wear
Mini Length
Using Responsibly Sourced Viscose