** This post contains affiliate links, meaning we earn a small commission if items are purchased, it helps us to support the maintenance of the website.
1. A gorgeous long-sleeve sweater coat to snuggle up in on cooler days and evenings. The cuffed-hem sleeves pair super well with a cup of coffee or hot cocoa, and the slouchy-chic style is so in right now.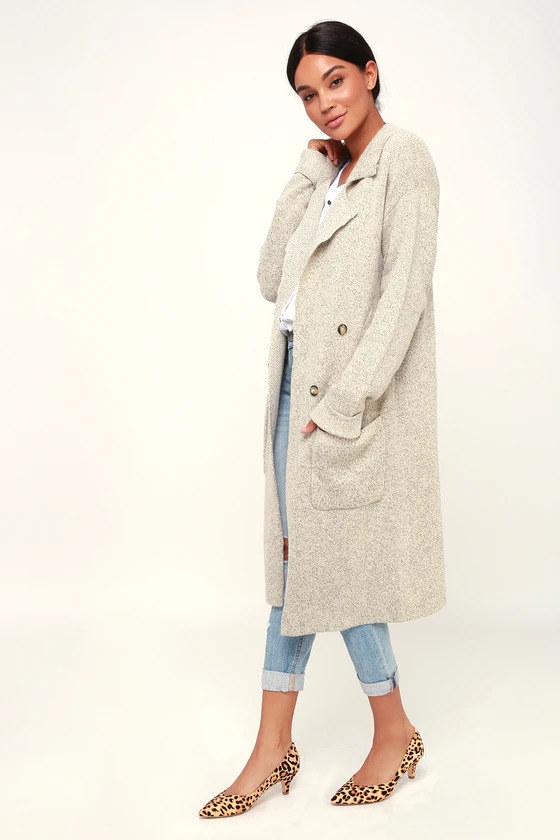 Promising review: "This is a great sweater! The color goes with everything and the style and length are perfect for so many different looks. Can be casual or formal. So glad I purchased it. It's a new essential staple in my wardrobe!" —Jennifer
Price: $62 (available in sizes XS–XL)
2. A sleek satin midi dress ideal for autumn nights out on the town. Not only does it look fabulous on its own, but this number also looks *fantastic* underneath your fave fall coats, sweaters, and jackets.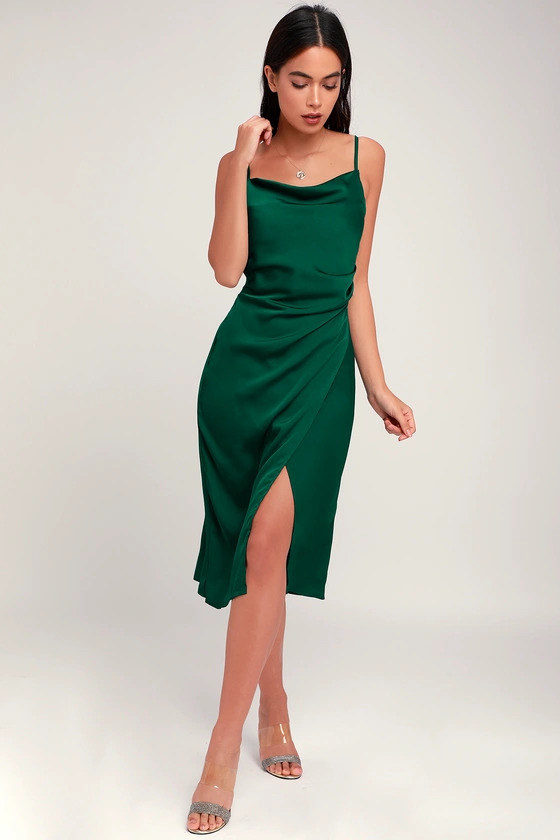 Promising review: "This was probably one of my favorite dresses from Lulus. It was classy, but beautiful and sexy at the same time. I felt super confident in this dress. I wore it to a friend's wedding and got so many compliments on it! I will definitely wear it again to a fancy event. It fit perfectly and was the perfect length (since I'm short). Don't hesitate to buy this dress, get it right now!!" —Taryn
Price: $60 (available in sizes XS–XL and four colors)
3. A pair of pointed-toe mid-calf boots if your closet is really in need of new fall footwear that really *stomps* all over the competition (and goes with everything in your autumnal wardrobe, of course).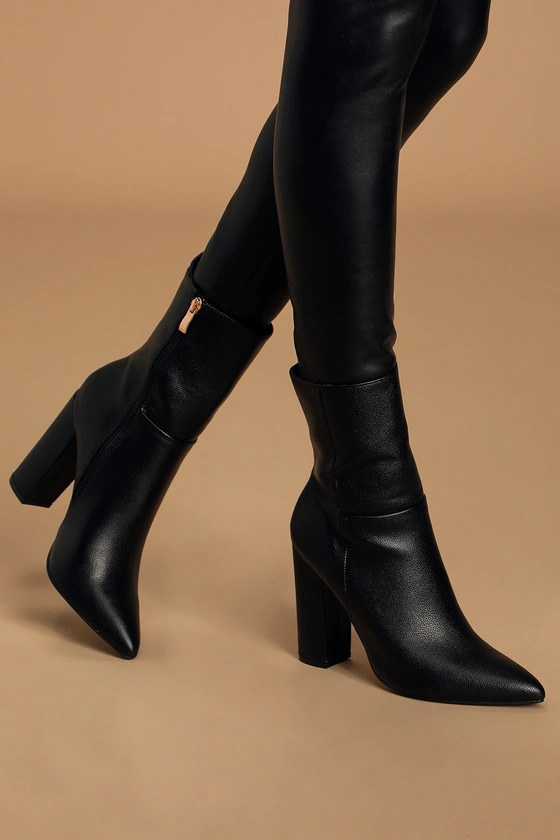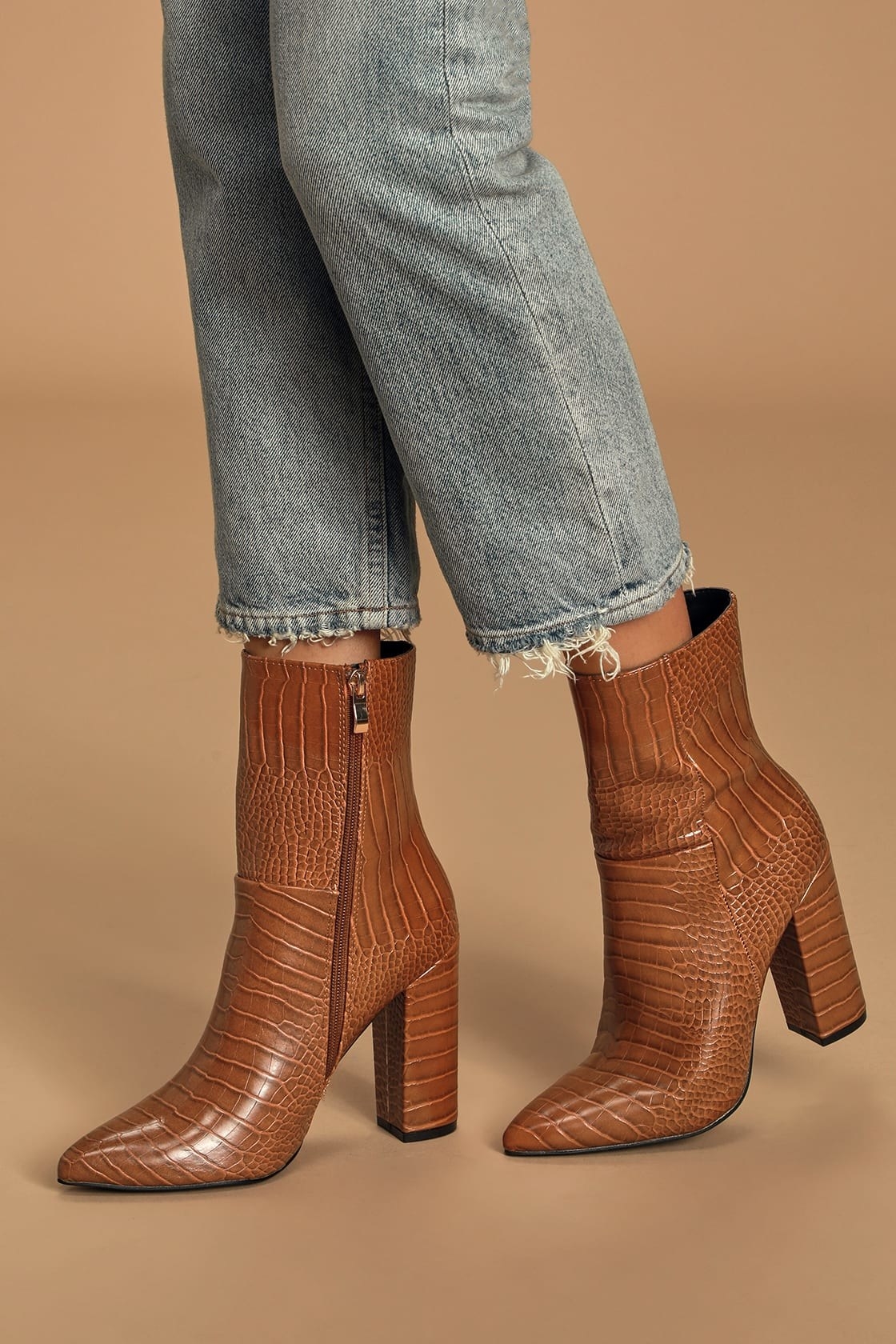 Promising review: "These, boots; I'm literally dead! They fit so comfortably, and look so great! The velvet is lush and the height not too tall. Buy!" —Chikeeh
Price: $56 (available in sizes 5–11 and three colors and patterns)
4. A long-sleeve chiffon dress featuring sheer sleeves, a unique asymmetrical hemline, and cool, cut-out "cold shoulders" so effortlessly understated, you'll be turning heads and breaking hearts wherever you wander in it.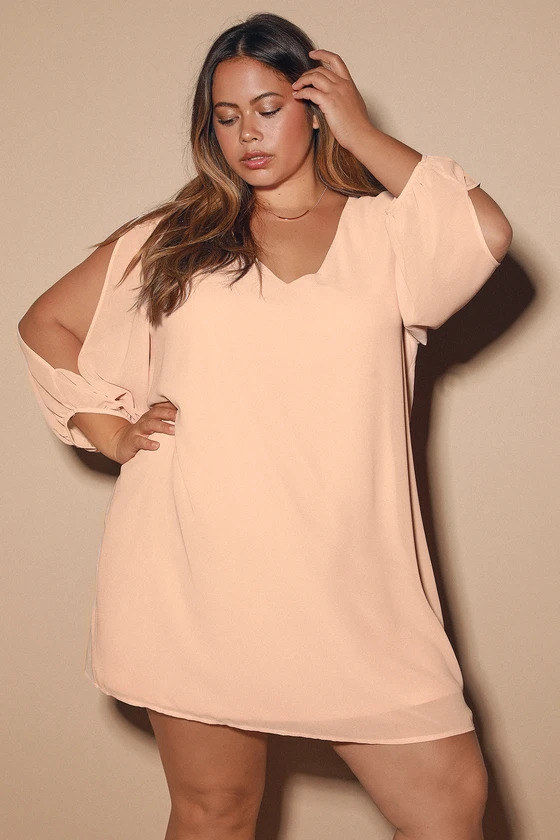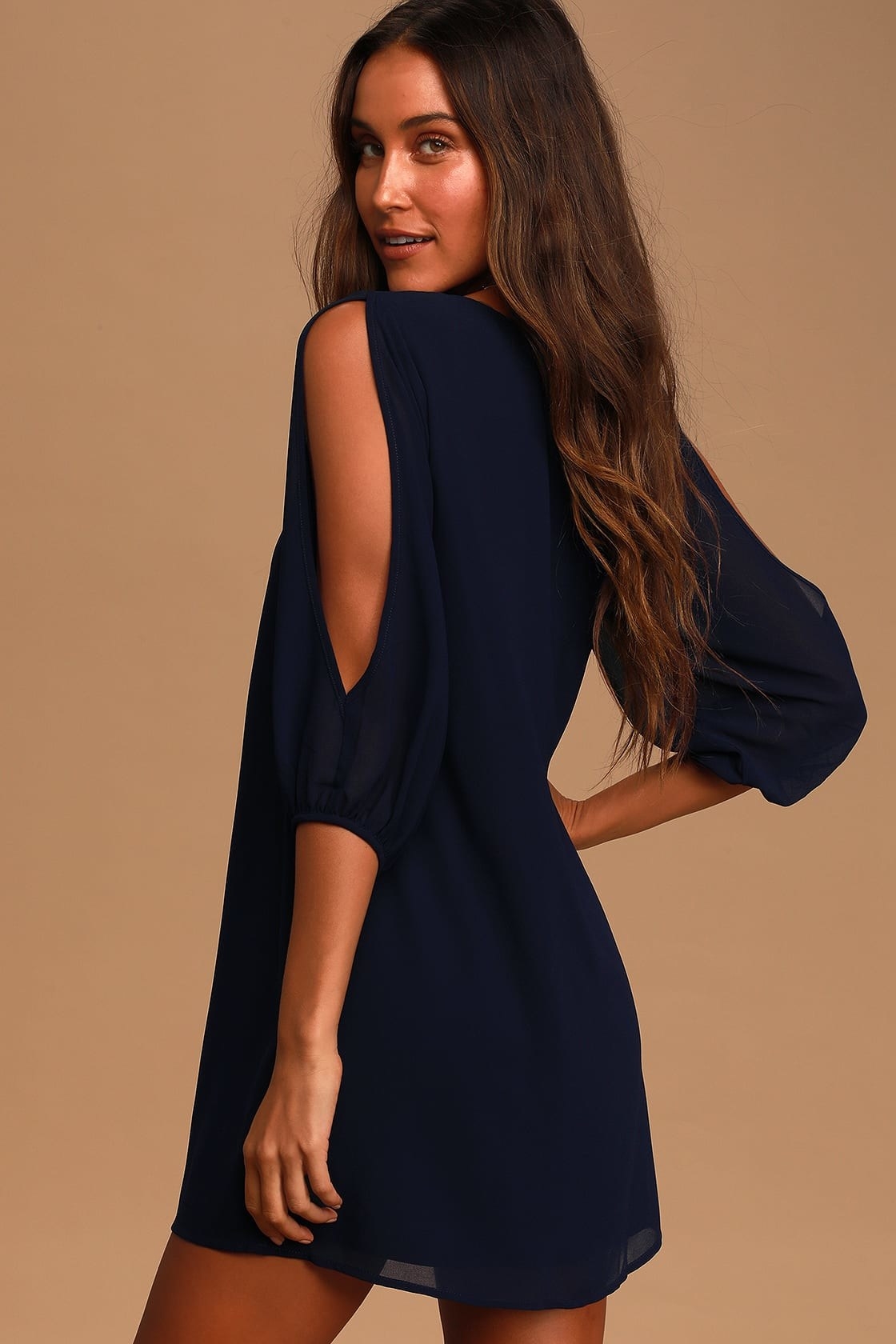 Promising review: "I loved this dress for my bachelorette party! It was so comfortable and fit perfectly!" —Jessica
Price: $49 (available in sizes XS–M, XL–1X and four colors)
5. A suede pencil skirt that'll have you feeling like a confident CEO boss babe…no matter what position you actually hold. Reviewers rave about the thick material that washes well and is overall high-quality.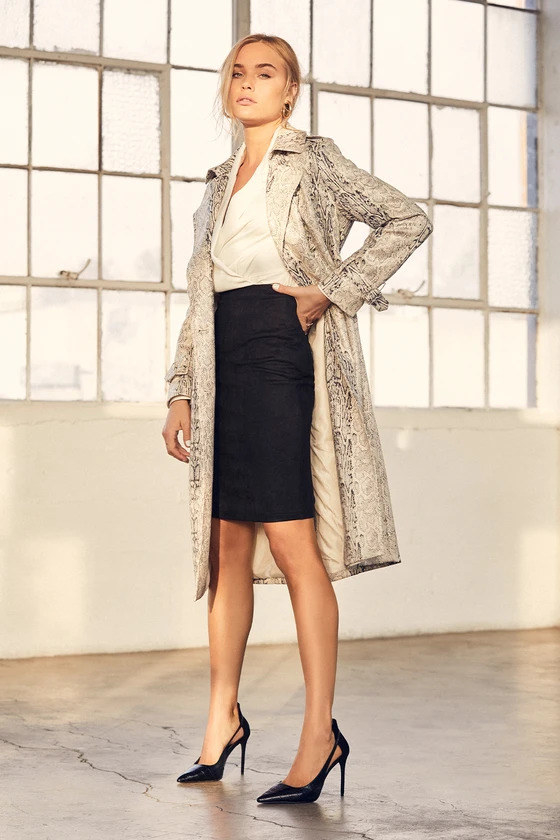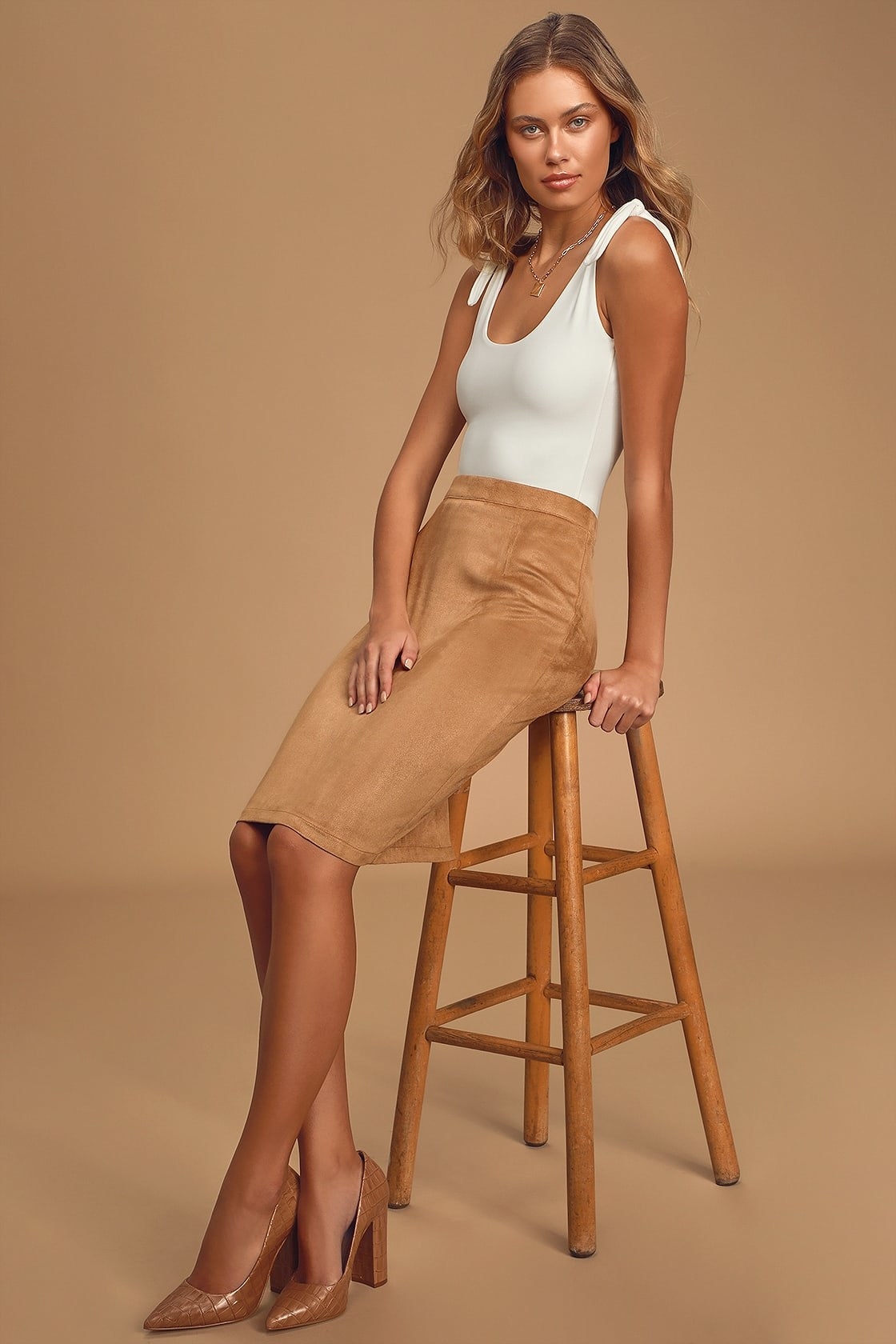 Promising review: "I love this skirt and wish there were more in different colors! It fits perfectly, is soft, comfortable, doesn't ride up, and looks very trendy!" —Regina
Price: $42 (available in sizes XS–XL and two colors)
6. A cozy cropped sweater that's so freakin' comfortable, you'll never want to take it off. Wear with leggings, skinny jeans, or a pleather skirt and get ready for everyone to ask: "Where'd you get that from??"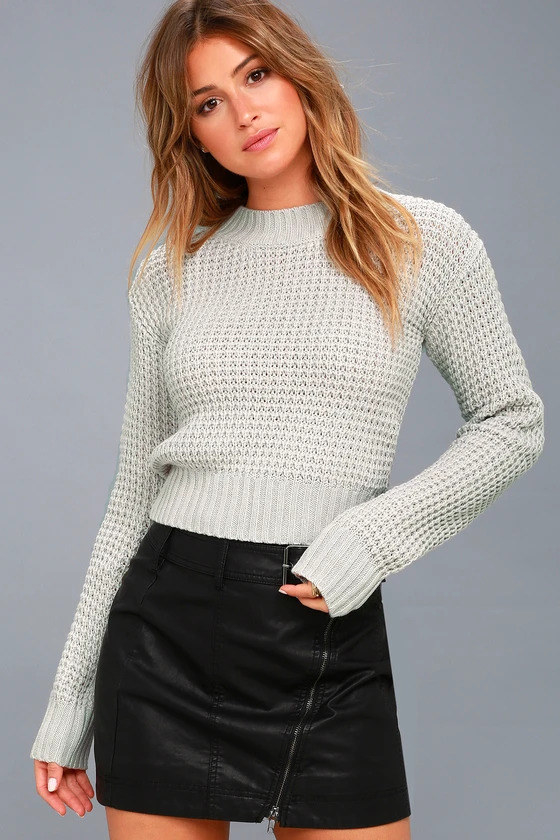 Promising review: "This sweater is perfect for fall weather! Not too hot to wear, comfortable and light. Love the color, too!" —Lucia
Price: $42 (available in sizes XS–M and XL)
7. A glamorous faux-fur stole to be worn over your favorite cocktail dress, seasonal gown, or strappy top. Keep it snug around your neckline with its handy loop, reverse it for a sleek satin look and, best of all, wear it when you don't feel like lugging a coat or jacket around all night. Va-va-voom.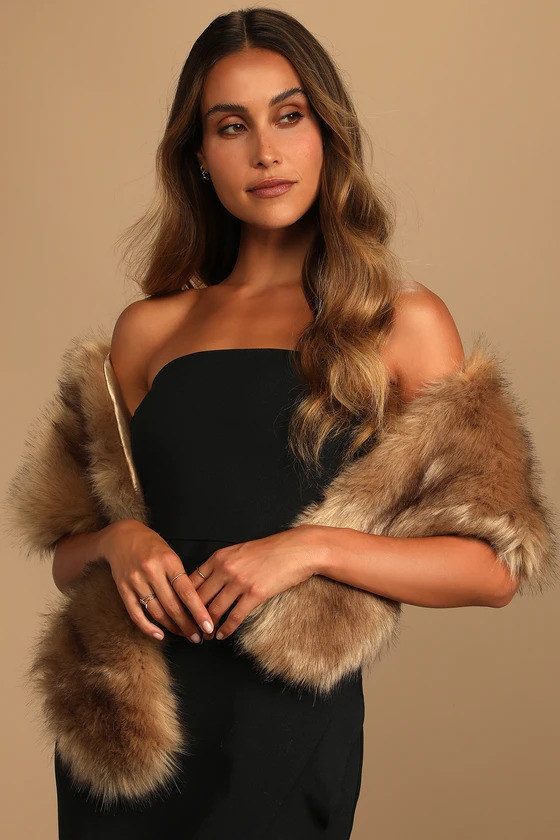 Promising review: "So glad I found this! It's a perfect (faux) fur shawl!! Goes great with formal dress during winter when you don't want to have to wear a jacket!" —Jesse
Price: $48
8. An adorable ribbed knit long-sleeve skater dress that'll make you crave sipping a steamin' hot PSL while prancing around in a big pile of crisp fallen leaves. ? Truly, this dress is as cute as a button… and so are you.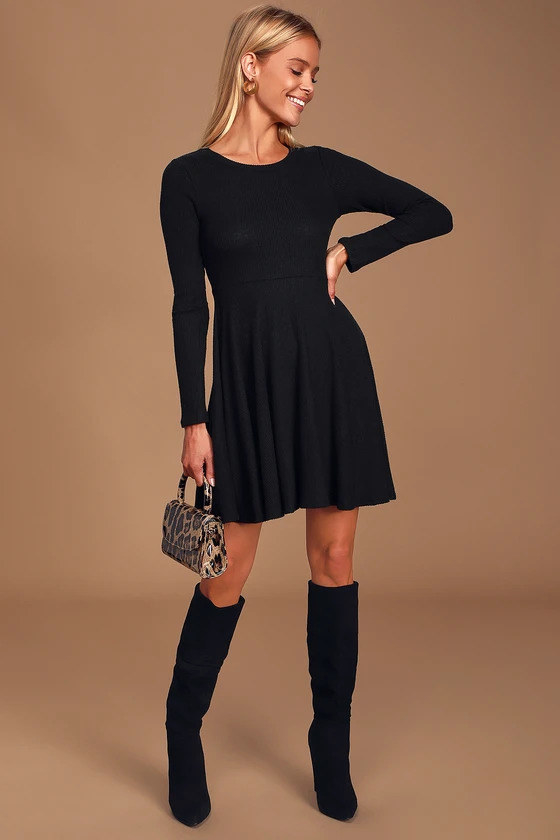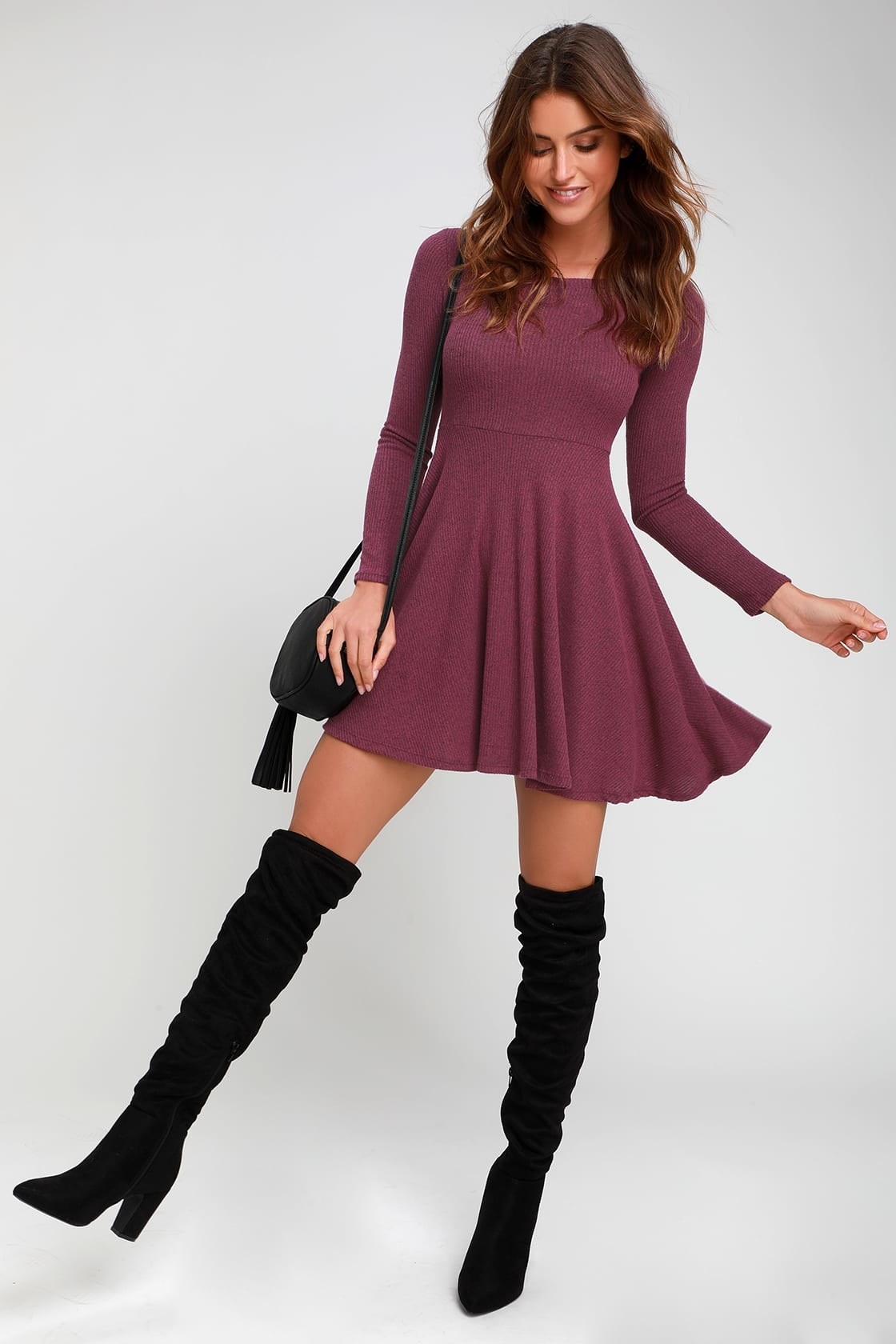 Promising review: "I LOVE this dress! This is perfect for work, after work cocktails, weekend errands, taking pictures in a wildflower field, and just about any event. They are super comfortable and pretty and and with an even more perfect price. Feeling cute today and want to look cute? Perfect dress. Running late to work and quickly need to throw something on? Perfect dress. I always get compliments when wearing these dresses And isn't that the dream? Yes. Yes, it is." —Amy
Price: $39 (available in sizes XS–XL and four colors)
9. A pair of square-toe mid-calf boots for a lil' retro aesthetic and trendy sock silhouette which is practically *begging* to be worn in your next fall outdoor photoshoot. (All for the 'gram, of course).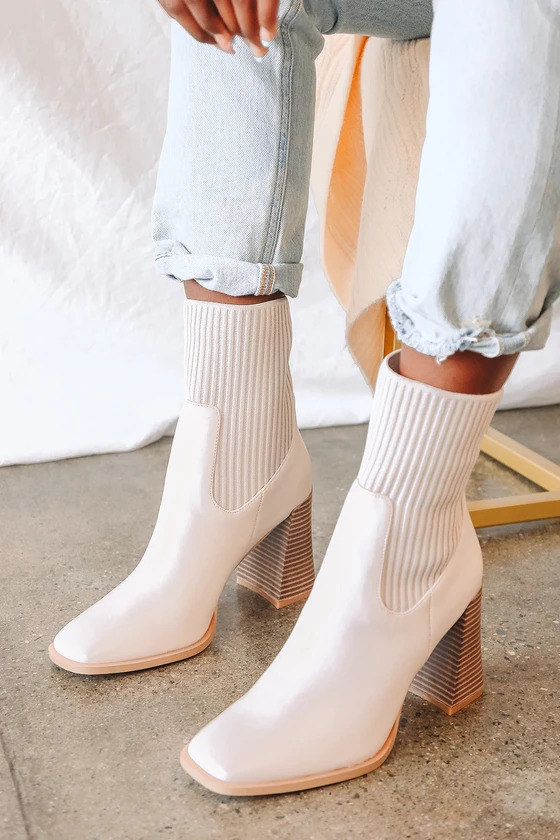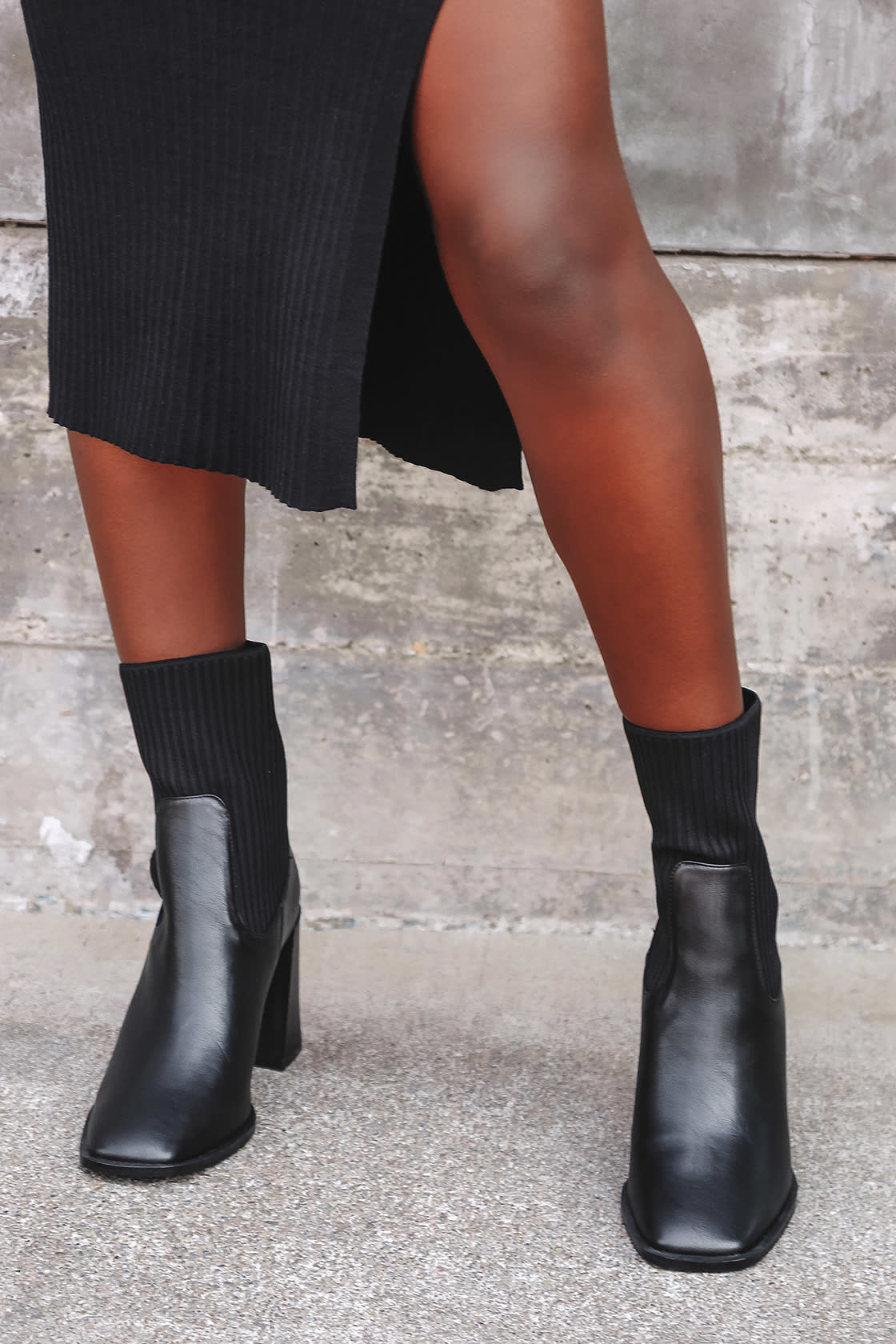 Promising review: "I absolutely love these boots. They are so cute and you can pair them with just about anything." —Jazmine
Price: $48 (available in sizes 5.5–11 and three colors)
10. A flirty mini sweater skirt for those days when you simply *can't* decide what the heck to wear, but know you want something that pulls on easily, fits like a glove, and goes oh-so-well with just about everything else you already own.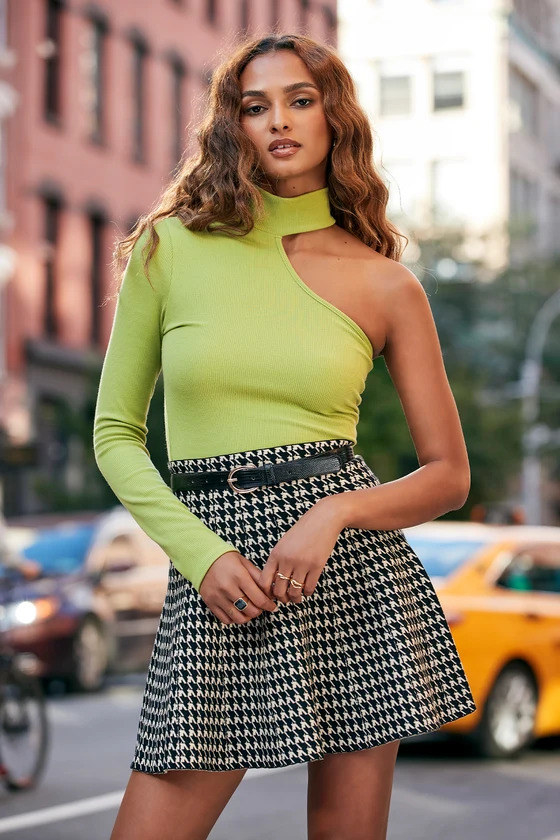 Promising review: "I was worried it would be too short, but it's exactly long enough I could wear it to the office and short enough to give a pair of over-the-knee boots a peekaboo. Which, speaking of peeking, the fabric has enough weight to it that you won't end up flashing strangers if it's breezy out but it's not overly heavy. It has a fun, flouncy feel. It doesn't have a burdensome elastic band waist or anything which is so nice because it lays flat over bodysuits and whatnot without bunching." —Caitlin
Price: $48 (available in sizes XS–XL and three colors/patterns)
11. A delightfully "chonky" and extremely soft balloon sleeve sweater with sleeves so roomy, long, and puffy, Ariana Grande herself would *absolutely* want to curl up in it.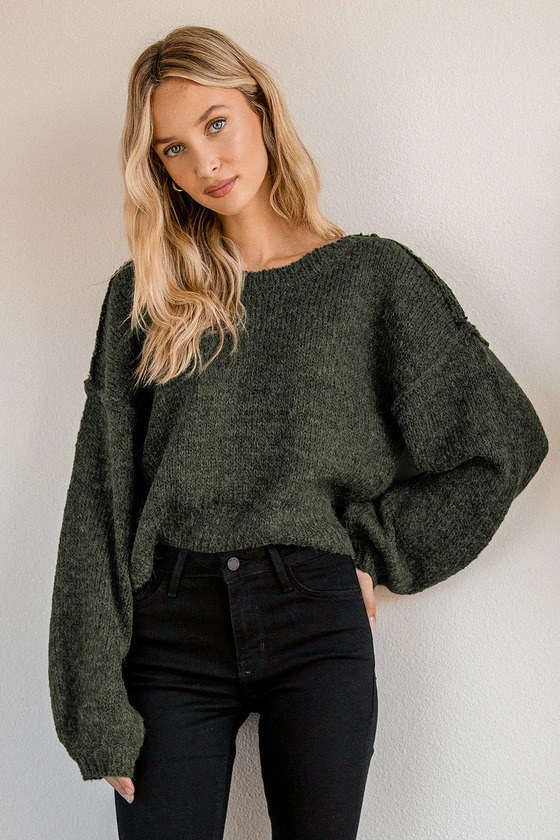 Promising review: "I got engaged in this sweater and I'm so in love. It fits great!  I'm always nervous to buy sweaters because I hate static but this is the first sweater I bought that doesn't create static. I've gotten so many compliments on the color and style. Wish I could buy in more colors." —Katie
Price: $56 (available in sizes XS–XL)
12. A pair of black button-fly flared jeans featuring a classic high-waisted fit, light fading for a worn-in look, and an exposed button fly (SO GOOD). Stretchy but fitted, these pretty pants are perf with heels or high-heeled boots and a big chunky sweater.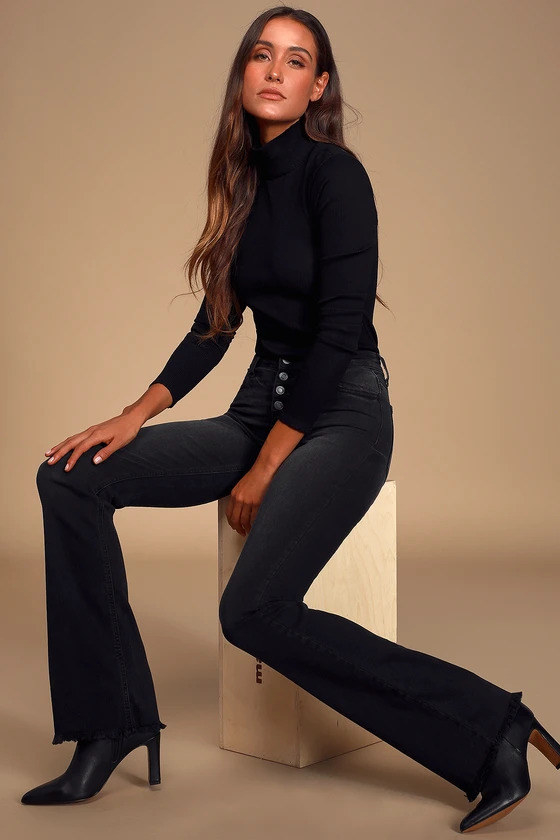 Promising review: "I typically can't find pants that are long enough for my legs or a pair of jeans that are comfortable enough in the waist, but these jeans are both! The color is beautiful and I love the price. Very glad I bought these." —Mila
Price: $49 (available in sizes 1–13; you may need to join the waitlist but they're estimated to ship late October)
13. A quilted bomber jacket because *everyone* needs at least one bomber in their closet as they're versatile, lightweight while still being warm, and, oh yeah… very fashionable. What a winner.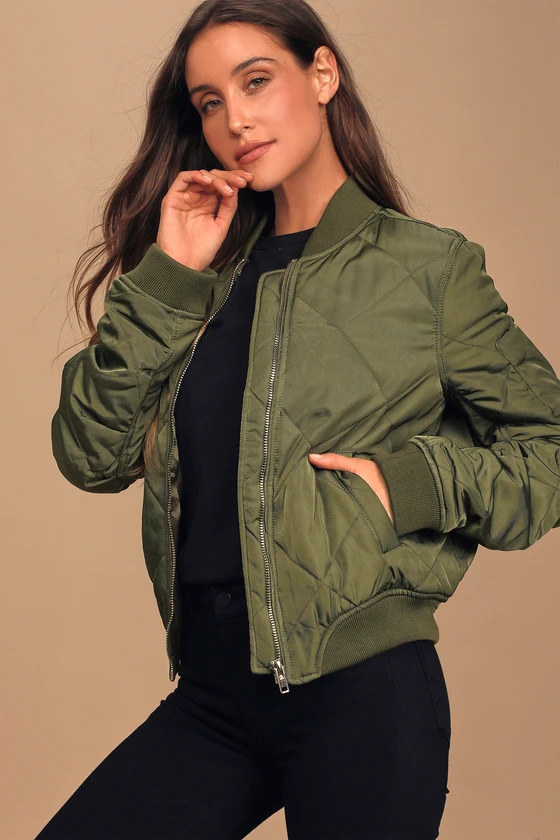 Promising review: "I love this jacket! It's decently warm but it's not a heavy duty snow jacket or anything. It's fitted but true to size." —Mackenzie
Price: $69 (available in sizes XS–XL)
14. A colorblock fringe scarf to whip out whenever it gets a little windy or frosty. It'll keep you as snug as a bug in a rug *and* fashion forward all at once.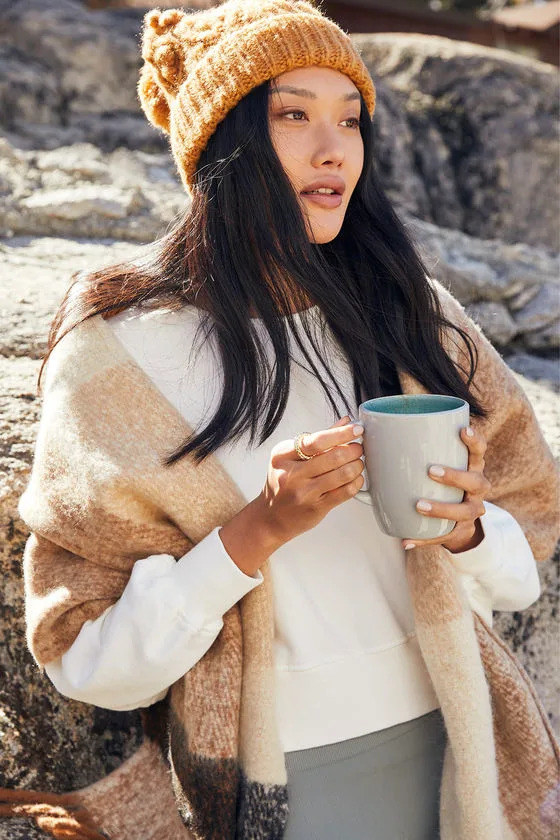 Promising review: "This scarf is surprisingly plush and thick; super warm and cozy. It's also rather wide/long so it would be the perfect fit for a long coat or baggy sweater." —Frances
Price: $35
15. An elegant maxi dress shaped by a gauzy woven fabric to inspire you to twirl around like an autumn leaf blowing in the breeze. Not only is this an awesome wedding guest dress, it's also A+ for date nights, cocktail evenings with friends, and anything fall and formal.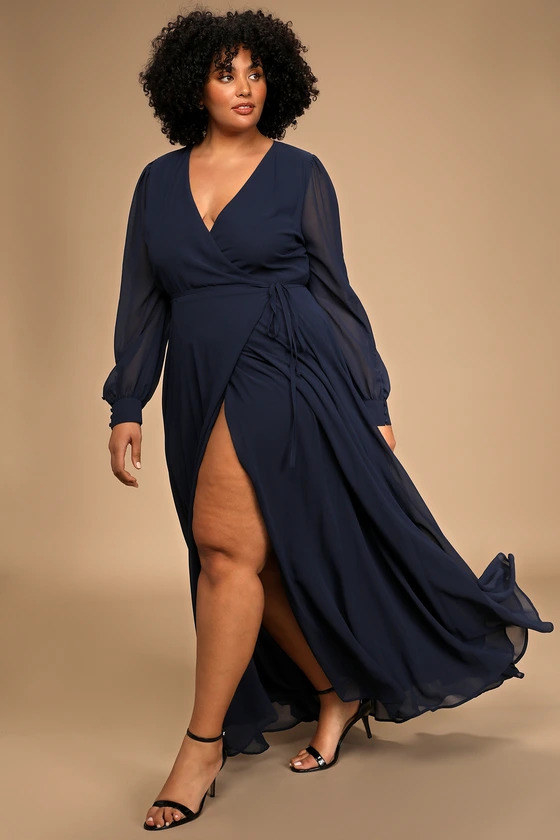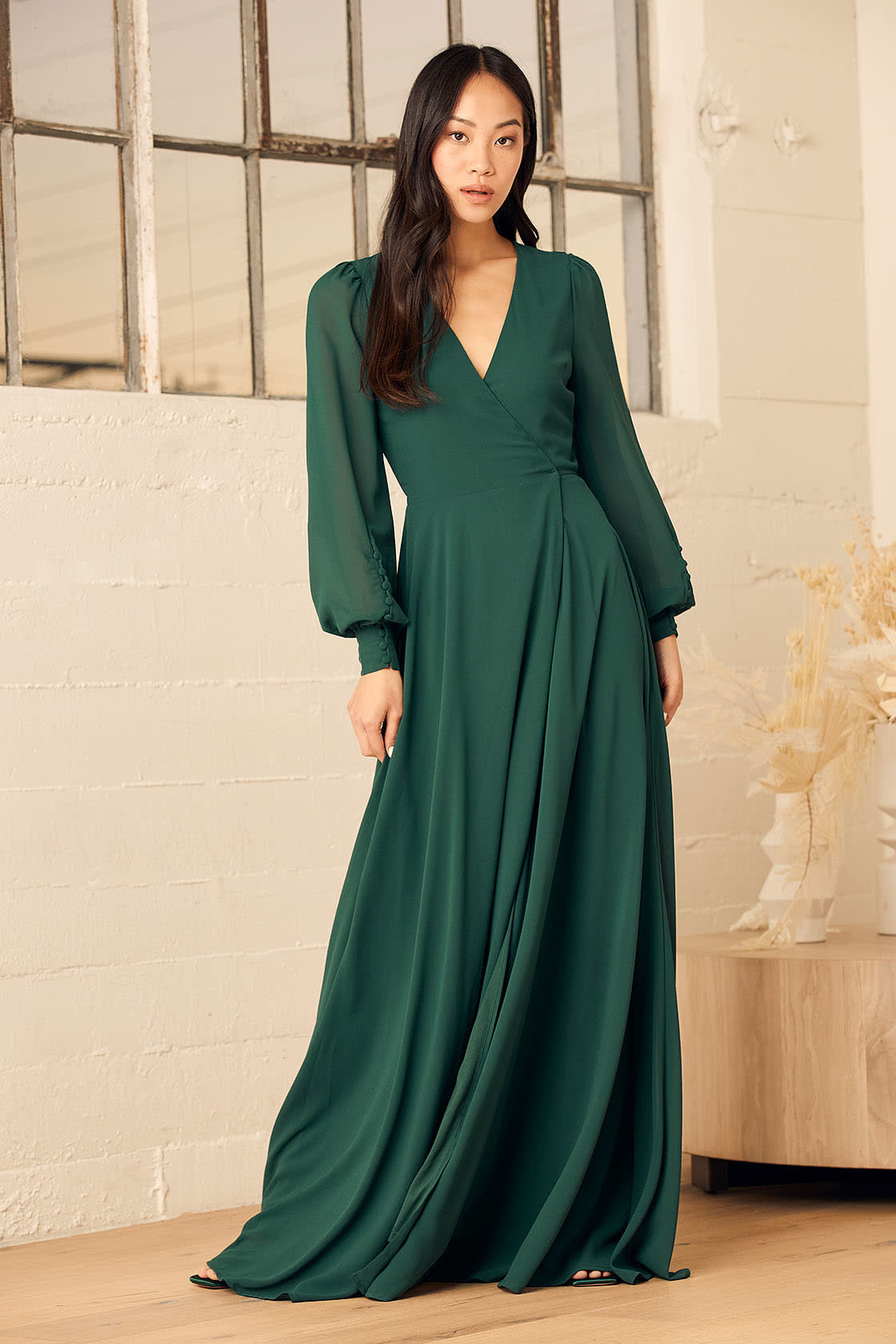 Promising review: "This navy blue wrap dress is a dream! The material flows so effortlessly when you walk, the sheer materials around the arms and button details around the wrists are incredibly classic, and the way the wrap crosses along the body is gorgeous. The dress runs slightly large and long, so size down if you want a streamline fit. Cannot wait to wear this dress for an outdoor fall wedding!" —Courtney
Price: $79 (available in sizes XS–3X and five colors)
16. A strapless jumpsuit to inspire you to fully *leap* into fall, especially on mornings when you don't want to pick out a separate top and bottom and are in the mood for something a little more matchy-matchy in the very best way.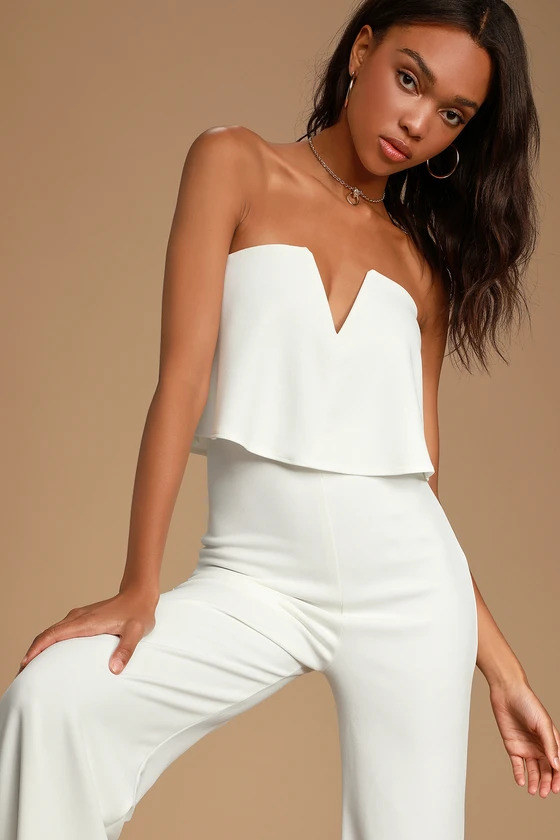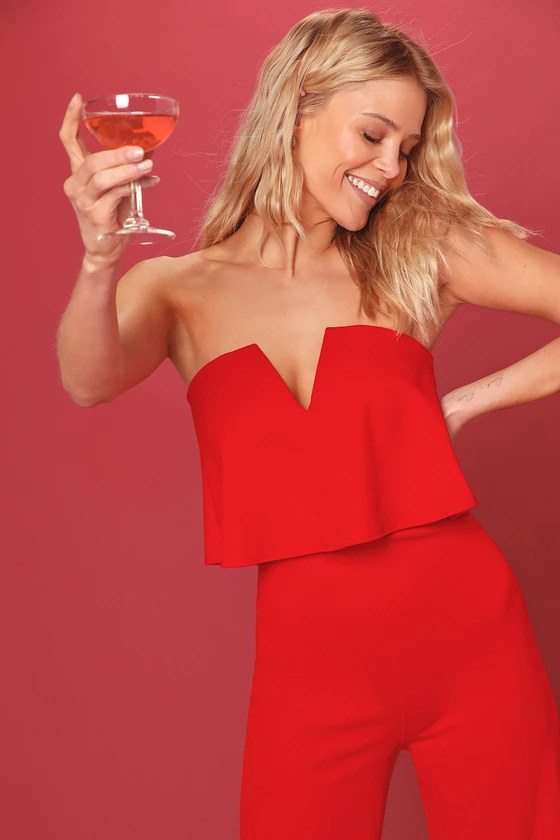 Promising review: "This jumpsuit is not only darling, but it is also sexy and sophisticated. It's perfect! The best part is it's on-trend and classic so it will never leave my closet. This is a must-have!!!" —Gena
Price: $66 (available in sizes XXS–XL and six colors)
17. A lightweight blazer structured for a relaxed fit along with tuxedo-style lapels you'll want to wear to the office as often as humanly possible, as it instantly elevates any business casual look. Swoon.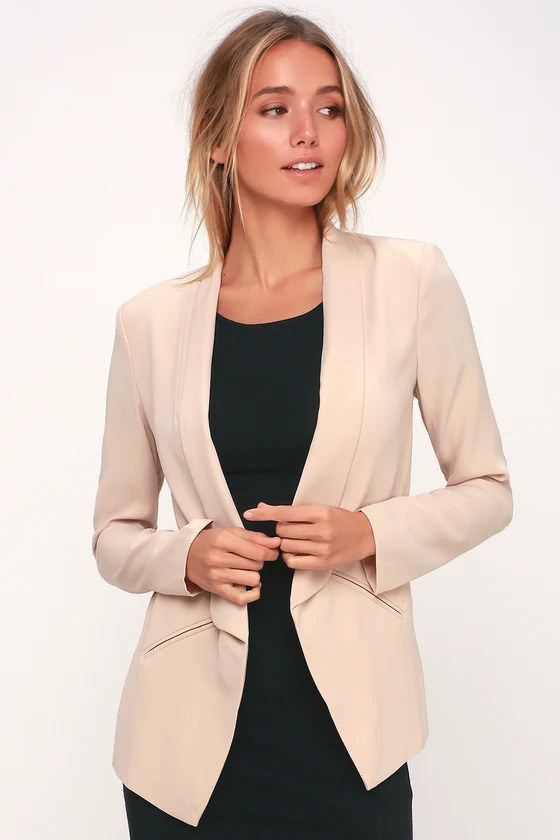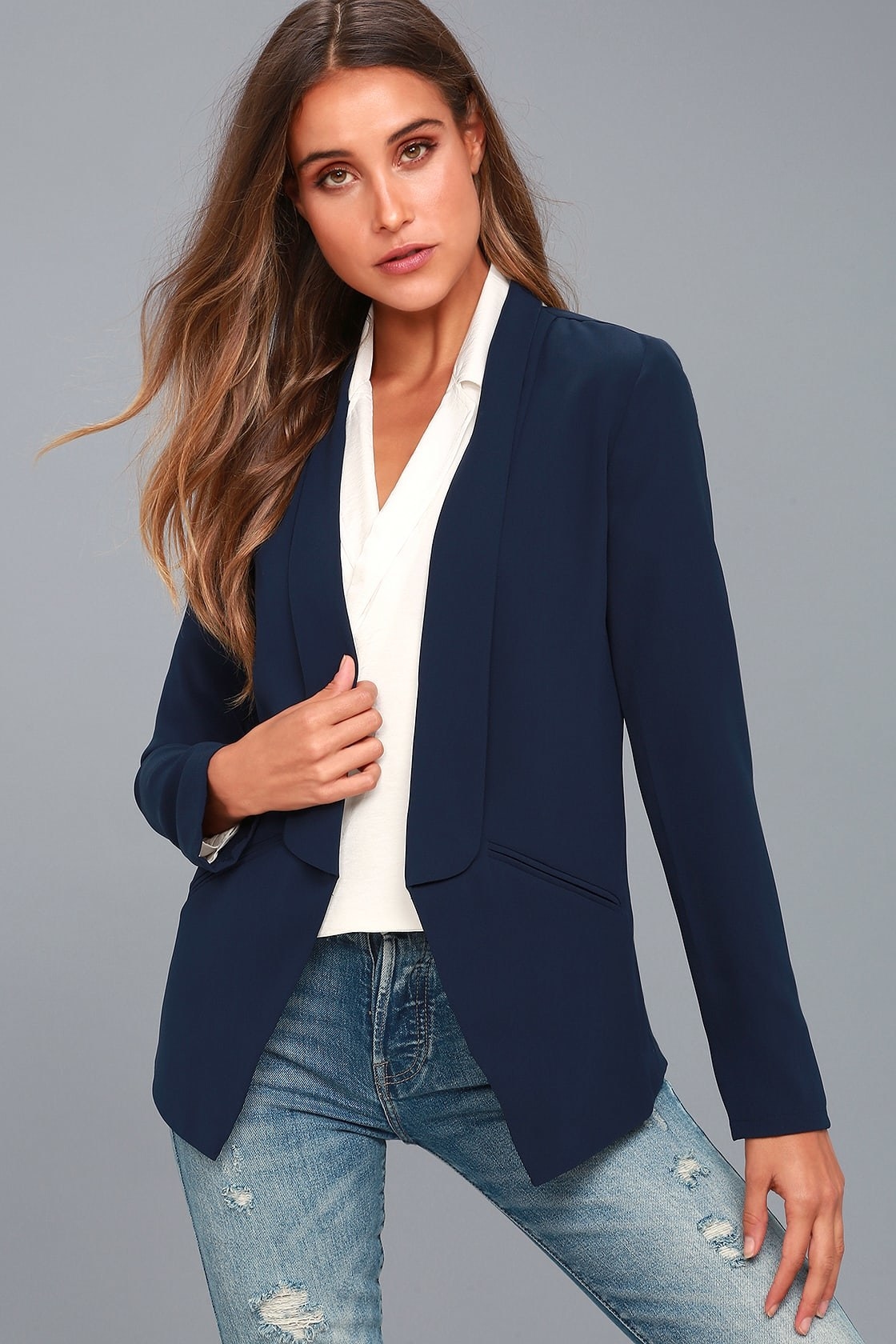 Promising review: "Very cute to wear to work! Can also be thrown over a t-shirt and jeans for a more casual look!" —Morgan
Price: $56 (available in sizes XS–XL and four colors)
18. A playful romper — made with silky smooth fabric — if you live in an area where fall is still pretty dang warm. Style it with heels or wear more casually with a cute pair of sneakers and a faux leather jacket.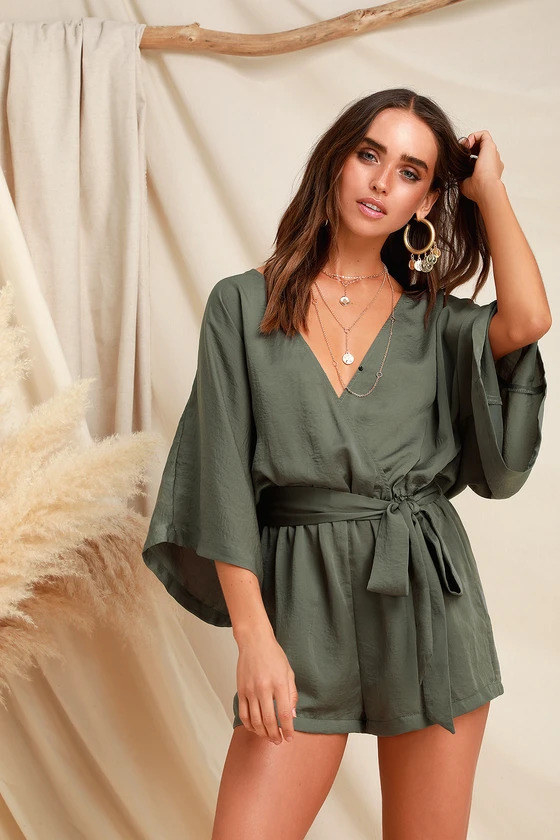 Promising review: "I got so many compliments on this romper. The fit was great and it was also very soft and airy." —Janier
Price: $54 (available in sizes XS–XL and three colors)
19. A colorful rainbow-striped sweater so even on cold, cloudy days, you'll feel like you're walking on sunshine. Oh yeah, and did I mention this '70s-inspired top is luxuriously soft, too?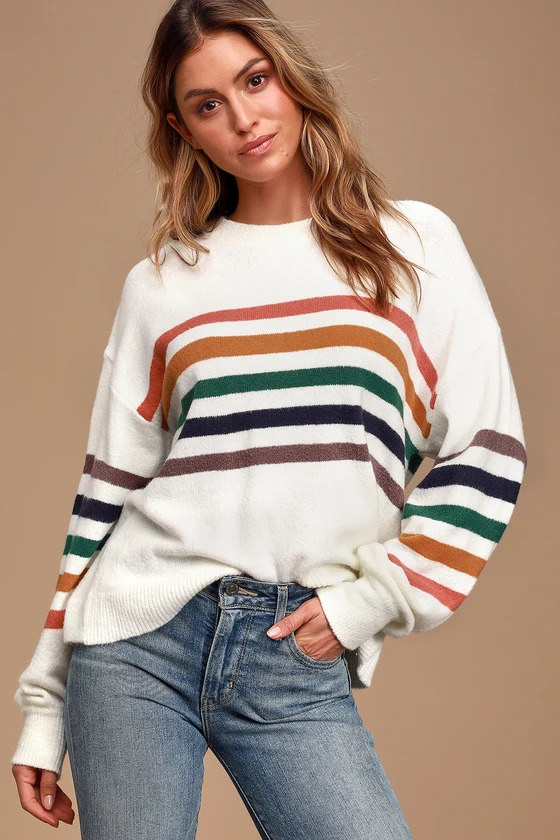 Promising review: "So cozy, so soft, perfectly oversized and I cannot wait for fall with this." —Kat
Price: $42 (available in sizes XS–XL)
20. And a gorgeous gold and white beaded clutch you'll want to bring to *every* party you attend this autumn, as the magnetic closure helps keep your stuff secure and the interior wall pocket holds your lipstick and/or phone perfectly in place.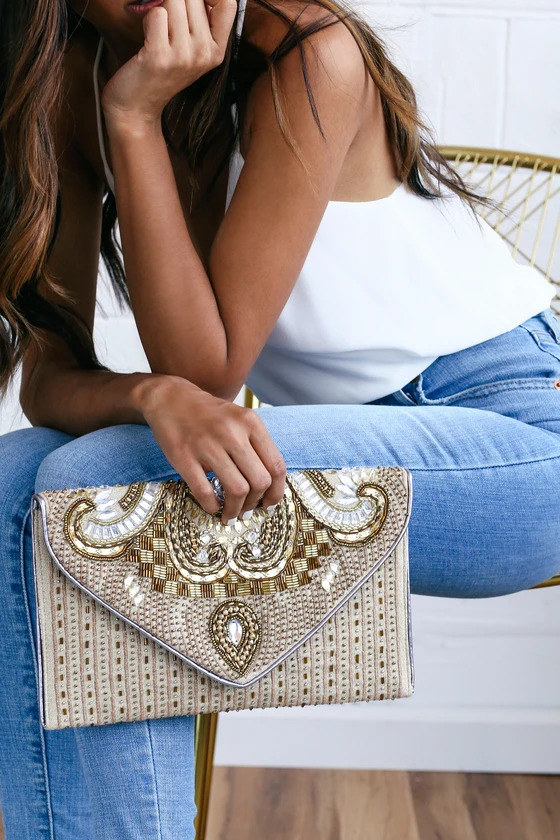 Promising review: "Perfect size and has a strap. Really can't go wrong with this purchase!" —Abby
Price: $38